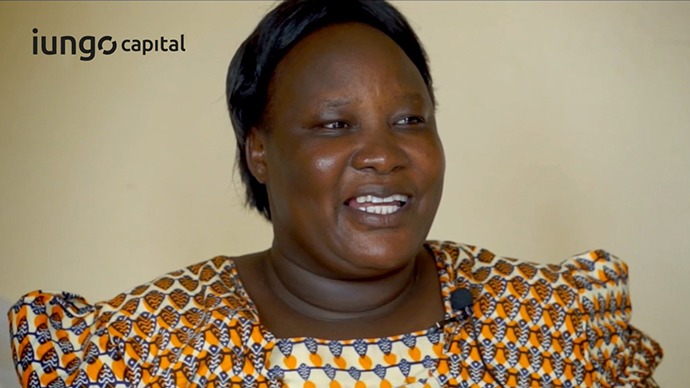 "Good Meevening, everyone." Jack Knellinger, co-founder and principal of the Capria Accelerator, addressed the audience at Seattle's Impact Hub last Thursday for the first Capria Fund Managers Forum. Knellinger often begins his international calls this way, so that his greeting covers all the bases: morning, afternoon, and evening. In addition to the 25 attendees, there were more than 40 people who dialed into the event from over 10 countries, including investors based in India, UK, Netherlands, France and Canada.
The forum represented the culmination of Capria Accelerator's Intensive: an elite fund manager training program, which took place over the past four weeks. After receiving interest from more than 200 aspiring impact fund management teams from 23 different countries, three teams were chosen to participate in the Intensive. The teams, based in Guatemala, Uganda, and Zimbabwe, received coaching on how to improve their investment thesis and due diligence process, as well as how to market their impact funds to potential investors. The teams also benefited from the depth of Capria's investor network, which spans international financial firms, investment groups, foundations, and non-profits.
As part of Capria Ventures LLC, a global impact investment firm that also manages the Unitus Seed Fund, Capria Accelerator invests in, supports and helps capitalize new fund managers who back early-stage startups in Sub-Saharan Africa, South and Southeast Asia, and Latin America.
Similar to the Unitus Seed Fund, the Capria Accelerator targets the so-called "missing middle" of investment in emerging markets. While microfinance institutions tend to work with businesses needing loans no larger than $50,000, the vast majority of banks and other financial institutions (as well as impact investors) typically don't make investments under $1 million. This leaves a significant financing gap for more established businesses that find themselves on the cusp of scaling up their operations, but lack the capital to do so.
Knellinger fervently believes the key to addressing the missing middle is to develop the capacity of local fund managers, people like Roeland Donckers and Steven Lee, co-founders of iungo capital. The name "iungo" comes from the Latin word iungere, meaning to connect or join together. The fund manager duo is currently focused on the investment potential of Uganda, a country whose GDP has grown on average 8% over the last ten years, and which has one of the most entrepreneurial economies in Africa.  According to Donckers, entrepreneurs make up an estimated 28% of Uganda's workforce.
Donckers and Lee have already partnered with local angel investors and they are planning to raise a $20 million fund, which will invest $100,000 – $500,000 USD in up to 30 impact enterprises in Uganda and the surrounding area. As an example of the type of business they are targeting, Donckers shared a story about Florence, a Ugandan entrepreneur who began making organic baby food when her own children where young, and soon realized there was a huge untapped market for her product.
Florence's business has grown 20% over the last year, said Donckers, with current revenue of $200,000 and a 25% profit margin. She can triple her revenue in just two years with a $200,000 investment, which will allow her to expand her sales internationally. Her loan request is too big for the local microfinance institutions in Uganda, and too small for banks and other investors in the region, highlighting the need for investors such as iungo capital.
Iungo Capital intends to back Florence, giving her the capital she needs to fund her business expansion.  In addition to the positive impact of supporting Florence, investors should also expect a healthy rate of return. Thanks to the Capria Accelerator, Donckers and Lee, along with the other members of this first cohort of global fund managers, will start making a dent in the "missing middle," helping entrepreneurs that are combining profitability and positive impact realize their dreams while at the same time driving sustainable growth in emerging markets.