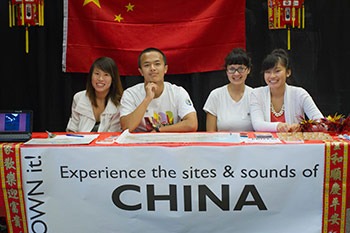 At the heart of international education is the goal of meaningfully engaging students in global issues, a daunting task when faced with the competing interests on high school students' minds: SATs, college applications, after-school jobs and who to ask to homecoming. For well over a decade, Global Washington member OneWorld Now! has used world languages, experiential leadership workshops, and study abroad to bring the world to Seattle high-school students, draw their attention to global issues, and inspire them to take action for positive change. Below are a few tips and anecdotes to engage youth in global issues.
Make Global Issues Relevant
Teens often, and unfairly, get a bad rap for being self-absorbed. Think back to your 16-year old self — you are forging your own identity, life is tumultuous and if something is not right in front of you, it's easily forgotten. To engage teens in global issues, educators need to connect the dots. Why is a global issue personally relevant to that teen?
Take the example of coltan, a mineral mined in Congo and used in the production of tantalum capacitors. The mining and refinement of coltan uses exploitative, inhumane labor practices, including child labor, and has a devastating effect on the environment. Because tantalum capacitors are found in cell phones, DVD players, laptops, hard drives, and essentially all home and industrial electronic equipment, consumers fuel the demand for coltan and, as a result, the devastating human and environmental costs. By showing students that, as consumers, they have buying power and choice that can help to reverse global injustices, you are making a global issue relevant to a young person.
Connect with Peers Abroad
Online learning, digital exchanges, and social media have exponentially increased our ability to connect at a moment's notice with people around the world. From forums to groups and webinars to live-streamed events, the world is literally available to youth through a few keystrokes. Building online peer-to-peer exchanges with schools and programs around the world is a sure way to peak youths' interest in global issues.
Tie the Personal to the Global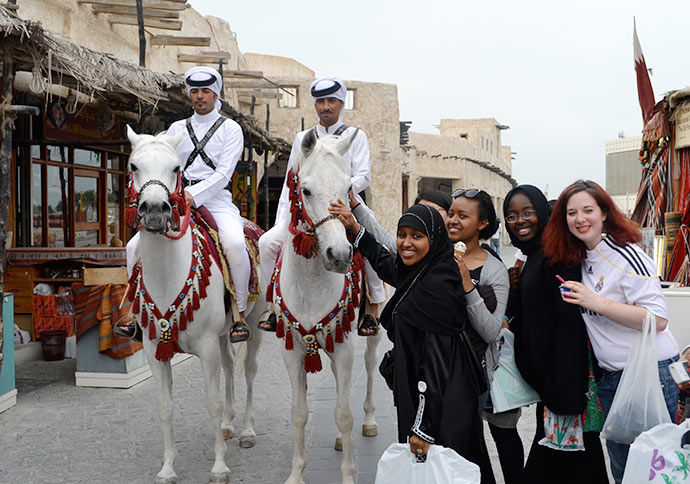 While OneWorld Now! mentors students for the annual youth-led Get Global Conference, students are asked to consider "what matters to you and why" before settling on a workshop or speech topic. The most compelling workshops and youth speeches are delivered by students who deeply care and are somehow connected to the issue at hand. For example:
Nancy's passion for animals inspired her to lead a workshop on illegal ivory trade and elephant conservation.
Ali, a refugee from Somalia, had the audience in tears telling his story of living in a refugee camp and of the plight of the 590,000 who still reside in Kenyan camps today.
Malcom, an aspiring hip hop DJ, learned about the roots of east African music and then gave a speech on preserving African culture through musical expression.
Make it Experiential
"You never really know a man until you understand things from his point of view, until you climb into his skin and walk around in it." — Harper Lee in To Kill a Mockingbird
Experiential learning has a powerful tie to developing empathy. When students learn by doing and are put into scenarios where they must reflect on what it's like to "live a day in the life of a stranger," there is increased interest in and empathy towards the experience of others. In the context of global issues, the closer a student can be drawn into the reality of a current event, the more compelled they become to seek further understanding and options for action.
Look Beyond the Classroom
Be it a visit to a museum, an international film festival, or a long-term study abroad program, engaging youth in global issues can be as simple as switching up learning environments. Learning was never intended to be confined to a classroom. When you can't take students to far-away places, bring the world to them through music, movies, art, guest presentations, news stories, food, and more.
Draw Youth in with Data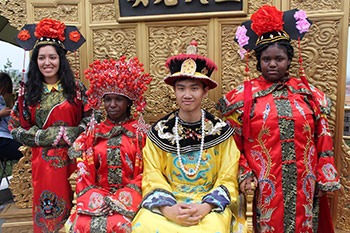 It's hard to turn away from statistics that paint a grim picture:
With 196 countries in the world, there are only 20 female heads-of-state.
Global hunger afflicts nearly a billion people worldwide. Every year at least 1 million children die from malnutrition-related causes.
African elephants will be extinct by 2025 if the current rate of poaching and environmental degradation continues.
Unsettling data provides baseline knowledge while opening doors for youth to ask questions: Why is this happening? What role do we play in this issue? And, every educator's favorite question, "What can I do to change things for the better?"
Cultivate a Sense of Interdependence
American youth need the support of Chinese youth, just as youth in China need the support of youth in the Middle East. Interdependent relationships encourage youth to be emotionally, economically, ecologically and/or morally reliant on each other. When youth hold this sense of responsibility to their peers around the world, they are more likely to make choices in the best interest of their peers around the world. Youth are more inclined to follow global issues and step up to act in favor of their peers when they understand the interconnectedness of our globalized world.
As educators and youth workers, we want young people to establish the knowledge and skills necessary to act responsibly when dealing with complex international issues. Engaging them in global issues today is the first step towards mentoring our youth to become the global leaders of tomorrow.
---
On April 25, 2015, OneWorld Now! is hosting their 10th Annual Get Global Conference. Student-planned and student-led, Get Global is designed to empower youth and young social entrepreneurs to take action on important global issues. OneWorld Now! students will present dynamic workshops and inspiring speeches to foster meaningful and intentional dialogue about the intersection of social justice issues, global issues, and the role of youth. For more information, visit OneWorldNow.org.