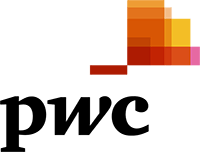 In a world where information constantly bombards us, where there is always something "trending," the concept of megatrends is something that PricewaterhouseCoopers (PwC) is looking at closely. PwC opens Global Washington's 6th Annual Conference on Wednesday, December 3 with a presentation of their recent study outlining five megatrends.
PwC defines megatrends as "macroeconomic forces that are shaping the world" and states that they are "factual and often backed by verifiable data." The five megatrends include society's biggest challenges and opportunities, and are as follows:[1]
Accelerating Urbanization
Climate Change and Resource Scarcity
Demographic Shifts
Shift in Global Economic Power
Technological Breakthroughs

The UN estimates that there will be 22 mega-cities by 2015 – those with populations of 10 million or more – with 17 of these mega-cities located in developing economies.[2] The stress on infrastructure, even in already established metropolises, will require smart planning to accommodate the rapid increase in urban population.
The effects of climate change and resource scarcity will only increase, with food, water and energy scarcity at the forefront. With a projected population of 8.3 billion people by 2030, we will need 50% more energy, 40% more water, and 35% more food.[3] Increased political tension and competition for resources is likely, which will necessitate strategic relationships to secure resources both domestically and internationally.
Demographic shifts in population affect countries in different ways. One concern is the growth of elderly populations in developed countries. New technology and potentially re-engineered health systems should be used to ease pressure off of these economies. In emerging growth markets, new talent should be tapped and the gap between the supply and demand for university-educated people should be eliminated.
The shift in global economic power from the West to BRIC countries is changing how and where major consumer markets behave and operate. Asia will represent 66% of the global middle-class population and 59% of middle-class consumption by 2030, up from 28% and 23%, respectively, in 2009.[4] Thus, the competitive market for companies is changing.
Technological breakthroughs are rapidly shaping new industries and new investment opportunities. In 2010, there were 1.84 connected devices per person. In 2015, the number is projected to rise to 3.47 devices per person.[5] With the average consumer owning multiple technological devices and constantly able to access information, we cannot expect to conduct business the same way we always have. According to Robert M. Dutkowsky, CEO of Tech Data Corporation, "Technology will be wherever you are in the world of the Internet, everything connected together."[6]
You can read the Pricewaterhouse Coopers megatrends study here.
[1] PwC, "Five Megatrends and their Implications," 2014.
[2] The United Nations Department of Economic and Social Affairs, Population Division.
[3] National Intelligence Council: Global Trends 2030: Alternative Worlds.
[4] Mario Pezzini, "An emerging middle class," OECD Observer, 2012.
[5] Cisco Internet Business Solutions Group, April 2011.
[6] PwC, "Five Megatrends and their Implications," 2014.