Welcome to the September 2014 issue of the Global Washington newsletter.
IN THIS ISSUE
Letter from our Executive Director
Washington state's longstanding connections to the Pacific Rim are well known and important to our trade and government relations. However, did you know that Africa also has unique connections to our state?
Senator Maria Cantwell (D-WA) recently traveled to Ethiopia, Tanzania and Senegal to explore programs that are effective at advancing women's empowerment and food security. The senator's office reached out to Global Washington prior to her trip and asked us to pull together a group of for-profit and non-profit organizations for a briefing with her. We hosted representatives from Microsoft, Costco, PATH, World Vision, Landesa, Splash, the Gates Foundation, Rwanda Girl's Initiative, Rotary International, International Leadership Academy of Ethiopia and the National Democratic Institute (NDI).
We had a fascinating conversation that underscored the multitude of connections between our state and Africa. There are over 63 Global Washington members working in Africa that address challenges in global health, economic empowerment, land rights, government transparency, food security and more.
In addition to Africa, there are 52 Global Washington members working in Asia and 45 in Latin America. Washington state is increasingly known as a hub for international non-profits and philanthropists, all of which are working to improve the lives of people in developing countries. These organizations have made tremendous impacts and are moving the needle to make the world a better and safer place. For example, programs by PATH and World Vision alone impact an estimated 339 million people in a single year.
NGOs and philanthropists, alongside for-profit companies and academic institutions in our state, are developing innovative solutions to tackle many of the world's most complex challenges. I believe that Washington should be known as the premier state for international development in addition to our reputation for being the home of many forward-thinking companies. I truly believe the work of Global Washington members is one of our state's most valuable exports.

Kristen Dailey
Executive Director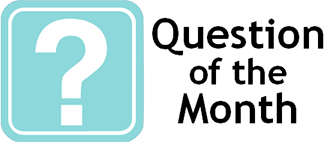 GlobalWA will ask you a question every month and synthesize the responses and make available to our member organizations. Please take a moment to respond to the question for this month:
Are you going to the Independent Sector National Conference taking place in Seattle this November 16-18?

Have you registered for the GlobalWA 6th Annual Conference? New sessions and speakers announced. Early bird rates end soon!
Featured Organization
Snow Leopard Trust
By Gailyn Portelance
For years, Brad Rutherford only heard stories of conflict regarding the relationship between wolves and ranchers in the U.S., elephants and farmers in Africa and snow leopards and herders in Asia. When members of Snow Leopard Trust first spent time with herder communities in snow leopard habitats, snow leopards were considered the enemy of these communities because the big cats preyed on valuable livestock.
Today, things are different. Herder communities in the five most important snow leopard regions (China, India, Kyrgyzstan, Mongolia and Pakistan) have learned to live peacefully with these animals through the development of a positive coexistence.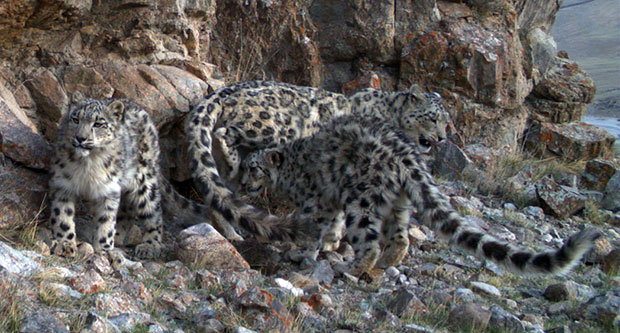 Snow Leopard Trust (SLT), a new Global Washington member, is the largest and oldest non-profit organization that works to increase the endangered snow leopard population worldwide by addressing threats such as persecution from herders, habitat degradation and poaching. They do so by championing community-based conservation practices.
"We believe that the only way to achieve this goal is through a balanced approach that considers the needs of local people and the environment," said Rutherford, Executive Director of SLT. "Without cooperation from people who share a common habitat with the snow leopard, this iconic big cat can't be saved."
Founded in 1981 by Helen Freeman, Snow Leopard Trust began developing community-based conservation programs in Mongolia in the late 1990s around informal talks to solve herder‑snow leopard conflict. Conversations with Mongolian women revealed that they wanted to find a way to gain more income from their livestock. Of these discussions, Rutherford says, "It made sense to leverage these skills and the abundance of livestock wool."
A handicraft program called Snow Leopard Enterprises was born, which provides equipment and training so herders can create handmade items from livestock wool. SLT then purchases these items to be sold online. Community members also sign a snow leopard conservation agreement and, if the community follows the agreement, it receives an additional cash bonus at the end of the year. In 2013, herders earned more than $50,000 in handicraft sales.[1]
SLT didn't stop there.
"In Pakistan, herders told us that the greatest threat to their food security was loss of livestock to common diseases," said Rutherford. SLT decided to help herders vaccinate their livestock, so herds could become healthier and excess livestock could be sold in the market. This allowed herders to gain revenue that far exceeds the value of livestock occasionally killed by snow leopards.
SLT also developed programs in India, where herders expressed interest in support of a program that would give them direct monetary compensation for any livestock losses. "Now, they run multiple and very successful livestock insurance programs," said Rutherford.
These three programs show the diversity of ways SLT engages with communities to protect snow leopards. Each program varies significantly by country depending on the local contexts and resources available.
"We don't go into a snow leopard range country thinking we know all the answers," Rutherford said. "We find that by listening to local people, asking questions and sharing our goals, we can often work together to come up with constructive ways to solve human-wildlife problems."
In addition to working at the local level to protect snow leopard habitats, national-level partnerships are an integral piece to the puzzle. SLT works with all 12 snow leopard range countries, and with the Global Snow Leopard and Ecosystem Protection Plan, and it hopes to help countries create at least 20 landscapes large enough to support 100 snow leopards by 2020. SLT supports this plan in partnership with the President of Kyrgyzstan, the World Bank and other NGOs, which speaks to the international attention and support of SLT's initiatives.
SLT also works with children to help secure a safe future for snow leopard populations. It has educational outreach programs through in-school nature clubs and summer eco-camps for youth, involving over 1,300 children in 2013.[2]
"We find that by connecting with local children, we help secure a safer future for the snow leopard. These camps connect children on a deep level with the very special habitat that they share with unique animals and plants, and they instill a sense of pride and ownership in these children," said Rutherford.
SLT also has herder education programs to help communities understand the leopard, and they are tailored to meet the needs of each community.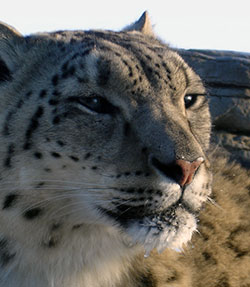 Through these partnerships and programs, SLT does an incredible job of dispelling the myth that humans and wildlife cannot coexist positively. "All these programs bring benefits to the people while bringing protection to snow leopards and the entire ecosystem," said Rutherford.
These efforts have a wide variety of positive effects. With the help of SLT, herder communities in northern India created two predator-proof corrals for cashmere-yielding goats. They only lost two goats, compared with 20 the year before. In Mongolia, a young herder lost livestock to snow leopards, but a neighbor was able to tell him about the handicraft program. He is now a Snow Leopard Enterprise participant, with regular income from the program helping him to compensate for livestock losses.[3] In Kyrgyzstan, Snow Leopard Enterprise communities are now helping to protect the snow leopard by denying aid, accommodation and guiding assistance to outside hunters in the region.
It's safe to say that the positive benefits of these programs on both sides are causing an explosion in popularity, and the future of the snow leopard can only get brighter due to increased community participation. Look at SLT's success on social media – the Facebook page alone has over 300,000 followers.
"The beauty of these programs is that they break the false choice of either helping wildlife or helping people," said Rutherford.
1 http://www.snowleopard.org/downloads/2013_slt_annual_report.pdf
2 http://www.snowleopard.org/downloads/2013_slt_annual_report.pdf
3 http://www.snowleopard.org/downloads/2013_spring_slt_newsletter.pdf
Changemaker
Steven Atamian, Co-Founder and Chief Empowerment Officer, Global Brigades
By Michelle McMillan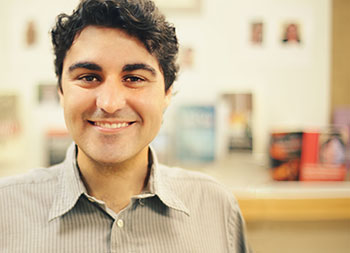 When Steven Atamian travelled to Honduras in 2003 to do medical relief work with a group from Marquette University, he "fell in love with the Honduran culture and people, and wanted to empower others to have the opportunity to work alongside these inspiring communities."
The need for medical clinics in Honduran communities was clear to Atamian, watching hundreds walk for miles for basic health services on a daily basis, and he was encouraged by their desire for support and also the passion of Marquette volunteers to contribute. The Marquette group, made up of students and medical professional volunteers, was working with one Honduran organization, Sociedad Amigos de los Niños. Students raised funds to participate in the program and make the trip, but little was retained for ongoing operations.
Atamian, then working in the for-profit world for Deloitte & Touche, not only had an itch to continue his volunteer work in Central America, he wanted to expand on the idea of universities partnering with local communities to provide regular access to mobile medicine. The idea was to mobilize "brigades" of volunteers to work on projects where previous groups left off and have them raise additional funds to hire full-time local staff to do follow up when they weren't there.
In 2004, along with three partners, Atamian founded Global Medical Brigades. The organization empowered students from U.S. colleges to set up their own chapters and more students got involved. Global Medical Brigades eventually had the resources to hire more local people and create a more sustainable health system.
"On my first visit, I saw how much desire and motivation locals had to improve their communities, but they lacked capacity. From then on, I knew it was about creating an organization whose main goal was empowering local workers," said Atamian. "I saw them working with their counterparts effectively, I saw them doing it better than we can as North Americans, and I wanted to set up the structure to give them as many resources as possible to do better work."
In 2008, Global Brigades' focus shifted from medical relief to a more holistic model of sustainable health and development work. In addition to working in Honduras, the group expanded to Ghana, Nicaragua and Panama. Programs offered grew in number and focus, encompassing public health, human rights, environment and business.
"We were just responding to community needs," explained Atamian. "If they said they needed a water system, we would bring in engineers and workers to build up the water system."
As the group's focus broadened, it dropped "medical" and changed the organization's name to Global Brigades.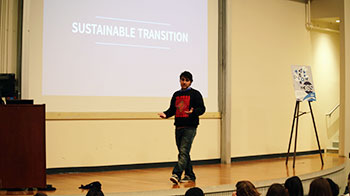 Something else changed. "From 2004 to 2008, I was just a volunteer, working for Deloitte full-time during the day and doing Global Brigades work on nights and weekends," said Atamian, a University of Southern California graduate with a B.S. in Business Administration and a B.A. in International Relations. With the organization gaining momentum, the board asked a few of the founders to take on work at Global Brigades full-time.
"Frankly, we never really had that intention. It was always our passion project and we all had other full-time jobs," said Atamian. However, he quickly took on the role of Chief Empowerment Officer for Global Brigades. "My role as a leader within the organization is to empower the team around me, to attract talented people and then not micromanage them," he said.
Atamian always wants to give his team ownership of programs, and greatly emphasizes the theme of empowerment throughout the organization. Students are encouraged to set up and lead their own chapters, and in-country teams are given the resources to develop programs based on student and community feedback.
"Really, the job of our international organization is to stay out of the way. It's just to create an infrastructure where exchanges between students and communities happen," said Atamian. "To me, that's not the job of a top-down executive, but an empowering leadership team, and that's what we try to model. So really, I am only speaking on behalf of the students and the in-country team members. I would like to stay as invisible as possible, but if I have an opportunity to talk about the good work that they're doing, then I'm very excited to do that. It wouldn't be empowering otherwise."
Global Brigades stands apart from other volunteer groups in that it focuses on building in-country capacity to carry out development projects. "We want to stay as small as we can in North America and Europe, and make sure that there are really effective on-the-ground teams that are doing work year-round within the communities," said Atamian. With the vision of creating a more equal world, the organization ultimately aims to transition their brigades out of communities once projects are completed.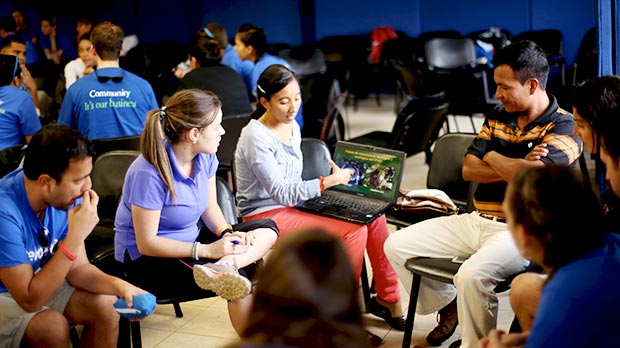 "In 2013, we transitioned out of our first community in Zurzular, Honduras, and what that means is that we no longer need our development program volunteers to go to that community," said Atamian. The community now has its own bank run by locals, its own water system monitored by a local committee and its own public health committee. There is also enough money in the community's reserves to keep things running without volunteers. Just last month, Global Brigades celebrated their second sustainable transition in El Ojochal, Honduras.
"The fact that communities can take ownership of these projects, that's our biggest achievement.  And the fact that short-term volunteers, who a lot of people are so critical of, drive this organization, is very inspiring to me," said Atamian. "Short-term volunteers are just one piece of a larger system. Development work, if done with the right local infrastructure, can be done very effectively with just the very basic ideas of empowerment and getting students involved."
To learn more about the work of Global Brigades and how to get involved, visit its website.
Member Recognition
2014 International Day of Peace: How the World Justice Project is Advancing the Rule of Law for a More Peaceful World
By Hannah Atlas
In 1981, the United Nations General Assembly declared Sept. 21 the "International Day of Peace" dedicated to promoting the ideals of peace among all nations and peoples. This year's Day of Peace honors the 30th anniversary of the General Assembly Declaration on the Right of Peoples to Peace and reminds us of the very principles and purposes upon which the UN was founded. The declaration proclaims that "the peoples of our planet have a sacred right to peace" and it is the "fundamental obligation of each State" to protect that right. It is the UN's hope that this day will highlight the importance of accountability and transparency and reaffirm the possibility of peace.
Woven into this year's theme is the UN's 2013 "Rights Up Front" initiative that calls on international actors to take early and concerted action when responding to and prosecuting human rights violations. For its part, Secretary General Ban Ki-moon is working to strengthen the UN's internal preparedness system in terms of the available funds, resources and an effective protocol to deal with evolving crisis.
But other members of the global development community are also working towards peace and security. Global Washington member World Justice Project (WJP) believes that the rule of law is the cornerstone of peace, security, sustainable development and equality. According to the WJP, establishing the rule of law – the system of rules and rights that enables fair and functioning societies – is fundamental for countries to achieve economic development, accountable government and respect for human rights.
Founded in 2006, with offices in Seattle and Washington, D.C., the WJP is building a diverse, cross-sector network to strengthen the rule of law around the world. The WJP believes that the most effective way to advance the rule of law is through collaboration among a broad range of stakeholders. WJP does this through multiple programs, beginning with research and measurement, and moving towards action.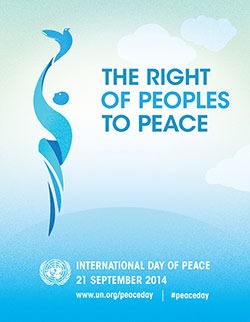 To measure how well countries actually adhere to the rule of law in practice, the WJP created a Rule of Law Index, which measures how the rule of law is experienced by ordinary people around the globe. To date, over 100,000 citizens and experts have been interviewed in 99 countries. The data is visually displayed online in an interactive map that scores and ranks countries across eight different rule of law factors. Their findings have been reported on in more than 500 media outlets in over 80 countries around the world.
To encourage countries to take action where the rule of law is weak, the WJP convenes a variety of conferences, workshops and regional meetings. At these events, participants are encouraged to incubate local solutions to issues such as corruption, human trafficking and vigilante justice, among others. The top solutions incubated at WJP events become pilot programs funded by seed grants through its World Justice Challenge, an online seed grant competition.
What makes these pilot programs unusual is that the ideas are born from unlikely sources and collaborators. The WJP catalyzes new ideas from individuals and organizations who do not traditionally consider themselves as part of the rule of law sector – such as artists, athletes and engineers. As a result, the WJP has supported a variety of pilot programs such as a program for musicians, work with lawyers to ensure their intellectual property rights, a program for health workers in Cameroon to tackle corruption around HIV/AIDS medicines in free clinics, a program in Kuwait helping to protect domestic workers, and helping environmentalists in China working with victims of pollution to hold dirty industries accountable.
To learn more about these pilot programs, see the WJP's newly launched photo essay series, beginning with highlights of an environmental news platform created in Peru which has raised awareness about extractive industries and helped an indigenous community in the Amazon protect their land rights.
The unique work of the World Justice Project honors the "Right of Peoples to Peace" and demonstrates the organization's commitment to freedom and accountability under law. The conversation the World Justice Project hopes to spark is one that is honest and practical, and that examines what each of us can do to build peace in our own communities.
Welcome New Members
Please welcome our newest Global Washington members. Take a moment to familiarize yourself with their work and consider opportunities for support and collaboration!
Don Baker Design, LLC: Don Baker is a freelance graphic designer, illustrator, animator and web designer located in Seattle, interested in working with nonprofits in the global development community. www.don-baker.com
PSI: PSI is dedicated to improving the health of people in the developing world by focusing on challenges such as: lack of family planning, HIV and AIDS, barriers to maternal health, and the greatest threats to children under five including malaria, diarrhea, pneumonia and malnutrition. www.psi.org
Member Events
Career Center
Highlighted Paid Positions
Operations Manager – Splash
Impact Evaluation Officer – Global Partnerships
Highlighted Internship Positions
Undergraduate Intern, Maternal and Child Survival Project -PATH
Database Design Intern – Landesa
Highlighted Volunteer Positions
Volunteer  – Global Partnerships
Volunteer/Intern  – Days for GirlsInternational
---
For more jobs and resources, visit https://globalwa.org/strengthen/careers-in-development/
GlobalWA Events
September 18:
Networking Happy Hour with Friends of GlobalWA, Humanosphere and World Affairs Council
September 22:
Bringing Down the Walls: The Networked Nonprofit with Jane Wei-Skillern
September 25:
NGO Roundtable Meeting with Adam Smith
September 30:
Last day for Early Bird rate – Global Washington 6th Annual Conference
October 9:
Executive Director Roundtable