As its name implies, the Associates in Cultural Exchange (ACE) was founded to foster cross-cultural friendships, communication and understanding. Founded in Seattle in 1973, ACE provides language and cultural programs for students of all ages, international study tours and facilitation for other international ventures, all of which fall under this Global Washington member's mission of "making the world your community."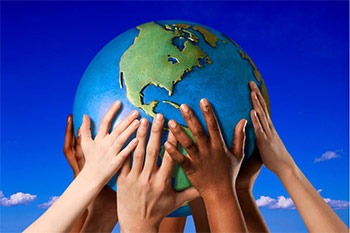 ACE's English instruction program teaches foreign students the English language in a comprehensive way while familiarizing them with American culture. With classes offered at four universities across the country (Seattle Pacific University, Montana State, Saint Francis University and the University of Rhode Island), the program features intensive language instruction, weekly social activities and trips and optional American partners for one-on-one conversation and practice. ACE also offers group study programs which are split into two sub-programs – one focuses on conversation practice and cultural immersion, and the other is geared toward intercultural business training and networking.
In addition to English instruction for foreign students, ACE also works to familiarize American students with the rest of the world. One of its notable programs incorporates multi-cultural learning into elementary and middle schools in Washington State. This program is designed to fit unobtrusively within children's schedules and utilizes teachers who are able to educate from both their expertise in foreign language as well as their experience abroad. The most popular language programs are Spanish, Mandarin, French and Farsi. ACE's curriculum incorporates music, games, art, crafts and stories, allowing students to learn naturally while also having fun.
As students mature, ACE offers more intensive programs to allow students to experience other cultures. In partnership with Outreach360, ACE works to help middle and high school students attend service-learning trips to the Dominican Republic and Nicaragua. There, the students work with local children while teaching English and Spanish literacy, and learn to tackle systemic problems such as poverty and underdeveloped education systems.