Welcome to the August 2013 issue of the Global Washington newsletter. If you would like to contact us directly, please email us.
IN THIS ISSUE
Note from our Executive Director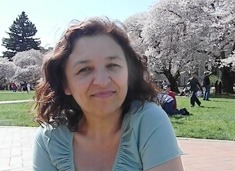 Greetings!
I hope that you are enjoying the lovely summer days.   We at Global Washington are very excited with our work to focus strategically on strengthening membership services.   We completed close to 50 member interviews designed to help us define our value proposition and benefits for our members as well as to help define our priorities for the rest of this year.
We have also completed a member impact report which will help us tell the story of the global development community in Washington State.  This report is now in its final design phase and will be released in the next month.   We will share that report with you in our next newsletter.
As we draw nearer to the 5th Annual Conference: Catalyzing Collective Impact, I want to draw attention to the Early Bird Registration Deadline coming up on August 30th.  Please take advantage of the opportunity to attend the conference at this significant discount.  Additionally,  there are several opportunities for you to participate in our conference: you can participate in the fast pitch presentations by submitting a proposal here, you can propose panels by submitting a proposal here, you can nominate a global hero, or you can participate in the conference planning committee by writing to me at Bookda@globalwa.org.
In unity,

Bookda Gheisar, Executive Director
Global Washington Announcements
Have You Registered for the Conference Yet?
Here are three important deadlines to keep in mind:
Nominate a Global Hero DEADLINE August 30
Propose a session for the conference DEADLINE August 30
Enter your organization in for a fast pitch presentation DEADLINE August 30
EARLY BIRD REGISTRATION ENDS August 30.
Early bird registration price for members – $100; non-members –  $150.
Price for registration after August 30 for members – $150; for non-members – $225
---
Check Out Globalwa's New Post and Listing of Dual Language Programs
http://www.seattleglobalist.com/2013/08/20/five-reasons-washington-needs-dual-language-programs/15764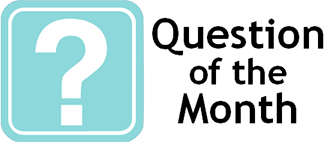 GlobalWA will ask you a question every month and synthesize the responses and make available to our member organizations. Please take a moment to respond to the question for this month:
How can Global Washington increase its value to Washington's business community?
Featured Organization
Habitat for Humanity's Cambodia Big Build 2013: November 1-9
By Sara Veltkamp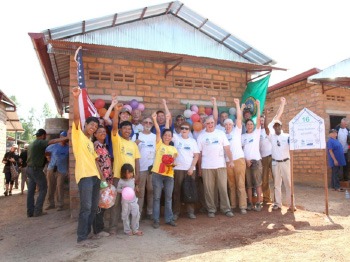 Constant threat of eviction, kids with no education because their life is spent helping their family to secure a safe place to sleep and food to eat, and imminent threat of illness from exposure and poor nutrition, these are only a few resulting problems of homelessness.
"Having a stable house – a home, a place for your kids to bring their friends and study – helps to improve education which leads to a better life, not an extravagant life, but a better one.  If you can provide that stability, it makes all the difference in the world", claims Betsy Weyer, board member of Habitat for Humanity Seattle-King County and team leader for Habitat's South East Asia Big Build in Cambodia November 1-9, 2013.
Habitat for Humanity is hoping to send 12-25 open-hearted Seattleites to Cambodia to help them build 330 homes outside of Phnom Penh for hundreds of people who lost their livelihood as "garbage pickers" through the closing of the Steung Meanchey dumpsite in 2009.  In collaboration with a French development organization Pour un Sourire d'Enfant [For a child's smile], or PSE, Habitat is helping to build Smile Village, a place where these families can live, learn new trades through PSE's education and vocational training, and once again lead a productive life.
Weyer can attest to the powerful experience that engaging in a Big Build can be.  As one of 75 international volunteers (the Cambodia Big Build is hoping to bring 350), Weyer participated in Habitat's Big Build in Bangladesh last year.  She found that the experience reintroduced her to how interconnected our world really is:  "The world is small, and every year it gets smaller.  The idea of a global village or global community hits home when you see how millions of other people around the world live."
Habitat for Humanity Seattle-King County is a new affiliate of Habitat for Humanity International and was formed last October by the merger of the successful affiliates Habitat for Humanity of East King County and Habitat for Humanity Seattle/ South King County.  Since its formation, Habitat Seattle-King County has been awarded Habitat International's competitive "Affiliate of Distinction", given to only 7 national affiliates and awarded based on detailed requirements for stewardship of resources and efficiency.  The award attests to the strength of their programs and the people living in the over 300 new homes in King County would likely agree.
If you would like to meet your global neighbors in Cambodia, travel to new parts of the world, and recognize your part in something bigger, head to Habitat Seattle-King County's website for more details and an application.
Habitat for Humanity Seattle-King County is part of a global, faith-based, nonprofit housing organization that seeks to put God's love into action by building homes, communities and hope. Habitat SKC is dedicated to eliminating substandard housing through constructing, renovating and preserving homes; by advocating for fair and just housing policies; and by providing training and access to resources to help families improve their shelter conditions. Habitat SKC builds more than houses—we transform local communities. Our unique approach helps families to become successful homeowners while creating a better future for their families and neighborhoods.
For more information, to donate or to volunteer, please visit www.habitatskc.org, or follow us at www.facebook.com/habitatSKC  or on twitter @habitatskc.
World Justice Forum: The Rule of Law for All
By Malena Harrang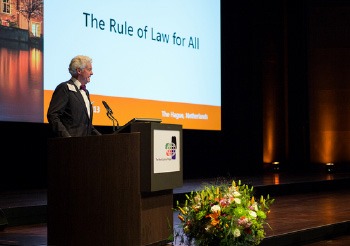 This Fourth World Justice Forum was WJP's largest event to date. Lasting three days, 550 participants from 100 countries engaged in formal plenary and active breakout sessions. This year topics included Combating Human Trafficking, Cooperation to Improve Environmental Governance and Implementation, Improving the Legal Framework of Disaster Relief, New Technology, Competitive Advantage: Attracting Investment, Ethical Supply Chains, Youth Leaders, Civil Society, and Accountability. Full length videos of these sessions are available to watch online through the WJP blog, Justice Rising.
Through special sessions during the week, conference participants announced 48 new initiatives aimed to strengthen the rule of law. These initiatives consist of innovative methods such as a mobile app tool for human trafficking victims and witnesses and digital platform where post-conflict survivors and participants can build an online community.
The Forum also featured speakers such as US Supreme Court Justices Anthony Kennedy and Ruth Bader Ginsburg, International Criminal Court President Song Sang-Hyun, and Founder & Executive Director of the Afghan Institute of Learning Dr. Sakena Yakoobi. This year's Forum was dedicated to Nelson Mandela as a "survivor, champion, and beacon of the rule of law." In an article for the Thomson Reuters Foundation, William H. Neukom, Founder of the WJP, commented that "The Forum was an inspiring and productive event."
The World Justice Project—founded by Microsoft's former lead lawyer, William H. Neukom—is a non-profit organization working out of Washington DC and Seattle that has been working to advance the rule of law worldwide since 2006. The WJP is the only Global WA member that works directly to promote the rule of law (learn more about the rule of law).  As part of this work, they support research and scholarship, publish the WJP Rule of Law Index, and engage with community leaders of all levels to develop practical programs at the community level, stimulate government reforms, and increase public awareness about the concept and practice of the rule of law.
Welcome new members
Please welcome our newest Global Washington members. Take a moment to familiarize yourself with their work and consider opportunities for support and collaboration!
Antioch University Seattle: The University offers quality academic programs relevant to the needs of today's learners and embraces experiential learning by bridging academic outcomes with the real-world experience of all members of its learning community. The University maintains a historic commitment to promoting social justice and the common good. Students graduate from Antioch University with a heightened sense of their power and purpose as scholars, practitioners, and global citizens. www.antiochseattle.edu
Cascade Designs: Began over 35 years ago with the simple idea of providing a more comfortable night outdoors. Since then, it has grown to become the parent company of some of the most respected brands in the outdoor industry. Though much has changed with this success, its recipe for achieving it has not. It believes that manufacturing the majority of our gear in our U.S. and European facilities is an essential element in maintaining quality, and that by striving to exceed our customers' expectations of service, it will be successful for many years to come. www.cascadedesigns.com
HaloSource: A global company that develops clean technologies to disinfect and purify the water we drink, play in, clean with and put back into our water systems. As a recognized expert in the industry, they are leading the charge in the human health needs of water worldwide. www.halosource.com/index.aspx
New Individual Members
Anne Crylen
Rachel Anne Fabre Machacha
Roger Johnson
Upcoming Member Events
UW Jackson School of International Studies // 2013 SVU Conference
The Czechoslovak Society of Arts and Sciences (SVU) is pleased to announce its 2013 regional conference, titled Czechs, Slovaks and North America: Destination, Example, Opportunity, to be held on the campus of the University of Washington in Seattle from August 29 to August 31, 2013 (with optional sightseeing extensions through September 2).
For more information click here.
Date
Thu Aug 29 – Sat Aug 31, 2013
Location
Ellison Center University of Washington (map)
---
World Affairs Council: Exploring Global Issues Workshop
Join Facing the Future and Global Visionaries for a FREE day-long workshop to learn effective strategies to engage students in being active global citizens! You will walk away from this workshop with free resources, new approaches, and a community of support to begin integrating global issues and sustainable solutions into your classroom. This workshop also includes FREE clock hours!
For more information click here.
Date
Fri Aug 30, 2013 8:30am – 3:30pm Pacific Time
Location
University of Washington, Seattle (specific location TBD) (map)
---
Construction for Change Summer Block Party
The party will be held at The Postat Pier 52 in downtown Seattle. There will be food, beer, wine, games (shuffle board, pool, and yes, corn hole too) and entertainment. This is our way of saying "thank you" to everyone who supports CfC and to welcome newcomers. We will also announce the winner of the Kenya Trip Giveaway for anyone who signs up for the Brick Club, our monthly giving program, up to the event!
For more information click here.
Date
Thu Sep 5, 2013 5pm – 9pm Pacific Time
Location
The Post at Pier 52 (map)
---
Hike for Water, Mt. Si
Sign-up for the Mt.Si hike on September 7th!  Hike for Water will have two hikes, Mt. Si and Little Si. Little Si is perfect for families and Mt. Si is for those wanting a harder challenge.
For more information, here.
Date
Saturday, September 7, 2013 (9am – 4pm)
Location
Little Si – North Bend, WA
---
Kids without Borders // Traveling With A Purpose Vietnam
Carol Pucci – Seattle Times: They'll do the usual sightseeing, but they'll also take time out to visit schools, orphanages and hospitals, delivering clothes, medical supplies and toys they spent the past few months collecting. It's called traveling with a purpose, a chance to not only explore another part of the world, but to make a difference in people's lives.
Penny LeGate – KIRO television: Participants get a whirlwind swing through north, south and central Vietnam, dropping in on some of the country's most famous sites. Sprinkled throughout are visits to orphanages and schools and other important places. Traveling with Pham, the inaccessible is accessible. He is our educator, our translator, our facilitator, and the connector to packs of needy kids.
For more information, visit: www.humanitours.blogspot.com or email: info@kidswithnoborders.org
Date
Thu Sep 12 – Tue Sep 24, 2013
---
One World Now! // 2013 Global Leader Fundraiser Breakfast
OneWorld Now! exists to develop the next generation of global leaders. Our innovative after-school program for underserved high school students includes language classes in Arabic and Chinese, leadership workshops, and scholarships to study abroad.
Date
Thu Sep 12, 2013 7:30am – 8:45am Pacific Time
Location
The Seattle Westin Hotel (1900 Fifth Avenue) (map)
---
Port of Seattle Candidate Forum
The Washington Council on International Trade and the Pacific Merchant Shipping Association will co-host a Port of Seattle Commissioner Candidate Forum to help members of the trade and maritime communities discuss issues of importance with candidates for elected office, and give them feedback on how to maintain and increase our state's trade and maritime competitiveness. This forum will be an opportunity for candidates for the Port of Seattle Commission to meet with members of the trade and maritime communities, and discuss their visions for increasing the Port's role in ensuring the success of our international trade and maritime economy.
Learn more: For more information, contact Eric Schinfeld at erics@wcit.org or 206.389.7273.
Date
Thu Sep 12, 2013 8am – 9:30am Pacific Time
Location
World Trade Center Seattle (map)
---
OSPI Social Studies Free Teachers Workshop // Islamic Cultures: Foundations, Women & Political Islam
According to a 2010 Pew Research survey, most Americans say they know little about the Muslim religion and its practices. This day-long workshop is designed for middle and high school teachers to promote cultural competency in teaching on Arab and Islamic Cultures. Teachers will be introduced to the historical foundations and cultural diversity within the Arab and Islamic worlds, the role of Islamic politics in current world events, and the experiences of girls and women in Islamic cultures. The workshop will include a roundtable discussion with local Muslim parents and youth discussing the stereotypes and challenges they face in school and in their communities.
The workshop is free and open to all interested teachers and community educators. A complementary Middle Eastern lunch will be provided, along with a number of teaching activities and resources.
For more information click here.
Date
Sat Sep 21, 2013 9am – 4:30pm Pacific Time
Location
The Evergreen State College, Olympia Seminar 2, D-1105 (map)
Announcements
Music and Movie Night at the Seattle Asian Art Museum
8:30 pm Live music with DJ Bishie-JK POP
9:15 pm Gamera 3 (Shusuke Kaneko, 1999, 108 min. English subtitles). A young girl bent on revenge bonds psychically with the monster Iris, who challenges Gamera, the fire-breathing giant turtle. How much of Kyoto will remain standing?
For more information click here.
Date
Fri Aug 23, 2013 8:30pm – 11pm Pacific Time
Location
Amphitheater (map)
Career Center
Highlighted Paid Positions
Senior Finance Officer, World Vision
https://globalwa.org/strengthen/careers-in-development/jobs/view/senior-finance-officer-2/
Development Manager, Global Visionaries
https://globalwa.org/strengthen/careers-in-development/jobs/view/development-manager-5/
Program Officer, Financial Services for the Poor Job; Bill and Melinda Gates Foundation
https://globalwa.org/strengthen/careers-in-development/jobs/view/program-officer-financial-services-for-the-poor-job/
---
Highlighted Volunteer Positions
Volunteer at Literacy Bridge
https://globalwa.org/strengthen/careers-in-development/jobs/view/volunteer-with-literacy-bridge/
Build Big Trip to Cambodia, Volunteer Nov 1-9; Habitat for Humanity
https://globalwa.org/strengthen/careers-in-development/jobs/view/big-build-trip-to-cambodia-volunteer-nov-1-9/
---
Highlighted Internship Positions
Fall Development and Special Events Intern, buildOn
https://globalwa.org/strengthen/careers-in-development/jobs/view/fall-development-special-events-intern/
Research Intern, Initiative for Global Development
https://globalwa.org/strengthen/careers-in-development/jobs/view/research-intern-3/
For more jobs and resources, visit https://globalwa.org/strengthen/careers-in-development/
GlobalWA Events
August 30
Deadline for Early Bird Conference Registration
September 11
Global Social – Sub-Saharan Africa
New Member Orientation
September  19
Monthly Roundtable for Executive Directors, Board Members & Program Directors of small NGOs
Monthly Change-Up Happy Hour with friends of GlobalWA & Humanosphere
Contributors: Sara Veltkamp, Malena Harrang