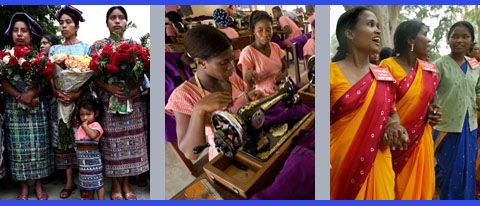 Do you have a great idea for a new approach to the political, economic, and social empowerment of women and girls around the world?  On April 28th, Secretary Clinton announced a new award, funded through the Rockefeller Foundation, to find and bring to scale the most innovative programs to empower women and girls.  Each awardee will receive a grant of up to $500,000 to implement their idea.
To apply, submit your concept paper to SGWIRFPInnovation@state.gov by June 1st, 2010.  A jury panel will select a group of applicants to submit a full proposal, and select awardees by the end of the year.
For more information about this award, see the State Department's Office of Global Women's Issues website, where there are instructions and an FAQ about the award.