by Global Washington Policy Coordinator Danielle Ellingston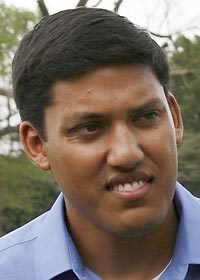 Rajiv Shah, formerly the director of agricultural development at the Bill & Melinda Gates Foundation, will be named to head USAID just in the nick of time.  He has already been confirmed by the Senate for a position in the Department of Agriculture, so it is possible that he will sail through confirmation for USAID administrator and we will have someone in place in early 2010.
Shah's bio is impressive: he has an MD, a degree in economics, and a lot of international development experience.  He also has ties to the Seattle community, having served on many boards of local organizations including the Seattle Public Library and Agros International.
Much has been said about Shah's youth- he is only 36 years old, which could be an asset but it may also work against him.  According to a hill staffer quoted by the Politico Blog, "He will be a good antidote to some of the stagnancy currently plaguing the agency and will hopefully have a mandate to fundamentally change the way business is done over there. … Also hear from the Agriculture Committee staff that he's done a great job thus far and is very well-respected."
It sounds like Shah may be the agent of change that is needed over at USAID, since talk about foreign aid reform is heating up.  2010 is going to be an important year for foreign aid reform.