The 2017 Global Washington conference theme is Renewing Global Leadership. Conference sessions will highlight the economic, political and cultural impact of globalization in developing countries, as well as the growing need for global leaders to adapt to an evolving global landscape.
When:
Wednesday, November 29th
Where:
Bell Harbor International Conference Center
2211 Alaskan Way, Pier 66
Seattle, WA 98121
Who:
Global Washington's annual conference gathers top international development practitioners, business executives, corporate social responsibility leaders, academic researchers, philanthropists and others who are seeking ways to tackle immense challenges.
---
Save $100 per ticket. Early bird registration ends Friday, August 18th
Early Bird Price: $150 (members) // $250 (non-members)
Regular price: $250 (members) // $350 (non-members)
Email pratima@globalwa.org for member discount code.
---
Some see our increasing global interdependence as a necessary driver of economic growth, peace, and stability. For others, however, it is a source of increased conflict, economic inequality and social strife. What type of leadership is called for? What are the roles of international non-profits, global companies, leading academic institutes, philanthropists and our U.S. government?
The 2017 conference will examine these questions from a multi-stakeholder approach and a common vision of creating a more equitable, healthy and prosperous world.
Conference Overview
One day, packed agenda filled with peer learning opportunities and provocative speakers.
Keynote speakers providing thought-leadership on current issues and inspiring day-to-day work.
Sessions featuring cross-sectoral, local and international experts.
Private session for Executive Directors and CEOs.
Fast Pitch presentations from select NGOs and social entrepreneurs.
Presentation of the 2017 Global Hero Award.
Post-conference reception and entertainment.
Opportunity to network with 400+ international development leaders.
---
Featured Speakers
Dr. Alaa Murabit, Founder, The Voice of Libyan Women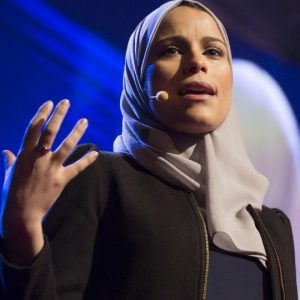 This feminist physician and global security strategist was called "The Libyan Doogie Howser" by none other than Jon Stewart. Beloved by collaborators and audiences for her innovative approach to security and women's leadership, Alaa Murabit advises numerous governments and nonprofit organizations. During Alaa's fifth year in medical school, the Libyan Revolution broke out. Invigorated by how women were embraced as decision-makers in the movement, she founded The Voice of Libyan Women at the age of 21, a nonprofit organization focused on challenging societal and cultural norms to make that the case all the time.
At present, Alaa is a United Nations High-Level Commissioner on Health Employment & Economic Growth, one of 17 Global Sustainable Development Goals Advocates appointed by the UN Secretary General, as well as an MIT Media Lab Directors Fellow and an Ashoka Fellow. She is also the youngest recipient of the Marisa Bellisario International Humanitarian Award by the Italian Government, was named the "International Trust Women Hero 2014" by The New York Times, "One of 25 women under 25 to watch" by Newsweek, and a "100 Top Woman" by the BBC. She was most recently named a Global Deliver for Good Influencer and her efficacy at security and health policy was recognized by both Forbes and The Aspen Institute, which named her a 2017 30 Under 30 and Ideas Festival Scholar, respectively. Her leadership in engaging youth, particularly young and minority women, in global decision making and elevating the role of young women on global platforms was recognized by Harvard Law, who named her the youngest 2017 Woman Inspiring Change.
---
Rich Stearns, President of World Vision U.S.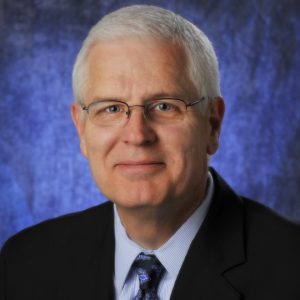 As president of World Vision U.S., Rich Stearns calls Christians to action on the greatest needs of our day. His award-winning, best-selling book, The Hole in Our Gospel, has encouraged hundreds of thousands of readers to open their hearts to those who are hurting in our world.
Driven by his passion to raise awareness and support for poverty and justice issues, Rich appears regularly as a commentator on some of the top issues of our day in outlets ranging from Christianity Today, to Relevant magazine, FOX News, and Huffington Post. He speaks in churches regularly and in recent years has spoken at the Luasanne Conference, Willow Creek's Global Leadership Summit, the Christian Leadership Alliance, Movement Day, Worship Together, and dozens of other conferences.
The former CEO for Parker Brothers Games and Lenox, Rich holds a B.A. from Cornell University and an MBA from the Wharton School at the University of Pennsylvania. Following a calling from God, he resigned from Lenox in 1998, leaving behind more than 25 years of experience in corporate America to become World Vision's U.S. president.
In that position he has built a strong leadership team focused on bringing corporate best practices to the non-profit sector and inspiring a culture of outcome-focused management at all levels of the organization. Rich's greatest legacy will be his leadership in calling on the Church in America to respond to some of the greatest needs of our time, most notably the HIV/AIDS pandemic and now the global refugee crisis.
Rich and his wife, Reneé, live in Bellevue, Washington, and have supported World Vision since 1984. They have five children of their own — plus millions more around the world.
---
Scott Jackson, President and CEO of Global Impact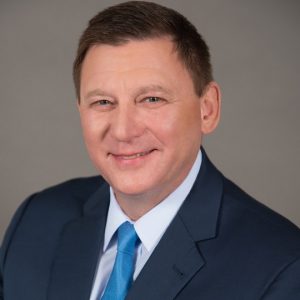 Scott Jackson is the President and Chief Executive Officer of Global Impact. Global Impact's mission is to grow global philanthropy and build partnerships and resources for the world's most vulnerable people. It has raised $1.8 billion since inception. A global development, fundraising and marketing veteran, Jackson has held leadership positions in the public, private and nonprofit sectors, including the global health and development nonprofits PATH and World Vision. He has worked in more than 60 countries, and his global relief and development efforts have taken him to remote villages in Africa and Asia, to the heart of the Holy Land, and inside some of the most powerful institutions and governments around the world. Jackson has worked with global leaders, including four U.S. presidents and their administrations, and he has represented international development issues with the offices of U.S. Secretaries of State Madeleine Albright, Colin Powell and Hillary Clinton.
Jackson was a founding nonprofit member of The ONE Campaign to "make poverty history" and has worked on initiatives with Bono and the Bill and Melinda Gates Foundation. He is a member of several national boards and advisory committees, including the Clinton Global Initiative, YourCause, Global Justice Center, International Center for Research on Women, National Development Committee of the U.S. Fund for UNICEF, Global Washington, World Trade Center Seattle and CEO Connection's Leadership Committee for Social Impact. He currently works closely with the leadership of more than 100 nonprofits around the world, such as Save the Children, CARE and Heifer International.
He is the author of "Take Me with You," released in March 2017, a moving personal story written to inspire people to take action and find the "charity within" — Jackson's personal philosophy of making a choice to live in a way that improves life for others. He was recognized by the Center for Nonprofit Advancement as a 2016 winner of the Gelman, Rosenberg and Freedman EXCEL Award, which recognizes leadership achievement in the areas of innovation, motivation, community building, ethical integrity and strategic leadership.
Before taking leadership roles in the global development humanitarian sector, Jackson founded TRADEC (Trade and Development Consortium), one of the first marketing and communications firms in North America to specialize in international trade and development, which later became part of APCO, a worldwide communications firm. During his early career, Jackson served as assistant to a U.S. congressman, and he held a number of roles in national politics. He has appeared in The New York Times, The Washington Post and The Huffington Post.
Jackson received a Master of Business Administration from the University of Edinburgh School of International Business. He also holds an honorary doctorate of humane letters from the University of Puget Sound, where he received a Bachelor of Arts in history. He lives in Washington, D.C.