Welcome to the May 2009 issue of the Global Washington newsletter. If you would like to contact us directly, please email us.
IN THIS ISSUE
NOTE FROM OUR EXECUTIVE DIRECTOR

Greetings-
I am so glad that I have seen so many of you at all the Global Washington events recently.  Our staff is extremely busy with designing and offering events that are important to you and finding ways to of value to our members.  We are already planning the first statewide conference on global development.  If you would like to be involved with planning this conference please be sure to contact me.
Here is what is going on this month:
Networking and Convening: Global Washington is convening global development organizations by country, region, and issue area that they are working in. These events increase communication and collaboration between organizations working in the same country or on the same issue, as well as provide a venue for informal best practice sharing of new and innovative models.  Last month we convened groups working in Nepal.  This month we convened groups working in Central America,  And we are working on setting up ways that people attending these events can continue to talk and stay in touch and to share future plans for their work with one another.
Capacity Building: Global Washington offers capacity building programs that increase the visibility and impact of organizations and global development issues in Washington, and increase financial resources for our member organizations.   Next month we are offering three sessions on strategic planning and capacity building that help all of us focus on our priorities during these economically difficult times.

Special Initiatives: We are continuing to work on developing a set of guiding principles and values for delivery of foreign aid. We sent a survey to all of you about your thoughts on what principles should guide foreign aid and 130 of you responded to that survey!   Thank you so much for taking the time and giving us your thoughts.  Our goal is to build a broad base of knowledge and support for this work in Washington state and to get out entire congressional delegation to sign these principles. Global Washington staff and members have already started meetings with our state policymakers to keep them engaged in this process.
For more information on any of our upcoming events, please check out our calendar.
Thank you all for coming to us with all of your great ideas.   I hope to see you at these or other upcoming programs.
In unity,
Bookda Gheisar, Executive Director
SPOTLIGHT: Seattle International Foundation Announces Round 2 of Small Grants Program


The Seattle International Foundation is now accepting applications for its Small Grants Program. The goal of the Program is to support and foster organizations working internationally. The Foundation is interested in development projects in all regions of the world, although it has a special interest in Central America. Preference will be given to organizations based in the greater Puget Sound region and organizations based outside of Washington are not eligible.
The program is open to 501(c) 3 organizations, or those with fiscal sponsorship, with an annual organizational or project budget of less than $2 million.  The program seeks to support organizations launching new projects, or working to establish or expand an international project or program. Emphasis will be placed on sustainability and/or replicability. Organizations may request general operating support or project support, and the maximum grant award is $15,000.
If you were awarded a grant in round 1in February you are not eligible to apply for round 2. If you applied in round 1 and did not receive a grant, you can reapply. See the list of round 1 recipients here.
Organizations should use the Common Grant Application developed by Philanthropy Northwest. Application deadline for round 2 is June 15, 2009 and recipients will be announced by early fall 2009.
Completed applications should be postmarked by the deadline date, and sent to:
Small Grants Program
Seattle International Foundation
909 NE Boat Street, Suite 300
Seattle, WA 98105
For more information, contact programs@seaif.org or 206-547-9336.
The Seattle International Foundation is a supporting organization of the Seattle Foundation and exists to promote global giving in Seattle and to invest in initiatives for global development.
FEATURED ORGANIZATION: Global Business Center at the Foster School of Business, UW

Even before the collapse of the global financial markets last fall, the Foster School of Business at the University of Washington was learning that many of its students wanted to do more with their MBAs: they wanted to use their MBAs to do well and do good. The Foster School's response has been to provide opportunities for students to engage in global development activities and use their MBAs for a global social good. Situated in Seattle with its numerous and influential non-profits and businesses supporting global development, the UW seems like a prime candidate for such a focus.
The Foster School's Global Business Center supports practical global business experiences that supplement the classic business education. And it also models social entrepreneurship, emphasizing the double bottom line: supporting the development of business models that are sustainable but where the profits are used to alleviate poverty or disease. The Center is home to UW's federally-funded Center for International Business Education and Research (CIBER), working in partnership with the U.S. Department of Education to contribute to the international competitiveness of American business by developing and supporting international business programs for students, faculty, and the business community. The Center is one of 31 CIBERs in the U.S. and is the only CIBER in the Pacific Northwest.
Among the innovative programs at the Center is The Global Social Entrepreneurship Competition (GSEC).  This program invites students from around the world—and across fields of study—to find innovative solutions to problems of poverty in the developing world.  As a leading-edge initiative at the University of Washington, GSEC seeks to engage creative minds around the world and across disciplines to encourage bolder and less conventional business solutions to global poverty.
The proposals are judged on impact on quality of life, financial sustainability and the feasibility of implementation. The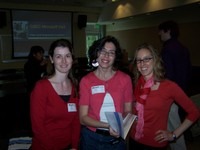 GSEC grand prize, sponsored by Microsoft, was awarded to a group of students from Mumbai who developed a business plan to sell meals, created from leftovers from hotels, to slum dwellers for 10 cents. Each meal will provide 800 calories and will be prepared by women in the area who will receive higher wages than are currently available. A business plan for solar oven-powered cooking and water purification systems in Tanzania reived the GSEC global health grand prize, sponsored by the UW Department of Global Health. Previous GSEC ideas include a rapid diagnostic test for malaria in Burkina-Faso, biofuel production in rural India, mobile wind-turbines for nomadic tribes in Kazakhstan, sustainable timber harvesting in Panama, and UV-LED water purification for Bangaledesh and Ghanaian communities. Some of the projects are actually in production. The Mumbai students are now in their last year of school and are planning to initiate the program when they graduate; the 2007 finalist team Planting Empowerment has established 50 acres of timber plantations in Panama on formerly defortested land that are managed by local residents
Twelve to fourteen teams are selected each year to come to Seattle and participate in the competition. This year there were over 80 entries from around the world. Over 300 students from 26 countries have participated in the competition. Microsoft provides the $10,000 grand prize for the competition and the School of Global Health provides two prizes for entries focused on health related enterprises. People from the community judge the proposals and applicants are given the opportunity to present their plans to local NGOs and businesses during the week they are here. The GSEC works with other departments in the University to encourage interdisciplinary entries from units such as health sciences, engineering, law, and public affairs.
The idea for the Global Social Entreprenuership Competition had a humble beginning, but now after five years and increasing interest from applicants and supporters worldwide, GSEC has garnered such strong recognition that it has established itself within the University and the Foster School of Business community.  More project descriptions are available at http://foster.washington.edu/sgec.
Just this Spring, students have started a Social Entrepreneurship Club (SECUW). The club hopes to empower students to become social entrepreneurs by instilling the basics of business strategy and the process for starting and maintaining an organization. Its members tackle specific social problems through their own projects, or through collaboration with existing businesses and organizations. The SECUW has already begun several projects, including a market analysis for the Planting Empowerment GSEC team and implementation of the microfinance project in Ghana that one of the founding members proposed for GSEC this year.
In addition to GSEC, the Global Business Center supports other educational initiatives that develop global business expertise, such as short and long-term study abroad opportunities, international case competitions, faculty research and curriculum development, and various events.
All MBA students at the Foster School of Business have a global business requirement which they must fulfill to graduate.  One of the methods is to participate in a global forum course, the Global Business Forum (GBF). This year the GBF has focused one Russia, Africa,the Middle East. Speakers from these countries or individuals with country expertise are invited to speak to the students and participate in question and answer sessions. Last year the focus was on BRICs –Russia, China, India and Brazil.
The Center has supported over 350 students in studying abroad for a quarter or longer, as well as short term tours designed to provide a quick survey a series of development programs, government initiatives in a specific field, or specific countr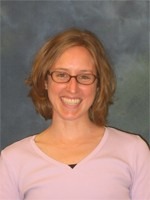 y programs. Students consistently relate that these programs were life changing for them.
The Center also sponsors the annual Global Biz Week featuring career panels, film series, lessons from Washington legislators about the importance of global business to Washington state.
Kirsten Aoyama directs the Global Business Center.  Wren McNally is the Assistant Director for Faculty and Community Programs and she coordinates the GSEC. The Global Business Center has been active in Global Washington since its inception.
Click Here for more information about the Global Business Center.
CHANGEMAKER: Peter Gishuru, African Chamber of Commerce of the Pacific Northwest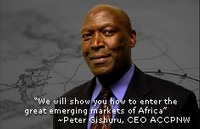 Peter Gishuru is a Kenyan who came to the United States in the 1960's post-African independence wave of students that brought Barack Obama's father here. Today he is the President and CEO of the African Chamber of Commerce Pacific NW.
Peter attended O'Dea High School and then Seattle University where he studied Pre-Med.  Family issues took him back to Kenya in 1970 interrupting and permanently diverting his plan to become a medical doctor. But when he returned he used his pre-med training to help implement the Model Cities program in Seattle becoming one of the founders of the Pioneer Square Health Clinic which remains in operation today. There he was a drug addiction counselor, but traveled frequently back and forth to Kenya during this time.
Seeing interest in Kenyan arts and crafts, jewelry and other items from Kenya, he took advantage of his trips to Kenya to open African Imports at Pike Place Market and later at Pier 57, importing African cloth, masks and other items made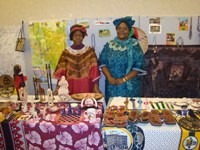 in Kenya which he owned for fourteen years. This experience made him aware of the problems of trading with Africa and the need to educate Americans about the continent's richness in natural resources and culture. It also caused him to start thinking about how to play an active role in addressing the negative image of Africa that many Americans held and still hold.
In the mid-nineties, with some similarly interested friends he started the African Chamber of Commerce of the Pacific Northwest (ACCPN) using the African Chamber of Commerce in Dallas as a model. The Chamber principally was a place for business people interested in trading with Africa to meet and to learn about business and investment opportunities in different African countries. The Chamber got its first big break when WTO came to town in 1999. The WTO host organizations

had by then been divided into an area focus and the WTO needed a Seattle connection to coordinate and plan events for the African ministers and specialists who would be attending. The ACCPN was a perfect choice. "Give us an office, a computer and a phone, and we'll do it for free," Peter said, little suspecting how difficult it would be to make all those connections function during the Battle of Seattle. Co-located with CTED in downtown Seattle, the Chamber has emerged as an important facilitator of Washington's exports to Africa.
Peter's vision has been that the Chamber should serve as a resource center for both business and cultural issues relating to the continent of Africa. The Chamber has become a bridge between the countries that have resources and those in Africa who need them. Over the years he saw aid pour into Africa, but Africa reaping little benefit from it. Peter thought a better way was to look at Africa as a business partner rather than an aid recipient. Peter and the other members of the Chamber were instrumental in working with Representative McDermott to pass the African Growth and Opportunity Act that enhanced market access for 39 Sub-Saharan Countries.
An example of a success story is All Ocean Services, a company located in Fremont. The  company contacted the Chamber for information about a Nigerian company that had contacted All Ocean Services about some vessels. All Ocean Services needed help in understanding the African market and making sure the company was legitimate. The
Chamber worked with the US Department of Commerce and the Washington State Export Assistance Center to research the company's bona fides. Today All Ocean Services is a $10 million business which recently won the US Chamber of Commerce Business of the Year, and is currently in a deal for the sale of eight vessels.  Another success story has been the facilitation of the sale of passenger ferries by Thai Boat works to Uganda.  The boats are built here, cut in half, and reassembled in Uganda.
The Nigerian experience led to the Chamber creating a working relationship with government officials from the Delta State in Nigeria who were here last month.  Like much of coastal Africa, the Delta state is rich is ports, four of them. The difficulties of transportation and the distance required to move products to the United States remains a principle stumbling block to increasing trade and products from Africa. The Chamber hopes to develop a project where the Port of Seattle will assist the Delta State and other ports in Africa develop and improve their operations.
Peter is a board member of African Society of the National Summit on Africa and was in Washington DC with a delegation from Washington. They attended the African Summit that attracted over 7,500 attendees in 2000. That huge delegation came out with a document entitled US African Policy for 21st century. Peter has spoken to many groups about why Africa should matter to Americans.
The other face of the Chamber is the assistance it gives to African immigrants in the northwest.  It puts on business workshops for immigrants who are interested in improving or starting their own businesses. Three half day seminars, Exporting 101, Importing 101 and Financing 101 were recently completed with 20 – 30 people in attendance.  These business workshops give attendees knowledge of requirements to import and export products from Africa and they learn how a successful business has the potential of creating employment both here and in their native country. Other activities are Business Luncheons, morning roundtables and the Yearly African Business Forum that attracts over 200 participants.  The 11th Forum will be held this year on November 14th in the Red Lion in downtown Seattle.
In July 2008, the Chamber led a delegation that attended the Zambia International Trade Show in Ndola.  In August, the Chamber will be leading a business delegation from Washington to Nairobi, Kenya to attend the AGOA conference. The Chamber is reaching out to both the business community and public to take advantage of this opportunity and be part of the Chamber's delegation. Besides attending the AGOA conference, the delegation business members will be matched with companies from Africa, Tour Kenyan trade zones, coffee farms and, of course, go on a Safari.
Anyone needing assistance in developing import, export or investment opportunities with Africa have an indispensable partner in Peter and the African Chamber of Commerce.   Peter wants you to know:  "Africa is definitely open for business."
Learn more about the African Chamber of Commerce of the Pacific Northwest.
GLOBAL ENTERTAINMENT: This Was Not Our War, Bosnian Women Reclaiming the Peace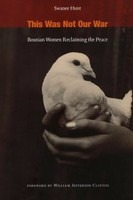 This Was Not Our War Bosnian Women Reclaiming the Peace. By Swanee Hunt.
This book consists of edited quotations from seven years of interviews with 26 Bosnian women representing all three parts of the conflict:  Muslims, who prefer the term Bosniaks, the Croatians, and the Serbs. The book retells the experiences of these women during the war and their subsequent efforts to heal the wounds caused by the conflict. The author, Swanee Hunt, was the US Ambassador to Austria during the Bosnian war. This gave her not only a close view of the conflict but access to a large number of Bosnian refugees during and after it.
The women do not share the view, widely popularized here, that war was inevitable because of centuries of ethnic hatred. In fact, most felt that they had little knowledge of people's ethnicity before the war. The women describe the devastation they felt as their multicultural society disintegrated into atrocities, rape, and genocide as well as the many organizations they created after the war that provide aid to people from all parts of the conflict.
The book tentatively raises a theory that the war would not have happened had the country been led by women.  Although several of the women declare this to be true and Swanee Hunt evidently wants to believe it, little evidence for the proposition is presented and certainly not even all the book's voices share it. The book lacks an organizing principle or central theme. It does not sufficiently summarize the background or chronology of the conflict to give the reader enough information to follow the events as they take place. Essentially the book reads like 26 different opinions batted back and forth over a series of disconnected issues like the role of the media in exacerbating the conflict, the right of return, or raising children in a conflict zone.
The women described are either all professionals, or at least married to one. This is understandable since these are the women that an ambassador would be likely to meet. But her class perspective leads Ms Hunt to some remarkable conclusions. Commenting on the difficulty of becoming a refugee, Ms. Hunt says:  "The educated person may be better equipped to handle loss, but the loss is much greater." Frankly I could never get over that sentence which unfortunately appears early in the book at page 42.
The end of the book contains pictures of the women and short biographies of each. The reader would be well served to read these pages first and then return to them as the woman's opinion is presented throughout the book. Without doing that it is impossible to remember anything about the person currently being quoted and therefore difficult to draw any conclusions about the perspective she is presenting.
By far the most compelling parts of the book are the crises these women and their families endured.  These descriptions are worthy enough for us to read and remember.
ANNOUNCEMENTS
June 20th is World Refugee Day. On June 20, 2009, the world will honor the courage, resilience, and determination of refugees. On this special day thousands of organizations in hundreds of countries will focus global attention not only on the plight of refugees and the causes of their exile, but also on their will to survive and on the contributions they have made in their host communities. The United States is the only country in the world that accepts "unaccompanied refugee minors," refugee youth without family. And only 18 cities in the nation – including Seattle – have established child welfare programs that resettle and support these children, the most vulnerable human beings on earth, who have witnessed and endured the unthinkable. Please join us on June 20 in commemorating the 6th anniversary of World Refugee Day. Consider opening your heart and your home to a deserving refugee youth. Become a foster parent. If you aren't in a position to provide long-term care, consider providing respite care. To learn more about how you can rekindle a refugee child's hope, please contact Erika Berg at eberg@lcsnw.org or (206) 694-5780 with the Refugee & Immigrant Children's Program at Lutheran Community Services. Foster families receive a monthly stipend to cover the expenses of the refugee youth and a coupon provides the youth with full medical and dental coverage.
Facing the Future is pleased to announce the release of Real World Math: Engaging Students through Global Issues. This two-part math resource engages students in learning foundational algebra and geometry through real-world data on global issues. The teacher's guide and corresponding student workbook contain 15 lessons on topics such as climate change, population, and financial literacy. Each lesson in the teacher's guide includes a complete lesson plan including an activity based 'hook' to engage students, masters for student lesson handouts, and masters for practice worksheets.Learn more about this resource and download sample lessons.
KPLU Radio Spot Update: As part of Global Washington's effort to promote the impact our members are making around the globe, we are launching a number of media awareness programs in 2009.  The most recent example is the subsidized KPLU radio spot packages that we recently offered to increase awareness of global development issues and organizations among NPR listeners.  There are a few of these radio opportunities remaining for Global Washington members, so please email bookda@globalwa.org if you are interested.
Member Press Releases: In the coming months, we will be reaching out to local, national and international media sources in a variety of ways.  We are currently working on a profile study of the global development sector and plan to use the findings of this study as a major outreach and story lead for the media.   We will be putting together case studies to use for press events and would like to stay as up-to-date as possible on the work of Global Washington members.   Our goal is to bring greater visibility to the stories you are working to tell as well as raise awareness of the global development activity in Washington state. Please email your press releases, links to media coverage and anything newsworthy to media@globalwa.org
Looking for Business Associates: Global Washington is establishing a business associate category of membership. This category is available for individual consultants, firms, and other groups who provide technical assistance to organizations, academic centers, and businesses working in the global development industry in Washington State.  Business associates have the opportunity to be featured business associates of Global Washington by offering their skills and/or services to Global Washington members at a discounted rate. As part of building this membership category, Global Washington will be following up with potential associates.  Please forward this message to any individual consultants, firms and other groups who are currently undertaking work for you or to those who you believe may be interested in joining Global Washington as a business associate. Contact us for more information about this program.
GLOBAL WASHINGTON UPCOMING EVENTS
May 26th: GLOBAL WA EVENT: Environment in the Developing World
May 28th: POLICY SERIES: Beyond Good Intentions Director's Screening
Thursdays, June 4, 11 & 18TH: Program Evaluation in the the Developing World Workshop
June 17th:  GLOBAL SOCIAL: Sijambo Sub-Saharan Africa
OTHER UPCOMING EVENTS
Click here to see a full list of international development events on the Global Washington's calendar. Upcoming events include:
May 20th: How Internet Games and Virtual Worlds Can Help You Deliver a More Global Education
May 21st: Law and the Environmental Movement in China
May 21st: International Relief, Development, and Conservation in "the Cloud"
May 23rd: Get Global 2009
May 23rd: ACE 35th Anniversary International Symposium
May 26th: Coffee: From the Grounds Up
May 27th: Bridges to Understanding Invites You to Picture This!
May 27th: The Challenge of Piracy near the Horn of Africa
May 28-29th: The Law of Climate Change and Human Rights Conference
May 29th: Bahia Street Summer Beat Music and Dance Festival
May 29th: 25 Years After the Bhopal Tragedy Film Festival
May 30th: 25 Years After the Bhopal Tragedy Speaking Event
Please submit your events to our calendar!