Invisible Assets
Capitalizing on the World's Underutilized Workforce
By Aneesh Chatterjee
A promising population of young, skilled workers might be what low and middle income countries (LMICs) need to stimulate their economies, but the lack of domestic opportunity or proper utilization of the workforce may compel workers to apply themselves abroad, leaving behind derelict economies with little hope of recovery. The Boost Africa program aims to prevent such a scenario. Providing training and resources to skilled workers in the realms of entrepreneurship, business funding, capital, and guidance in establishing thriving operations in African countries, the program hopes to stimulate vital sectors – healthcare, agriculture, renewable energy, education – and generate economic stability. The choice to prioritize the complete actualization of the domestic workforce is one of significant impact, and in adherence with the tenets of SDG 1 (No Poverty) and SDG 8 (Decent Work and Economic Growth).
Through direct engagement with workers and by implementing broader, systemic changes, the following GlobalWA members demonstrate the vitality of investing in the enrichment and education of the workforce.
Stimulating a Workforce: Direct Engagement
Broad-spectrum systemic changes comprise the strategic cornerstones of global socio-economic development. Multinational corporations (MNCs) employ several noteworthy strategies to generate multi-sector transformation in how transnational commercial operations are conducted – and, in turn, how the workforces of LMICs involved with these entities are impacted. A Resonance Global article by Kristin Beyard highlights the framework for such strategies in a three-tier format: first, MNCs guide multiple cooperative parties and organizations to adopt sweeping changes through supply chains; secondly, MNCs actively form partnerships with specialized entities (such as NGOs) to help them engage with regional or sector-specific issues, delegating full engagement to these satellite organizations; finally, MNCs invest in market systems analysis to identify the nature of the market they wish to engage with, economic motivations for local entities and indicators for their return on investment for specific projects.

Beyard's distillation of these practices, broadly designated market systems development (MSD), is exemplified by PepsiCo's decision to invest in women through their agricultural supply chains. Through a joint initiative with USAID, their 2020 Global Development Alliance (GDA) adopted an exhaustive approach to make the case for empowering women in agricultural supply chains – thereby engaging an underutilized workforce through multiple actors. By training local farmers in sustainable practices, providing grants and business development resources to women, and collecting data to build a case for other actors involved in PepsiCo's supply chains, the GDA effectively engaged with women in the workforce across India, Vietnam, Pakistan, and Columbia. Similarly, PepsiCo's recruitment of Pioneer Foods demonstrates the second practice mentioned in the MSD structure: joining forces with specialized entities to oversee region-specific operations – in this case, the implementation of start-up services and commercialization training for farmers in South Africa.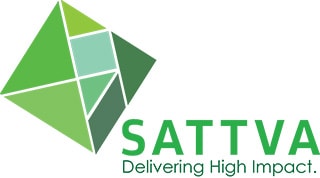 Engaging with women in the workforce has also been the focus of the 2019-2020 SelectHER program by Sattva, focusing on Indian women marginalized through gender stereotypes and a lack of formal education or training, often relegated to low-income, unformalized work with little to no job security. By running training programs in customer service, computer basics, resumé building and interview seminars and personality-focused counseling sessions for mental health development, the SelectHER program observed noteworthy advancements in social skills, mental and emotional wellbeing, and career potential among 110 candidates. The program's findings recommend that fostering digital and computer-based transferrable skills, alongside agency-focused personality development, are central to actualizing the employment potential of underutilized workers. These results are reflected in the operational goals of the Kusholi program by the Spreeha Foundation, focused on reducing the gap between the demand for skilled labor and the lack of technical expertise among the upcoming youth of Bangladesh. Underlining the high school dropout rates at 30%, the Kusholi program aims to foster a vast range of applicable skills, starting from soft skill training (e.g. graphic design, mobile services, photography and multimedia) to hands-on specialties such as appliances and electronics, cooking, auto mechanic training, and beyond. Through scholarships, Kusholi prioritizes skill development for school students while encouraging students to complete their education. Beyond the school demographic, the program also offers 6-month apprenticeships in specific high-demand sectors, complete with certification that can assist in the procurement of reliable jobs, domestic or abroad.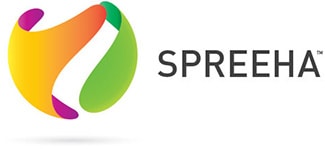 Another organization focusing on the untapped potential of the Indian market is Upaya. Exemplifying tenets of MSD, Upaya invests in partner organizations to oversee the development of secure, long-term and reliable jobs for the poorest populations in the country. Without access to education or resources, underprivileged workers are granted entrepreneurial training, guidance in business development, and active job generation. Their Accelerator Program provides key lessons in business management, financial acumen, strategy development, fundraising, and other aspects of entrepreneurship. Through seed funding and philanthropic networks, Upaya helps partner organizations grow while building reliable funding sources through donating parties. The Seattle-based organization has fostered 21,834 jobs across India, investing $1.3 million in 31 partner entities.

Systemic Innovation
The digital space is a frontier that transcends many of the barriers faced in brick-and-mortar economies – but not without problems of its own. Across African nations, the usage of mobile phones has seen a noteworthy increase during the pandemic. Widespread connectivity in the digital space has enabled individuals of all financial standings to access mobile financial accounts, alleviating the need to visit tangible banks for many. Digital money access streamlines the journey to financial stability, cutting down on time and expenses required by individuals to access their own funds. However, a lack of cohesive policies between traditional banks and mobile money accounts introduces friction when individuals attempt to access financial resources, open savings accounts, or take out loans. Cooperation between the two realms of personal finance remains scarce, leading to substantial services fees imposed on individuals.

As a proposed solution, the Bill and Melinda Gates Foundation, in partnership with Dalberg Global Development Advisors and Rockefeller Philanthropy Advisors, launched AfricaNenda in 2021. In addition to creating fast and reliable services for electronic payment systems, AfricaNenda aims to correct the discrepancies between mobile banking, traditional banks, Electronic Money Issuers (EMIs), and other financial institutions. In Ghana, this goal is successfully manifested: the GhIPPS Instant Pay system allows for a fully centralized electronic banking network with instantaneous transactions, working cohesively with traditional financial resources, increasing easy access to savings accounts, quick digital payments, and greatly eroding barriers to financial autonomy.

In the wake of the pandemic, Microsoft is leading the recovery of the workforce through systemic innovation in cross-sector digital enterprises. With over 25 million people disadvantaged from rapid changes to traditional work environments, Microsoft's 2020 global skills initiative sought to acquaint people with in-demand digital skills, enabling workers to take full advantage of emerging opportunities. The program's provision of free access to online courses on LinkedIn Learning, Microsoft Learn and Github Learning Lab, for instance, reached over 30 million people over an 8-month period, empowering workers with skills in IT, project management, customer service, software development and many other fields. The focus on digitalization in the wake of global lockdowns is supported by a substantial shift toward a virtual employment market, with a predicted 149 million jobs in software development, cybersecurity and IT to eclipse traditional jobs in the US by 2025. In order to reach struggling communities across the world, the program's philanthropic branch has invested $20 million in grants to NGOs, generating further educational initiatives and enabling access to the digital economy for nearly 6 million people in underdeveloped regions.
Through resilient advancements, Microsoft has transformed the post-COVID workforce into one with considerable potential for stable growth in coming years.

Climate Change: A Necessary Acknowledgement
Beyond digital innovation and infrastructure development, broader systemic changes impact the job market in different ways. Save the Children International spotlights climate change as a pivotal factor in determining the potential for workforces in LMICs across the world. In climate-sensitive sectors such as energy, transportation, water, and construction, climate-resilient infrastructure is identified as essential groundwork for a robust and adaptable workforce that can withstand the rapid impacts of accelerating climate change. Theoretical investments in the energy sectors of LMICs, while promising increased workforce productivity through reliable electricity, safe and consistent access to clean water, and refrigeration for food and medical supplies, come at the price of heavy environmental impacts. A shift toward renewable energy is deemed essential, encouraging with it a far-ranging implementation of sustainability practices – for both ecological and socio-economic development. To that end, the following GlobalWA members demonstrate hands-on approaches to address specialized issues in sectors across LMICs that have significant environmental and societal impact.

Land insecurity plagues up to 60% of Columbian citizens, with an inability to formally claim their own land leading to persistent land disputes, lack of access to funding and legal resources, and exacerbated poverty. To ameliorate the crisis of land recognition for Columbians, the Mercy Corps initiative titled Suyo utilizes efficient infrastructure, low-cost implementation, and proactive field work in local communities to engage with families and provide necessary solutions. By sending agents to meet families and ascertain the costs and scope of formalizing their land entitlement, Suyo matches data collected from citizens with existing government records to streamline the formalization process in an efficient and cost-effective manner. The provision of formal land ownership, accompanied by all necessary documentation to prevent disputes or legitimacy challenges, enables families to access credit, the freedom to assign ownership rights, and a relief from the numerous issues carried by land insecurity.

Agros International has conducted training programs in Nicaragua, teaching local farmers to produce and utilize bio-fertilizers. Cheaper and more conducive to the environment, bio-fertilizers recycled from manure reduce the emissions of methane and ammonia that accompany the production and deployment of traditional nitrogen-based fertilizers, decreasing greenhouse gas emissions from the ground up.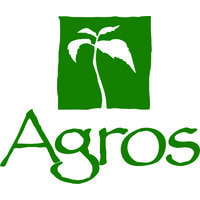 In the face of Somalia's drought crisis, World Concern launched a 2021 initiative to provide vital access to clean water and food vouchers to Somalian families in the Lower Juba region. The relief efforts include the implementation of water tanks, WASH packages for locals, and in some cases, drought-resistant seeds and livestock to stimulate agricultural development. The provision of emergency infrastructure development asks locals to donate their time and effort in helping with soil and water conservation, in addition to being trained in disaster reduction and sustainable practices.  By providing critical resources to sustain a population crippled by drought, along with training locals to sustain and proliferate climate-friendly practices, World Concern reinforces the importance of creating economic infrastructure that can operate independently and sustainably.

A Call for Collaborative Specialization
Upheld by the core ideas of market system development (MSD) is the concept of collaborative delegation – the recruitment of multiple parties in order for each to specialize on target sectors, ensuring that every challenge encountered receives the full attention of those willing to act. Beyond that, such structure may be required at multiple tiers of operation, from direct engagement with workers to long-term changes in multi-sector .
As demonstrated by GlobalWA members, great potential exists in the world's most underutilized workforces. Providing accessible and relevant resources, proper guidance, and the right tools can empower communities to revitalize the world's leading economic frontiers. Such efforts are fruitful through systemic and sector-specific developments, reaching both the workers themselves and the socio-economic structures they comprise.
In addition to the above organizations, the following GlobalWA members are working towards Innovation for Inclusive Growth through their programs addressing SDG 1 – No Poverty, and SDG 8 – Decent Work and Economic Growth.  
ACT for Congo exists to support lasting development in DR Congo. We believe that local leadership and ownership are key, so we identify and accompany Congolese humanitarian professionals who lead competent programs that improve lives in Congo.
Our partners support health, drive inclusive economic growth and affect poverty by working with the most vulnerable people in their communities. We help them build their capacity by providing resources and consultation. We require that they meet international standards in accounting and reporting.
Twenty-two years ago, we partnered with a small clinic that grew into a reference hospital (HEAL Africa). We then worked with a startup that became a nationally recognized vocational training facility (HOLD DRC). We now help our longtime partners build an NGO that aids other young organizations build capacity that leads to international credibility. They foster:
Advocacy, networking and skills for domestic workers
Improve opportunities for internally displaced people through referral to medical care, counseling and support groups, savings and loan circles, adult literacy, entrepreneurial accompaniment
Environmental education, reforestation, compost gardening, and alternative fuel production
Clean water and hygiene for Beni and Goma schools and organizations
Vocational Training: tailoring, culinary arts, esthetician, professional cleaning, drivers' education, and masonry.
Capria invests in tech startups and funds in emerging markets that are profitably and sustainably improving the lives of millions of aspiring middle and lower-income families. Capria's theory of impact goes beyond providing catalytic capital, aiming to impact populations or systems that lack access to resources, essential products and services, and quality employment opportunities. Consider Capria's portfolio company BetterPlace, a workforce management platform in India solving the critical problem of unregulated wages and limited work opportunities for millions of job-seeking blue-collar workers. Or TeamApt, a fintech company targeting Nigeria's underserved and unbanked which account for 50% of the country's population.
Together with our thriving network of local investment partners in Latin America, Africa, Middle East, India and Southeast Asia, over $300M has been invested in companies like BetterPlace and TeamApt to democratize access to life improving services and quality employment. This has resulted in over 174,000 quality jobs created and 31 million low and middle-income lives impacted.
Concern Worldwide is a global community of over 4,700 humanitarians working to end extreme poverty with sustainable, community-driven programs – whatever it takes. To achieve this mission, we partner with the most vulnerable communities across 25 countries to address the root causes of extreme poverty fueled by inequality, vulnerability, and risk.
With over 54 years of experience, we know that breaking the cycle of poverty means ensuring communities have access to livelihoods and financial empowerment options, from small-scale credit to invest in business development to training in vocational skills that create employment opportunities. Across our programs, whether it be women in Kenya collecting and selling desert salt to local farmers and herders or using technology for cash transfers in refugee communities, Concern works with individuals to generate livelihood opportunities that make the most sense for them and their families.
Last year, we reached 5.2 million individuals with livelihoods and financial empowerment programs, ensuring they gained increased control over their natural resources, skills, and knowledge to break free from living on less than $1.90 a day.
Global Partnerships (GP) is an impact-first investment fund manager dedicated to expanding opportunity for people living in poverty. GP's affiliated funds make loans and early-stage equity investments to social enterprises in Latin America, the Caribbean, and sub-Saharan Africa.
The investments aim to deliver clear and compelling impact in four dimensions:
broadening opportunity across all facets of poverty (including health, housing, energy, education, and economic livelihoods);
deepening inclusion by supporting hard-to-reach, disadvantaged populations, especially woman and the rural poor;
serving millions by financing sustainable, scalable options with the potential to positively impact the lives of millions of people; and
improving lives by focusing on solutions that help people living in poverty build economic resilience, stabilize and expand incomes, and improve the health and well-being of their families.
As part of GP's approach, the GP team rigorously evaluates social enterprises on all four of these dimensions both before and throughout the lifetime of all investments.
As the industry's only open platform for financial inclusion, we provide affordable, adaptable and accessible solutions for any segment of the market, new and small financial institutions can easily start with our community app in a hosted environment, medium and large institutions that are evolving into full-service providers of financial inclusion can use our global network of IT partners to configure a Mifos X solution, and innovators can build and scale entirely new solutions on our API-driven platform.
The Mifos community collectively creates, supports, and sustains innovation worldwide. Our open distributed development model and collaborative support network enable Mifos X users to access and share the knowledge of our global community. local IT partners to provide technology services for financial inclusion, global volunteers to contribute to and extend the platform, and local chapters built around to educate on best practices for technology-enabled financial inclusion.
Resonance embraces inclusive innovation because we recognize that inclusiveness holds tremendous potential to deliver sustainable impact for all stakeholders. In our global development work and facilitation of pre-competitive and cross-sector partnerships, this means actively bringing together traditional actors with unconventional stakeholders, particularly those most impacted by complex challenges. In addition to client work and support of annual open innovation challenges and prizes, we highlight two specific activities of emphasis.
Resonance launched the Inclusive Innovation Exchange (IIE), a webinar series that brings together cross-sector changemakers around discussions of innovation, bold solutions, and best practices that drive economic development in emerging markets. With a new focus each year, these exchanges emphasize approaches that promote equitable access to data, open innovation, creative and traditional finance instruments, capacity-building, as well as processes that safeguard equitable outcomes.
Resonance collaborated with USAID's Office of Gender Equality and Women's Empowerment to co-design and implement the Resilient, Inclusive, & Sustainable Environments (RISE) Challenge. RISE is an open innovation competition to support the innovative application of promising or proven solutions to address gender-based violence in environmental programming, Winning projects were from Colombia, the Democratic Republic of Congo (DRC), Fiji, Guatemala, Kenya, Peru, Uganda, and Vietnam.
RESULTS Educational Fund (RESULTS) works to generate the political will to end poverty by empowering individuals to exercise their power to effect change. Since 1980, our nationwide network of advocates has helped secure hundreds of billions of dollars in U.S. investment in programs and policies to alleviate poverty. We advocate for groundbreaking legislation that saves lives and protects the health of people in low-income countries, reduces barriers for children to go to school and learn, and helps families move out of extreme poverty.
For 20 years, RESULTS hosted the Microcredit Summit Campaign, which played an integral role in driving the massive scale-up of access to microfinance for people in poverty while identifying innovative pathways for financial and social inclusion. The campaign reached 150 million of the world's poorest families, especially the women, with access to credit for self-employment and other financial and business services.
We also successfully advocate for U.S. funding for tuberculosis, which is world's biggest infectious killer and a cause and consequence of poverty, and for the Global Fund to Fight AIDS, Tuberculosis and Malaria. The Global Fund and its partners have now saved 50 million lives.
The SG Foundation has always supported SDG #1 – elimination of poverty.  Over time since the establishment of the SG Foundation in 1984 we have come to focus on children and education as the best means of tackling poverty.  Education, of course, does not simply entail getting children into school. It means having access to clean water, nutrition, and healthcare.  It also connects with SDG #8 – decent work and economic growth.  Jobs and income are much needed components to not only get children to school but keep them in school.  In Central America (where SG works), many families depend on children to help in the fields or household or otherwise generate income.  Staying alive necessarily trumps school.  SG Foundation accordingly supports non-profits that help farmers, small businesses, etc., to generate family incomes.  We favor working with women who are inclined to be more enthusiastic about educating their children, but our work is not exclusively with women.
We are excited to be a part of the Global WA program where we can connect with like-minded organizations seeking Innovation for Inclusive Growth.
Livelihood enhancement in rural areas through Digital and Life Skills training
As Ravi Kumar, a resident of district Alwar, Rajasthan, started thinking about how to earn to help his family, the Digital and Life Skills training started by S M Sehgal Foundation came as a ray of hope. Ravi enrolled in the course and learned how to use digital devices and the internet. To use his newly acquired digital skills to start his own small enterprise, he discussed a disc jockey (DJ) business plan with a friend. They subsequently collaborated and purchased a DJ system along with a laptop to play music. Within a year of their small start, they began getting more business, including from nearby villages. After paying all expenses, Ravi now earns five to six thousand rupees a month, which he uses to contribute toward his family's income and for his own education costs.
According to the United Nations, a social perspective on development emphasizes that the best route to socioeconomic development, poverty eradication, and personal well-being is through productive work.
S M Sehgal Foundation works together with communities to create productive employment opportunities for achieving poverty reduction and sustainable economic and social development. Working especially with women and younger people, the foundation team has been able to secure them with work in agriculture and enable them to set up micro-enterprises that lead to income generation and empowerment of the poor, thus contributing to SDG 1 and SDG 8.
Upaya Social Ventures works at the forefront of fighting poverty by funding and supporting scalable businesses that create jobs for the extremely poor in India.
To meet the job creation demands of India's growing population, we prioritize investment into the companies often called "the missing middle." These businesses are too big for traditional microfinance but often unable to access seed or growth capital. They are also the companies with the greatest potential for job creation. Through our investments and accelerator program, we partner with entrepreneurs to grow their businesses and create jobs that lift families out of extreme poverty.
Our vision is for everyone to have the opportunity to earn a dignified living and pursue their dreams. We believe that creating dignified jobs by supporting small and growing businesses is the key to inclusive growth in India and globally.
To date, our investments have created 27,000 quality jobs for the poor in India – and we are determined to accelerate our reach over the next three years, to reach 50,000 dignified jobs in India's poorest regions.