Global Washington Members Respond to Cyclone Idai in Southern Africa
(Updated April 10)
Cyclone Idai landed in central Mozambique in southern Africa on the evening of March 14, bringing torrential rain and winds that have resulted in "one of the worst weather-related disasters ever to hit the southern hemisphere," according to the UN's weather agency. Initial reports of the aftermath show that approximately 2.6 million people have been affected and substantial infrastructure has been damaged across three countries, Mozambique, Malawi, and Zimbabwe.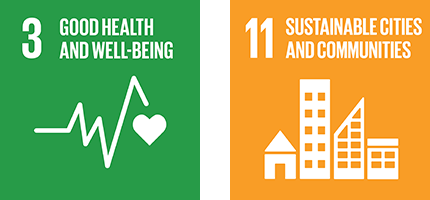 In Mozambique, the government reports that at least 242 people have died and more than 1,400 were injured. An additional 350,000 people are at risk from rising flood waters. The storm has also caused flash floods, high winds, and mudslides in the nearby areas of Malawi and Zimbabwe. In Zimbabwe, the government reports that 98 people have died and more than 200 are missing. In Malawi, UNOCHA reports that more than 840,000 people have been impacted, with 56 deaths and upwards of 94,000 people displaced.
The damage and death toll of Cyclone Idai is projected to worsen as flooding and heavy rainfall continue, with growing concerns of widespread displacement and disease.
(We will update this report as additional information becomes available).
The following Global Washington members are responding to this emergency. Please consider how you can support their work.
AMERICAN RED CROSS
The Red Cross and Red Crescent team was among the first to arrive in Beira since Cyclone Idai made landfall. As soon as the storm finished, Mozambique Red Cross began giving out chlorine so people could purify their water. With roads still cut off, the Red Cross is using supplies already stored in Mozambique to help people. These include shelter kits, tarpaulins, blankets, sleeping mats and buckets for clean water. With people trapped in damaged buildings, under debris or even by uprooted trees, the Red Cross is carrying out search and rescue operations. For those who make it to safety, the Red Cross is distributing essentials such as materials to build shelters, soap and buckets for clean water.
In Zimbabwe, the Red Cross has so far given out 3,000 blankets, 2,000 tarpaulins and 3,000 mosquito nets for people whose homes were destroyed or damaged. Volunteers are helping people with clean water and hygiene to help cut the risk of waterborne disease, and collecting data on what further help is needed.
Learn more at blogs.redcross.org.uk/appeals/2019/03/crisis-in-mozambique-malawi-and-zimbabwe-red-cross-providing-urgent-aid-after-cyclone-idai
AMERICARES
Americares is preparing emergency shipments of medicine and relief supplies. The health-focused relief and development organization is readying essential items such as antibiotics, wound care supplies, hygiene products and medicine to treat survivors and assist partner organizations responding to the crisis. Americares has professional relief workers ready to respond to disasters at a moment's notice and stocks emergency medicine and supplies in its warehouses in the U.S., Europe and India that can be delivered quickly in times of crisis.
Americares responds to an average of 30 natural disasters and humanitarian crises worldwide each year, establishes long-term recovery projects and brings disaster preparedness programs to vulnerable communities. Donations to Americares Worldwide Disaster Relief Fund will support its response to the cyclone.
Learn more at americares.org/worldwide
CARE
CARE's emergency experts, as part of a coalition of humanitarian organizations, coordinated with the government of Mozambique to assess the damage while providing search and rescue support around Beira. CARE has sent 13 trucks to the cyclone-affected area, carrying 500 tents, 200 roles of plastic sheeting and rope for temporary shelter, 2,800 family kits, and over 2000 hygiene and family packages containing items such as soap, buckets, mosquito nets, blankets, tarpaulins, and water canisters to reduce risk of disease. However, as bridges have collapsed, the convoy was re-routed to the nearby city of Chimoio, where CARE is working with the UN and other agencies to set up a second logistics hub to airlift supplies into affected communities.
In Malawi, CARE is working with the local authorities to support the affected communities and has deployed staff to assess the needs and gather the necessary data to ensure its response is effective and addresses people's needs. And in Zimbabwe CARE is assessing the situation to respond based on identified needs and in coordination with other aid agencies.
Learn more at care.org/emergencies/cyclone-idai
HEALTH ALLIANCE INTERNATIONAL
With an established presence in the hard-hit city of Beira and 30+ years of experience working alongside local health authorities in the two most affected provinces in Mozambique, Health Alliance International is committed to supporting both emergency relief efforts and the long-term rebuilding and strengthening of the national primary health system. At the request of provincial health leadership, HAI is actively participating in the elaboration and coordination of the health system response. This includes identifying material and infrastructural needs at the facility-level across the affected region, and coordinating the importation and distribution of locally-prioritized medicines through the provincial pharmacy.  In partnership with Direct Relief, HAI has imported over 200,000 defined daily doses of antibiotics, analgesics, oral rehydration solution, deworming medicines, and other supplies, and is organizing the importation and delivery of seven tons of cholera treatment supplies.  By working in partnership with the national system and provincial pharmacy, HAI is making certain all supplies are inventoried and managed according to national protocols and delivered to the facilities where the need was first identified. HAI has already committed to supporting infrastructural repairs at one health facility in Beira, and is currently assessing needs at the badly damaged Beira Central Hospital in close collaboration with the hospital director.
Learn more at: healthallianceinternational.org/cyclone-idai
MERCY CORPS
Mercy Corps is working urgently to reach communities with food, clean water, sanitation and hygiene supplies in Zimbabwe, where this is the first cyclone to hit the country in over a decade. The organization has distributed hygiene kits and urgent supplies to 3,900 people in Chipinge, Manicaland province, eastern Zimbabwe, as well as to the Skyline and Chipinge Hospitals. The distributed kits include items to keep people healthy such as water purification tablets, soap, buckets with taps, jerrycans, gloves, hygiene promotion and education material. Mercy Corps also established 11 handwashing stations at Skyline, a distribution point in Chimanimani district for villages that are cut off from humanitarian relief, some of which are 20 kilometers walk away. The team is planning to reach 16,000 people with urgent supplies over the next week.
Learn more at https://www.mercycorps.org/articles/cyclone-idai-quick-facts
MEDICAL TEAMS INTERNATIONAL
Two members of Medical Team International's 'Humanitarian Response Team are deploying to Mozambique and will arrive this weekend to do an initial assessment. They are carrying with them an initial supply of Emergency Health Packs. The packs contain supplies to purify water, along with soap, other hygiene supplies and medicine. The organization has doctors and nurses standing by as access has been extremely limited due to the flooding. They will focus on primary health care and anticipate a high need for preventing cholera and malaria, as clean water has been extremely impacted by the disaster. Initially, the team will be working with partner organizations on the ground to coordinate the delivery of primary health care to those directly impacted by the cyclone. Medical Teams International will be fundraising for its initial response and has set up a dedicated fund to support these efforts.
Learn more at medicalteams.org 
OXFAM AMERICA
Oxfam has activated its Emergency Response Team of water and sanitation, food and livelihood experts to assess the needs of people worst affected in all three countries. It is reporting extensive damage to homes, crops, roads and bridges, and communications. Oxfam teams are assessing needs in Phalombe and Mulanje districts, which were hit hard by floods. In Malawi and Mozambique, with support from UNICEF in the latter, Oxfam is planning a three-month response with water, sanitation, and hygiene work, including providing purifying tablets, buckets and hygiene kits as well food aid to vulnerable households. As part of the COCASA consortium (with CARE, SCF and Concern), Oxfam is focusing on emergency shelter, water and sanitation services, and other public service support.
Learn more at oxfamamerica.org/explore/stories/cyclone-idai-southern-africa-oxfam/
UNICEF USA
UNICEF supplies have begun arriving in southern Malawi, bringing relief to families who are now living in evacuation centers. Supplies include thousands of packets of oral rehydration salts, antibiotics and hundreds of insecticide-treated bednets. Mobile toilets, bathroom shelters and soap are also in transit, along with infant hospital cots, handheld ultrasound monitors and thermometers. To get children learning again, tents for temporary classrooms, school-in-a-box kits and recreational equipment are also on the way.
Learn more at https://www.unicefusa.org/stories/cyclone-idais-wake-unicef-mobilizing-mozambique-and-malawi/35671
WORLD VISION
World Vision emergency teams are currently coordinating relief efforts with the government and the UN. Many areas cannot yet be reached with aid because roads and bridges have been destroyed while heavy rainfall increases the risk of further landslides and floods. Nevertheless, aid workers are trying to reach flooded areas in central Mozambique. In the areas that can be reached, World Vision has begun distributing relief supplies to thousands of families. The charity has been active in all three countries for many years with long-term development cooperation and keeps relief supplies in stock for emergencies, which puts it in a position to provide rapid aid.
Learn more at worldvision.org.uk/news-and-views/latest-news/2019-news/march/cyclone-idai-catastrophic-crisis-mozambique-zimbabwe-and-malawi/