Join GlobalWA's Communicators Collaborative for a discussion with Michael Tjalve, Chief AI Architect at Microsoft Philanthropies. AI is the buzz lately and many nonprofits are curious how to use it. But there are also questions about the "right" way to use AI, including ethics and data security. Michael will discuss Microsoft's Tech for Social Impact initiative and share some use cases. Together, we will explore the role of AI as a powerful "copilot" for communication strategies, automation, and upscaling solutions. Don't miss this opportunity to gain insights, network with peers, and unlock the potential of AI for your organization. Event is for GlobalWA members only and is free, but registration is required – please send an email to comms@globalwa.org to reserve your spot.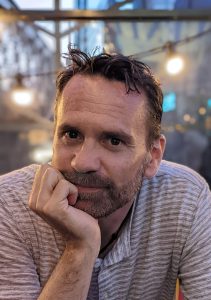 Michael Tjalve
Chief AI Architect on the Tech for Social Impact
Microsoft Philanthropies
Michael Tjalve is Chief AI Architect on the Tech for Social Impact team in Microsoft Philanthropies where he works with nonprofits and humanitarian organizations around the world on building technology solutions that help them amplify their impact and address some of today's biggest societal challenges. He's Assistant Professor at University of Washington where he teaches AI in the humanitarian sector and ethical innovation and he serves as tech advisor to Spreeha Foundation and World Humanitarian Forum.