Speakers
Keynote Speaker: Nicholas Kristof
New York Times Pulitzer Prize-Winning Columnist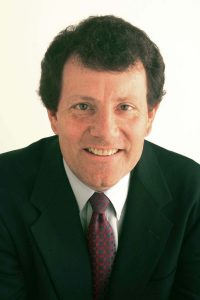 Nicholas D. Kristof, a columnist for The New York Times since November 2001, writes op-ed columns that appear twice a week. He recently published a book with his wife about women in the developing world entitled Half the Sky: Turning Oppression into Opportunity for Women Worldwide. Previously, he was associate managing editor of The Times, responsible for the Sunday Times.
Kristof graduated from Harvard College, Phi Beta Kappa, and then won a Rhodes Scholarship to Oxford, where he studied law and graduated with first class honors. He later studied Arabic in Cairo and Chinese in Taipei. After working in France, he caught the travel bug and began backpacking around Africa and Asia, writing articles to cover his expenses. Kristof has lived on four continents, reported on six, and traveled to 140 countries, plus all 50 states, every Chinese province and every main Japanese island. He's also one of the very few Americans to be at least a two-time visitor to every member of the "Axis of Evil." During his travels, he has had unpleasant experiences with malaria, wars, an Indonesian mob carrying heads on pikes, and an African airplane crash.
After joining The New York Times in 1984, initially covering economics, he served as a correspondent in Los Angeles and as bureau chief in Hong Kong, Beijing, and Tokyo. In 2000, he covered the presidential campaign and in particular Governor Bush, and he is the author of the chapter on Bush in the reference book The Presidents.
In 1990 Kristof and his wife, Sheryl WuDunn, then also a Times journalist, won a Pulitzer Prize for their coverage of China's Tiananmen Square democracy movement. They were the first married couple to win a Pulitzer for journalism.
Haunted by what he has seen in Darfur, Kristof has traveled to the region four times to provide coverage of the genocide that is unfolding there. In 2006, he won his second Pulitzer Prize for Commentary "for his graphic, deeply reported columns that, at personal risk, focused attention on genocide in Darfur and that gave voice to the voiceless in other parts of the world."
Kristof has also won other prizes including the George Polk Award, the Overseas Press Club award, the Michael Kelly award, the Online News Association award, and the American Society of Newspaper Editors award. Kristof and WuDunn are authors of China Wakes: The Struggle for the Soul of a Rising Power and Thunder from the East: Portrait of a Rising Asia.
---
Ambassador Elizabeth Frawley Bagley
Special Representative for Global Partnerships
Global Partnership Initiative, Office of the Secretary of State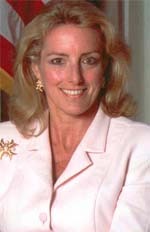 Ambassador Elizabeth Frawley Bagley was sworn in as Special Representative for Global Partnerships in the Office of the Secretary of State on June 18th, 2009. She served as Senior Advisor under a former Secretary of State from 1997 – 2001 where she established and headed the Office of Media Programming Acquisition for the newly independent Balkan states. Ambassador Bagley also served as a Senate liaison for NATO Enlargement. From 1994 to 1997, she served as the U.S. Ambassador to Portugal. Upon her departure from Portugal, she received meritorious awards from the Portuguese Navy and Air Force, as well as the "Grand Cross of Prince Henry the Navigator," the President of Portugal's highest civilian commendation.
Ambassador Elizabeth Frawley Bagley has also received an Honorary Doctor of Laws from Regis College in 2003 and the "Global Democracy Award" from the International Women's Democracy Center in March, 2005, and she was also the recipient of the Ellis Island Medal of Honor in May, 2005.
As an attorney specializing in trade and international law, she was Adjunct Professor of Law at Georgetown University in Washington until January 1993. She has held several other positions in the U.S. Department of State: Congressional Liaison Officer for the Panama Canal Treaties during the Carter Administration (1977 – 1979); Special Assistant to Ambassador Sol Linowitz for the Camp David Accords, (1979- 1980); and Congressional Liaison to the Conference on Security and Cooperation in Europe (1980 – 1981).
Ambassador Frawley Bagley is a 1974 graduate of Regis College in Weston, Massachusetts, where she graduated cum laude with a B.A. degree in French and Spanish. She is a 1987 graduate of the Georgetown University Law School, where she obtained a J.D. Degree in International law. She also attended university and law school in France, Spain, and Austria, where she studied international trade law and public international law.
Ambassador Bagley is a member in good standing of the Massachusetts Bar and District of Columbia Bar.
---
Akhtar Badshah
Senior Director of Global Community Affairs, Microsoft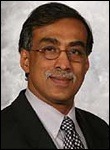 Akhtar Badshah is the senior director of Global Community Affairs at Microsoft Corporation, where he administers the company's global community investment and employee programs. Among his responsibilities, Badshah manages the Microsoft Unlimited Potential Community Technology Skills Program (CTSP), a global initiative designed to help narrow the technology skills gap; aid global work-force development; and create social and economic opportunity by providing technology training through community technology centers. Badshah also oversees programs aimed at helping nonprofit organizations improve their effectiveness through increased technology capacity. This includes Microsoft's signature partnerships with organizations such as NPower, the Boys & Girls Clubs of America, telecentre.org, TechSoup and NetHope. Prior to joining Microsoft, Badshah was the CEO and president of Digital Partners Foundation, a Seattle-area nonprofit organization whose mission is to utilize the digital economy to benefit the poor.
---
Kris Balderston
Managing Director, Global Partnership Initiative; Deputy Special Representative for Global Partnerships in the Office of the Secretary of State
Prior to his role at the United States Department of State, Kris was Senator Hillary Rodham Clinton's first legislative director in January 2001 before serving as her Deputy Chief of Staff from 2002 to 2009. Kris began his career with the National Governors' Association and then ran the Massachusetts State Office for Governor Michael Dukakis from 1987-1991. He became Senior Policy Advisor to Senate Majority Leader George Mitchell at the Senate Democratic Policy Committee from 1991 to 1993. From 1993 to 1995, he served as the Deputy Chief of Staff at the Department of Labor under Secretary of Labor Robert Reich. Kris served in the White House under Bill Clinton from 1995 to 2001, as Special Assistant to the President for Cabinet Affairs and then later as the Deputy Assistant to the President and the Deputy Secretary to the Cabinet. Kris holds his Bachelor of Arts in political science from Le Moyne College and his Master of Arts in government from Georgetown University.
---
John Beale
Director of Strategic Development, VillageReach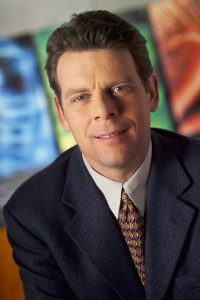 As Director of Strategic Development, John is responsible for finding opportunities for VillageReach's social business development capability to support the organization's health system strengthening field programs. John also oversees VillageReach's marketing and communications strategy. John has worked in business development, marketing, and communications both in the US and abroad. Prior to joining VillageReach, John worked for eight years in the wireless industry, first at the wireless technology company, QUALCOMM, as vice president of marketing for its semiconductor division, and then as head of marketing with a venture capital-backed wireless software company based in the UK.
---
Rick Beckett
President and CEO, Global Partnerships

Rick Beckett is the president and CEO of Global Partnerships, an organization dedicated to expanding opportunity for people living in poverty. Rick came to Global Partnerships in 2006 and has led the organization's strategic expansion, impacting more than 850,000 peopleliving in poverty, through partnerships in seven Latin American countries with more than $50 million dedicated to mission.
Prior to joining Global Partnerships, Rick was managing director of a $112 million private equity fund investing in middle-market companies and early stage ventures. Rick spent 10 years at McKinsey & Company, and with his McKinsey partners co-authored the bestselling book, Real Change Leaders: How You Can Create Growth and High Performance at Your Company. He holds a B.A. with distinction in economics from Stanford University and an M.B.A. as an Arjay Miller Scholar from the Stanford Graduate School of Business. Rick also serves on the board of directors of Direct Relief International.
---
Mark Emmert
President, University of Washington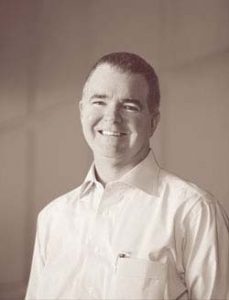 Mark A. Emmert was appointed as the 30th president of the University of Washington and professor with tenure at the Evans School on June 14, 2004. President Emmert's top goal is to further expand the University's stellar national and international standing. With the UW already ranked as the leading public university in terms of research grants and contracts, he hopes to work with faculty and staff to support continued growth of seminal research and to provide students with even greater educational opportunities. Emmert has a long history with the UW, having earned his bachelor's degree in political science here in 1975. He received his PhD from Syracuse University in1983. Prior to joining the Evans School's faculty, Emmert served as Chancellor of Louisiana State University and Professor of Business Administration. Prior to that, he served five years as Chancellor and Professor of Political Science of the University of Connecticut and was Provost and Vice President for Academic Affairs at Montana State University. Earlier, he held faculty positions in the Graduate School of Public Affairs and administrative positions in the president's office of the University of Colorado. Emmert has been an American Council on Education Fellow, a Fulbright Fellow in Germany, and a visiting scholar or lecturer in numerous countries. He is co-chair of the Board of Oceans and Atmosphere of the National Association of State Universities and Land-Grant Colleges (NASULGC).
---
Elson Floyd
President, Washington State University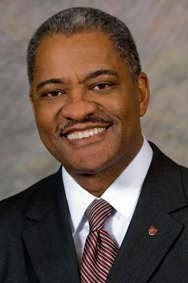 Elson S. Floyd, 53, was named President of the four-campus Washington State University on December 13, 2006. He took office as the 10th president of Washington State's land-grant research university on May 21, 2007.
He leads one of America's most productive research universities. WSU is classified among the nation's 96 leading public and private universities with very high research activity by the Carnegie Foundation for the Advancement of Teaching.
Dr. Floyd brings to WSU an exceptionally wide range of administrative experience, as well as valuable state and national perspectives on higher education issues and policies.
Before coming to WSU, he was president of the four-campus University of Missouri for four years and president of Western Michigan University in Kalamazoo for more than four years. While at Western Michigan University, he also was a tenured faculty member in the Department of Counselor Education and Counseling Psychology and in the Department of Teaching, Learning and Leadership.
Dr. Floyd spent from 1995 to 1998 at the University of North Carolina at Chapel Hill, one of the nation's leading research institutions, where he served as chief administrative and operating officer and the senior official responsible for business and finance; human resources; auxiliary enterprises; student affairs; information technology; university advancement and development; and enrollment management.
For two years he was executive director of the Washington State Higher Education Coordinating Board, the agency responsible for statewide planning, policy analysis and student financial aid programs for Washington's post-secondary education system. From 1990 to 1993, Dr. Floyd served as vice president for student services, vice president for administration, and executive vice president at Eastern Washington University. In the latter capacity, he was the university's chief operating officer.
WSU's president began his career in 1978 at the University of North Carolina at Chapel Hill, where he held deanships in the Division of Student Affairs, the General College and the College of Arts and Sciences. From 1988 to 1990, he was assistant vice president for student services for the UNC system office, where he helped develop and articulate student affairs and academic affairs policy for the 16-campus university system.
A native of Henderson, N.C., Dr. Floyd holds a bachelor of arts degree in political science and speech, a master of education degree in adult education, and a doctor of philosophy degree in higher and adult education, all from the University of North Carolina at Chapel Hill.
Among other honors, Dr. Floyd is the recipient of the 2005 Communicator of the Year Award, given by the Mid-Missouri Chapter of the Public Relations Society of America (PRSA). He also received the 2004 James C. Kirkpatrick Award given by the Northwest Missouri Press Association for public service. Other honors include the 2004 Distinguished Alumnus Award from the University of North Carolina-Chapel Hill and the Distinguished Alumnus Award from Dr. Floyd's former high school, Darlington School, in Georgia.
---
Renee Giovarelli
Director, Global Center for Women's Land Rights , Rural Development Institute

Renée Giovarelli has over 13 years of legal experience in the areas of land tenure and property rights. Her areas of specializations are intra-household and gender issues and customary land law.  Ms. Giovarelli has designed and conducted fieldwork on women and their access and rights to land in the Kyrgyz Republic, Uzbekistan, Tajikistan, Azerbaijan, Bulgaria, Russia, India, China, Uganda, Ghana, Madagascar, Burkina Faso, and Ethiopia. She was the team leader for a year-long study evaluating the impact of WB land projects on women in four key geographic regions (represented by Bolivia, Azerbaijan, Laos, and Ghana).  Renée has designed interventions to ensure that women are included in the governance and implementation of LTPR projects for USAID, MCC, and the World Bank.  Renée is the director for the Global Center for Women's Land Rights at the Rural Development Institute in Seattle.  Ms. Giovarelli has a J.D. from Seattle University, and a masters of law degree (LL.M.) in international sustainable development from the University of Washington.
---
Susan Jeffords
Vice Provost for Academic Affairs, University of Washington, Bothell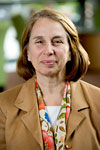 Dr. Susan Jeffords joined the University of Washington Bothell in September of 2007 as Vice Chancellor for Academic Affairs where she serves as the chief academic officer and is responsible for advancing the academic and scholarly life of the campus.  As the Vice Chancellor, Jeffords oversees academic programs, the Teaching and Learning Center, Information Technologies, the Division of Enrollment Management and Admissions, Student Affairs, the Offices of Research Support and Institutional Research.
Jeffords served as a faculty member of the English Department before becoming Chair of the Women Studies Department in 1992.  In 1995, Jeffords was appointed Divisional Dean for the Social Sciences where she oversaw thirteen departments and supported the development of new interdisciplinary research centers and degree programs.
In addition, Jeffords has led delegations abroad in community-university strategic partnerships and was appointed by the UW president as the Chair of the International Task Force in 1995, which resulted in a university-wide report on the UW's international expertise and current activities.
Jeffords has written and taught broadly in the area of American popular culture, with a particular emphasis on Hollywood film, the Vietnam War, and feminism. She is particularly committed to increasing opportunities for more diverse and underrepresented communities to participate actively in higher education, including expanding opportunities for international engagement.
---
Pamela Passman
Corporate Vice President of  Microsoft Global Corporate Affairs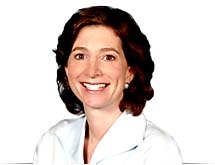 Pamela Passman is Corporate Vice President and Deputy General Counsel for Microsoft's Global Corporate Affairs function. She oversees four main missions: to provide regulatory counsel to business groups and develop corporate positions on public policy issues, such as intellectual property rights, privacy, internet security and safety, international trade, accessibility and telecommunications; to strengthen government and industry relations; to develop partnerships with governments, international organizations, non-profits and industry; and to oversee Microsoft's community and philanthropic investments and outreach. Passman also has leadership responsibilities for Microsoft's cross-company, global corporate citizenship efforts and Microsoft Unlimited Potential, a commitment to bring the benefits of technology to the next five billion people.
From October 1996 through April 2002, Passman served in Tokyo as Associate General Counsel responsible for Microsoft's Law & Corporate Affairs groups in Japan, South Korea, Taiwan and the Peoples' Republic of China, including Hong Kong.
Prior to joining Microsoft, Passman was with Covington & Burling, an international law firm based in Washington, D.C. She also practiced for two years in Japan with Nagashima & Ohno and served as Special Counsel to the Office of Political and Economic Research, Executive Office of the President of Itochu Corporation.
Passman is a member of the Executive Committee of the Board of the Information Technology Industry Council and serves on the Boards of Business for Social Responsibility, the Seattle Art Museum and the National Bureau of Asian Research. Passman is also a member of the Council on Foreign Relations and the Pacific Council on International Policy.
Passman is a graduate of Lafayette College and the University of Virginia School of Law. She was also a recipient of a one year Thomas J. Watson Foundation grant for independent research in Japan. Passman and her husband and two children reside in Bellevue, Wash.
---
Priti Ramamurthy
Director and Chair of the South Asia Center, Jackson School of International Studies, University of Washington, Seattle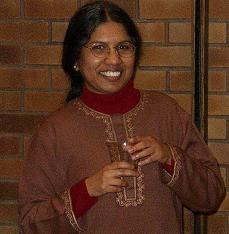 Professor Ramamurthy has been a member of the University of Washington Women Studies faculty since 1997. She received her PhD in Social Science from Syracuse University in 1995. She is the Director and Chair of the South Asia Center, Jackson School of International Studies, and an Executive Board Member of the Simpson Center for the Humanities. Her research interests include feminist critiques of international economic development, agrarian transitions, consumption and commodity cultures, and transnational feminisms.
---
Suzanne Sinegal McGill
President and Co-Founder, Rwanda Girls Initiative

Suzanne McGill is Co-Founder of Rwanda Girls Initiative; a non-profit agency focused on developing schools to educate girls in Rwanda.  Additionally, she serves on the Seattle Children's Hospital Guild Association Board, is Co-Chair for the $30MM St. Thomas School Capital Campaign, is Founder of Mothers of Awareness, Advisor to the Sinegal Family Foundation, past Board Member for the Foundation for Early Learning and devotes significant volunteer hours related to her children's school and activities.  Additional experience includes serving as a therapist at The South Bay Community Center working with individuals, couples and children and working for Costco Wholesale as the liaison with the non-profit Communities in Schools coordinating an inner-city school partnership.  Suzanne holds a Bachelor of Arts degree in Sociology from the University of Washington in Seattle, Washington and a Master of Arts degree in Clinical Psychology from Antioch University in Los Angeles, California.  She lives in Seattle, Washington with her husband and three children.
---
Mike Veitenhans
Senior Vice President of Corporate Engagement, World Vision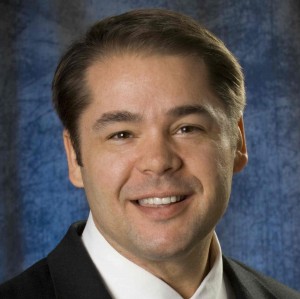 Mike has served World Vision since 1991 in multiple leadership roles and now leads our teams responsible for National work with corporations, US Programs and Gifts-in-Kind. Mike received his BSBA in Management from Western International University, is a graduate of Arizona State University's Nonprofit Management Institute and the American Graduate School of International Management's (Thunderbird) Leadership Program.
---
Margaret Willson
International Director, Bahia Street

Margaret Willson, a widely respected anthropologist, spent many years living in the shantytowns of Salvador, an experience that gave her the knowledge to co-found Bahia Street in 1996 with Rita Conceição. She holds a Ph.D. in anthropology from the London School of Economics and has taught in Britain, Holland, Greece and the United States, as well as in Brazil. She launched Bahia Street study trips in 2001. Dr. Willson published Dance Lest We All Fall Down: A Story of Friendship, Poverty, Power and Peace (Cold Tree Press) in 2007. Her work has been recognized recently in Washington State: she received the Thomas C. Wales Award for Passionate Citizenship in 2007 and the Jefferson Award for Public Service in 2008.  Margaret oversees all of Bahia Street's international operations, as well as Bahia Street's academic programs for non-Brazilians.
---