Welcome to the March 2022 issue of the Global Washington newsletter.
IN THIS ISSUE
Letter from our Executive Director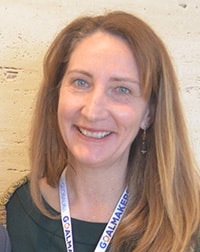 A person's mental health is fundamental to all aspects of their life. When mental health is good, a person can thrive in work and family. When it is not, there are direct health, economic, and societal detriments. Covid, climate change, conflict, racism, economic insecurity, and natural disasters are just a few of the contributors to poor mental health, especially in low- and middle-income countries.  According to the World Health Organization (WHO), 75 percent of people with mental health conditions living in the Global South receive no treatment. According to World Vision, more than 1 in 5 people living in conflict-affected areas have a mental health disorder.
Mental health studies and treatment have historically been underfunded and have not been a priority – in fact, less than 1 percent of health-related global development assistance has ever gone to mental health.
This month's issue campaign highlights how these trends are changing, mainly due to the necessity of including mental health as a priority for many international aid organizations working in affected areas. Their efforts are pushing the need for good mental health into the spotlight. Last year, a coalition of NGO's helped Congress introduce the Mental Health in International Development and Humanitarian Settings Act (or MINDS Act) – the first-ever U.S. legislation that addresses mental health and psychosocial support in foreign assistance.
The stigma associated with mental health disorders often prevents diagnosis and treatment. However, Global Washington member organizations such as PATH, Americares, World Vision, and Pronto are integrating mental health screening and awareness into their established programs. Read more about the progress being made to promote mental health in the feature stories below.
Also, this month we released all of our 2021 Goalmaker Conference session videos. Please share, and we hope you enjoy listening to these amazing speakers as much as we did!
Lastly, we are very excited and honored to welcome to our Board of Directors: Kathryn Compton of World Vision, and Leslie Tsai of the Chandler Foundation.

Kristen Dailey
Executive Director
---
Issue Brief
Recent Crises have Forced a Greater Awareness of the Need for Mental Health Programs
By Joanne Lu
We all feel the stress of the times in which we live in. But for people living in situations of economic insecurity, conflict, natural disasters, food insecurity, political instability, or daily human rights abuses – conditions that take an immense toll on a person and community – mental health often goes unaddressed.
Even before COVID-19 entered the world stage, mental and addictive disorders affected more than 1 billion people globally. But, according to the World Health Organization (WHO), in low- and middle-income countries, 75 percent of people with mental health conditions receive no treatment.
There are many reasons for this, says the global health organization PATH – one being stigma, which discourages people from seeking diagnoses and care. To bypass stigma, PATH is integrating mental health screening and services into already established routine medical visits. For example, in Mozambique, PATH collaborated with the Maternal and Mental Health Departments at the Ministry of Health to develop a protocol within routine postnatal care to screen and care for women with postpartum depression. They've also incorporated mental health care into existing HIV services in Vietnam and Kenya. By integrating mental health questions and conversations into routine visits, PATH says it becomes less about specific mental health issues and more about holistic care.
Low- and middle-income countries often also face a shortage of health-care workers. Even where there are enough health workers, lack of access to mental health care training is often an obstacle, according to PATH. This leads to low detection rates and a low prioritization of mental conditions. That's why Americares not only deploys mental health experts to provide psychological first aid to survivors of disasters and emergencies, but they also train health workers to recognize and refer patients who need mental health support.
With low prioritization of mental health also comes lack of funding to sustainably scale proven interventions and service delivery models. In fact, less than 1 percent of health-related global development assistance has ever gone to mental health, according to several studies.
Last year, World Vision helped Congress introduce the Mental Health in International Development and Humanitarian Settings Act (or MINDS Act). It is the "first-ever U.S. legislation that addresses mental health and psychosocial support in foreign assistance," said Margaret Schuler, World Vision U.S.'s Senior Vice President of International Programs.
The bill aims to codify the position of USAID Coordinator for Mental Health and Psychosocial Support. It will also require the integration of mental health and psychosocial support into U.S. foreign aid as well as USAID and State Department regional bureaus and missions. And the Executive Branch will be required to brief Congress on how implementation of the bill is going, the barriers to mental health and psychosocial support programming, and overall spending on mental health programming in U.S. foreign assistance. All these efforts will help maintain focus on the mental health needs of vulnerable populations, promote best practices, and lay the groundwork for a global mental health strategy.
In addition to advocating for more U.S. support on this issue, World Vision implements a range of mental health and psychosocial support programs in nearly 70 countries. World Vision is particularly concerned about the mental wellbeing of the world's 426 million children who are living in conflict-affected areas as traumatic events can have lasting negative effects on children, even changing their genetic makeup and passing those changes onto the next generation. Hormones released during times of heightened stress can lead to other negative health consequences as well. According to World Vision, more than 1 in 5 people living in conflict-affected areas have a mental health disorder.
Similarly, mental health and psychosocial support is a core program priority for Save the Children. In Ukraine, for example, Save the Children has been working with a local partner, Slavic Heart since 2015 to deliver essential items to families and ensure children are protected and have access to mental health support. Right now, amid the Russian invasion of Ukraine, Save the Children is providing online mental health sessions for children through Slavic Heart.
Over the last two years, the pandemic has also exacerbated global mental health needs due to COVID-related grief, stress, anxiety, depression, and substance abuse. But according to a recent WHO survey, it has also interrupted or halted existing mental health care services in 93 percent of countries around the world. Health care workers and community health workers have been hit especially hard with depression, anxiety, insomnia, distress, and burnout, which in turn affects the quality of care they provide.
To help clinical educators who are training nurses and midwives become more conscientious teachers and clinical providers, PRONTO International built a virtual superhero comic that teaches clinical educators how to practice empathy, conduct self-checks for stress, and use other self-wellness tools that can be used throughout a busy day. This idea that checking in on one's own mental health is a critical part of providing quality care is a "significant leap in global health," says PRONTO. "More than just clinical skills are required for care to be respectful and high quality."
Severe gaps continue to exist in mental health care, particularly in the communities that need it most. But organizations like these are working hard to help health-care providers and policymakers see how caring for mental health is a crucial part of caring for the whole person. Physical health problems can harm mental health, and vice-versa. Similarly, unaddressed mental health conditions can hold back progress on other SDGs, just as lack of progress on issues like poverty, hunger, and gender equality can cause mental distress.
Especially amid protracted conflicts, climate disasters and the many lingering impacts of COVID-19, mental health support couldn't come sooner for most of the world.
The following GlobalWA members are providing mental health services and programs in low- and middle-income countries.
Americares: Mental health is an important focus for Americares global health work, in our ongoing programs and responses to disasters and emergencies. Americares long-term goal is that everyone affected by poverty or disaster has equitable access to quality mental health services and programs. As part of our Emergency Programs, Americares deploys mental health experts to provide psychological first aid and other immediate support for survivors as well as help build local capacity for mental health services. To strengthen local health systems, Americares provides our health partners with training so health workers can recognize and refer patients who need mental health support. This includes programs to decrease stigma and discrimination, particularly in countries with the largest treatment gaps. Americares also provides behavioral medication to partners through our Medicine Security program. Many of Americares projects and programs incorporate mental health and psychosocial care – from programs focused on reproductive health to those that address chronic disease and disaster preparedness. In this way, Americares achieves its mission to save lives and improve health for people affected by poverty and disaster, so they reach their full potential. 
Amplio: Strengthening Mental Health Education in Ghana's Rural Districts: After the Mental Health Act 846 passed in 2012, Ghana Health Service (GHS) shifted its mental health programming from facility-based to a more community-based approach. GHS set up new structures, with regional, district, and facility-level mental health coordinators. But in the Upper West Region's rural districts, the coordinators lack access to reliable training and support.
Too often, mental health education is left to community health workers who have no formal mental health training. Although GHS established self-help groups, only about 30 groups are active in the region, which has a population of over 900,000 people.
Amplio is working with GHS and UNICEF to improve access to mental health education as part of an ongoing public health initiative. Community health nurses and volunteers use Amplio Talking Book to share consistent health messages. Mental health topics include awareness, prevention, and treatment of maternal depression, domestic violence, and drug and substance abuse.
People can use the Talking Book to record questions and experiences that they might not share in a group setting. Talking Book user feedback is anonymous — unless someone chooses to identify themself. However, the data for each device is linked to a specific group or community, allowing us to address local issues and concerns.
Days for Girls: At Days for Girls, we work to eliminate the stigma and limitations associated with menstruation so that women and girls have improved health, education, and livelihoods. Lack of supportive menstrual health impacts a range of SDG outcomes including Goals 4, 5, 6, 8, 12, and 3 – including stigmatization and isolation that contributes to anxiety, depression, and in some cases even suicide. DfG recognizes the connection between dignified, supportive menstrual health environments and mental wellbeing. Our programs work to cultivate those safe spaces at the level of individual menstruators, families, and communities. At the grassroots level, DfG Social Entrepreneurs are also advocates and certified educators, leading conversations within their communities to break down stigma. At the international level, our Advocacy Program has worked to demonstrate the linkages between menstrual health and mental wellbeing, including our event for Self-Care Trailblazer Group's 2021 Learning and Discovery series, The Role of Supportive Self-Care Environments in Advancing Menstrual Equity.
Fred Hutchinson Cancer Research Center: At Fred Hutchinson Cancer Research Center, interdisciplinary teams of scientists seek new and innovative ways to prevent, diagnose and treat cancer, HIV/AIDS and other life-threatening diseases.
Financial hardship after cancer diagnosis is unfortunately a common occurrence for people with cancer and their families. Financial hardship can be material, such as going into debt to pay for healthcare or having bills go to collections because of reduced employment during treatment. Financial hardship can also be psychological and emotional in the form of worry and anxiety about paying for healthcare and basic needs like housing and food.
Research from Dr. Salene Jones at Fred Hutch and others has shown that financial hardship leads to worse mental health and quality of life after cancer diagnosis. Dr. Jones is currently leading a study that will develop new tools to screen for financial hardship associated with worse mental health in people with breast cancer. These tools will include assessments for both material and psychological financial hardship and will help clinics address economic burden that leads to poor mental health outcomes such as depression and anxiety. This study will also examine potential employment policies that could reduce financial hardship after cancer diagnosis.
PATH: With programs in over 70 countries, PATH has witnessed the unmet mental health needs in the communities where we work. We also know that reduced access to mental health care services impacts health-seeking behavior or adherence to care regimens for other health conditions (e.g., diabetes, tuberculosis, HIV), leading to poorer health outcomes. As such, PATH has prioritized integrating elements of mental health care into existing programs at the primary health care (PHC) level.
Project examples include:
HIV services (Vietnam): We incorporated mental health care into existing HIV services.  In partnership with peer outreach workers and trained service providers, individuals are screened for depression, anxiety, addiction, and suicide risk and provided individualized care plans.
Services for youth (India): We are co-creating an appropriate, accessible, and safe digital approach to support youth mental health care in partnership with young people.
Postpartum depression/maternal health (Mozambique): We developed a novel protocol for the screening and management of women with postpartum depression within routine postnatal care alongside the Maternal and Mental Health Departments at the Ministry of Health.
Through these projects, as well as others underway, PATH sees the value of integrating mental health care services in the PHC setting and aims to expand this important work as a way to close the treatment gap for mental health disorders.
PRONTO International: We have built a virtual superhero comic with modules that help clinical educators (who are training nurses and midwives) to practice empathy, self-checks for stress and other self wellness tools that we believe will help them be more conscientious teachers and clinical providers.  This targets the mental health of the clinical provider with simple tools that can be used throughout a busy day. This particular project is extremely innovative due to the virtual self-paced aspect, using a dynamic super hero comic to provide learning modules, and the focus on making it not only ok, but critical to check oneself and one's mental space as part of providing quality care.  This thinking represents a significant leap in global health – the emphasis that more than just clinical skills are required for care to be respectful and high quality. (PRONTO is the intervention with support from UCSF, University of Utah, and funding from BMGF)
Save the Children: Mental Health and Psychosocial Support (MHPSS) is a core technical programming priority for Save the Children. Within our Health, Education, and Child Protection work, MHPSS ensures that the mental health and psychosocial well-being of children and families is supported through multiple spaces including clinic, school, or center-based services, as well as through community and home support mechanisms.
One of Save the Children's signature programs for providing structured psychosocial support to children, youth, parents, and caregivers is HEART (Healing and Education through the Arts), which is currently celebrating its 10 year anniversary. HEART uses expressive arts activities (art making and group discussion) to help children and adults to understand and express feelings, ideas, and experiences in an emotionally supportive environment. It supports stress processing and recovery and helps children and adults to develop skills to support themselves and each other in times of stress. To date, HEART has supported more than 1 million children in 30 countries around the world. To learn more, visit our website.
World Vision: World Vision implements a range of Mental Health and Psychosocial Support (MHPSS) programmes in all parts of the world, during emergency responses and also in development contexts. One of World Vision's earliest programs in MHPSS was to develop a tool for measuring depression within the post-conflict Rwanda context. Using this tool, a series of Interpersonal Psychotherapy for Groups (IPTG) programmes were developed and later implemented in Uganda, particularly amongst people impacted by HIV/AIDS, with impressive results for sustained symptom reduction. As part of World Vision's global strategy Our Promise we focus on a community-based MHPSS approach that:
Ensures emergency responses are safe, dignified, participatory, community-owned and socially and culturally acceptable
Maintains the protection and well-being of people in distress by strengthening community and family support
Ensures that people distressed by mental health and psychosocial problems have access to appropriate care
Ensures that people suffering from moderate or severe mental disorders have access to essential mental health services and to social care
Ensure MHPSS activities are integrated into wider systems to advance the reach and sustainability of interventions and reduce stigma of stand-alone interventions, and
Strives to be integrated whilst building on existing capacities and upholding cultural norms.
---
Organization Profile
Organizational Profile: PATH – Exemplifying Integrated Care and Prevention
By Joanne Lu
From its inception, PATH has always aimed to be a different kind of global health organization.
Founded in 1977 by three researchers, PATH works to advance health equity, not only through innovation but also collaboration with local and global experts from various industries. PATH and its partners, together with local governments, have developed sustainable solutions for nearly five decades.
Their work started with reproductive health, but quickly expanded to include a vast swath of other health areas – including malaria, non-communicable diseases, HIV/AIDS, Ebola, cancer, primary health care and more – now in 70 countries. In the last few years, they've added mental health to their roster as well.
Mental health was a natural addition for an organization focused on equity. According to published studies, mental and addictive disorders affect more than 1 billion people globally, yet 70 percent of those who need mental health care lack access. Molly Guy, a senior program officer in PATH's Noncommunicable Diseases group, says that lack of access exists for many reasons, including stigma, trained mental health-care worker shortages, lack of access to training, lack of screening services, and low prioritization. And, through PATH's work in various communities, Guy says they've seen how a person's mental health can strongly affect their ability to stay on treatment regimens or seek care for other health issues.
Despite these needs, mental health care is severely underfunded at the global and local levels. According to WHO, global funding for mental health has never exceeded more than 1 percent of all development assistance for health and governments, on average, spend only 2 percent of their health budgets on mental health.
Given their footprint in so many communities around the world, their strength in integration and increasing access to non-communicable disease services, PATH is well-positioned to fill some of those gaps and to improve primary care for the whole person.
"We really saw an opportunity to integrate mental health care into the work we were already doing," says Guy.
Planning began in 2018, and by 2019 PATH had begun to incorporate mental health screenings and counseling into their HIV program in Vietnam and government maternal and child health services in Mozambique. In Vietnam for example, PATH partners with trusted peer outreach workers to begin conversations around mental health and refer clients to community-led and -based clinics for further evaluation. These outreach workers then link people to primary health care clinics for further screening for mental health conditions. There, a care or treatment plan is put together, with providers offering services and counseling to clients per the treatment plan at these clinics and referrals made for additional psychiatric care, if needed.
In Mozambique, PATH worked with the Ministry of Health to incorporate maternal mental health interventions into routine postnatal consultations. Nurses were mentored by mental health providers to provide initial mental health screening, basic counselling, and to refer women who needed further support. This work is now informing the design of PATH's maternal mental health interventions as a part of post-conflict response in Ethiopia.  In Kenya, PATH is involved in in the "Determined, Resilient, Empowered, AIDS-free, Mentored, and Safe" (DREAMS) public-private partnership, which is designed to reduce the rate of HIV among adolescent girls and young women. The partnership created "safe spaces" that provided these girls with opportunities to access needed HIV prevention supplies, while creating spaces to play and interact with peers while ensuring protection through COVID-19 prevention protocols.
And despite the stigma around mental health conditions, these programs and services have been well-received.
"When you incorporate these sorts of opportunities for conversations, screening, and care into routine visits where [the patients] are already there, then it becomes less about a specific mental health visit. It just becomes part of their holistic care," says Guy.
In Vietnam, Mozambique, and Kenya, PATH has integrated mental health care into existing health services.  But in India, they're taking a different approach. Because up to 75% of all mental health disorders have their origins in adolescence and young adulthood, their program, Stakeholder-led Advancement of Mental Health of Young People (SAMYP), launched together with Fondation Botnar, is focused on developing mental health interventions for young people in India.   They are collaborating with Indian youth to create context-appropriate digital mental health interventions for youth.
Especially as the COVID-19 pandemic has exacerbated mental health needs in the communities where PATH works and among health-care workers, PATH is eager to expand their mental health work.
"We see the impact that our current integrated programs have had, and we're excited about the opportunity to grow this area," says Guy.
Increasing their mental health footprint fits right into PATH's new primary health care strategy, which aims to take a holistic approach to a communities' health. That includes increasing the access that PATH's government partners have to health data and financing. And, as always, they're going to make sure that all of their services are designed by and for the communities in which they work.
This integrated care and prevention approach is critical as PATH continues to find new ways to help local experts build resilient health systems and respond to emerging health threats. For PATH, their work is always evolving – which should be no surprise. After all, their manifesto begins with: "A path is a way forward."
---
Goalmaker
Goalmaker: Professor Dr. Pamela Collins
By Tyler Lepard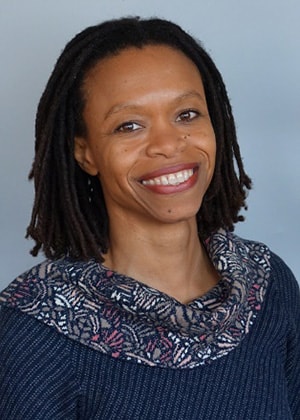 "If you want to reduce maternal mortality, you've got to think about perinatal depression. If you want to increase child survival, you've got to think about maternal mental health. If you want to make sure people with HIV have undetectable levels of virus in their blood, you've got to support their mental health. These things can't be separated. Our health cannot be dichotomized into mental and physical health," reflected Dr. Collins.
"When you look at SDGs and issues they address, many have a relationship to mental health. We know that quality education at an early age leads to better mental health outcomes. We know that violence and conflict, gender equality and racial equality, and elimination of discrimination – all of which are mentioned in the SDGs – affect mental health outcomes. I am delighted that SDG 3 explicitly mentions the need to promote mental health and wellbeing, that it explicitly mentions reducing mortality from noncommunicable diseases, including mental disorders."
Professor Dr. Collins, a trained psychiatrist and public health researcher, has always had a passion for mental health and a real interest in culture and cultural context. She takes a holistic view about mental health and its connection to everything.
Early in her career she thought it would be fascinating to understand how people think about their mental health from different cultural perspectives. Dr. Collins was interested in a broader worldview, beyond the psychological theories generated in the U.S. and European context, which were part of traditional clinical training. Her first experience in global mental health began when she was invited to work with a colleague in the Argentine Patagonia and learn about how the program there was managing the mental health of people in their community. The team focused on social inclusion and reducing isolation of people with severe mental illnesses in powerful but simple ways. They located their program in the middle of town, where people could sit with others in a café in the town's center. They used their community's resources – its vibrant arts community – and invited artists and dancers to participate in the program. When Dr. Collins and her colleagues visited, in addition to visiting medical health professionals, they talked to people in the schools, courts, and broader community. She learned a more holistic view of mental health by recognizing who in the community needs to be involved in caring for people with mental health problems, and why social inclusion is important for mental health.
One of the themes throughout Dr. Collins's career has been understanding how our relationships to our immediate social environment and larger social environment affect our mental health and wellbeing as well as our risk for health problems more generally. She began her research career with a focus on social stigma and discrimination, which is important to people living with a mental health condition and for people at risk for or people living with HIV. In these early studies she interviewed women of color in New York City with serious mental health conditions, i.e. women with multiple identities that other people are likely to discriminate against, like gender, race, ethnicity, immigrant status, or having a psychiatric diagnosis. They discussed how women managed their mental health and their relationships, as well as how disclosing a mental illness affected their relationship with a partner. Through these interviews, her team learned that distinct kinds of discrimination or experiences of stigma were linked to specific risks for HIV.
"Questions about social stigma and discrimination have to move beyond how individuals manage these experiences to how societies and institutions perpetuate the behaviors, policies, and actions that curtail people's rights, limit their life chances, harm their health and increase their mortality. Institutional racism is a great example of this—policies and practices that disadvantage people from stigmatized racial groups. These are contextual drivers of mental health."
In her quest to understand social context and health, understanding how inequities affect health care access, delivery and outcomes has been a central theme. Before coming to Seattle, Dr. Collins was the Director of the Office for Research on Disparities and Global Mental Health and the Office of Rural Mental Health Research at the National Institute of Mental Health (NMIH). She worked with colleagues to develop initiatives to reduce mental health disparities within the United States, and she launched a set of initiatives to address the scarcity of mental health care services in Latin America, Africa, and Asia. By gaining an understanding of what different stakeholders needed to access to mental health in their countries, she and her colleagues worked to expand the evidence showing whether different kinds of community and healthcare workers could effectively deliver mental health interventions.  In other words, if there's not a psychiatrist or psychologist available, who can be trained to deliver quality, culturally-congruent care? It's called task sharing. That's one achievement that Dr. Collins is proud of.
Something that motivates Dr. Collins especially right now, is the frustration that there are so many people that actually want and need access to mental health care and yet aren't able to get it. A lot of her work is about understanding what the barriers are to getting people what they need and how to ensure that people can get culturally congruent, quality care.
These days, Dr. Collins leads two centers at the University of Washington (UW). One is the International Training and Education Center for Health (I-TECH) and the other is UW's Global Mental Health Center. I-TECH is a global network that works with local partners to develop skilled health care workers and strong national health systems in resource-limited countries. I-TECH promotes local ownership to sustain effective health systems. One of the things they help with is providing prevention, care, and treatment for HIV. In that context, several of their sites support the mental health of people living with HIV. Like many organizations, I-TECH had to pivot during the pandemic and figure out how to use telehealth, digital training and other creative ways to safely support the people they work with. "Our team used innovative approached they had developed and tested before the pandemic—like 2-way texting as a way for patients to communicate with a health center. Or we used our skills in health information systems to develop new COVID-19 testing resources. As a network, Zoom meetings actually provided a way to stay connected more than prior to the epidemic."
UW's Consortium for Global Mental Health develops, tests, and builds the capacity to deliver contextually-appropriate and sustainable models for mental health intervention with local and global partners. Last year, Dr. Collins and her team were getting ready to go to Kenya for a training of community health volunteers to manage trauma for young people. They couldn't do the visit, but they were able to stay informed on how the pandemic was unfolding there and the changing needs of young people during the pandemic. The Kenyan partners identified a low-bandwidth platform to do the training, and they successfully trained the community health volunteers to deliver psychosocial support to adolescents via cell phone. "That taught us there are ways to use low tech that can be equally important as high-tech solutions. It also made us wonder whether adolescents might feel safer and less intimidated meeting by phone. We need to better understand how to respond to the needs of youth, particularly in the midst of adversity, like the pandemic. We need to have a variety of options for them to engage in support."
Most of us have experienced some degree of isolation because of this pandemic and can appreciate how important connection and community are for mental health. As we emerge from the pandemic, Dr. Collins shared her holistic vision for improving mental health.
"Beyond health systems and services that give people access to care, I have a vision for communities that create a powerful experience of belonging. What does it take to do this on a large scale? I feel motivated, lately, by our collective need for connection and what it means to foster communities that generate connectedness and emotional wellbeing."
---
Member Events
March 26, 5:30 pm PST:  Maximize Life Gala (In-Person)
March 30, 10:00 am PST: Mini Virtual Conference: No Nonprofit Left Behind 
March 31, 7:00 am PST: Amplify Your Impact with Amplio Talking Books
April 8 – April 10: Opportunity International: 50th Anniversary Summit
May 18- May 20: Washington State Nonprofit Conference
---
Career Center
Global Competition and Program Manager, University of Washington – Michael G. Foster School of Business
Assistant, Global Operations & Development, VillageReach
---
Check out the GlobalWA Job Board for the latest openings.