Welcome to the June 2021 issue of the Global Washington newsletter.
IN THIS ISSUE
Letter from our Executive Director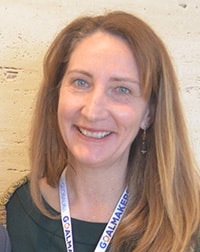 When people think about NGOs working in low and middle income countries, most people think of issues such as food security, healthcare, or emergency relief. However, several NGOs also provide essential support to build societal cohesion, safeguard human rights, and bolster the rule of law. The elements of a healthy and thriving civil society are fundamental to achieving each of the 17 Sustainable Development Goals (SDGs) and are directly foundational to SDG 16 Peace, Justice, and Strong Institutions.
Global Washington members such as the World Justice Project and the Chandler Foundation work to strengthen civil societies around the world and are featured in the articles below. This month, we also pay tribute to Rose Berg who was an icon in the global development community and tragically passed away in May. She will be deeply missed. We honor her and others who advocate for social justice around the world in our focus of SDG 16. Read more in the articles below and join us on June 24 for an event on this topic with Patners Asia, Tostan, and OutRight Action International.
I am also thrilled to welcome Joel Meyers as GlobalWA's Director of Communications. Many of you already know Joel because he has been a GlobalWA member, attended almost every Global Washington annual conference, is a Global Leadership Forum (GLF) alumni, a Sahar Education board member, and promotes Tech4Good in many aspects of his life. If you are a GlobalWA member, you'll be hearing from Joel often as he works to promote your organization. Welcome to the team Joel!
Sincerely,

Kristen Dailey
Executive Director
---
Issue Brief
Creating Healthy Societies Requires Diligence, Grassroots Commitment, and Upholding Human Rights
By Joanne Lu
The constant work of building peaceful, inclusive societies is one of the most challenging aims for civil society organizations. It's often thankless work in increasingly challenging environments. Even before the pandemic, many experts described widespread "democratic backsliding" around the world – in Africa, Latin America, Asia, Europe and North America. On some continents like Africa, there are now fewer democracies than 20 years ago, now replaced by autocratic regimes. Other powers, like Russia and China, are actively working to undermine democracy, while leaders in some well-established democracies, like former U.S. President Trump and India's President Modi, have adopted authoritarian-like rhetoric. Since the pandemic, some governments have used the pandemic to drastically expand their powers.
Policymakers often prefer to adopt approaches that are more visible and appear to initiate change faster – such as supporting foreign leaders that align with democratic values and pouring billions of dollars into short-term interventions. Of course, national leadership plays an important role in good governance and peaceful societies, but local community groups, activists and individuals are often the ones moving the needle day-by-day toward Sustainable Development Goal 16: "Promote peaceful and inclusive societies for sustainable development, provide access to justice for all, and build effective, accountable, and inclusive institutions at all levels."
Local groups not only understand the present and historical context in which they live, but they also know what their communities need most urgently, are trusted by community members, and are the first to respond to events. However, these civil society groups often lack funding, capacity, political support, and recognition.
That's why Partners Asia focuses all of their work on supporting local leaders who serve the needs of "invisible populations" along the Thailand-Myanmar border, including refugees, migrants, ethnic minorities, and LGBTQI individuals. Through grants and leadership support, they are investing in grassroots civil society that promotes migrant and ethnic minority education, gender equality, community development, women's financial inclusion, leadership, and cross-border cooperation. For example, they trained one local partner, Fortune, on research techniques for their mobile phone app. Fortune's app helps refugees and migrant workers in rural Thailand navigate the path to citizenship so that they can have access to health care, education, justice, worker's rights, and freedom of movement – basic human rights.
Similarly, Pangea Giving also supports community grassroots organizations in Myanmar and five other countries around the world through grants and long-term partnerships. Because Myanmar experienced a military coup in February, Pangea Giving no longer publishes details about their partners there in an effort to protect them. However, their work and partnerships continue, and they've also begun hosting webinars with other NGOs to discuss ways to support civil society, community groups, and democracy movements in the country.
Civil society also plays a critical role in providing sustained support to communities that are experiencing protracted violence and humanitarian crises. Yemen is the gravest example of this – a country that has been named the world's worst humanitarian crisis and suffered the largest cholera outbreak in modern history since a political conflict broke out in 2014. When news cycles move past these crises and political will wanes, groups like the Yemen Relief and Reconstruction Foundation (YRRF) are still there, advocating for support. Specifically, YRRF works to increase the awareness of U.S. policymakers and the public about Yemen's humanitarian crisis, it supports relief and reconstruction efforts through fundraising, advocacy, and material support, and it facilitates campaigns to bring an inclusive and just peace to Yemen.
But, as mentioned before, the space for civil society is shrinking. Venezuela is just one example of a country in which civil society is increasingly being repressed. On March 30, the Venezuelan Ministry of Interior and Justice published a new mandate that requires all NGOs and nonprofit organizations to disclose sensitive information about their activities, including the identities of individuals and communities that they serve. According to a statement signed by 85 organizations, including Women's Link Worldwide, this measure is "the latest in a string of actions intended to restrict and intimidate civil society organizations, especially those that receive support from international donors."
Women's Link Worldwide advances the human rights of women and girls through advocacy, litigation, and the development of new legal theories and strategies, particularly ones that highlight women's rights violations that are undocumented or neglected. For example, in 2019, Women's Link Worldwide won a groundbreaking case in which the Supreme Court of Colombia ruled that "Venezuelan migrant girls and women, due to their vulnerable status, cannot be denied healthcare." By representing a teenage girl, who had migrated from Venezuela, became a victim of sexual assault, and was denied access to desperately-needed medical services, Women's Link Worldwide paved the way for more migrant women and girls to get the sexual and reproductive health services they need. Additionally, they helped to build up key infrastructure for democracy, like a more robust and inclusive legal institution and access to health care.
Unfortunately, a country's journey of democracy usually isn't straightforward. Ethiopia's democracy, for example, is at a crossroads as the pandemic-delayed elections are scheduled for June. Since last November, Ethiopia's government – led by a Nobel Prize-winning prime minister who promised massive democratic reforms – has been embroiled in conflict with forces loyal to the former ruling party, composed of members of an ethnic minority group, the Tigrayans. There have been reports of major human rights abuses and civilian massacres by both sides, as well as attacks on independent media and arbitrary arrests by the government.
Now, the world is waiting to see whether a free and fair election will actually occur on June 5.
Among those watching is the World Justice Project (WJP), an independent, multidisciplinary organization working to advance the rule of law around the world. Through survey research and engagement activities, the World Justice Project updates an annual index that ranks 128 countries according to how the rule of law is experienced and perceived. Such indices can be an important tool for mapping progress or decline and advocating for change. "Effective rule of law reduces corruption, combats poverty and disease, and protects people from injustices large and small," WJP says. "It is the foundation for communities of justice, opportunity, and peace—underpinning development, accountable government, and respect for fundamental rights."
Reinvigorating the push for global democracy is a centerpiece of President Biden's foreign policy. So much so, he promised to host a global "Summit for Democracy" during his first year in office to renew countries' commitments to fight corruption, defend against authoritarianism, and advance human rights. Although COVID-19 might force Biden to postpone his widely anticipated Summit into 2022, there seems to be a renewed determination to push back, because as civil society groups know all too well, persistence is the only path toward peace, justice, and inclusive societies.
The following Global Washington members are helping build peaceful, inclusive societies.
Chandler Foundation
The Chandler Foundation's mission is to promote good government, fair marketplaces, and flourishing communities through investments and partnerships.  The foundation invests in social purpose organizations that are working with government, civil society, and the private sector in the areas of: Transparency, Accountability and Anti-Corruption; Evidence-Informed Policy Making; Business Enabling Environment, Land Governance, and Digital Identification—all towards improving opportunity for all.
Covenant House International
Covenant House International is the largest charity in the Americas serving and advocating for youth facing homelessness and trafficking. The organization builds a bridge to hope for these young people through a continuum of care that includes shelter, education, job training, medical care, substance-use treatment, parenting support, and legal aid in 31 cities and 6 countries: Guatemala, Honduras, Mexico, Nicaragua, Canada, and the United States. Covenant House sites in Latin America have provided training for thousands of agents of each country's national police forces as well as lawyers, judges, and civil society organizations on understanding, identifying, and preventing human trafficking and on defending human rights for youth. In Guatemala, the organization played a key role in creating a special prosecutor's office on trafficking within the national government (Fiscalia contra la Trata de Personas) and in securing passage of a national migratory code with a human rights lens rather than a solely security lens. In Honduras, Covenant House's Child Rights Observatory documents the violence and trafficking committed against youth in Honduras. Their reports are published and circulated widely to international governments and organizations, and their staff present regular testimony to the UN Committee on the Rights of the Child in Geneva.
Landesa
Landesa champions and works to secure land rights for millions of rural women and men experiencing poverty, to promote social justice and provide opportunity. Gender-equal and socially inclusive land rights are a foundation for expanding economic opportunity, creating social and economic empowerment and growing prosperity for women, men, and communities. And more prosperous communities lead to more peaceful societies.
Landesa is working alongside the Government of Liberia and civil society to implement the landmark 2018 Land Rights Act, which strengthened land rights for historically marginalized groups, including women, youth, and rural communities. The Land Rights for Sustainable Development project partners with Liberian CSOs Development Education Network – Liberia (DEN-L) and Foundations for Community Initiatives (FCI) on programming to build awareness of the new law, improve community engagement and inclusive leadership in land governance, and strengthen alternative dispute resolution practices to peacefully address disputes over land. The project also includes robust training and capacity building resources for DEN-L and FCI to carry out their vital missions to improve lives and livelihoods for Liberians. In Liberia and elsewhere, access to justice, dispute resolution and rule of law are foundational to Landesa's global land rights work. Learn more about Landesa's work in Liberia.
Northwest Immigrant Rights Project
Northwest Immigrant Rights Project has been defending and advancing the rights of immigrants in Washington State since 1984. As the largest legal-services organization serving low-income immigrants and refugees in the Pacific Northwest, NWIRP believes that all people deserve access to justice, protection from violence, and the opportunity to stay together with family, no matter where they were born or how much money they have. Each year, NWIRP serves over 10,000 community members through direct legal representation, community education, and systemic advocacy throughout their four offices in Seattle, Granger, Tacoma, and Wenatchee.
OutRight Action International
OutRight Action International is the leading US-based non-profit fighting for human rights for LGBTIQ people globally, especially in places where they face extreme violence, discrimination, and persecution. OutRight conducts groundbreaking research  supports grassroots activists on the frontlines, and holds governments accountable at the United Nations and beyond. In the past year, OutRight has distributed more than $1M to grassroots LGBTIQ organizations in 65 countries through its Global LGBTIQ COVID-19 Emergency Fund.
Oxfam America
Oxfam America views protecting civic space as a critical component of all of their work across programmatic and advocacy areas. They define "civic space" as the oxygen for citizen's voices—it is the set of formal and informal conditions that determine whether and how citizens are able to speak out and act based on their global universal rights. When present, civic space forms the background for civic activity and exercise of fundamental rights to free expression, assembly, and association. However, when the supply becomes constricted, the absence of civic space becomes an existential threat to free and open societies where citizens can exercise power over decisions that affect their lives. The ability of people to organize and speak out without fear is critical to shifting the balance of power that reinforces inequality and injustice. Oxfam works to influence attitudes towards the role and value of civil society and civic space in all our work, contribute to civil society partners' resilience and effectiveness, build political support for positive legal frameworks or reforms in national and global multilateral spaces, advocate for protections of advocates under threat, and cultivate champions and more prominence for civic space in discourses from regional and global institutions and actors.
Pangea Giving
Pangea Giving is a robust community of members and supporters who invest their financial and human resources and are passionate about helping others in developing countries. The contributions of individuals are pooled to collectively make a significant impact through our member engagement and grantmaking program. Pangea invests internationally in social change and dynamic leadership in grassroots organizations. They stand in solidarity with ethnic minorities and indigenous communities in the face of marginalization in their own countries.
Partners Asia
For over 20 years, Partners Asia has taken a trust-based approach in their relationships in and along the Myanmar/Burma border. They invest in community-led solutions supporting invisible populations, support coalitions & communities of practice for investing in local leaders, and advocate for a shift in philanthropic practices towards equitable partnerships.
Partner Asia's current work in Myanmar illustrates how they work:  they strongly believe that the best way to support Myanmar's fight for democracy and justice is to continue to connect, resource, and support local organizations and their leaders as they respond to the ever-changing situation to meet both immediate needs and longer-term strategic aspirations. It is vital that partners know that they are not alone, despite the threats around them, and that they have access to the kinds of flexible funding that enables them to serve their communities in protecting basic rights and assisting the most vulnerable to stay safe. As a result, they feel more secure in otherwise tenuous circumstances, and to remain strategic, resilient players in the bigger picture: building a better, freer future for the peoples they serve. And when it comes to those who invest in Partner Asia's work, their donors see themselves as allies in shifting power and deconstructing systems that perpetuate injustice and marginalization.
PeaceTrees Vietnam
PeaceTrees Vietnam is a humanitarian demining organization dedicated to peacebuilding and addressing the legacy of war in Vietnam. Since normalization between the US and Vietnam in 1995, PeaceTrees has removed more than 110,000 items of unexploded remnants of war and cleared over 3,000 acres of land. Working alongside communities in central Vietnam, PeaceTrees returns safely cleared land to productive use by investing in education, accident assistance, community building, and agriculture. Importantly, PeaceTrees also invests in citizen diplomacy travel, bringing delegations of travelers from the US to Vietnam to build friendships, plant trees, and celebrate together in the spirit of peace and reconciliation.
Tostan
Tostan empowers communities to develop and achieve their vision for the future and inspires large-scale movements leading to dignity for all. Tostan's human-rights based Community Empowerment Program (CEP), a three-year, holistic education model has already engaged more than 5 million people in eight African countries. Tostan's Peace and Security Project, which is part of the CEP, first strengthens peace-building at the community level by reinforcing vital conflict prevention and management skills. Participants learn improved communication and problem-solving skills and also work to peacefully resolve community and familial conflicts by identifying the root of the problem and engaging in deep listening, and creating an action plan together. Involving religious and traditional leaders is also part of the process and is leading to unprecedented results.
Community partners also learn and apply strategies for fostering peace and human security across their social networks, which often cross national borders. Tostan connects grassroots communities and their larger social networks with regional and international institutions. This increased collaboration helps regions and nations work together to identify barriers to the peace and security of their area and create solutions for addressing those barriers.
Women's Link Worldwide
Women's Link uses the power of the law to promote the human rights of women and girls, especially those facing multiple forms of inequality (poverty, race, sexual identity, migrant status and more), in contexts throughout East Africa, Latin America and Europe. We take on legal actions with the potential to address systemic rights violations and that can lead to the elimination of barriers that women and girls face in accessing their rights – particularly access to justice, sexual and reproductive rights and the right to live free from gender-based violence. We design tailored legal strategies that we execute in coordination with national civil society groups. These partnerships support and deepen the impact of our legal efforts and strengthen in-country capacity to implement resulting standards or decisions. The legal actions we undertake serve as platforms to complement and bolster the work civil society is doing to push public debate, build movement and achieve policy wins, as well as contribute to creating sustained changes in the legal, political and social environments required to uphold women's human rights.
Vista Hermosa Foundation
The Vista Hermosa Foundation seeks to resource organizations in the United States, Mexico, East Africa, and India to build healthy, flourishing communities. They work in places where history and experience have taught people either to act individually and look out for one's own survival, or that they have nothing to offer. These lessons tear at the social fabric, leaving civil society weak and ineffectual. Their partners heal the roots of human connection – to self, others, God, and creation – to build a strong foundation for a civil society that works for every member of the community.
In Haiti, years of environmental and humanitarian exploitation, and the urban concentration of power means that farmers and rural communities struggle for resources and perceived as backwards and unvalued in society. Partenariat pour le Développement Local (PDL) brings men and women farmers together to heal their relationships through sustainable agriculture, elevating the important role and responsibility of farmers, and farmer-to-farmer education and support. As a result, PDL's farmers have been able to attend regional development meetings and advocate for their vision for their communities. PDL's founder Cantave Jean-Baptiste declared this might be the first time development officials ever heard farmers' voices!
All Vista Hermosa Foundation partners work to empower local leaders and build up communities to see that they have inherent value and worth, and that they are capable of flourishing if they work together. At Vista Hermosa, they believe that only when each person sees their role and value in the Dream of God can we build peaceful and inclusive societies.
World Justice Project
The World Justice Project is an independent, multidisciplinary organization working to advance the rule of law around the world. Effective rule of law reduces corruption, combats poverty and disease, and protects people from injustices large and small. The World Justice Project conducts survey research and engagement activities in 125 countries and maintains a global network of strategic partners
Yemen Relief and Reconstruction Foundation
The UN calls the situation in Yemen the largest Humanitarian man-made crisis in the world. Over 16 million people are food insecure and 2.5 million are under 5 years of age.  Outbreaks are rampant including the largest cholera outbreak in recorded history, dengue, diphtheria and sever acute respiratory infections including COVID19 with the highest fatality rate. Asymmetric warfare complicates humanitarian assistance. Yemen Relief and Reconstruction Foundation (YRRF) through an informal network with hundreds of Yemeni volunteers negotiating passage through competing armed checkpoints focused on concrete, lifesaving action. YRRF, working through this informal network of indigenous volunteers, and civil societies has successfully provided services to address the major issues including food, education, health, water, and income generation to many areas, especially those hard to reach in remote villages and internally displaced families.  In 2020, YRRF has succeeded in delivering various relief activities throughout Yemen. Yemen has multiple combatants within its territory, with competing systems for aid distribution and healthcare delivery. YRRF has developed an efficient and cost-effective technique for managing those complex environments while delivering care to fragile, and often displaced, populations in a war zone.
---
Organization Profile
World Justice Project: Promoting Accountable, Just, and Accessible Government
By Joanne Lu
The mission of the World Justice Project (WJP) is to advance the rule of law worldwide. It sounds like a tall order, especially in this global political climate, with increasing authoritarianism, human rights violations, and attacks on democracy. But what is "rule of law," exactly? Why does it matter? And how does WJP promote it?
What exactly is "Rule of Law"?
Although politicians routinely exploit the term to justify repressive and oppressive measures, rule of law, properly defined, doesn't actually permit those kinds of abuses. Instead, Ted Piccone, WJP's Chief Engagement Officer, describes rule of law as a "durable system" with four key elements – 1) accountability to the law; 2) just law, meaning laws should be clear, publicized, equitable, and protect fundamental rights; 3) open government – How are laws written and enforced? Is it fair, efficient and accessible?; and 4) accessible and impartial justice delivered by competent authorities.
According to Piccone, these elements are "drawn from centuries of human experience, back to the [ancient] code of Hammurabi,"  and are the result of many years of consultations with experts from around the world.  Although it is internationally recognized as a necessary principle of good governance, unlike human rights, there are no treaties on rule of law at the international level, and inadequate understanding of this means we need a more comprehensive definition.
That's why Bill Neukom, former president of the American Bar Association and general counsel at Microsoft, founded WJP in 2006.  Recognizing that rule of law is the foundation of peace, justice, equity, and economic development in communities, he thought the best way to advance it was to bring together people from diverse sectors to develop pragmatic solutions to rule-of-law challenges.
WJP's Rule of Law Index
WJP is best known for is its annual Rule of Law Index, which ranks countries based on how rule of law is experienced by average citizens and expert practitioners. For example, do people have access to court? Do authorities adhere to due process? Is corruption effectively controlled? Getting this data in the hands of policymakers, donors, academics, business leaders, media, and civil society actors helps those people identify challenges and solutions.  It also, to some extent, generates pressure on political leaders to improve.
The Rule of Law Index is just one tool that WJP uses to engage with people from various sectors to promote change. This last year, for example, the pandemic illuminated gaps in rule of law globally and, in many cases, exacerbated them. In terms of accountability, many governments issued a slew of strict emergency orders and provided little opportunity for legislatures to ratify those restrictions and for courts to adjudicate them. When it came to fundamental rights, marginalized groups around the world, including Asians in the U.S., faced discrimination, xenophobia, and racist attacks. Access to justice, legal services, and remedies were restricted. And, while some governments threw huge amounts of money at a pandemic response, few safeguards were put in place to ensure the money wasn't corrupted or misspent
"The COVID-19 crisis really brought home how far away we are from strong rule of law societies," says Piccone.
WJP spent the last 15 months closely tracking these impacts of the pandemic on rule of law around the world. Then, they designed a competition: the 2021 World Justice Challenge. They asked practitioners in the field to submit their solutions to these challenges, with a $20,000 cash prize for six of the best projects. Altogether, they received 425 submissions from 114 countries. Thirty finalists had the opportunity to promote their work on WJP's website and at regional showcases and engage in cross-learning. Then, in May, a panel of judges chose five winners, with an additional winner by popular vote within the WJP network.
The winner in the Access to Justice for All category, for example, was a project by Justice Defenders, which provided prisoners and prison staff in Kenya and Uganda online training to become paralegals so they could defend themselves and others.  They also linked prisons to courts so that judges could hold virtual hearings during COVID-19 when courts were closed.
Another winner, of the Ruth Bader Ginsberg Legacy prize, was a project called Inua Mama Fua by the Dhobi Women Network in Kenya, which took a multidisciplinary approach to defending the rights of informal women domestic workers in the suburbs of Nairobi. During the pandemic, the women have been unable to fend for themselves and have been arrested law enforcement officers for loitering and littering, as they sit around neighborhoods in hopes of getting a day's worth of work. The project provided emergency social services, like counseling, food and cash transfers, and helped educate police officers on the hardships the women face.
In Honduras, the winner in the Anti-Corruption and Open Government category audited $80 million of national emergency purchases, including COVID-19 tests, ventilators, biosecurity gear, and mobile hospitals. Their investigation led to the arrest of a government official for misuse of public funds.
"These are projects that have real impact on the ground," says Piccone. "That was one of the criteria for picking the winners, along with their potential for scaling and replication."
Although this year's competition is now closed, WJP plans to continue examining the effects of COVID-19 on rule of law around the world. It expects to analyze those dynamics  in the next edition of the Rule of Law index in October, which will include 140 countries, up from 128 last year.
Looking Forward
WJP also plans to continue the discussion of the pandemic's lessons for governing at the next bi-annual World Justice Forum on May 30 – June 2, 2022 in The Hague. They will take stock of how the pandemic has led to a regression on global progress toward the Sustainable Development Goals (SDGs), especially SDG 16, which is about peace, justice, and strong institutions. And they plan to dig deeper into the root causes of the systemic injustices that we saw during the pandemic, including unequal protection under the law for some people and lack of equal access to government services.
"The pandemic unveiled a range of rule of law problems," says Piccone, "and we have to get to the root cause of them."
---
Goalmaker
Rose Berg-Fosnaugh is Leaving a Lasting Inspirational Legacy
By Joanne Lu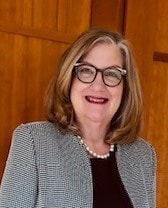 Rose Berg-Fosnaugh is the definition of a changemaker. Throughout an impressive career that spanned various roles, Rose fought for equity and social justice in Washington and around the world. She did so most recently as the Director of Advocacy and Communications at the Chandler Foundation. And she did so up until the moment her life was tragically cut short by a brain aneurysm on May 13.
A Seattle-area native, Rose's career began in journalism as a local radio editor and reporter. In 1991 she watched law professor Anita Hill testify before Congress during the confirmation hearings for Justice Clarence Thomas, whom Hill accused of sexual harassment. In that moment, she decided she needed to do more to create change for women in the world and made the switch to politics to get women's voices into leadership. In 1992, she helped "mom in tennis shoes," Patty Murray, win her first term in the U.S. Senate. Nearly three decades on, Murray is still a U.S. Senator representing Washington. She will be running for her sixth term in 2022.
It was also in the early '90s that Rose met Bill Gates, Sr., and her personal mission entered the global stage. She helped set up the Gates Foundation's communications and advocacy programs in its early days and continued to work with them as a consultant for more than 20 years. During that time, she also ran her own firm and held senior leadership positions in several large international public relations agencies, including APCO Worldwide, Edelman, and Weber Shandwick. At Weber Shandwick, she ran the firm's West Coast Social Impact practice and became the inaugural recipient of the Ranny Cooper Award for Exceptional Leadership.
It was a rewarding chapter in Rose's career as she worked on issues that included water, sanitation and hygiene, vaccine equity, and financial services. But by Rose's own account, working toward change in those large organizations was a difficult and slow process. She was ready for something new.
In September 2019 she met Tim Hanstad, CEO of the Chandler Foundation. The foundation had stepped out from complete anonymity just a few years prior and rebranded in 2018. Tim was looking for someone to elevate the brand and lead the foundation's advocacy and communications work. But his was a tall order: He needed someone who could set up strategy, was entrepreneurial, who could work on a small team, and hold a very senior position.
"As they sometimes call it in the human-resources field, I was looking for a purple squirrel," says Tim. He found all these qualities and more in Rose.
The Chandler Foundation was also exactly what Rose was looking for – a smaller, more nimble organization that could work quickly to create systemic change. She was excited to work on the root causes of societal challenges. She loved connecting with partners in governments across the globe, making them more accountable to people, and rebuilding people's faith and trust in government.
Rose officially joined the Chandler Foundation in November 2019. She helped move the foundation from having close to zero public presence to becoming an active participant and thought leader in global philanthropic circles. She developed the foundation's Thought Leadership Plan and Communications Manual, organized events that reached tens of thousands of people, launched a growing social media and digital presence for the foundation, and led the development of Social Investor magazine into what it is today.
The idea for Social Investor was conceived by the foundation's living donor, Richard Chandler, who wanted to inspire other philanthropists to give more thoughtfully and strategically. Rose helped with the second issue, published last year. But the upcoming third issue in many ways will be a tribute to her legacy, honoring her vision and input. At the direction of Rose, the magazine will have a strong focus on equity, including racial equity, gender equity, and vaccine equity. It will feature more storytelling to make very technical issues more relatable and accessible to people, and it will be disseminated more widely in print and digital form.
According to Tim, the Chandler Foundation would not have the influence it does today without Rose. "Her expertise and rich relational network was key to the very fast progress that we've made," he says.
Rose is often described as a connector, who made strong impressions quickly, even over Zoom.
"I've only met Rose in-person twice," says Leslie Tsai, Chandler's Director of Social Impact, "because she started with us shortly before the pandemic started. But she quickly became the fourth person on my speed-dial after my husband, my mom, and Tim. She was full of warmth, humble, and connected with others naturally. She was always eager to make conversation and to get to know somebody beyond just that professional encounter."
Rose often shared about her life on Bainbridge Island, her husband of 40 years, her children and granddaughter, her book club, and her personal passion – riding horses. In fact, on the day she had her aneurysm, she was preparing to ride her horse. "She was getting ready to do what she loved," says Leslie.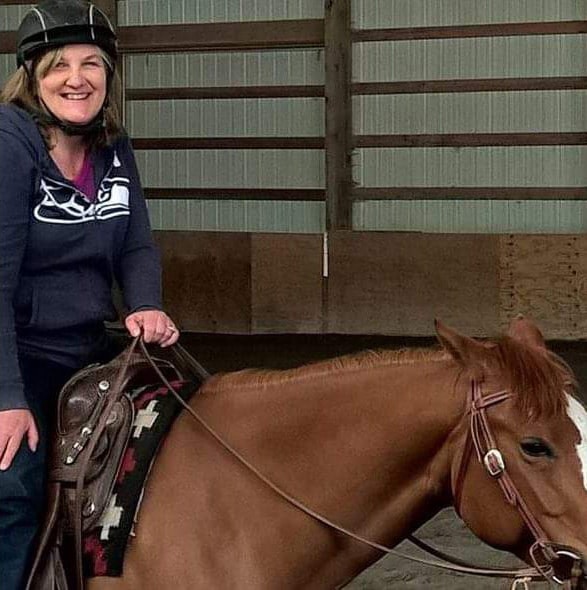 "She just exudes warmth and light and calmness that draws you in," says Tim. "She had this gift of human connection that often made people say, 'Wow, she could be my best friend' after meeting her for the first time."
Without a doubt, Rose has left a legacy that not only spans continents but also continues to inspire the people around her. She created partnerships, encouraged philanthropists to be more thoughtful, and used her voice and position to be a champion for others.
As she often told her interns, whom she so loved to work with, "You're going places, my friend."
---
Welcome New Members
Please welcome our newest Global Washington members. Take a moment to familiarize yourself with their work and consider opportunities for support and collaboration!
NetHope
NetHope empowers committed organizations to change the world through the power of technology. This consortium of nearly 60 leading global nonprofits unites with technology companies and funding partners to design, fund, implement, adapt, and scale innovative approaches to solve development, humanitarian, and conservation challenges. Nethope.org
Sukarya USA
Sukarya helps educate and empower marginalized children, adolescent girls, and women by giving them access to non-formal education, primary healthcare, and economic opportunities while ensuring gender equality at the grassroots level through Sukarya's programs in more than 600 villages and 100 slums in Delhi, Haryana, and Rajasthan in India. Sukaryaus.org
---
Member Events
June 29: Save the Children Discussion on Life at the U.S. – Mexico Border
July: Bill and Melinda Gates Foundation Discovery Center – Youth Summer Programs
July 15: Not-for-Profit Accounting Basic Webinar by Clark Nuber
September 14: YWCA Inspire Luncheon
October 2: TRIFC/Nepal's 2021 Virtual Gala
---
Career Center
Director of Global People and Culture // Splash
Communications and Operations Coordinator // Pangea Giving
Assistant, Global Operations // VillageReach
Program Manager (Part-Time) // Remote Energy
---
Check out the GlobalWA Job Board for the latest openings.
---
GlobalWA Events
June 23: Final Mile: International Travel after COVID-19 Vaccinations
June 24: Building and Strengthening Civil Society
August 12: Decolonizing International Development
SAVE THE DATE: December 8 & 9: GOALMAKERS CONFERENCE