Dan O'Neill, Mercy Corps Co-Founder and Global Washington Board Member, who retired in early 2019 from the board of Mercy Corps, was recently honored with a tribute by Senator Jeff Merkley (OR) for his decades of humanitarian service.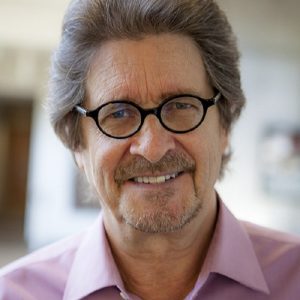 Congressional Record Vol. 165, No. 44
(Senate – March 12, 2019)
From the Congressional Record Online through the Government Publishing Office [www.gpo.gov]
https://www.congress.gov/congressional-record/2019/03/12/senate-section/article/S1790-3
Mr. MERKLEY. Madam President, Robert F. Kennedy once said:
"We want to make sure that we bequeath to our descendants a better and safer world than the one in which we live today." For nearly four decades, Dan O'Neill has dedicated himself to creating that better, safer world for future generations. As he prepares to step back from his work and enjoy a much-deserved retirement, I want to share a few thoughts about this wonderful individual.
As a young man volunteering for an NGO in Africa, Europe, and the Middle East, Dan came face to face with some of the worst that humankind has to offer: extreme poverty, oppression, famine, and war. At first, he documented these horrors in photos, articles, and journals, until one day when he decided he couldn't just watch anymore. In the face of relentless horror and carnage, specifically the brutal genocide in Cambodia and coverage of the Khmer Rouge Killing Fields, Dan's conscience wouldn't allow him to just sit by as a witness. He knew he had to act; and act he did.  In 1979, he founded the Save the Refugees Fund to give lifesaving aid to hundreds of thousands of Cambodians fleeing for their lives and safety. Three years later, he expanded on that effort by cofounding Mercy Corps, a global nongovernmental, humanitarian aid organization with the goal of alleviating suffering, poverty, and oppression by helping people build just, secure, and productive communities.
Thirty-eight years later, Dan has traveled the world to meet with political and religious leaders; worked on the ground to establish and run Mercy Corps programs in some of the least hospitable places on Earth; and witnessed, firsthand, natural disasters, human catastrophes, political upheavals, war, and famine. The organization that he created, Mercy Corps, has provided over $4 billion in lifesaving assistance to more than 220 million people in need in at least 122 countries.
Today, amid the world's most dire situations, you can always count on Mercy Corps to be there, building the foundation for those just, secure, and productive communities. Where this is a desperate challenge, you are likely to find Mercy Corps at work, providing vital aid and assistance to refugees in Jordan; giving water to famine-stricken families in South Sudan; or bringing desperately needed public attention to today's worldwide refugee crisis. All of that is, in no small measure, thanks to Dan O'Neill's inexhaustible passion and leadership.
So to Dan O'Neill, who has done so much, for so many, for so long, I simply want to say, thank you. I wish him all the best as he begins this next chapter of his life.