The following email was written to Global Washington's president & board chair, Akhtar Badshah, by Tazin Shadid, CEO of Spreeha Bangladesh Foundation, on November 6, 2017. Spreeha and Extend the Day, both GlobalWA members, have been working in makeshift camps that were set up for Rohingya refugees in Bangladesh. The correspondence is reprinted here with permission in the hope that it will inspire greater awareness, support, and collaboration towards alleviating suffering in this crisis. If you would like to get involved, please contact info@spreehabd.org.
Dear Akhtar,
Hope you are doing well. I wanted to share with you my experience at the Rohingya refugees. Last weekend Spreeha organized a health camp at the refugee camps in Bangladesh. We were accompanied by one of our partner organizations from Seattle, Extend the Day, and they distributed solar lights to families. I've been reading about the Rohingya refugee crisis from the very beginning and following some sources that are sharing pictures and videos on a regular basis. Yet, going over there in person was a whole different experience. I do not have the right words to describe how bad the situation is. I've been working in slums with extreme poverty for over ten years now and I have never seen anything like this. Almost a million refugees has now arrived at the camps and the magnitude of the problem cannot be imagined without being there physically.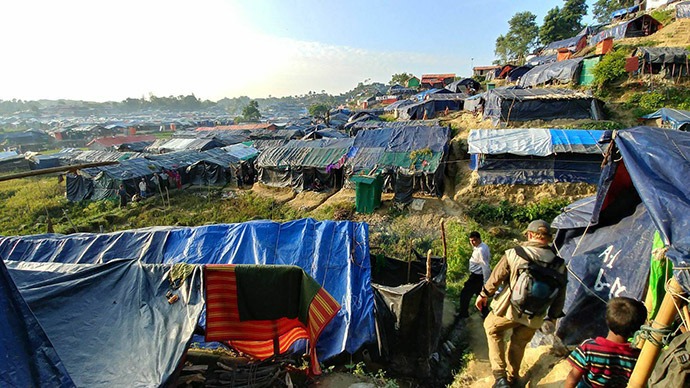 We went to one of the remote camps, Putibonia in Ungciprong, which is past the two big camps Kutupalong and Balukhali, which are more established. One of our partners had received government and military approval to work over there and they are the ones who helped us organize the health camp and the solar lights distribution. As our van was travelling through the roads, we saw thousands and thousands of small shacks just like the slums we work in, but only worse. Each small shack is housing 10-16 people. There's very little food (only rice sometime) and water. Sanitation issues are huge. We saw kids about 4-5 years old carrying two 5 liter water jars for about a mile and then going on top of the hill.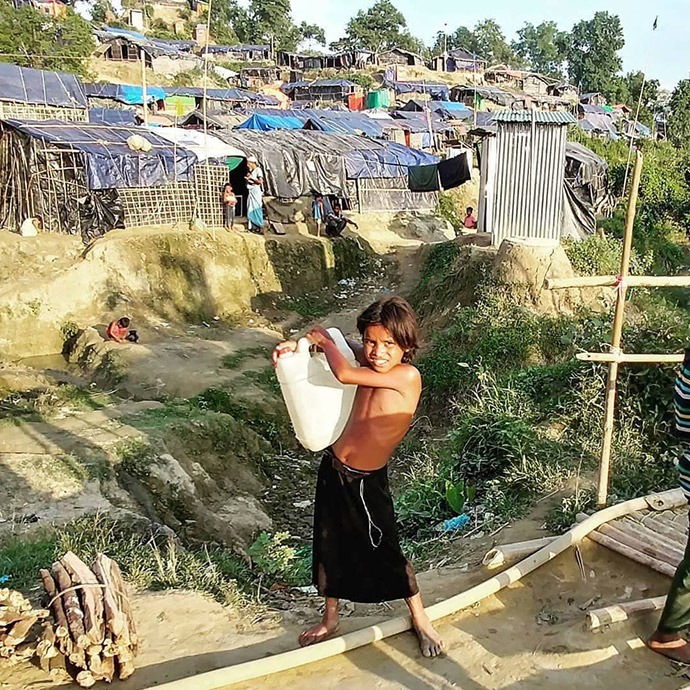 There's no electricity, so when they heard we were also giving solar lights, the whole camp came running. Most women we saw in the health clinic are pregnant and are mostly rape victims. They have walked days to get there and now very malnourished and also extremely dehydrated. The lack of access to water, sanitation, food, and medicine is making their health condition worse.
As I said earlier, it is really hard to describe the situation in words. I'm attaching a few pictures here. We also had couple of professional photographers from Seattle in our team. So we will get some pictures and videos once they get back to Seattle. Those will give you a better idea of the living condition in the camps. You can also see this drone footage from BBC that shows a bird's eye view of the camps. But I'll emphasize again that the photos and videos just don't do justice to portray the actual condition.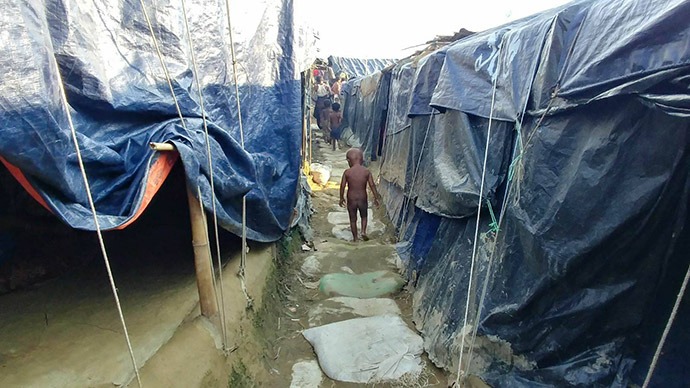 As for our next step, we realize that there's a lot to be done and our expertise with healthcare and education can be very useful there. We have started the process of having a permanent health camp over there since a once in a while camp is just not sufficient. We are also going to establish pre-schools for the children. I'm currently reaching out to my network to find organizations who might want to partner with us and also raise funds for the cause.
I hope we can move fast and start with making our health camp initiative a permanent one and eventually start the other services. If you know of any organizations or individuals who might be interested in working with us, please do connect us. Also, if you have any advice for us, please let me know. I'll keep you updated on our efforts time to time. I also wanted to share with you an update of my work in Bangladesh since it's been two years this week since I moved here. But I'll save that for the next email as it will be another long one.
Thanks,
Tazin
Tazin Shadid
CEO, Spreeha Bangladesh Foundation
As of September 2017, Spreeha has empowered 1,22,874 lives: 51,705 people received healthcare; 3,230 children were educated; 1,143 youth got trained; and 66,796 individuals received counselling.
Learn more at www.spreehabd.org or follow us at www.facebook.com/spreehabd