Welcome to the November 2016 issue of the Global Washington newsletter.
IN THIS ISSUE
Letter from our Executive Director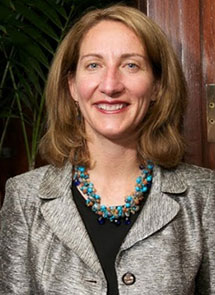 Global Washington was founded, in part, to be a platform for partnerships. Partnerships that will advance the work needed to improve lives in developing countries. Creating effective partnerships takes discipline, insight and a unique skill set to align objectives.
On December 8, 2016, over 400 people will gather to celebrate effective non-profit and business partnerships, learn from failed partnerships, and discuss the future of a multi-stakeholder approach to global development. The theme of this year's Global Washington conference is Allies For Action and will feature work from Microsoft, Mercy Corps, Costco and TechnoServe. We will also be inspired by Shelmina Abji who is an advisor to the UN Foundation's Girl Up program and is also a former IBM Vice President.
The packed agenda includes the presentation of our 2016 Global Hero, GlobalWA Fast Pitch, a CEO/Executive Director exclusive session, and 10 breakout sessions on current global development trends. This is the preeminent global development conference in our region and one not to miss if you want to make a difference in the world. I hope you can join us. More information and registration can be found here.

Lastly, I want to express my gratitude for Sara Atalla who has been Global Washington's Director of Communications for the past three years. Sara is moving on to a fantastic career opportunity and the Global Washington family wishes her all the best.
Hope to see you at the conference on December 8.

Kristen Dailey
Executive Director
---
Question of the Month

What are you most looking forward to at this year's GlobalWA Conference?
---
Featured Conference Speaker
Mary Snapp, Corporate Vice President and President, Microsoft Philanthropies
Mary Snapp shares details of Microsoft's commitment to donate $1 billion in cloud computing resources.
---
Featured Conference Speaker
Michael Bowers, Vice President of Humanitarian Leadership and Response, Mercy Corps
Powered by the belief that a better world is possible, Mercy Corps partners to put bold solutions into action – helping people triumph over adversity and build stronger communities from within.
---
Featured Conference Speaker
Sheri Flies, Assistant General Merchandise Manager, Global Sourcing, Costco Wholesale Corporation
In Private Sector Possibilities: Costco's evolving sourcing practices, Sheri Flies discusses Costco's sustainable sourcing strategy and how Costco works with local communities.
---
Featured Conference Speaker
Simon Winter, Senior Vice President of Development, TechnoServe
Simon Winter is interviewed by The William Davidson Institute (WDI) at the University of Michigan as a part of WDI's Global Impact Speaker Series.
---
Featured Conference Speaker
Shelmina Abji, Advisory Board, United Nations Foundation Girl Up and Former Vice President, IBM
Shelmina Abji is passionate about the United Nations Foundation Girl Up program. Their mission is to unite girls to change the world.
---
Welcome New Members
Please welcome our newest Global Washington members. Take a moment to familiarize yourself with their work and consider opportunities for support and collaboration!
Total Benefits Solutions
Total Benefits Solutions offers domestic and international health insurance plans for employees who are working at home or abroad. www.tbsmga.com
---
Member Events
Nov 17:  Shoreline Community College // Great Britain and the European Union
Nov 17: Washington Nonprofits // What You Need to Know to Serve on a Nonprofit Board
Nov 19: Pangea Giving // Achieving Success for Women & Girls in East Africa
Nov 20: Living Earth Institute // Living Earth Institute Annual Fundraiser Dinner
Nov 29: Washington Nonprofits // Finance Unlocked for Nonprofits Webinar
Nov 29: World Affairs Council // YPIN International Trivia Night
Dec 1: buildOn // buildOn Dinner in Seattle
Dec 2: 501 Commons // King County Executive Director Forum
Dec 3: World Affairs Council // YPIN presents Around the World: A Global Affair
Dec 7: 501 Commons // Let's Go Legal: Getting on the Right Road to Compliance and Protection
Dec 8: American Red Cross // Snohomish Centennial Heroes Breakfast
---
Career Center
Highlighted Positions
Executive Director, Stolen Youth
Grants Administrator, Seattle International Foundation
Operations Manager, iLeap
---
For more jobs and resources, visit https://globalwa.org/job-board/
---
GlobalWA Events
November 16: Trendsetters in Impact Investing: Stretching the Limits
November 17: Networking Happy Hour with Friends of GlobalWA, Humanosphere and World Affairs Council
December 8: Global Washington's 8th Annual Conference