By Holly Koch
Nicholas Kristof recently "sat down" with a panel of experts in the field of modern-day slavery for a Google Hangout to discuss the future of the cause. Contributors to the conversation included: Nicholas Kristof (New York Times op-ed columnist, Co-Founder of Half the Sky Movement); Rachel Lloyd (Executive Director of GEMS, author of Girls Like Us); Susan Bissell (Head of Child Protection at UNICEF); Gary Haugen (Founder of International Justice Mission, author of The Locust Effect); and David Batstone (President & Co-Founder of Not for Sale, author of Not for Sale).
Kristof began the conversation taking questions about misinformation on the matter. One topic was the idea that legalizing commercial sex would, in fact, lessen the prevalence of trafficking and the sexual exploitation of young girls. To this, Batstone stepped in to share facts gleaned from research in the Netherlands. In countries in Western Europe that have legalized the sex industry, three out of four girls working in sex shops are from poor, rural parts of Eastern Europe, and in some cases, Africa. Batstone explained, "You don't find young Dutch girls doing that. What you find are the very poor and very economically depressed, usually those individuals that don't have access to civil justice." According to the panel, it has been proven that the legalization of sex work creates a parallel market for younger girls.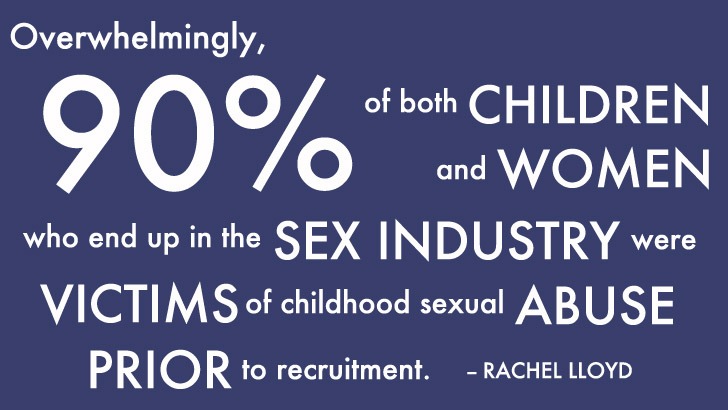 A few minutes into the discussion, Batstone and Lloyd clashed. Batstone asserted that the work of the panelists was not to repudiate the prostitution of adults, but rather to stop the exploitation of minors. Lloyd, a survivor of sexual exploitation herself, disagrees with supporting prostitution in general, even if a women is "of age," because "it's very hard to separate prostitution from systemic violence and poverty." She went on to explain, "Overwhelmingly, 90 percent of folks who end up in the sex industry, both children and adults, were victims of childhood sexual abuse prior to recruitment."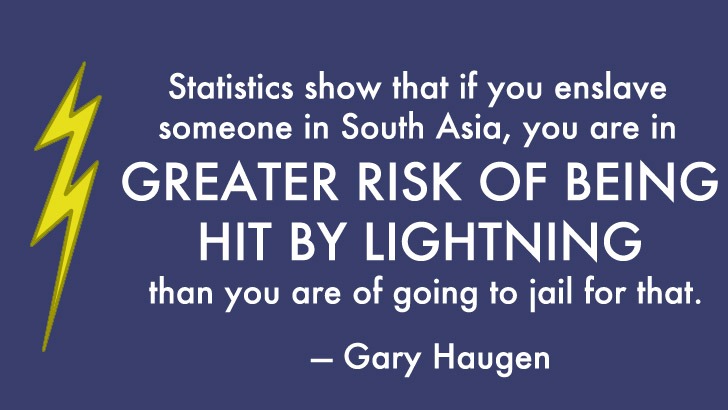 The conversation then turned to the culpability of traffickers. While the panelists agreed on solutions, there was a split among opinions on the most vital way to eradicate modern-day slavery. Haugen argued, "In the developing world…statistics show that if you enslave someone in South Asia, you are in greater risk of being hit by lightning than you are of going to jail for that." The panelists reflected on the fact that women and girls, some as young as age eleven, are convicted of prostitution at an alarming rate compared to that of johns, for whom, according to Kristof, there is only a "one half of one percent risk in any sexual transaction of actually getting arrested." He went on to explain, "You make people pay a price, end impunity, and even if attitudes haven't changed, behavior will."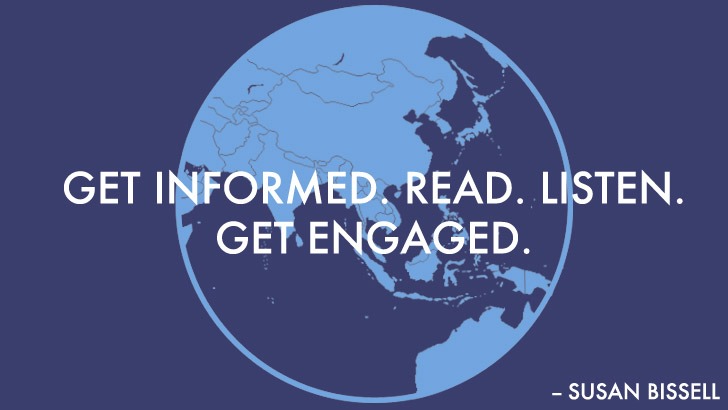 For Lloyd, creating a world without the enslavement of women and girls requires getting involved in the lives of children. She emphasized the benefits of working with programs like Big Brothers, Big Sisters as a way to connect with and support a young person who might otherwise have very few role models or caring adult figures in their life. She also described the need for us as a society "to socialize boys and men around healthy relationships, and intimacy, and violence, and gender equality…and [recognize] that men should be having those conversations with boys." The panel also discussed the importance of compassion and solidarity. Impassioned by her work with vulnerable populations through UNICEF, Bissell posed the question, "How is it that we cannot, as a human society, see the other as the same as me?" To help do this, Bissell implores us to, "Get informed. Read. Listen. Inform yourself… Get engaged."
To watch the entire discussion, click here.