Welcome to the January 2014 issue of the Global Washington newsletter. If you would like to contact us directly, please email us.
IN THIS ISSUE
Introduction Letter
Members and Friends,
2013 was an amazing year for Global Washington, thanks to all of you. Your engagement in our work – by being members, sponsoring our programs, attending our annual conference, participating in ongoing events, and adding your voice to the mix in efforts to make Washington State a global leader – has truly inspired us.
We're ready to make 2014 an even more exciting year, and we look forward to deeper collaboration with all of you. Thank you for your continued hard work and passion for what you do. We look forward to continued success in the new year, and to seeing all of you very soon.
Sincerely,
The GlobalWA Team
Member Recognition
Global Washington Member Recognized by Forbes
Forbes recently named Days for Girls to their list of "Top 7 Travel-Minded Charities for Holiday Gift Giving." Congratulations to the wonderful DfG team, in Washington State and around the world.
From Forbes.com:
Days for Girls
Girls' education has become the great equalizer – and the great economic driver – in many developing nations, yet in some countries girls routinely miss several school days each month due to their menstrual cycles. To level the playing field, Days for Girls provides feminine hygiene products heretofore unavailable and instructions on their use, in Uganda, Kenya, the Philippines and 25 other countries on five continents. Partners include the Nike Foundation's Girl Effect program, Rotary International and YWCA.
Original link:
http://www.forbes.com/pictures/fgmi45hdkh/days-for-girls/
Featured Organization
Cascade Designs: An Interview with Laura McLaughlin
By Katherine Schroeder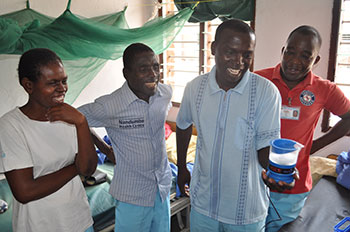 If you're a global health junkie and also embrace innovation, Washington State is the place to be. It's no wonder Bloomberg News recently named our state the "Most Innovative" in the U.S. In particular, the Puget Sound region is known for its research and development in the global health realm, as well as an interest in collaboration between organizations in order to create a high degree of impact. While many Global Washington NGO members are known for their great work in developing countries, one of GlobalWA's business members is positively impacting lives around the world. Cascade Designs, Inc. is headquartered right here in Seattle and, while they've been developing recreation equipment for outdoor enthusiasts and the U.S. military for over 40 years, they're also using their talent and innovations to create change in the developing world.
Laura McLaughlin, a program manager at Cascade Designs, has been a leader in this movement. Throughout our interview, Laura expressed the value of partnership in making a lasting impact. Cascade Designs is working with several Northwest organizations and Global Washington members, as well as bringing together organizations that may not have worked together before, such as the Department of Homeland Security and high schools in California.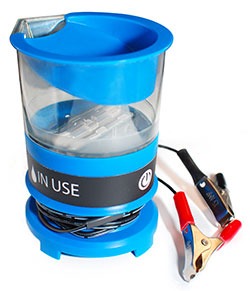 The Cascade Designs team is currently working on a device called the Smart Electrochlorinator 200 (SE200), which utilizes a technology originally developed for military use. Working with PATH, a Seattle-based Global Washington member, Cascade Designs received grant funding in 2008 from the Laird Norton Family Foundation, another GlobalWA member. Together, PATH and Cascade Designs transformed the technology and made it accessible to low resource communities and villages in remote areas of developing countries. This grant led to a device that is no larger than a cup of coffee, and creates a reaction that turns salt and water into chlorine, which can be used to purify water or clean surfaces for 50 to 200 people. The product is easy to use, produces a consistent amount of chlorine, and can be used to treat large amounts of water, making it appealing for water entrepreneurs and small community water systems. Soon, the device will be available to water entrepreneurs and NGOs seeking to improve water quality and water access across the globe.
Transitioning a technology that was originally developed for the military to one that can be used by a wide variety of people in the developing world has its challenges. For example, the SE200 will be used by people who don't speak English and may not be able to read at all; resupply items may not be accessible; and maintenance must be minimized. Cascade Designs approached these difficult challenges through their successful partnership with PATH. When I asked McLaughlin what makes a productive partnership, she noted that "in the case of PATH, we had a strong cultural alignment, and shared goals for maximizing safe water impact." With PATH's history of success in transitioning technologies to low resource global health settings in countries all over the world, and Cascade Designs' knowledge of water quality and purification, forming a partnership made a lot of sense.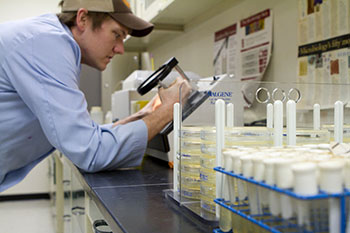 Currently, Cascade Designs is expanding the scope of the SE200 to low resource settings in the United States – disaster settings. Adding the Department of Homeland Security Science and Technology Directorate (DHS S&T) to their team of partners, Cascade Designs is now working in the world of education where the SE200 is being used as a teaching tool to prepare schools for disasters, an important interest of DHS S&T. The device can be used to teach engineering applications of basic chemistry, health, or earth science, as well as to prepare schools not only how, but why to treat water if a disaster were to occur. Currently, six schools in Ventura County, California are developing curricula and piloting the dual-purpose program as part of their mandate to align with the national Next Generation Science Standards. The program continues to expand.
Cascade Designs will continue to innovate and produce quality products as they've done for years. Their awareness about how these products can produce positive change in our world is unique. Their ability to see the possibilities of making an impact, and then collaborating with the right players to help them carry out their goals, is part of the culture at Cascade Designs and is a model that other businesses can look to when thinking about ways that they can make an impact on our world. Advances in global development are not going to come from just one sector. It's going to take everyone – from businesses, to NGO's, to foundation and universities – collaborating on projects to tackle our world's most pressing issues.
Changemaker
Kristin Hayden, Founder and Executive Director of OneWorld Now!
By Mark Olmstead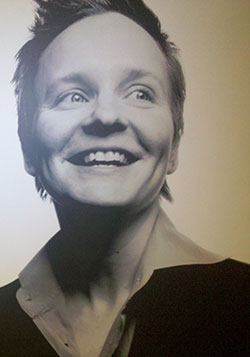 When Kristin Hayden was just fifteen years old, she was chosen as a Rotary exchange student and travelled to South Africa.  As she spent time in the country during apartheid, witnessing a great deal of injustice, a fire was ignited in Hayden.  She developed a deep passion for social justice and began to understand that certain things needed to be challenged.  Several years after her time in South Africa, Hayden lived in Moscow around the time of the break-up of the Soviet Union.  Witnessing the volatile nature of this culture during this time period served to strengthen her desire to make a difference.  She became passionate about cross-cultural understanding and travelling the world.  One thing she did notice was that those with the resources to study abroad were most often white, affluent students.  This didn't seem fair to Hayden, and she decided to do something about it.
After moving back to the U.S. at the age of 30, Kristin Hayden tackled this issue head on, right here in Seattle.  OneWorld Now! was started in 2002 with the goal of providing opportunities to study abroad to all students, especially those from marginalized backgrounds.  In addition, OneWorld Now! focuses on language training and leadership development in young people.  The goal is to create the next generation of leaders by empowering them with global knowledge, and giving them the opportunities they might not otherwise have, from overseas travel and leadership training to learning languages like Chinese and Arabic.  Hayden wants her students to be able to have the same opportunities that she had as a young person, and wants to show them that anything is possible and that there are no limitations to where they can go and what they can accomplish.
A "changemaker" is a person who looks for creative opportunities to change the framework that already exists.  Creating change is not always easy, but Kristin Hayden says that she still very much enjoys this challenge.  She was selected as an Ashoka Fellow for her innovative work to change the field of global education, and OneWorld Now! is quickly becoming a national model for this work.  The organization is thriving and has recently become involved in a key initiative developed by President Barack Obama called "100,000 Strong," which expands study abroad opportunities in China in hopes of creating a better understanding of the country, and ultimately bridging the gap between U.S. and Chinese cultures.
With students working in China, the U.S. State Department, and embassies around the world, Kristin Hayden has much to be proud of, and plenty of inspiration to help her continue this work right here in Washington State.  She will keep encouraging future generations to think globally, and will empower her students with the education and opportunities that will allow them to create their own change in years to come.
Good Reads
In Search of Decency
"Lying flat on the ambassador's floor in Liberia, bullets shattered my understanding of life, compelling me to rethink the meaning of what I had seen over and over again, so many people suppressed across all cultures in which I had lived. People dominated by a few driven by greed and power, power enforced by those bullets now overhead that required answers from me, answers I did not have, bullets that demanded courage to search in the chaos for decency."
Michael Heyn's uncommon memoir—In Search of Decency:  The Unexpected Power of Rich and Poor—is a gripping and inspiring inside story of the struggle to eliminate poverty and growing inequality around the world.  It provides a one-of-a-kind comparative perspective and analysis of the ever-widening divide between rich and poor that cut across the 15 countries, including the U.S., in which he lived and worked mostly in service of the Peace Corps and the United Nations.   Heyn shares his experience and work over those 50 years, from two years in a Peruvian village, to the civil war in Liberia, to confronting  extreme deprivation in Nairobi's Kibera slum, to the ousting of dictators from Malawi to Yemen, and not least, to the indifference to soaring inequality in America.
Heyn's book is a very personal account, full of vignettes from a life lived on the front edge of the unexpected.  It is a lifelong tale from an unsettling yet inspiring childhood to facing the challenges and setbacks in joining an uncertain quest for equal opportunity and justice through international development.  It is a chronicle of learning from mistakes and building on experiences to find a clearer vision and realistic path to what would work.  It is an optimistic journey grounded in a belief in the basic decency and potential power of people to address and overcome their own divide and achieve a common good.  It proposes practical partnerships of rich and poor working from the bottom up, equally empowered and participating, to lead transformational social change and governance reform.
Michael Heyn holds Bachelor and Master's degrees from Stanford University and returned for further post graduate studies in development administration at the London School of Economics.  He lived and worked in development management and UN representational capacities across Africa, Asia, the South Pacific, Latin America, the Middle East, Europe, and the United States over the period 1964 – 2011.  He now resides in Portland, Oregon.
In Search of Decency is available at www.amazon.com , www.barnesandnoble.com, www.powells.com, and other book sales websites.  The book's Facebook page is at: https://www.facebook.com/pages/In-Search-of-Decency-by-Michael-Heyn/220668898114638
Welcome new members
Please welcome our newest Global Washington members. Take a moment to familiarize yourself with their work and consider opportunities for support and collaboration!
Advocate Member
Dwankhozi Hope: Its mission is to empower the children and families of Zambia through partnership in education and community development, recognizing our interconnectedness as we seek mutual transformation. Dwankhozi Hope provides financial support for programs including: education, community development, agriculture, and health/wellness related needs.  http://dwankhozi-hope.org/
Upcoming Member Events
Seattle Biomed // Harambee Luncheon
Join Seattle BioMed's exclusive Harambee woman's group to learn how new approaches in biomedical research can improve the lives of woman and children around the world. Program includes discussion groups, catered lunch, presentation by Seattle BioMed malaria scientist, Ashley Vaughn, Ph.D., and an ask for support.  RSVP here. Optional networking reception begins at 11:40 a.m.
Date:
January 23, 2014
Time:
12:00pm – 1:30pm
Location:
Seattle Biomedical Research Institute
307 Westlake Avenue North
Seattle, WA 98109
---
Henry M. Jackson School of International Studies, University of Washington // Drugs and violence in Colombia
Dr. Ric Brown will present his research on drugs and violence in Colombia.  Dr. Ric Brown is Research Assistant Professor of the School of Social Work, University of Washington. Currently, Dr. Brown works with the Social Development Research Group (SDRG) on a variety of prevention studies, including the Supporting Early Transitions Study—a site-randomized trial of the Jim Casey Youth Opportunities Initiative, the Community Youth Development Study—a community-randomized trial of the Communities That Care prevention system, and the International Youth Development Study—an examination of differences between the U.S. and Australia in adolescent alcohol abuse and other problem behaviors.  For more information, contact lasuw@uw.edu / 206-685-3435.
Date:
January 23, 2014
Time:
12:00pm-1:00pm
Location:
Thomson 317
University of Washington, Seattle Campus
---
Trade Development Alliance // Schmooze 2014
Kick-off the business year at Greater Seattle's international networking event! Bring yourself, your team, or your business friends. You and your colleagues are invited to come and SHAKE hands with Greater Seattle's global business community, SIP and toast to our region's trade opportunities, and SCHMOOZE at our evening reception with global cuisine, connections, and high spirits!  Mix, mingle and be merry as we highlight how TDA connects you with visiting delegations, promotes members on outbound trade missions, and educates the global marketplace about Greater Seattle.  For more information and ticket packages, please go here.
Date:
January 23, 2014
Time:
5:30pm – 7:30pm
Location:
Seattle Metro Chamber of Commerce
1301 Fifth Avenue, Suite 1500
Seattle, WA 98101
---
Seattle Chamber of Commerce // Herman McKinney Economic Empowerment Forum
This luncheon Forum is designed to raise awareness of business clusters with the goal of helping you broaden your business opportunities. Each forum will feature two small businesses representing two different industry clusters.  Click here for more information and to register.
Date:
January 23, 2014
Time:
12:00pm – 1:30pm
Location:
Seattle Chamber of Commerce, Microsoft Events Center
1301 5th Avenue, Suite 1500
Seattle, WA 98101
---
World Trade Center Seattle // From the Baby-Boom to the She-Boom
It's no secret that women have entered the "C" Suites! From CEO, CFO, CMO and more, women are moving into significant roles in our nation's largest corporations. But what about running the finances and investments in their own households? Jaylene Howard, Consulting Director for Russell Investments, will present a dynamic program with the latest information and extensive research from Russell Investments and the best minds in the industry. This program will help you understand the psychology behind women's investment strategies and purchasing decisions, understand why women are going to control significant assets in the investment world, gain insight on how you can tap into this growing phenomenon, and gain confidence if you are a woman taking charge of your own investments. Registration fee includes breakfast, networking, program, and Q&A session. Questions: Contact Michelle Kim at mkim@wtcseattle.com or go here.
Date:
January 24, 2014
Time:
7:30am – 10:00am
Location:
World Trade Center Seattle
2200 Alaskan Way #410
Seattle, WA 98121
---
Washington Women's Foundation // Debunking Myths about Nonprofit "Overhead" Costs
Connect with fellow WWF members to discuss a hot topic in philanthropy: nonprofit overhead costs.  Too many nonprofits are rewarded for how little they spend — not for what they get done.  A discussion will take place from 12:00 p.m. – 1:00 p.m. After, there will be time to network and connect with other members present at the discussion. Please bring a brown bag lunch. Snacks will be available. WWF Members and Guests welcome! More information here.
Date:
January 24, 2014
Time:
12:00pm – 1:30pm
Location:
2100 24th Avenue S
Seattle, WA 98144
---
Society for International Development // Event on Social Enterprise – Hype and Promise
The Seattle Chapter of SID is partnering with the SID Washington, DC Chapter to produce a bi-coastal discussion on the lessons learned for global development from successful social enterprises.
For more information please contact Monika.aring@gmail.com, or Sumibhatkincaid@gmail.com.
Date:
January 22, 2014
Time:
12:30pm – 2:30pm
Location:
SightLife Headquarters, 221 Yale Ave N, Seattle 98109
Tickets:
$20 for nonmembers, $10 for members and students. Click here to purchase your ticket
---
World Affairs Council // Online Exchanges and Global Collaborations for Every Classroom
Are you interested in connecting your students with students in another country, but unsure about how to get started? Perhaps you are passionate about global education, but too busy to spend hours surfing the web to find just the right program for your class? Join the World Affairs Council and leading international education specialist Greg Tuke for this special evening as we explore the opportunities of inviting teachers and students from all over the world into your classroom (without them leaving home!). This course provides an opportunity for students in various countries to work directly with each other in finding – then implementing – solutions to social media challenges posed by selected NGO's in each of these countries. We will draw on wisdom from educators who have successfully connected their classes with classes in other countries regarding how to get beyond the superficial and get students into substantial conversations or collaborations. Join us for this hands-on workshop.  Learn more and register here.
Date:
February 4, 2014
Time:
5:00pm – 8:00pm
Location:
Seattle University
901 12th Avenue
Seattle, WA 98122
---
Partners Asia // Bike in Burma
10 days of Adventure and Beauty
Experience a journey of a lifetime on Partners Asia 3rd Annual Donor Bike Trip in Burma.
Take an unhurried cycling adventure through the countryside of Burma-Myanmar. Meet local people and experience rural culture while cycling through heritage sites.
For more information, click here.
Date:
Feb 4 – 14, 2014
Location:
Burma
---
Skagit Valley College // Global Service Fair
Skagit Valley College invites Global Washington members to participate in its annual Global Service! The Fair is an opportunity for NGOs to promote their development work and engage college students and community members in supporting or participating in that work. We have had a number of Global WA members participate in recent years and we invite all members who might be interested to join us in 2014! Opportunities to give seminar-style presentations are also available. The Global Service Fair is one of the college's GlobalFest events featured during February. To participate, or for more information, contact Ted Maloney: ted.maloney@skagit.edu or 360-416-7774.
Date:
February 5, 2014
Time:
10:00am – 2:00pm
Location:
Skagit Valley College
2405 E College Way
Mt Vernon, WA
---
University of Washington: Entrepreneurship in all the Right Places
Entrepreneurship and cleantech are two of the hottest commodities at the UW. Join us to hear from Daniel Schwartz, Director of the new Clean Energy Institute (CEI), formed when Gov. Inslee and state legislators allocated $6 million to create a research center at the university that will advance solar energy and electrical energy storage capacities. Connie Bourassa-Shaw, Director of the Buerk Center for Entrepreneurship, will introduce us to the UW Environmental Innovation Challenge and the Center's Jones + Foster Accelerator for student-led start-ups. Recent grads Ryan Vogel and Adam Greenberg, who won second place at the EIC and the $25,000 grand prize at the annual Business Plan Competition, will take you through their PureBlue Technology start-up adventure. And Chris DeVore, the chief troublemaker at Seattle's TechStars, will explain how he's working with the UW real estate office to turn the old law school building on Campus Parkway into a foothold for tech entrepreneurs. Register here.
Date:
February 12, 2014
Time:
7:30am – 9:00am
Location:
Perkins Coie
1201 3rd Avenue, Suite 4900
Seattle, WA 98101
---
Henry M. Jackson School of International Studies, University of Washington // "Abajo Los Chinos:" Race and the Public Sphere in Revolutionary Mexico
When the Mexican republic erupted in revolution in 1910 it's competing leaders often used the language of mestizo nationalism to rally supporters. Historians have attributed the success of revolutionary Mexican nationalism to state ideologies of mestizaje and populist agrarian reforms. However, the history of Mexico's anti-Chinese politics reveals that racism has played an unappreciated role in the creation of a public sphere in which the common good of mestizos became thinkable. Dr. Chang details the ways that racial violence, anti-Chinese organizations, and racist policies contributed to the expansion of mestizo nationalism. This revisionist history highlights the ways that race was an essential technology of state formation that undergirded the transformation of rule and consent after the revolution.
Date:
February 19, 2014
Time:
4:00pm – 5:00pm
Location:
Communications Building 120
University of Washington, Seattle Campus
Announcements
Washington Nonprofits // Developing a Sound Financial Start
Do you need something more than just a checkbook to track your nonprofit's finances, or have you potentially out-grown your current software? Get the ins and outs for how to get started, what to look for and what you need to consider when establishing or switching to a new accounting system. We will discuss various software options, recommend modules to begin, review your chart of accounts, and offer a few tips and tricks when working with QuickBooks™. This is the first in a 4-part series. Presenter: Josh Tyree. Click here for more information and to register.
Date:
January 22, 2014
Time:
9:30am – 10:30am
Location:
Online
---
Northwest Energy Angels // Cleantech Leadership Forum
You don't want to miss this informative, inspiring and compelling annual gathering of the Pacific Northwest's regional clean technology community. With the growing impact of our population on the planet, investing in cleantech is more important than ever before. Our community shares a passion to advance the technologies necessary to create a sustainable, low-carbon future, and enjoys the excitement of investing for financial returns, but to do so in people and companies aligned with our values, working to improve the health of the planet.  Register today for this must-attend event to join the conversation, learn what lies ahead, and connect with other regional leaders.
Date:
January 22, 2014
Time:
3:00pm – 7:00pm
Location:
Pacific Science Center | Paccar IMAX Theater
200 2nd Avenue North
Seattle, WA 98109
---
Washington Nonprofits // The Complete Nonprofit Website Toolkit
Can you remember when your organization's website was designed? Can your supporters and constituents navigate and find the information they need? Can your staff members easily create or update content on your website? If you answered no to any of those questions, it might be time to bring that website into the 21st Century. Over ten Tuesdays, join Idealware as we walk you through Website 101, review best practices for accessibility, mobile-optimized sites, and reinforcing your organization's online brand. We'll also take a look at the content management systems (CMS) that can give even your least tech-savvy staff members the tools to update website content themselves. Finally, we'll talk about how your website content works alongside your email, direct mail, and social media efforts to create your organization's communications mix. Click here for more information and to register.
Date:
January 28, 2014
Time:
10:00 am – 11:00am
Location:
Online
Career Center
Highlighted Paid Positions
President & CEO – World Affairs Council
Project Manager, Humanitarian Action for Children Program – U.S. Fund for UNICEF
Associate Director of Global Development Policy and Advocacy – Save the Children
---
Highlighted Volunteer Positions
Volunteer for a Global WA member organization
Volunteer with World Bicycle Relief
---
Highlighted Internship Positions
Winter & Spring Undergraduate Intern – Washington Global Health Alliance
Global Programs & Field Engagement Intern – U.S. Fund for UNICEF
Development and Expansion Intern – RESULTS
---
For more jobs and resources, visit https://globalwa.org/strengthen/careers-in-development/
GlobalWA Events
January 15
New Member Orientation
January 16
Networking Happy Hour
January 28
Experience Girl Rising 
February 6
Regional Global Social
February 13
Executive Director Roundtable
Contributors: Mark Olmstead, Katherine Schroeder