Welcome to the June 2011 issue of the Global Washington newsletter. If you would like to contact us directly, please email us.

IN THIS ISSUE
Note from our Executive Director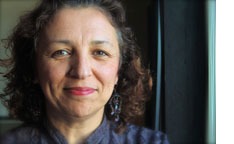 Greetings,
Happy first day of summer to all of you! I hope that you will be able to take some time to enjoy the beautiful and long days of summer.
We at Global Washington are very busy with some wonderful projects. In this issue you will read an announcement about our new Career Center. By providing this critical resource, our goal is to continue to provide the tools you need to build your capacity. We will be working with academic institutions in Washington State to build our Career Center as a central clearing house for student interns. We will be getting consultant recommendations from member organizations to help youfind highly capable professionals that you can work with. And we will also be offering a monthly discussion group for young people entering the field of international development.
I am also happy to tell you that our fantastic conference planning committee is already working hard on our upcoming third annual conference: Opportunities and Obstacles in Turbulent Times. This year's conference is again hosted by Microsoft and will be held on October 31st and November 1st. The conference will convene top policymakers and thought leaders to explore how our region can best harness our resources to tackle some of today's most challenging issues.
This year we are also planning a one-day Summit on Global Education, which will take place on November 18th, hosted by Seattle University. The Summit will bring together Washington State's vibrant international education community, including: academic institutions, non-profit organizations, businesses, policy makers, and global education practitioners and supporters. Participants will learn about innovative global education projects throughout our state and provide critical feedback to Global Washington regarding the successes, deficits, and potential solutions surrounding international education in the State of Washington. The final goal of the Summit is to develop recommendations that support your work for international education and improve our state's education system as a whole.
We hope to see you at some of our upcoming member meetings and look forward to your participation in our many programs and our annual conference.
In unity,

Bookda Gheisar, Executive Director
Featured Story
Global Washington Launches New "Careers in Global Development Center"!
Does your mission-driven organization have a job opening and need to connect with talented and passionate applicants? Are you a new graduate, wondering how launch your career in global development? Does your start-up nonprofit need a consultant for a special project or extra volunteer support? If you answered yes to any of these questions, Global Washington's latest web-tool might be the resource that you need.
Our Careers in Global Development Center connects prospective job seekers, interns, volunteers, board members, and consultants to positions with our member organizations. Members can post paid positions, as well as internships, board member positions, and consultant opportunities, and search Global Washington's bank of consultants. Interested applicants can connect with local jobs and volunteer and internship positions. The general public can find out about undergraduate and graduate programs and scholarship information; access interviews with those in the field of international development; research annual salary trends; and find current articles, studies, and related literature.
Part of our mission is to promote the vibrant development community in Washington, putting our state on the map as a hub for innovative and influential development work. We hope that our career center will not only be an important tool for you, but will also further this mission by showing  the depth of the work being done in this sector and drawing more talent and funding to our state. We are excited to announce this new service–one that is sure to enrich all those interested and engaged in global development!
This new tool will be launched on our website in early July. Keep your eyes open for an email announcing its formal launch! For questions please contact kate@globalwa.org or  megan@globalwa.org
Featured Organization: SightLife
Providing the everyday miracle of restoring sight
By Carolyn Hubbard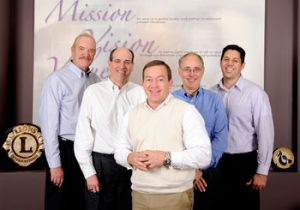 If you had corneal blindness, as over 10 million people in developing countries do, your eyes would have a cloudy cast to them and your vision would be limited only to vague shapes, making everyday activities difficult and work impossible.  You could see again, if you had access to a qualified eye bank that could replace your cornea (the thin, clear tissue at the surface of your eye that lets the light in and allows you to focus) with one from a donor.  But in countries with the highest levels of corneal diseases, finding an eye bank to supply a cornea is no small feat.
Having restored vision is an unattainable dream for many with corneal blindness, but the Seattle-based organization, SightLife, is changing the dream to a reality. As President and CEO, Monty Montoya explains, "We are singularly focused on eliminating corneal blindness on a global scale."  Founded in 1969 under the auspices of the Lions Club, the Northwest Lions Eye Bank (as SightLife was then known) grew to become the leading eye bank for the western United States.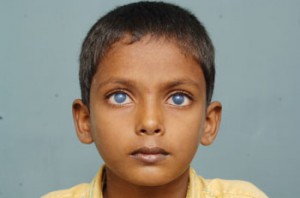 Eye banks retrieve corneal tissue from eye donors, assess and store the tissue, then ready it for distribution to recipients suffering from corneal diseases. From their Seattle offices and technical laboratory, SightLife will harvest some 5,700 transplantable corneas this year, from which they will first fill local requests, then those from nearby states. SightLife has also been a main distributor to Japan, a program which earned them the prestigious US Department of Commerce Export Achievement Certificate in 2003. With their efficiency and successful systems, they have a surplus of corneas, which they send to eye banks in other countries. India, ranking highest in corneal blindness, has been SightLife's main focus since 2009.
"We've essentially grown out of a very local mission of providing 40 corneas a year and are now rapidly expanding that mission," explains Montoya, citing that now in one year they provide 10,000 transplants globally. But they aren't stopping there.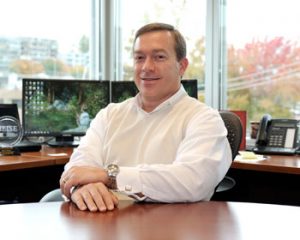 To lead the global expansion, SightLife brought in Tim Schottman, former Director, Global Strategy for Starbucks, now the Chief Global Officer, and Scott Garrepy, former Director of Development for International Programs at Washington State University, now the Chief Development Officer. They developed a franchising model, dubbed the "Eye Bank in a Box"—a complete start-up and operating system that can be easily replicated in-country.
Within this model, SightLife provides selected in-country eye banks equipment, technical training and expertise, and ongoing support, including a three-week training fellowship at SightLife's Seattle office.  Montoya sees this 'teaching them to fish' model as creating a network capable of exponential growth, and ultimately the eradication of corneal blindness.
In India alone, SightLife has partnered with nine eye banks throughout the country so far. The Eye Bank Society of Rajasthan, in Jaipur, has grown from 219 transplants in 2009 to almost twice that amount just a year later. This year, under the continued management of Rakhi Nathawat, they will leap again to 622 transplanted. And that's just one facility.  Other countries now benefiting from SightLife's model are Nepal, Paraguay, Ethiopia, and Vietnam.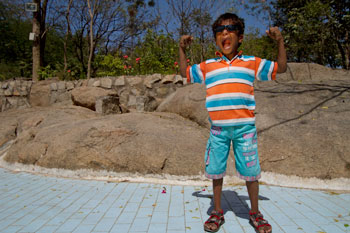 Such rapid expansion is not without its challenges. "We deal with the same challenges of any business that is scaling," Montoya explains, from managing international managers to intricacies of global distribution.  They also have more unique challenges of changing cultural attitudes towards organ donation, which SightLife's many years of bereavement care and donor counseling can help encourage.
Additionally, their ambitious program is taking SightLife into the often-challenging world of fundraising. With a current annual revenue of $14 million, SightLife hasn't needed to fundraise until now. Montoya recognizes that this is a new arena for them.  But he's not concerned about how to bring awareness to his cause in such a crowded field. "What we represent is a very finite solvable global health problem. This is a problem that people can get their minds around and see the end of."
Collaboration with Greater Seattle's global health community is also helping SightLife find its feet in the world of international development.  Alongside awards and framed articles on a wall in their modern offices, hangs a map labeled with the area's global health organizations.  Montoya emphasizes how proud SightLife is to be a part of this map.  "The global health community provides the soil to allow us to fully grow our mission and vision to reality."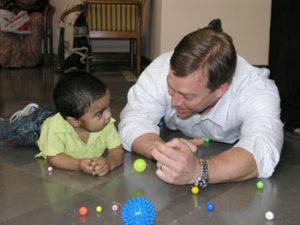 Montoya is aware of the need to stay true to their mission.  "As you scale, you can be tempted to lose focus," he states. But if the conviction and passion the staff has towards their mission is any indication, there's no concern of 'mission creep.' Having such dedicated staff is just one more feather in the cap for SightLife, which has been named one of the top 50 nonprofit places to work by Nonprofit Times for two consecutive years.
Montoya isn't letting the accolades distract him. His passion and determination are palpable as he remembers the too-many times he has had to turn a young child away from a possible transplant.  "When you're a blind child, your life expectancy is less than two years," he remarks, reiterating the importance of expanding to reach as many people suffering from corneal blindness as quickly as possible. "SightLife isn't just helping blind people see; it's saving lives."
Photos courtesy of SightLife
Changemaker
Beryl Cheal: 
An Educator's Mission for Disaster Relief
By Carolyn Hubbard
For Beryl Cheal, retirement has meant anything but slowing down.  After more than 40 years working as an educator and administrator, completing two masters degrees, working in the Gaza Strip, and serving in two separate Peace Corps placements, Cheal founded Disaster Training International, an organization that "helps adults help children who are living with the threat, existence, and aftermath of disasters."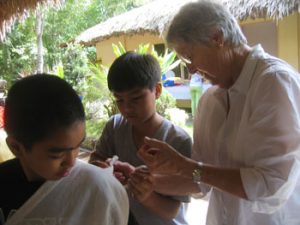 Cheal grew up in the woods of Southern Oregon, very poor, with no electricity, and looked down upon by peers. Despite the economic hardship, her parents encouraged her education. "[They] never talked about if we were going to college, it was when," she reflected. This respect for education and her experience growing up in adversity became some of the building blocks of Beryl's successful career as an educator and an advocate. She has taught preschool up to college levels and developed, directed and supervised Head Start and childcare programs in King County.  When she retired from her position with Head Start, she took a job directing a kindergarten system for Palestinian refugee camps in the Gaza Strip, a destination she knew little about. After two influential years there, she came back to the States, received a masters degree in Middle Eastern studies, and went back to continue working on their education systems.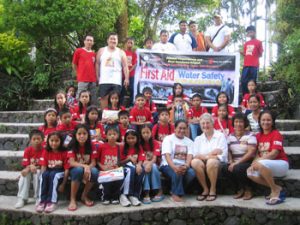 Cheal was sixty-five when Children's Disaster Services asked her to fly to New York and help kids during the days following the 9/11 terrorist attacks. Beryl remembers playing with one rough-and-tumble eight-year old who kept messing up other kids' games.  At first he was guarded, but later opened up to Cheal. He pulled a piece of gum out of his pocket and offered it to her, saying "Take it. I've never had a friend before." In that moment, Cheal recalled how deeply moved she is by kids dealing with trauma, and made the commitment to make sure that "the kids who have been traumatized, who have lost faith in the world, can say 'maybe there will be tomorrow.' "
Rather than returning home to Seattle, she stayed in New York for two and a half years to train childcare directors and school staff on working with traumatized kids. After funding was cut for the program she was working on, she joined the Peace Corps. She worked in Moldova for two years, went back to New York, took a certificate course in international trauma studies at Columbia University, and then moved back to Seattle. She then joined the Peace Corps again–this time to the Philippines. Her dedication to volunteering had not gone unnoticed, and in 2007, Cheal was presented the President's Call to Service Award.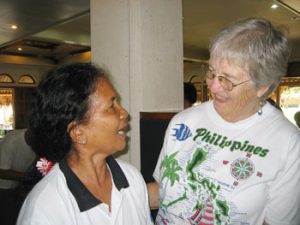 In the Philippines she worked for six months as a school-based disaster risk reduction technical officer. In other words, she helped schools learn how to prepare for natural disasters. A few years earlier, two major typhoons had hit the area where Cheal was living and one of the most active volcanoes had erupted, killing 1300 people in nearby villages. It was clear that there was a need to develop lessons to deal with natural disasters. Cheal developed disaster risk reduction competencies for all levels of elementary school, including model lesson plans for all grade levels in all subject areas, which are now part of the country's curricula. "That was a really cool thing," she recalls.
After taking a disaster training course, Beryl noticed that disaster trainings usually focus only on the immediate aftermath of a disaster, but lack content to help with the more lasting effects of trauma, whether it stems from disasters or abuse. "The approach needs to be much longer than two weeks. This should be in the schools, should be an approach that teachers can use with kids who have gone through difficult experiences," says Cheal.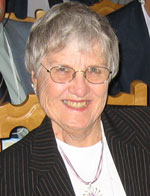 To fill this gap, she founded Disaster Training International, through which schools and individuals can request training or purchase manuals that Cheal has authored. The long-term vision is to set up a training institute for teachers working with children in trauma.  "I'd like to have the headquarters in Seattle and then satellite locations around the world," she explains fervently. She has already had requests from China and Nepal to attend her training sessions, but lack of funding has required her to turn down requests. For the moment, Cheal is financing and managing the organization on her own.  "I have big ideas," she says with a smile and twinkle in the eyes, but she sees how overwhelming the task of realizing those ideas can be. The need for support is one reason Cheal joined Global Washington, to network with people who are also just starting out and to create community. Global Washington has "their fingers on a lot of what is going on in terms of human needs," Cheal observes. "The potential is huge – putting people together, offering training."
In the meantime, there's work to be done and no slowing down. Cheal continues to volunteer with Children's Disaster Services. This week, they wanted to send her to tornado-ravaged Joplin, Missouri, but she's on call to work with kids after plane crashes.  Let's hope she has nothing to do.
Welcome New Members
Global Washington would like to welcome the new organizations that have become members in the last few months! Please take some time to familiarize yourself with these organizations and consider what opportunities there might be for collaboration and support. Together we are creating a unified voice for the development sector in the state and are working to build an equitable and prosperous world.
Living Earth Institute
The Living Earth Institute (LEI) is a Seattle-based non-profit 501(c)3 organization founded in 1999 to aid international communities in developing sustainable water resources. Their mission is: empowering communities to protect their health and environment through the sustainable use of water resources. http://www.livingearth.org/
GambiaHELP
Gambia Health Education Liaison Project exists to enable communities in The Gambia to protect, conserve and improve their health and the health of their community while building a sustainable economy and environment. www.gambiahelp.org
Community Health Africa a Poverty Solution
CHAPS is dedicated to easing poverty and suffering by supporting mobile clinics and remote healthcare providers in northern Kenya, http://www.communityhealthafrica.org/
Children's International Health Relief
The mission of CIHR is to improve the health care of needy children throughout the world. http://www.childrenshealthrelief.org/
Disaster Training International
The mission of Disaster Training International is to help adults help children who are living with the threat, existence, and aftermath of disasters. We provide emergency preparedness, mitigation, disaster response and recovery training for adults who are responsible for the care, nurture, and well being of young children in disaster situations. http://disastertraining.info/index.htm
Nsansa, LLC
Nsansa advises and coaches change makers and innovators across the public, private and nonprofit sectors who are interested in innovation, design, market based solutions and collaborative approaches to realizing change. www.nsansa.org
Imaging the World
Imaging the World (ITW) is changing the face of global medicine through a revolutionary new concept integrating technology, volunteers and education to bring medical expertise and high quality health care to remote and under-served areas worldwide. http://imagingtheworld.org/
Jet City Stove Works
Jet City Stove Works goal is to create an affordable, non-carbon burning stove that uses the seed of the Jatrophe plant, which is found throughout Africa and other areas in the Southern hemisphere. Moving cooking from an unhealthy daily experience to a healthy, inexpensive alternative.  http://jetcitystoveworks.com/default.aspx
World Connect
World Connect is dedicated to improving the health and well being of women and children in under-served and under-resourced communities worldwide. www.worldconnect-us.org
Washington Biotechnology & Biomedical Association (WBBA)
The Washington Biotechnology & Biomedical Association (WBBA) is an independent, non-profit 501(c)(6) trade association serving the life sciences industry in the state of Washington. Our members include organizations engaged in, or supportive of, research, development and commercialization of life science technologies. http://www.washbio.org
Individuals:
Michele Moore
George Nunes
Michael Kollins
Announcements
On June 23rd The Seattle Foundation (TSF) held one of the biggest days of charitable giving in King County history with its GiveBIG Campaign. During this one-day, online event, residents of King County made donations to local nonprofits and The Seattle Foundation committed to matching a share of every contribution.
Support the international development community in Washington by continuing to give! You can donate to us or give to one of our members by searching for their profiles on TSF's website.
To find out more about this campaign, visit The Seattle Foundation's nonprofit GiveBIG blog.
MFAN Partner PWYF's Aid Transparency Campaign
"Aid makes a real difference. It can save lives, put kids into school, and reduce poverty and suffering. But at the moment no one knows exactly how much money is being spent, where or on what." To get the most out of aid, we must know where and how it is being allocated. This is why Publish What You Fund, a London-based group, launched The Global Campaign for Aid Transparency. Governments have promised to be more transparent in the past and at the High Level Forum on Aid Effectiveness in Korea in early December 2011 we have the chance to hold them accountable. Publish What You Fund is looking for organizations to sign a petition urging governments and other donors to make their aid more transparent. Global Washington has recently signed onto the petition and urges others to do the same. A public push for greater transparency now will make a huge difference. http://www.makeaidtransparent.org/
ONE Application that Could Change the World
ONE, a grassroots advocacy and campaigning organization that fights extreme poverty and preventable disease, has recently released an application for the iPhone that will enable individuals to become more effective activists in the fight against extreme poverty. The ONE app makes it easier to get the very latest news, sign and share petitions to world leaders, call, e-mail or tweet the President or your member of Congress, find and attend local events, and check out the latest Living Proof videos and stories. You can also easily engage and connect with your social network and recruit new people. That's what truly makes this the ONE app that could change the world. Be one of the first to download it.
If you don't have an iPhone, don't worry. ONE will be launching this app on other mobile platforms later this year.
Richard's Rwanda Founder Honored by Hasbro Community Action Heroes
On May 26th, six young people across the United States, ranging in age from 7 to 17, were honored as Hasbro Community Actions Heroes. The Hasbro Community Action Hero Awards are presented annually in partnership with generationOn, the youth service division of the Points of Light Institute, to recognize youth leaders committed to community service and volunteering. Each of the award winners embodies generationOn's mission to inspire, equip and mobilize youth to take action that changes the world and themselves through service. Among those honored that night was Jessica Markowitz (age 15) from Seattle, Washington. A tireless advocate for global education and social justice, Jessica founded Richard's Rwanda-IMPUHWE when she was 11 years old to support educational opportunities for young girls in the rural area of Nyamata, Rwanda. These awards are important because they recognize the inspiring and beneficial work young people are doing and show how any individual can become part of the solution to the world's problems.
Landesa Welcomes New Chief Program Officer
Jolyne Sanjak, former managing director at Millennium Challenge, is joining Landesa to further the organization's work promoting legal land rights for the world's rural poor.  According to the Landesa announcement, "Dr. Sanjak is one of the world's foremost experts on how broad, secure land rights can spark sustainable economic development for individuals, families and communities. She brings to Landesa more than 20 years of technical and managerial experience. [She] worked as a specialist on land policy and rural development in USAID's Bureau for Latin America and the Caribbean. Dr. Sanjak was formerly assistant professor of economics at the State University of New York at Albany. She holds a Ph.D. in agricultural economics with a specialization in development economics from the University of Wisconsin. She also holds a MS in agricultural economics from Penn State University." Welcome Dr. Sanjak!
African Leaders Championing the Fight against HIV/AIDS
Thirty years have passed since the first recorded cases of HIV/AIDS, and though the epidemic continues in Sub-Saharan Africa, huge strides have been made in HIV education, treatment, and awareness. Join  the World Affairs Council, the Washington Global Health Alliance, and His Excellency Mr. Festus Gontebanye Mogae, former President of Botswana and current Chairman of the Champions for an HIV-Free Generation on June 28 for a community discussion about what has been learned so far and how African leaders are working together to confront the epidemic.  Co-presenters include: African Chamber of Commerce of the Pacific Northwest, CARE, Department of Global Health, University of Washington, Global Washington, International Training and Education Center for Health, Northwest Science Writers Association, School of Public Health, University of Washington, Washington Biotechnology & Biomedical Association, and Washington Global Health Alliance.
The event, African Leaders Championing the Fight against HIV/AIDS, takes place at Town Hall Seattle. Doors open at 6pm for an outreach fair and the event begins at 7pm.  The price is $10 for World Affairs Council members, $15 for non-members, and $10 for students. Click here to find out more and register.
African Chamber of Commerce of the Pacific Northwest
The ACCPNW is hosting a luncheon of African cuisine with guest speaker Congressman Jim McDermott  on June 28th, from 11:30 to 1:30pm at One Union Square Board Room. McDermott is co-author of the AGOA act and founder and chair of the congressional task force on international HIV/AIDS.  At the luncheon, he will discuss current and future trade policies between the U.S. and Africa, and the National Export Initiative.  The luncheon cost is $35.  Please contact (206)256-6139 for more details.
"Basic" Accounting Workshop for Non-Profit Organizations
Clark Nuber, Certified Public Accountants and Consultants are holding three one-day workshops on July 12,13,and 14 focusing on non-profit accounting, taxes, and federal compliance. Workshops will include discussions and interactive group exercises. Cost is $295 per day, or $780 for all three days. Contact  Clark Nuber for more information.
Global Partnerships Hosts Business of Hope Luncheon
Join Global Partnerships for their Ninth Annual Business of Hope Luncheon from 11:30am to 1:15pm on October 12 at the Westin Hotel Grand Ballroom. Community and business leaders will join together to recognize the work being done to bring people out of poverty and into self-sufficiency. Find out more and register here.
Global Washington Members Deliver Laptops to Japan
In March, Global Washington members InterConnection and  Microsoft teamed up with Dell, HP and local volunteers to prepare and ship laptops to Japan to help with the relief effort from the earthquake and tsunami. These computers were sent to NGOs working on the ground in Japan to help them coordinate relief efforts after communication networks were severely disrupted by the disaster. Recipient organization included including Care, ChildFund Japan, Habitat for Humanity, International Federation of Red Cross and Red Crescent Societies, Japanese Red Cross, Mercy Corps/Peace Winds, Oxfam Japan, Plan International, Relief International and Save the Children. For more information, visit: http://blogs.technet.com/b/microsoftupblog/archive/2011/03/25/volunteers-deliver-laptops-to-support-relief-efforts-in-japan.aspx
Global Washington Events:
Wednesday, June 29th
Post-soviet European countries after 20 years of independence: same past, different destinies
Wednesday, July 6th
Global Washington Monthly Member Meet-Up
Other Events:
Wednesday, June 22
Microfinance & Microbrews: Advocating for Microfinance & Poverty Alleviation
Vaccines: The Global Health Miracle
Thursday, June 23
Save the date! His Excellency Ólafur Ragnar Grímsson, President of Iceland
Grassroots Organizing for Environmental Justice: A Global-Local Dialogue
Friday, June 24
Latin America Roundtable: Delegation from Piura Region, Peru
Tuesday, June 28
ACCPNW Luncheon with Congressman Jim McDermott
Global Leadership Series: African Leaders Championing the Fight against HIV/AIDS
Wednesday, June 29
The Importance of Trade and the US – Korea Free Trade Agreement
Tuesday, July 12
2011 USFLC Washington Conference, Investing in the Future: A Smart Power Approach to Global Leadership
Wednesday, July 13
2011 USFLC Washington Conference, Investing in the Future: A Smart Power Approach to Global Leadership
Wednesday, July 20
Grameen Foundation Breakfast: Building a Business Around Mobile Phones to Benefit Poor Farmers
Friday, July 22
Vaccines: The Global Health Miracle
Saturday, July 30
Annual Garden Party – Days for Girls International
Contributors: Megan Boucher, Nicola Castle-Bauer, Bookda Gheisar, Carolyn Hubbard, Jessica Leslie