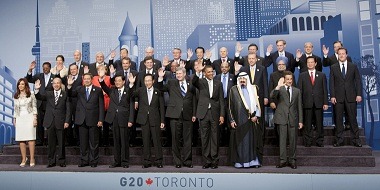 With 5 years left to 2015, the target date for achieving the Millennium Development Goals (MDGs), is the world on track for achieving these goals?  Has the economic crisis in 2008 affected the progress? The good news is that though the global economic crisis has slowed progress, the world is still on track.  However, the 2010 progress report issued by the United Nations illustrated that success is uneven across the various goals.  While a number of goals are expected to be achieved, the UN still urges a major push forward by all international development partners to reach all of the goals.  UN Secretary-General Ban Ki-moon brought this key message to the G20 summit in Canada last month, urging world leaders to keep their promise and not to "balance budgets on the backs of the world's poorest people."  As a result of Mr. Ban's urgent message, the next G20 summit in November 2010 will include development on the agenda for the first time.  Also, the UN MDGs summit will take place in two months in New York. A concrete action plan is expected to emerge to accelerate the realization of the commitments world leaders promised in 2000.
According to the 2010 UN Progress Report on the MDGs, goals in the following areas are expected to be reached with current trends:
– Poverty reduction
– Sustainable access to safe drinking water
– Developing countries gaining greater access to the markets of developed countries
Some progress has been made in the areas below, but much more work needs to be done in order for these goals to be realized by 2015:
– Universal primary education
– Reducing child and maternal mortality
– Stabilizing the spread of HIV and AIDS-related deaths
– Malaria prevention and treatment
– Forest conservation
– Information and communications technology penetrating in the developing world
 If the world does not expedite progress in these areas, we may not reach these goals:
– Ending hunger
– Gender equality
– Funding in family planning
– Ensuring environmental sustainability
– Increase in official development assistance
 All in all, in each of the target areas, extraordinary attention is demanded to eliminate the "stubborn gaps," as described by Mr. Ban, between rich and poor, urban and rural, and men and women.
 To view the full version of the UN MDGs 2010 report, please click here.