Here's a roundup of interesting development policy-related news from the last couple of weeks.  Did we miss anything?  Let us know in the comments.
Secretary of State Clinton made a speech about the future of development policy last Wednesday, and there is no shortage of commentary-  from William Easterly, Nicholas Kristof, Paul O'Brien of Oxfam, Chris Blattman, Devex, and others (Women are the Solution and Men May be the Problem in Developing Countries, IPS news).  Click here to see CGD's compilation of major media coverage of this speech.  Global Washington covered this speech as well– I was curious about how much of Clinton's speech addressed GW's four principles of aid effectiveness– not very much.  Stay tuned for more analysis of this speech, with a particular look at global health.
World Vision speaks out against the proposed Anti-Homosexuality Bill of 2009 in Uganda, which threatens to im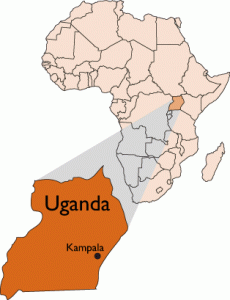 pose the death penalty on homosexuals. This bill could undermine World Vision's work in Uganda by stigmatizing people in the communities it targets, according to the World Vision Uganda national director.
You'll probably agree that reducing spending on foreign aid to ease the federal fiscal crunch is an idea from the "Hall of Lame."
Cash on Delivery Aid makes some international development professionals anxious, and Nancy Birdsall responds in the Center for Global Development blog. 
Economists warn that Vietnam may get stuck in a middle-income trap, though many Vietnamese people worry about being stuck in a no-income trap.
Pakistani government and NGO's vying for a piece of the $7.5 billion foreign aid package– education is a key component, but who will control this money is in question.  The problems are so large that there still won't be enough to go around, according to experts.
Traditional knowledge complements modern science: indigenous rainmakers in Kenya work with meteorologists on climate change research.
Senator Cantwell introduced a climate bill that would "cap and dividend" as an alternative to "cap and trade." Read article here and see Cantwell's page of links on Carbon Limits and Energy for America's Renewal (CLEAR) Act here.
The Modernizing Foreign Assistance Network, MFAN, recaps progress on foreign aid reform in 2009 and looks ahead to 2010.