Welcome to the February 2018 issue of the Global Washington newsletter.
IN THIS ISSUE
Letter from our Executive Director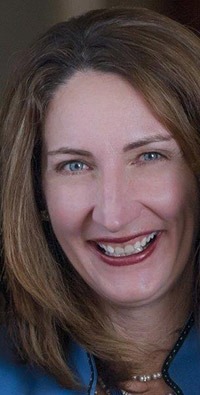 More than two years ago, we experienced collective anguish at an image of a toddler, face down on a sandy beach in Turkey. His picture was picked up by news outlets around the world. A Syrian refugee, whose name we later learned was Aylan Kurdi. He was three-years-old.
There are untold numbers of Aylan Kurdi's in our world and although his story prompted an enormous outpouring of activism and donations to aid organizations working with refugees, the story eventually faded, to be replaced by the next breaking news story.
At Global Washington, we are committed to continuing to shine a light on urgent issues, like the Syrian refugee crisis and others that demand our attention, our understanding, and our collective action.
This month we hosted an event with three leaders of local organizations that are working with refugees both here and abroad: World Relief Seattle, International Rescue Committee (IRC) and Extend the Day. We wanted to talk specifically about the challenges faced by women and children fleeing conflict and natural disasters.
World Relief Seattle and IRC both work with refugees who have been resettled here in Seattle, while Extend the Day, a maker of rugged solar lanterns for children, partners with another Global Washington member, Spreeha Foundation, to help meet the needs of thousands of Rohingya refugees in Bangladesh.
You'll read about their stories in this month's newsletter, and as you do, I hope you'll reflect on the things that have changed as a result of the global development community's work, the important progress that has been made. But I hope you'll also contemplate the work we have yet to do.
This is the tenth year of our organization, and in each of our issue campaigns, we'll be looking ten years ahead – asking ourselves what the world will look like. What do we want it to look like? And how can we, together, help usher in the best version of that future?
There's more to come, and we hope you'll join the conversation at #next10global.

Kristen Dailey
Executive Director
Partnership Highlights
Spreeha and Extend the Day
By: Joanne Lu
As the world continues to face the highest levels of displaced people since World War II, Bangladesh is grappling with its own refugee crisis of historic proportions.
Since August 2017, nearly 700,000 refugees have flooded across the country's southeastern border, after neighboring Myanmar initiated a military crackdown against its Rohingya Muslim minority population. Aid efforts in the makeshift camps have been tightly controlled, but organizations like Spreeha and Extend the Day are determined to make a long-lasting impact on a population that has often been described as the "world's most unwanted people."
The Rohingya refugee crisis is a particularly troubling one. Though they have lived in Myanmar's western Rakhine state for generations, the government and ethnic majority Buddhist population refuse to recognize the 1.1 million Rohingya as an ethnic minority. Instead, they are considered illegal migrants from Bangladesh and consequently denied citizenship and basic rights, such as freedom of movement.
The U.S. has condemned the brutal military operation that began last summer as "ethnic cleansing." The U.N. said the violence – including executions, gang rapes, mutilation and arson – "may amount to crimes against humanity."
So, they fled. And after a treacherous journey, on which many starved, drowned or were blown up by landmines, almost 700,000 Rohingya have made it to Bangladesh.
Though they're no longer at risk from Myanmar's security forces, the Rohingya still face daily perils in Bangladesh's makeshift camps. The fact is Bangladesh has neither the resources nor the land to care for such a massive and sudden influx of refugees. Including those who were already in camps prior to Myanmar's military operation, Bangladesh is now hosting about 900,000 refugees.
When the founder of Spreeha Foundation, Tazin Shadid, visited the Rohingya camps in Cox's Bazar, he told his team it was unlike anything he had ever seen before. Spreeha has been working in Bangladesh's slums since 2012 to break cycles of poverty through health care, education and skills training. Still, even for someone accustomed to working with extreme poverty, conditions in the camps were shocking.
Jo Lonseth, co-founder and executive director of Extend the Day, had a similar experience. Extend the Day, which works in 10 countries, has been partnering with Spreeha for five years to provide solar-powered lamps to children in Dhaka's slums.
"The sheer desperation and need that you can see in their eyes and the brutality and terror you hear from their stories are absolutely heartbreaking, and nearly impossible to believe." Lonseth said.
Although Bangladesh's military and government are coping as best as they can with the situation, Lonseth noted that "no one's really willing to accept that it's a long-term situation yet."
"There's definitely need for immediate relief efforts – like food, shelter, water and health care," Spreeha's CEO Ferdouse Oneza said, "but we also found that there is a need for something that creates long-term impact in the community."
After the long walk to Bangladesh, many of the Rohingya were dehydrated, malnourished or pregnant by their rapists, so Spreeha immediately began with a health camp. They also saw a critical need for education, which had fallen to the wayside as families focused solely on survival.
"Under normal circumstances, these kids would be in school," Oneza said. "This a crucial time for their behavioral and mental development."
Spreeha is now running a health center and two pre-schools, with three more schools in the works. The facilities are run by Spreeha staff, their partners, and refugees from within the camps.
For Extend the Day, working in the camps fell outside of the organization's stated mission of providing lights to kids through established programs and communities, like schools. So, Lonseth and her team set up a new fundraiser specifically for the Rohingya camps. When sponsors signed on, they moved in. So far, they have provided 2,200 solar lights. That means that almost half of the 5,000 families in the camp they're working in have access to a clean light source. Extend the Day is focused on fulfilling their commitment to providing each of the 5,000 families with a solar light.
Lonseth says that "spending some time in the camps has really proved how valuable having the solar lights will be."
For one thing, lamps go a long way to ensure one's safety among hundreds of thousands of people camped out in pitch dark rice fields. They're also helpful when navigating to the one bathroom shared by every 200 people. Women and girls especially face a high risk of sexual assault when they need to relieve themselves. And when rainy season turns the campgrounds into dangerous mudslides, pregnant women need to be particularly careful as they make their way to the bathroom.
Of course, solar lamps are also a clean alternative to fires that are turning into a crisis themselves with tents set up so closely together. Firewood is also quickly running out, prompting refugees to burn anything they can find, even infringing on neighboring wildlife sanctuaries. As a result, there have been several deaths from wild elephant attacks.
Although the immediate benefits of solar lamps are evident, Lonseth also hopes that whatever happens to the Rohingya and wherever they go, they'll be able to take the portable lamps with them to live healthier, safer and better lives.
Ultimately, that long-term impact is Spreeha and Extend the Day's vision for the Rohingya people. As Oneza noted, Rohingya youth can become targets for recruitment by terrorist organizations because of the "sub-human conditions" they have been subjected to. But with proper health care, education and eventually skills training, she hopes they can avoid that fate.
Repatriation to Myanmar looks like a long shot, and the Bangladeshi government seems to still be in denial that the Rohingya refugee crisis will last longer than just a few months. But Spreeha and Extend the Day say they're in it for the long haul.
"As long as this community stays here, we need to ensure their safety and wellbeing," Oneza said.
---
Issue Brief
In Search of Refuge: Challenges for Women & Children Fleeing Conflict and Other Humanitarian Disasters
By Joanne Lu
The world currently faces a refugee crisis of unprecedented magnitude. According to the UN refugee agency (UNHCR), 65.6 million people had been forcibly displaced from their homes by the end of 2016. Almost 22.5 million of these people are classified as refugees, having crossed international borders while fleeing war, persecution, and violence.
Among the displaced is a subset of individuals who face some of the greatest risks: women and children.
The UNHCR says that more than half of the world's refugees are under the age of 18. According to the agency, nearly 50 million children globally have been "uprooted," and 300,000 were traveling alone in 2015 and 2016. Meanwhile, women and girls make up about 50 percent of the world's refugees, internally displaced, or stateless persons.
In light of these numbers, it's startling that less than one percent of the world's refugees are ever resettled. What's more, in 2017 the number of refugees resettled globally dropped by more than half.
Despite grim prospects for resettlement, ongoing conflict, violence, persecution, extreme poverty, climate change and natural disasters continue to compel people to abandon their homes. For women and children in particular, the risks are immense.
In addition to the physical risks – sickness, injury, or death – fear of sexual and gender-based violence also plagues women and girls along their journey. And even those who make it to a country of first asylum face tremendous challenges.
Conditions in refugee and detention camps are notoriously poor. Many are overcrowded with makeshift shelters and lacking in adequate sanitation, hygiene, electricity, water, security and health services. These conditions have led to dire health consequences. For example, diphtheria – an almost eradicated disease – recently broke out in Rohingya camps in Bangladesh, killing 31 people and infecting about 4,000.
In light of these challenges, international agencies and humanitarian groups are working tirelessly to help mitigate the suffering of refugee families, providing everything from food, shelter, and water, to medical care and mental health support.
Aid organizations have also found that giving cash or vouchers to refugees allows them to purchase what they need – food, medicine, school fees, etc – while also making them less likely to resort to harmful coping strategies. The strategy also directly benefits local economies and promotes better relationships between refugees and their host communities.
Perhaps one of the gravest challenges for displaced children and adolescents is sporadic or nonexistent access to education, which directly impacts their economic futures. While 91 percent of children globally attend primary school, only 61 percent of refugee children do – a figure that drops below 50 percent in low-income countries.
On the education front, organizations are teaming up in powerful and surprising ways to provide early learning programs. The recent International Rescue Committee and Sesame Street partnership for Syrian refugees is one such development. And more and more programs that educate and empower refugees are emerging.
* * *
Read more about what Global Washington members are doing to support refugees, particularly women and children. We encourage you to continue learning about these important issues, and if you wish, seek out ways to volunteer for the non-profits listed, as well as donate directly to them or to the Global Impact Refugees Fund (refugeesfund.charity.org)
American Red Cross
Armed conflict, international disasters and migration leave millions of people around the globe in urgent need of humanitarian assistance every year. As a truly worldwide network, the volunteers of the International Red Cross and Red Crescent are able to help families reconnect when they have been separated internationally as a result of conflict, disaster, migration or other humanitarian emergency.  http://www.redcross.org/
Americares
Americares saves lives and improves health for people affected by poverty or disaster so they can reach their full potential. The organization is helping vulnerable families fleeing conflict in Syria and Yemen and delivering lifesaving treatments to Somalia where a prolonged drought has forced more than one million people from their homes. Americares programs support health care services for refugees as well as host communities. For the Syria crisis alone, Americares has provided more than $12 million in aid since 2012. By collaborating with partner organizations, Americares is able to reach vulnerable families with critical health programs, medicine and supplies. http://www.americares.org
Extend the Day
Extend the Day provides solar-powered reading lights, at no cost, to schoolchildren who live without access to electricity. These small, inexpensive lights last for years, and eliminate a child's exposure to the fire hazard and toxic health effects from kerosene and other burning fuel – and allows them to study, read and complete homework after sunset. Extend the Day partners with local on-the-ground NGOs and has replaced thousands of toxic light sources with a clean solar light to children in nine countries around the world. Extend the Day has partnered with GlobalWA member, Spreeha Bangladesh, to provide Rohingya refugees with desperately needed lighting. Having a safe, clean and free light source has reduced the number of deadly home fires, has replaced the use of very scarce fossil fuels, and has provided a measure of safety during the very dark nights within the camps. https://www.extendtheday.org
International Rescue Committee  
The International Rescue Committee (IRC) works in over 40 countries and 27 U.S. cities to help people whose lives and livelihoods are shattered by conflict and disaster to survive, recover, and regain control of their future. The IRC leads efforts to break down barriers faced by women and girls across all contexts and services it provides, spearheading global policy efforts to safeguard against and rapidly respond to violence against women and girls. In Seattle, the IRC is tailoring programs to ensure women and girls have equal access to services and are able to connect with others in their new community.  https://www.rescue.org/united-states/seattle-wa
Medical Teams International
In partnership with the United Nations High Commissioner for Refugees, national ministries of health and other NGOs, Medical Teams International provides life-saving health care to refugees around the world. In Uganda, Lebanon, Turkey, Bangladesh and soon Tanzania, Medical Teams International is the health provider for more than 1 million people in critical need. Flashes of intense violence and persecution have sparked a resurgence in the number of refugees from Myanmar and the Democratic Republic of Congo. Meanwhile, refugees from South Sudan continue to come across the border into cramped settlements in northern Uganda, where Medical Teams has more than 700 Ugandan health staff. More than 81 percent of all the refugees are women and children who require immunizations, supplemental nutrition, clean water, hygiene, and medicine to treat cholera and malaria. In Bangladesh and Lebanon, Medical Teams trains and empowers teams of refugees to act as volunteer health promoters to spread messaging in their communities and identify sick mothers and children. http://www.medicalteams.org
Mercy Corps
Mercy Corps empowers people to survive through crisis, build better lives and transform their communities for good. This means not only meeting the urgent needs of today but also building a stronger tomorrow by addressing the root causes of conflict and poverty.
That's why Mercy Corps believes in investing in young women and girls so they can gain skills, build livelihoods and reach their goals, unleashing their potential to improve their lives and become leaders for their families and the world. Research shows when women are given an equal voice in their communities, their children are healthier, their lives are more stable and their societies are more peaceful. In each of the 40-plus countries where Mercy Corps works, it considers the needs of both genders and works to empower those most at risk. More than half of the people Mercy Corps is reaching today – about 15.2 million – are women and girls. https://www.mercycorps.org
NetHope
NetHope empowers committed organizations to change the world through the power of technology. For refugees, access to information is a necessity. NetHope provides Wi-Fi and charging station solutions in Greece, Slovenia, and Serbia that connect refugees to family, news, and resources. It also helps refugees rebuild their lives in Germany through the distribution of managed Chromebooks and is exploring ways to make education available to refugee children. http://nethope.org/
RenegAID Innovative Disaster Relief
RenegAID develops educational materials to help people understand catastrophe trauma and learn the differences between everyday language and the language of survival and regeneration. Disaster policies, procedures and plans are cognitively developed prior to a catastrophe. The language of survival and regeneration is not a cognitive language, but rather a language spoken by survivors within disaster. RenegAID advocates for those who speak the language of survival and regeneration, and believes their leadership is key to overcoming the difficulty that aid organizations face in scaling up and delivering timely relief. The catastrophic mass migration our world is currently experiencing cannot be managed using procedures mitigated in past disasters or written in less confusing times. This catastrophe can only be managed by appreciating the existence of two distinct languages and the indispensable leadership from survivors themselves. http://www.renegaid.org
Spreeha
Spreeha empowers underprivileged people by providing healthcare, education, and skills training. Spreeha's work in the Rohingya refugee camps in Bangladesh builds on its core values of empathy, creativity, lean methodology, continuous learning, and partnership. The objective is to create longer term positive changes like healthcare and education for women and children.  In most cases, those being served are pregnant and rape victims or children who have been orphaned. Spreeha's early childhood development centers aim to create a safe and supportive learning environment for the refugee children with pre-school education.  Spreeha strives to create lasting impacts on the lives of those who are in the most difficult of situations. http://spreeha.org
UNICEF USA
Fifty million children around the world are on the move – 28 million of whom have been forcibly displaced by conflict and violence, and millions more migrating in the hope of finding a better, safer life. Women and girls are vulnerable to sexual and gender-based violence at all stages of migration journeys. UNICEF is working on the ground to ensure that programs and policies in response to this crisis put the rights and needs of all children first. UNICEF is also working to expand humanitarian services wherever needed on refugee routes, including providing water and age-appropriate food, and establishing child-friendly spaces, where children can play, learn and receive counseling, and women can rest and take care of their babies. UNICEF is working to find sustainable solutions to the root causes of the crisis, and addressing the long-term needs of child migrants and refugees. https://www.unicefusa.org
World Concern
World Concern is a Christian global relief and development organization. Faith compels the organization's leaders to extend life-saving help and opportunity to people facing the most profound human challenges of extreme poverty. Many of those World Concern serves are displaced by crisis or conflict. Currently, this includes responding to the Rohingya refugee crisis in Bangladesh. World Concern is assisting with emergency aid, including shelter assistance. World Concern is also serving families displaced by conflict in South Sudan and drought in Somalia. World Concern meets critical needs of refugees and internally displaced people as a first step in paving the way for lasting, sustainable change. In partnership with its supporters, World Concern's efforts reach deep into the most remote corners of the planet—beyond the end of the road. World Concern asks the people it helps to serve alongside—building the programs they need—enabling them to realize their God-given potential. World Concern operates transformational community development programs in Haiti, Kenya, South Sudan, Somalia, Chad, Uganda, DRC, Sri Lanka, Nepal, Bangladesh, Laos, Myanmar, and Vietnam. http://www.worldconcern.org/
World Relief Seattle  
World Relief Seattle provides vital services to refugees and immigrants as they rebuild their lives in Washington state. The organization provides foundational resettlement services, including, employment, economic empowerment training for women, Summer Camp for Refugee children, ESL classes, and a legal clinic. In 2016, World Relief Seattle resettled more than one-quarter of all the refugees entering Washington state (3907 refugees), a total of 1,205 individuals. Over the long-term, refugees build mutually transformative relationships that prepare them to become fully functioning and vibrant participants in their communities. https://worldreliefseattle.org/
World Vision
In and around Syria, home of the world's largest refugee crisis, World Vision helps more than two million people per year. Beyond Syria, World Vision works with millions more refugees and internally displaced people around the world. WV serves in entrenched, decades-old refugee crises in places like northern Kenya and Lebanon. WV also takes swift action in escalating crises, such as the recent exodus of South Sudanese into Uganda, and of Myanmar refugees into Bangladesh. In addition to meeting urgent relief needs, the organization works in the world's broken places on the root causes of fragility that perpetuate extreme poverty and drive conflict and forced migration. From places like Syria and Iraq, to Afghanistan, Somalia and South Sudan, World Vision partners with communities, governments and generous donors to provide food, clean water, child protection, education, jobs and health support. Wherever they may flee, World Vision works for lasting change in the lives of children and the poorest displaced people. http://www.worldvision.org
---
Organization Profile
International Rescue Committee
By: Joanne Lu
The International Rescue Committee (IRC) has been front and center in tackling the ongoing refugee crisis that has gripped the world since 2016. With an impressive array of partners, the organization is distinctive for its large scale response internationally and domestically to the world's worst humanitarian crises.
"We work with refugees from harm to home – whether that is home in a refugee camp, home in a third country or home rebuilding their lives in Europe or in the United States," Nicky Smith, executive director of IRC in Seattle, said.
Since its founding in 1933 at the suggestion of Albert Einstein, the IRC has been shaped by the conflicts and disasters to which it responds. At that time, it was Hitler. In 1976, it was the Indochina refugee crisis – when more than 3 million people fled newly established communist governments in Vietnam, Cambodia and Laos – that prompted the IRC to open 16 U.S. regional resettlement agencies, including in Seattle.
Smith has been the head of the Seattle office for two years, but she's been with the IRC for almost 15. According to her, the organization's mission extends beyond refugee resettlement to health, safety, education, and economic support for communities in the midst of turmoil.
"We're really looking along the continuum of support from the point of crisis, and even helping those who can't flee," she said – especially women, children, people with disabilities and the elderly who are financially or physically prohibited from fleeing.
For those who can make the journey, the IRC is there to provide support along the pathway to safety – in camps, in countries of transit, and, for less than 1 percent of them, in a destination country. That's where resettlement agencies like the Seattle office step in with a range of services to help refugees rebuild their lives.
But as Smith pointed out, rebuilding is a huge challenge. Many have left large numbers of family members behind, and for those who've raised their children in larger families and who are used to having that support, family is everything.
"There's a sense of bereftness and mourning when they come in," Smith said. "They're excited about rebuilding their lives and being in safety, but they can't help but worry they've left their family in harm's way. So, we try to be sensitive to those needs and have a trauma-informed approach in the services we provide."
The IRC is federally contracted to provide initial resettlement services to refugees in the first three months upon their arrival, such as helping them find housing, go to the doctor, get jobs, enroll their children in school, register for social security cards, navigate public transportation, pay bills, use laundry machines and more. The IRC goes beyond those initial three months to provide additional services focused on empowering people towards self-sufficiency and long-term success, including providing immigration services for families to apply for citizenship as they meet the timeline for eligibility
For particularly vulnerable clients who need more than three months of support, the IRC has an Intensive Case Management (ICM) program, through which they can support clients for a year or even two. Because of IRC's partnership with Harborview Medical Center, Seattle Children's Hospital, and the Refugee Health Promotion Program, Smith says ICM clients tend to be those with significant medical needs – such as kidney failure, severe burns, or serious emotional and physical needs as a result of torture. A high proportion of them are women and children.
However, Smith says that most of the IRC's services are actually geared toward women and children under the age of 18, because they make up more than 70 percent of the clients.
School districts, for example, have contracted the IRC in Seattle to offer after-school programs for refugee kids, including in-school and at-home tutoring. At-home tutoring is especially helpful, according to Smith, because it also helps mothers navigate the U.S. school culture of volunteering and parent teacher associations.
The IRC in Seattle has also partnered with the Seattle Theater Group and a rock-climbing group called Vertical Generation to help kids, especially girls, build assertiveness and leadership skills.
"Their confidence levels have just soared," Smith said of the kids in the rock-climbing program.
On the other end of the age spectrum, the organization's Senior Program has done a lot to help elderly refugees, who tend to have an especially hard time with resettlement.
"They struggle with English, and they have a strong sense of isolation, because their families go out during the day," Smith said. "Then, they start to get depressed and have health issues."
But English classes, learning how to use mobile phones and public transportation, and group outings help them build independence and a social network.
Sometimes, they even get a reminder of home. Recently a group of senior refugees, mostly from Bhutan, visited the Asian Aviary exhibit at Woodland Park Zoo. They were moved to tears, Smith said, because it felt "just like home" – which some of them hadn't seen for decades.
Smith has found that providing avenues for refugees to stay connected to their cultures is particularly good for mental and emotional wellness. Through the New Roots program, for example, 155 families are growing traditional foods in three community gardens – two in Tukwila and one in Kent.
"Many of them come from a farming background, so they feel a real sense of comfort by farming and gardening," Smith said. "It gives them a sense of normalcy."
A partnership with City Fruit also gives refugees the opportunity to harvest fruit from neglected trees around King County. Last year, within a matter of hours, gardeners harvested more than 600 pounds of fruit, which they then got to take home.
For some of the families, the produce and fruit they grow and harvest is not only a reminder of home, but also an extra source of income, which is an important step toward self-sufficiency.
That's why Smith is especially excited about the IRC's recent partnership with Starbucks. With its most recent commitment to hire 10,000 refugees globally over the next five years, Starbucks is building on its mission to use its scale to create opportunities for all, including commitments to hire 25,000 veterans and military spouses by 2025 and 100,000 Opportunity Youth across the U.S. by 2020.
"It's obviously very clear that a resilient refugee is a refugee that can provide for their family and have sufficient funds to be above the poverty line," Smith said. "Starbucks helps us do that."
Instead of just a regular entry-level job, Starbucks offers refugees the chance to build a career. For some women, it's a great opportunity to enter the workforce with a company that also supported the building of the New Roots community garden in Kent.
"It's really remarkable working with Starbucks. They have such a commitment to community," Smith said.
Especially at a time when governments around the world are slamming their doors on refugees, partnerships, like those the IRC has formed throughout Seattle, go a long way to hasten the journey from harm to home.
---
Changemaker
Chitra Hanstad, World Relief Seattle
By Joanne Lu
For as long as she can remember, Chitra Hanstad, executive director of World Relief Seattle, has been a champion for the marginalized.
"I've gotten in a few fights and scuffles in my younger years trying to get between a bully and somebody else!" she said with a laugh.
Though the mother of four is less likely to engage in fisticuffs these days, she continues to break down barriers for the world's most vulnerable people. Hanstad is one of the few Executive Directors of color running a refugee resettlement agency in the state of Washington. But even as an immigrant herself, she believes no one is better-suited to lead refugee services than those who have experienced the journey first-hand.
"My family came to the U.S. because of the pull of the country, not because we were pushed out [of our home]," she said.
Hanstad moved from India with her family when she was seven years old. Her parents were both doctors in small village hospitals outside of Madras (now Chennai). She remembers helping her mother – one of the very few female doctors at the time – put on puppet shows to teach women about health, contraception, and other issues in even more remote villages than theirs.
"That sense of 'the world is bigger than me' came into my life quite early," she said – instilled not just by her mother, but also her grandmother, who made enough rice and daal every Christmas to feed all the rickshaw drivers and beggars who passed their front yard.
When her family immigrated to the States in 1969, her parents continued to practice medicine through a country doctor program that moved them from one tiny Midwest town to the next. But having arrived right on the heels of the civil rights movement (1954 – 1968), they were truly an enigma to an America that primarily saw race as black or white. Hanstad says that white kids thought she was black because of her dark skin, but black kids thought she was white because she wore her hair in two long braids. Their confusion meant she and her three brothers would often be bullied.
But a tough childhood also helped Hanstad develop a deep sense of empathy for others. Even during her early career in marketing and advertising, she volunteered in India every chance she got.
"I always had this desire to alleviate human need," she said. "I saw the structural injustices in India – it's not racism; it's colorism and classism – and how people that get stuck in the bottom rungs become very fatalistic and often surrender to the very system that discriminates against them."
One day, while working at an ad agency, she found herself at an impasse between her career and values. A client wanted her team to create a campaign for tobacco rolling papers.
"I thought, 'What am I doing? I'm creating human need. This is so far away from who I am at my core,'" she recalled.
Hanstad began to volunteer at an Opportunity International office in Chicago, where she fell in love with the idea of microenterprise. She knew she was good at business, but hadn't realized she could translate those skills to pull people out of poverty. After almost five years in marketing, she decided to return to school for a second Master's degree – this time in Development Economics and International Development.
In August 1990, Hanstad moved to Seattle to work on her thesis with Landesa. She was supposed to be there for three months and then go to the U.N. for an internship. But after two weeks, one of her colleagues admitted he was falling in love with her.
Tim proposed to her the day she turned in her thesis, and by July the next year, they were married.
With her new home in Seattle and soon four young children, Hanstad decided to shift her focus locally. She and her husband had been attending an African American church in Rainier Valley, which at the time was "one of the most under-resourced neighborhoods," she said, "but it's quickly gentrifying."
She saw huge economic needs and lack of opportunity. She also saw lots of programs for single mothers and women. But what she didn't see were a lot of men, because many of the neighborhood's 18- to 35-year-old men were in prison. And when they got out, there weren't programs to help them reintegrate into society.
So, in 1992 Hanstad founded Emerald City Jobs – a nonprofit to help black men find jobs out of prison. The organization was very successful, but eventually, she began to question why she – an Indian woman – was running this program. The board of Emerald City Jobs was already majority minority. And before long, Hanstad was mentoring a businessman from her church into the executive director position.
"He took it places I never could have taken it," she said, "because when our guys walked in and looked all the way up the organization, they saw someone that looked like them. His story was very similar to theirs, and that was so powerful."
That experience fundamentally transformed Hanstad's vision for leadership, and specifically, diversity in leadership.
"It's not enough to just talk about [diversity]. Some of us have to push away from the table in order to let others sit, period."
Diversity statistics are especially bleak in nonprofits and foundations.
"In so many organizations, it's the service-provider level that's diverse. The further up the organization you go, the less diverse it gets," Hanstad said.
A recent paper that surveyed 315 of the largest nonprofits and foundations in the U.S. found that 87 percent of all the executive directors and presidents were white.
Sometimes, combating that homogeneity means mentoring others – as Hanstad often does young women of color – and casting a bold vision to replace yourself.
"I'm one year into World Relief, but in my head I'm going to be there five years," she said. "In five years, it's going to be a refugee or an asylee in my chair."
After years of experience with various organizations in India and around the world, Hanstad has come to recognize the immense resources that refugees possess – including resilience, courage and an ability to take risks – that make them great entrepreneurs. They also know best what services they need.
First, Hanstad says, her team is there to "offer them a soft landing, because they've been through so much."  She witnessed this firsthand in her recent visit to Lesbos, Greece.
"It is chaos in the camps," Hanstad says. "What especially broke my heart is the plight of women and children, who are thrown into this whirlwind of human suffering, and are especially vulnerable."
World Relief Seattle welcomed 1,205 refugees and asylees from 28 countries in 2016; 463 were children. Staff and volunteers greeted them at the airport, helped them find jobs, enrolled them in English language classes and accompanied them to get their driver's licenses and social security cards. A legal office also helps them with green card and citizenship applications.
But Hanstad wanted to hear from the refugees what they needed most, so they conducted several focus groups. Three things stood out: economic development, kids' programs, and more legal services.
World Relief is now expanding its legal clinic and running its second annual refugee kids summer camp. Last year, they hosted a camp for 30 kids (out of 150 applications). This year, they are accepting 80.
They also recently acquired an acre of land. When they asked the refugees what they wanted to do with it, the refugees said they wanted a safe place to rebuild community, grow culturally appropriate food, and bring in supplemental income.
On May 9, World Relief will have a ribbon cutting ceremony for its new community garden. It includes 50 garden plots – six of which are accessible for the elderly and disabled – and plans for a kitchen where women can make chutney, pickles and canned goods to sell at pop-up stands. The garden will also be a conservation space, where local middle schools can teach science. Older refugee youth will lead tours as paid conservation ambassadors – an opportunity that could lead to lucrative, sustainable careers.
Organizations likes World Relief are aggressively developing creative solutions for refugees. But with only 0.8 percent of the world's refugees resettled in 2016, amid an unprecedented migration crisis, sometimes it can barely feel like a dent.
"I think it requires a multi-decade solution, unfortunately, because as long as there is crisis in the world, there will be migration," Hanstad said. "The first step is for the world to recognize that this is an entrenched challenge."
Hanstad also suggested that urgent improvements need to be made in refugee camps, where families are living for generations. Refugees should also be granted temporary status so they can work and their children can attend school, she said. Of course, wealthier countries need to step up their intake to really make a difference in current figures.
"There are some creative initiatives being attempted in Jordan and Uganda but we need more of the world's creative minds to work on this issue," Hanstad said. "22.5 million people living in limbo—a silent nation the size of Sri Lanka—the world has to pay attention."
But perhaps most importantly, Hanstad believes the people most affected by conflict need to have a say.
"Most peace negotiations have men at the table, but women and children are inordinately affected by conflict – they're never at the table."
That's why Hanstad insists on refugee children, women and men being equals at the World Relief table – even at the head of it soon. Only then can every piece of their program be innovative and their people be thought-leaders in the field, as she hopes to see in the next 10 years.
"I know that the person who takes over after me – if they've already had that [refugee or asylee] experience – they'll have more personal knowledge, than me. They can tap into that knowledge of what the community needs," she said. "I get excited about that."
---
Welcome New Members
Please welcome our newest Global Washington members. Take a moment to familiarize yourself with their work and consider opportunities for support and collaboration!
Lynden International
Lynden International is a full-service domestic and international freight forwarder with over 50 offices worldwide. From complex projects to home deliveries, and everything in between, the organization has many services to meet your needs. Lynden.com
The Max Foundation
The Max Foundation is a non-profit global health organization that believes all people living with cancer deserve access to the best treatment, care, and support. The organization decreases premature mortality from cancer by channeling humanitarian donations of life-saving oncology products to underserved populations in countries where those products are not locally available. themaxfoundation.org
Starbucks
Since 1971, Starbucks Coffee Company has been committed to ethically sourcing and roasting high-quality arabica coffee. Today, with more than 27,000 stores around the globe, Starbucks is the premier roaster and retailer of specialty coffee in the world. Through Starbucks unwavering commitment to excellence and its guiding principles, the company brings the unique Starbucks Experience to life for every customer through every cup. To share in the experience, please visit Starbucks stores or online at news.starbucks.com and Starbucks.com.
---
Member Events
Feb 24: Upaya // 2018 Gala: Celebrating Women Entrepreneurs
Feb 28: Washington Nonprofits // It's Your Turn – The Role of the Board Chair (4-part series): Meetings that Matter
March 5: Seattle Foundation // How to Register for GIVEBIG2018
March 15: Landesa // Seed the Change
March 22: Splash // Just Add Water
---
Career Center
Partnerships and Events Associate, Seattle International Foundation
Supply Chain and Logistics Manager, The Max Foundation
Director of Strategic Partnerships, Ashesi University Foundation
Asia Area Desk Officer, World Concern
---
Check out the GlobalWA Job Board for the latest openings.
---
GlobalWA Events
February 22: Networking Happy Hour with Friends of GlobalWA, WGHA and World Affairs Council
March 7: Learning to Leap: Educational Advancement in the Digital Age
March 12: America's Role in the World: Why Leading Globally Matters for Washington
SAVE THE DATE: GlobalWA 10th Annual Conference: December 6