Blog
My brother recently informed me that he had installed new disk brakes on his truck entirely by himself. Albeit an intelligent man, I knew for a fact that he had never performed such an operation before. I asked where he had suddenly gained the skills and knowhow to take apart his vehicle, to which he simply replied, "YouTube." To my astonishment, searching "1994 Ford Ranger Disk Brake" yielded over 2,000 results, many of which were step-by-step tutorials.
We live in a day and age where, if you're unsure of what to make for dinner, you can just search "recipes" on Pinterest and be inundated with options. While DIY crafts, home décor tips and BuzzFeed Top 20 lists may not represent technology at its finest, they are indicative of something much larger — the desire of everyday people to share their knowledge. So how does this translate to global development? It could mean a free education, the start of a small business enterprise, templates for new homes, and so much more.
Many believe education is our best investment in the future, and yet so many in our world do not have access to it. In remote and impoverished areas, it is [Read more]
Waldron and the UW Evans School of Public Affairs, both Global Washington members, recently released their second annual Social Sector CEO Trends report after surveying senior executives at U.S. NGOs, nonprofits and charitable foundations.
As the number of organizations in the social sector grows and leaders reach retirement age, the sector is expected to face a scarcity of leadership. The survey examines if and how organizations are planning for these changes and how CEOs' perceptions compare to Leadership Team perceptions.
Some of the top survey findings include:
90% of CEOs perceive their organizations provide next generation leaders with access to development opportunities compared to only 52% of Leadership Team members.
87% of CEOs state that succession planning is very important, yet less than 30% have a planned transition policy in place.
62% of Leadership Team members aspire to become CEO, but only 27% report they feel ready to take that role today.
Click here to access the full report in Waldron's Knowledge Center. [Read more]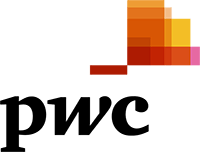 In a world where information constantly bombards us, where there is always something "trending," the concept of megatrends is something that PricewaterhouseCoopers (PwC) is looking at closely. PwC opens Global Washington's 6th Annual Conference on Wednesday, December 3 with a presentation of their recent study outlining five megatrends.
PwC defines megatrends as "macroeconomic forces that are shaping the world" and states that they are "factual and often backed by verifiable data." The five megatrends include society's biggest challenges and opportunities, and are as follows:[1]
Accelerating Urbanization
Climate Change and Resource Scarcity
Demographic Shifts
Shift in Global Economic Power
Technological Breakthroughs

The UN estimates that there will be 22 mega-cities by 2015 – those with populations of 10 million or more – with 17 of these mega-cities located in developing economies.[2] The stress on infrastructure, even in already established metropolises, will require smart planning to accommodate the rapid increase in urban population.
The effects of climate change and resource scarcity will only increase, with food, water and energy scarcity at the forefront. With a projected population of 8.3 billion people by 2030, we will need 50% more energy, 40% more water, and 35% more food.[3] Increased political [Read more]
This is the second in a series of articles written by the Adventure in Focus team. While traveling throughout Southeast Asia, AIF is documenting the projects of several GlobalWA member organizations that are working on the ground in the region. Jesse submitted this article from Thailand, while working with Bill Taylor of SE Asia Children's Foundation.
Bill Taylor, the energetic and affable founder of SE Asia Children's Foundation, is retired. You wouldn't know it by spending time with him, though. He spends three to four months each year in Southeast Asia, visiting the projects he works year-round to fund. His foundation, a long-time Global Washington member, is helping children – especially girls – break the cycle of poverty into which they were born and from which they are not likely to escape without outside assistance. Bill's positivity is infectious and his love for his work is present in everything he does. A former management consultant, he uses the knowledge and skills that he's accumulated throughout his career to help build capacity, train leaders and strategize for organizations in Southeast Asia that are helping at-risk children obtain a stable and nurturing environment.

We met Bill in the small city of [Read more]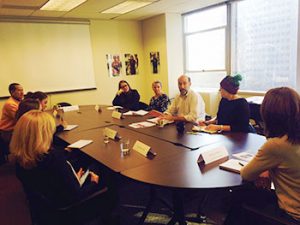 On November 13, a group of executive and program directors gathered for Global Washington's ED Roundtable to discuss a challenge that all NGO leaders face: fundraising. Brad Rutherford, Executive Director of the Snow Leopard Trust (SLT), led the lively discussion and talked about the success he's had in his almost 15 years with the Trust.
"Executive Directors wear many hats," stated Rutherford. "Fundraising is similar in that it's never one size fits all." Rutherford described SLT's three main sources of fundraising – Snow Leopard Enterprises, donors and subscriptions, and annual events.
Snow Leopard Enterprises, a conservation program run by SLT that employs women of the Snow Leopard range countries, is a strategic community-building program that raises funds for both the Trust and communities in Mongolia, Kyrgyzstan and India. The local families sharing land with the snow leopards are often herding communities, with their livestock critical to their livelihoods. If a snow leopard causes a loss in livestock, herders may retaliate against the endangered cat. Snow Leopard Enterprises is a way for supporters of SLT to buy authentic goods made by these communities and, in turn, contribute to the conservation of snow leopards by both increasing the women's household incomes up [Read more]
Last week I traveled to Paraguay to meet with social enterprises, agricultural producers and a government official as part of our research into new investment opportunities. Nearly a quarter of Paraguay's population lives below the poverty line, but the country's underdeveloped economy is currently experiencing rapid economic growth. With this kind of growth comes the chance to catalyze and expand opportunity for people living in poverty. As I flew over much of the small, land-locked country in a tiny Beechcraft plane, I noticed the flatness of the land, its many rivers, and the countless tracts of well-watered but unused farmland. It is evident that Paraguay's agricultural sector has tremendous potential for growth.
Social enterprises
During my five days in Paraguay I was able to visit four social enterprises:
[Read more]