Members and Partners
---
HIMALAYAS

amazon
Amazon is guided by four principles: customer obsession rather than competitor focus, passion for invention, commitment to operational excellence, and long-term thinking. amazon.com
---

Bill & Melinda Gates Foundation
Guided by the belief that every life has equal value, the Bill & Melinda Gates Foundation aspires to help all people lead healthy, productive lives. The foundation is dedicated to discovering and disseminating innovative approaches to addressing extreme poverty and poor health in developing countries and improving the U.S. education system. gatesfoundation.org
---

Microsoft Corporation
At Microsoft, the mission is to empower every person and every organization on the planet to achieve more. Delivering on this mission starts with great technology, but great technology alone is not enough. Too many of technology's benefits have yet to reach the people who need them. microsoft.com
---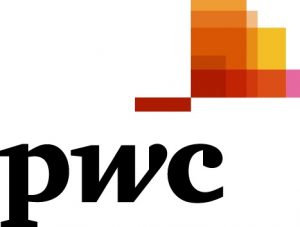 PwC
PwC helps resolve complex issues and identifies opportunities. PwC brings a global perspective along with in-depth knowledge of local, state and US issues, and focus on audit and assurance, tax and consulting services. In the US, PwC concentrates on 16 key industries and provides targeted services that include human resources, deals, forensics, and consulting services. pwc.com
---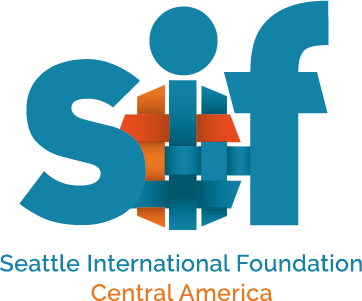 Seattle International Foundation
Seattle International Foundation's mission is to champion good governance and equity in Central America through rule of law and a robust civil society. seaif.org
---
vulcan
Vulcan Inc. is the engine behind philanthropist and Microsoft cofounder Paul G. Allen's network of organizations and initiatives. Empowered by Paul's vision to make a positive difference in the world, Vulcan works to be a catalyst for change. The organization is committed to improving our planet through catalytic philanthropy, inspirational experiences, and scientific and technological breakthroughs. vulcan.com
---
ANDES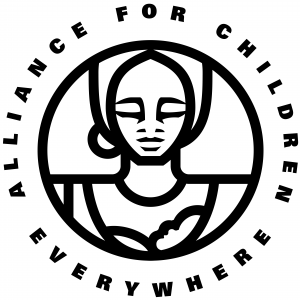 ALLIANCE FOR CHILDREN EVERYWHERE
For over 46 years, we have been guided by the belief that strong families are the ultimate solution for the long-term sustainability of healthy communities. We believe the church is part of the solution: the Word of God and a church community lays the foundation of a stable society. childreneverywhere.org
---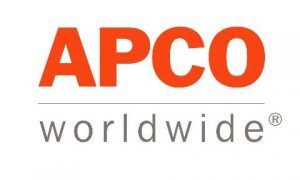 APCO WORLDWIDE
APCO is the world's largest independent and majority woman-owned advisory and advocacy communications firm. A passionate belief in breaking down barriers, challenging the status quo, and advancing equality has been in our DNA since our founding in 1984. APCO Impact is an advisory group within APCO Worldwide and supports clients across business, government, and philanthropy. Our work helps clients be catalysts for progress and address the key issues of our time, including corporate purpose, ESG, climate and sustainability, racial and gender equity, and social justice. apcoworldwide.com
---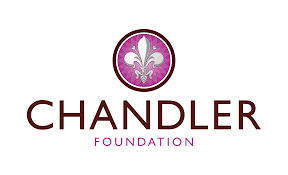 CHANDLER FOUNDATION
The Chandler Foundation's mission is to promote good government, fair marketplaces, and flourishing communities through investments and partnerships.  The foundation invests in social purpose organizations that are working with government, civil society, and the private sector in the areas of: Transparency, Accountability and Anti-Corruption; Evidence-Informed Policy Making; Business Enabling Environment, Land Governance, and Digital Identification—all towards improving opportunity for all. chandlerfoundation.org

---

OPPORTUNITY INTERNATIONAL
Opportunity International provides financial solutions and training to empower people living in poverty to transform their lives, their children's futures and their communities. opportunity.org
---

Seattle Foundation
Seattle Foundation ignites powerful, rewarding philanthropy to make Greater Seattle a stronger, more vibrant community for all. seattlefoundation.org
---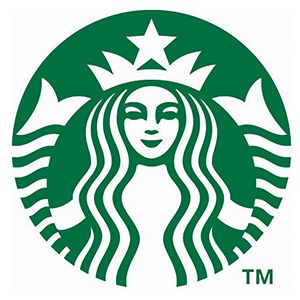 starbucks
Starbucks mission is to inspire and nurture the human spirit – one person, one cup and one neighborhood at a time. Guided by this mission, Starbucks has always looked to make positive connections and impacts on people and communities around the world. To share in the experience, please visit Starbucks stores or online at www.starbucks.com, or learn about the latest updates at stories.starbucks.com.
---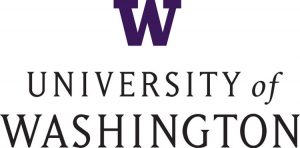 University of Washington
The University of Washington is a public research university whose largest and original campus is in Seattle, Washington. Founded in 1861, Washington is one of the oldest universities on the West Coast. washington.edu
---
KILIMANJARO
AVANADE
Avanade is a global professional services company providing IT consulting and services focused on the Microsoft platform with artificial intelligence, business analytics, cloud, application services, digital transformation, modern workplace, security services, technology and managed services offerings. avanade.com
buildOn
buildOn's mission is to break the cycle of poverty, illiteracy, and low expectations through service and education. buildon.org
CARE
CARE is a global leader within a worldwide movement dedicated to ending poverty and achieving social justice for all. CARE works in 93 countries, reaching millions of people around the world through programs which provide emergency help during times of crisis and longer-term development programs that help pave pathways out of poverty to healthier, more secure futures. care.org
CHILDFUND
ChildFund International promotes children's development at each stage of life to ensure infants and young children are healthy and secure, children are educated and confident and youth are skilled and involved in their communities. ChildFund reaches over 10.5 million people across 24 countries – including the United States – through work with local partner organizations, governments, corporations and individuals. We work to strengthen child protection-focused institutions and policies by combining our programs with efforts to influence local and national leaders to prioritize the protection and well-being of children and youth. Approximately 200,000 Americans support ChildFund's work through sponsoring individual children and investing in our programs. childfund.org
CLARK NUBER PS
Clark Nuber is an award winning CPA and consulting firm located in the Seattle Metro Area. For over 65 years, its professionals have provided sophisticated accounting and consulting services to clients here in the Pacific Northwest and throughout the world. clarknuber.com
DALBERG
Dalberg is a global group working to build a more inclusive and sustainable world where all people, everywhere, can reach their fullest potential. dalberg.com
DIVERSITY TRavel
Diversity Travel is the leading travel management company supporting the unique and complex travel needs of global non-profits with expert advice, high touch service, and specialist airfares alongside market-leading risk management and duty of care technology. diversitytravel.com
Emirates 
Emirates is an award-winning airline with state-of-the-art fleet and unrivaled service connecting people and cultures in over 160 destinations worldwide. Its subsidiary organization, the Emirates Airline Foundation is a non-profit charity organization which aims to improve the quality of life for children, regardless of geographical, political, or religious boundaries. emirates.com
EVERY WOMAN TREATY

Currently, no legally binding instrument at the global level exists to hold nations accountable to prevent and address violence against women and girls. The Every Woman mission is to advance the creation, adoption, and implementation of a global treaty to end violence against women and girls through a diverse coalition of 1,700 women's rights advocates, including 840 organizations, in 128 countries. everywoman.org/
F5
With 20+ years of application service experience, F5 provides the broadest set of services and security for enterprise-grade apps, whether on-premises or across any multi-cloud environment. F5.com
five angels

Five Angels a 501 (c) (3) which assists with providing quality care and medical services to families in Shire, Ethiopia.
fred Hutchinson Cancer RESEARCH CENTER

Fred Hutchinson Cancer Research Center, home to three Nobel laureates, is guided by the mission to eliminate cancer and related diseases as causes of human suffering and death. Fred Hutch conducts research of the highest standards to improve prevention and treatment of cancer and related diseases. fredhutch.org
Girl rising
Girl Rising uses the power of storytelling to change the way the world values girls and their education. We ignite action for girls' education and gender equity by changing attitudes and harmful gender norms through programming and campaigns reaching families, communities, corporations, governments and the general public. Our work builds voice, agency and confidence in girls so that they can persist in their education; fosters a more inclusive learning environment that leads to improved education outcomes for girls; and changes attitudes and social norms. girlrising.org
Global Impact
Global Impact works on charitable ventures to inspire greater giving. It serves as a trusted advisor, and an intermediary and implementing partner across the private, nonprofit, and public sectors. Through these partnerships, the organization has raised $2 billion to address issues around poverty and global development. Its expertise includes fundraising and partnerships, employee engagement and CSR, and finance and business services. charity.org
heifer international
Heifer's mission is to end poverty and hunger while caring for the Earth. heifer.org
INTERNATIONAL RESCUE COMMITTEE
The International Rescue Committee (IRC) helps people in 40+ countries whose lives and livelihoods are shattered by conflict and disaster to survive, recover, and gain control of their future. Since 1976, the IRC in Seattle has helped thousands of refugees, immigrants, and survivors of human trafficking to rebuild their lives in Washington State. rescue.org/seattle
Kids in Need of Defense (KIND)
KIND protects unaccompanied immigrant and refugee children by providing pro bono legal representation in immigration court; social services; family reunification and services that address sexual and gender-based violence in Central America; and conducting advocacy in the U.S. and the region for laws, policies, and practices that protect children who migrate alone and respond to the root causes of child migration. supportkind.org
Landesa
Landesa advances pro-poor, gender-sensitive land rights reforms through law and policy tools. These reforms have helped alleviate poverty, reduce hunger, and ease conflict over land for more than 180 million families. Secure rights to land boost agricultural productivity, improve health, nutrition and school enrollment, and have placed billions of dollars in new land wealth in the hands of rural people. landesa.org
LYNDEN LOGISTICS
Lynden Logistics is a full-service domestic and international freight forwarder. The organization has over 30 offices throughout the world including the United States, Canada, Mexico, Belgium, Russia, and the Russian Far East. Lynden Logistics focuses on fast, responsive customer service, as well as consistent, reliable, and competitive transport. lynden.com
Mercy Corps
Mercy Corps is a leading global organization powered by the belief that a better world is possible. In disaster, in hardship, in more than 40 countries around the world, Mercy Corps partners to put bold solutions into action—helping people triumph over adversity and build stronger communities from within. Now, and for the future. mercycorps.org
NETHOPE
NetHope empowers committed organizations to change the world through the power of technology. This consortium of nearly 60 leading global nonprofits unites with technology companies and funding partners to design, fund, implement, adapt, and scale innovative approaches to solve development, humanitarian, and conservation challenges. nethope.org
NIA TERO
Indigenous peoples sustain many of the healthiest ecosystems on Earth: areas rich in biodiversity and systems essential to our global climate, fresh water, and food security. Nia Tero exists to ensure that Indigenous peoples have the economic power and cultural independence to steward, support, and protect their livelihoods and territories they call home. These places are vital to us all. niatero.org
PATH
PATH is a global team of innovators working to accelerate health equity so all people and communities can thrive. It advises and partners with public institutions, businesses, grassroots groups, and investors to solve the world's most pressing health challenges. path.org
the profitable nonprofit
The Profitable Nonprofit provides coaching, training, consulting, and mentoring to nonprofit organizations specifically as it relates to nonprofit funding and fund development. Ensuring that nonprofits who want to change the world for good, have the funding and resources to do so.  profitable-nonprofit.com
RESONANCE
Solving the SDGs will require many organizations working together to drive change. Resonance is a global social impact consultancy working with companies, donors, foundations, and NGOs to solve global development and corporate sustainability challenges cross-sector collaboration. Resonance literally wrote the book on partnerships and has helped clients deliver transformative results in more than 300 partnerships in 60 countries.  resonanceglobal.com
SATTVA
Sattva is an organization driven by the mission to end global poverty in our lifetime. Since 2009, its work has spanned 27 countries across SE Asia, Africa and LATAM, with teams in India, Denmark and USA. Sattva works with corporations, impact investors, foundations, and social organizations to achieve social impact goals effectively and maximize social return on their investments. sattva.co.in
SAVE THE CHILDREN
Save the Children believes every child deserves a future. In the US and globally in more than 100 countries, the organization gives children a healthy start in life, the opportunity to learn and protection from harm.  Save the Children does whatever it takes for children, every day and in times of crisis, transforming their lives and the future we share. savethechildren.org
Seattle Pacific University
Seattle Pacific University seeks to be a premier Christian University fully committed to engaging the culture and changing the world by graduating people of competence and character, becoming people of wisdom, and modeling grace-filled community. spu.edu
Seattle University
Seattle University is a premier educational institution that offers students unique global opportunities in higher learning, including international academic and service programs that challenge students to test the theories and analytical approaches to understanding humanity in a dynamic intercultural setting. seattleu.edu
Special Olympics washington
Special Olympics was started by Eunice Kennedy Shriver in 1968 as a way to provide people with intellectual disabilities a place to play, and feel included. Today, her vision has become a Global movement with over 4.7 million athletes competing in 169 countries. Through programming in sports, health, education and community building, Special Olympics is changing the lives of people with intellectual disabilities. Special Olympics is able to remove barriers and stigmas that people with intellectual disabilities face, and to share with the community the gifts and talents they possess. specialolympicswashington.org

World Vision
World Vision is a Christian humanitarian organization dedicated to working with children, families, and their communities worldwide to reach their full potential by tackling the root causes of poverty and injustice. worldvision.org
---
ATLAS
---
AGROS International
Inspired by the teachings of Jesus, Agros International breaks the cycle of poverty for farming families in rural Latin America through economic and social development. Agros creates paths from poverty to prosperity by advancing opportunities for land ownership, market-led agriculture, financial empowerment, and health and well-being. agros.org
AmeriCares
Americares saves lives and improves health for people affected by poverty or disaster so they can reach their full potential. americares.org
AMPLIO NETWORK
Amplio's mission is to empower the world's most vulnerable communities through knowledge sharing. The Amplio Talking Book is an easy-to-use audio device that delivers hours of targeted, local language content to low-literate users in remote rural areas. Since 2007, Talking Book programs have reached over one million listeners, empowering people to transform their livelihoods and lives.. amplio-network.org
Ashesi University Foundation
Ashesi is a world-class university in Ghana focused on cultivating ethical, entrepreneurial leaders who will be catalysts for systemic social and economic change in Africa.  Ashesi University Foundation in Seattle mobilizes global support for Ashesi University. ashesi.org
COVENANT HOUSE INTERNATIONAL
Covenant House International builds a bridge to hope for young people facing homelessness and survivors of trafficking through unconditional love, absolute respect, and relentless support. Its doors are open 24/7 in 31 cities across six countries: Guatemala, Honduras, Mexico, Nicaragua, Canada and the U.S. Its holistic programs empower young people to rise and overcome adversity, today and in the future. covenanthouse.org
Days for Girls International
Days for Girls International is turning periods into pathways. Days for Girls increases access to menstrual care and education by developing global partnerships, cultivating social enterprises, mobilizing volunteers, and innovating sustainable solutions that shatter stigmas and limitations for women and girls. Days for Girls is creating a world with dignity, health, and opportunity for all. daysforgirls.org
Earthworm Foundation
Earthworm Foundation is a non-profit organization driven by the desire to positively impact the relationship between people and nature. With most of its staff operating directly on the ground where the issues are, Earthworm works with its member companies and partners to make global value chains an engine to drive positive economic, environmental and social impact. earthworm.org
EVERVILLAGE
EverVillage is a place that believes in a green recovery – a place where communities drive nature-based solutions, youth design sustainable systems, and water is managed holistically. Our intersectional work is focused within rural, indigenous, and refugee communities that face issues like climate change, environmental injustice and poverty. evervillage.org
FUTURE OF FISH
Future of Fish is an international nonprofit that works to transform at-risk communities into thriving centers of coastal sustainability that can serve as replicable models for a just and blue economy. Future of Fish knows that one organization cannot shift the system alone. They currently operate in Latin America and the Caribbean, with partnerships serving South East Asia and Africa.  futureoffish.org
Global Partnerships
Global Partnerships is an impact-first investor dedicated to expanding opportunity for people living in poverty. GP extends loans and early stage investments to social enterprises that serve people living in poverty in developing countries throughout Latin America, the Caribbean, and sub-Saharan Africa. globalpartnerships.org
GoodCitizen
GoodCitizen provides executive search and leadership advisory services to mission-driven organizations. Our purpose is impact. The pressing challenges in our communities and around the world – and the best ideas for addressing them – converge on questions of leadership. GoodCitizen exists to help social sector organizations (philanthropies, non-profits, social enterprises) build leadership teams that can make a difference and drive change. goodcitizen.com
THE Hunger Project
The Hunger Project is an organization committed to the sustainable end of world hunger. It has ongoing programs in Africa, Asia, and Latin America, where it implements programs aimed at mobilizing rural grassroots communities to achieve sustainable progress in health, education, nutrition, and family income. thp.org
kati Collective
Kati Collective is dedicated to improving systems across global development by providing experienced, strategic and pragmatic action focused on three of the most important drivers of change: women, digital, and partnerships. Kati Collective is compelling and impactful, aligning resources from across its network with global and local expertise in order to provide clients with targeted, cost-effective project resources. katicollective.com
MALARIA NO MORE
Malaria No More envisions a world where no one dies from a mosquito bite. The organization's work has contributed to historic progress toward this goal. Now, Malaria No More is mobilizing the political commitment, funding, and innovation required to achieve what would be one of the greatest humanitarian accomplishments – ending malaria within our generation. malarianomore.org
tHE MAX Foundation
The Max Foundation delivers life-saving, targeted cancer treatments to people in low- and middle-income countries who would have no other way to access them. Its innovative model saves lives in more than 75 countries across the globe providing patient-centered treatment, care, and support. The Max Foundation's vision is a world where all people facing cancer live with dignity and hope. themaxfoundation.org
Mona Foundation
Founded in 1999, Mona Foundation supports grassroots initiatives that provide education to all children, empower women and girls, and enable them to transform their own communities. In 2020, with transition to online education, we supported the education of 2,286,575 students in 19 projects in 12 countries including US, Haiti, Panama, Brazil, India, Vietnam, China, Mongolia, Gambia and Sierra Leone. monafoundation.org
NORTHEASTERN UNIVERSITY – SEATTLE
Northeastern University–Seattle offers high-demand graduate degrees in science and technology, business, nonprofit and global leadership, healthcare, education. seattle.northeastern.edu
OPERATION SNOW LEOPARD
Operation Snow Leopard has established an optimized network of Strategic Partners to support Proven Enablers to bring home from Afghanistan every US Citizen and Legal Permanent Resident (LPR), the immediate and extended family members of US citizen and LPRs, and our Afghan allies and partners who served the United States Armed Services faithfully as Afghan special operations, interpreters, security specialists, and intelligence analysts. The situation in Afghanistan is dire and their lives are in our hands, thus we will honor the promise our nation made to protect them.
OutRight Action International
OutRight Action International is the leading US-based non-profit fighting for human rights for LGBTIQ people globally, especially in places where they face extreme violence, discrimination, and persecution. OutRight monitors and documents human rights violations, supports grassroots activists on the frontlines, and holds governments accountable at the United Nations and beyond. outrightinternational.org
Oxfam America
Oxfam is a global organization that fights inequality to end poverty and injustice. We offer lifesaving support in times of crisis and advocate for economic justice, gender equality, and climate action. We demand equal rights and equal treatment so that everyone can thrive, not just survive. The future is equal. oxfamamerica.org
PeaceTrees Vietnam
PeaceTrees Vietnam is dedicated to addressing the legacy of the U.S-Vietnam War through mine action, community assistance, and citizen diplomacy. In partnership with Vietnamese leadership and local communities, PeaceTrees safely clears land of explosive remnants of war and supports community-led education and economic development initiatives so that future generations can thrive.  peacetreesvietnam.org
PRONTO International
PRONTO International aims to optimize care during birth. The organization develops and implements innovative training strategies that act as a catalyst for health care providers to make individual, team, and systems changes. PRONTO envisions birth as a safe and respectful experience for all mothers, babies, and healthcare providers. prontointernational.org
REMOTE ENERGY
Remote Energy provides customized solar electric curriculum development, training, and educational programs. It partners with organizations looking to use renewable energy to address issues relating to jobs, health, clean water, education, gender equality, and poverty. remoteenergy.org
Rotary District 5030
Rotary District 5030 is a local and international service organization. rotarydistrict5030.org
Sahar Education
By fostering interchanges between the United States and Afghanistan, Sahar builds schools and educational programs for girls in Afghanistan, empowering and inspiring children and their families to build peaceful, thriving communities. sahareducation.org
Splash
Founded in 2007, Splash delivers child-focused water, sanitation, hygiene (WASH), and menstrual health programs for governments in some of the world's largest, low-resource cities. Through Project WISE (WASH in Schools for Everyone), Splash will prove that true scale is possible, reaching 800,000 kids in India and Ethiopia through their durable, cost-effective, and sustainable intervention by 2023. splash.org
Spreeha Foundation
Spreeha strives to break the cycle of poverty for underprivileged people by providing healthcare, education, and skills training. Spreeha envisions life without poverty where underprivileged people are empowered to improve their quality of life. spreeha.org
TOSTAN
Tostan pursues its vision of "Dignity for All " in West African communities through sustainable development and social transformation based on human rights. Since 1991, Tostan has shared its Community Empowerment Program (CEP) with more than 3,000 communities in ten African countries. The CEP is recognized for changing harmful practices, empowering women and girls, and improving well-being in resource-poor communities. tostan.org
UNICEF USA
UNICEF USA works for the survival, protection and development of children worldwide by supporting UNICEF's work, and other efforts in support of the world's children, through fundraising, advocacy, and education in the United States. unicefusa.org
Upaya Social Ventures
Upaya Social Ventures fights extreme poverty from the ground up by building scalable businesses, dignified jobs, and long-term prosperity in the world's most vulnerable communities. Through impact investments and an annual accelerator program, Upaya helps entrepreneurs in India grow their businesses and create jobs that lift families out of extreme poverty. upayasv.org
VILLAGEREACH
VillageReach works with governments to solve health care delivery challenges in low-resource communities. Its programs focus on increasing access to quality health care at the last mile. VillageReach develops and implements new approaches and ideas to ensure vaccines and medicines are available, increases the capacity of health workers, and ensures they have access to data to improve health. villagereach.org
WATERAID
WaterAid is the #1 ranked international non-profit dedicated to helping the people living in the world's poorest communities gain access to safe water, toilets, and hygiene. WaterAid has programs and influence in 37 countries across Africa, Asia, the Caribbean, Latin America, and the Pacific region. WaterAid has reached 24.9 million people with clean water and 24 million people with toilets and sanitation. wateraid.org/us/
world concern
World Concern partners to transform the lives of poor and marginalized people through disaster response and sustainable community development. The love of Christ compels us to pursue reconciliation and equip those we serve, so that they may in turn share with others. worldconcern.org
World Justice Project
The World Justice Project is an independent, multidisciplinary organization working to advance the rule of law around the world. Effective rule of law reduces corruption, combats poverty and disease, and protects people from injustices large and small. The World Justice Project conducts survey research and engagement activities in 125 countries and maintains a global network of strategic partners. worldjusticeproject.org
Yemen Relief and Reconstruction Foundation
The Yemen Relief and Reconstruction Foundation's aims to increase awareness of the US public and policymakers vis-a-vis the humanitarian crises underway in Yemen, and support relief and reconstruction, while facilitating peace campaigns. yemenfoundation.org
---
CASCADES
---
a child's notebook
All children deserve a quality education. A Child's Notebook partners with local communities and invests in the lives of children in Southeast Asia. achildsnotebook.org
ACT for Congo
ACT for Congo strengthens without creating dependence. It helps Congolese organizations extend their capacity. This work respects their leadership and knowledge. They lead. ACT for Congo consults. ACT for Congo's partners are recognized as a Center of Excellence (HOLD-DRC), provide civic education in 19 cities (Congo Nouveau), and conduct vital socio-economic research (POLE Institute) in DR Congo. actforcongo.org
Adara Development
Adara Development's mission is to bridge the world of business and the world of people in extreme poverty, and to support vulnerable communities with health, education, and other essential services. Adara Development has expertise in maternal, newborn and child health, and remote community development. Adara Development reaches 70,000+ people living in poverty each year and countless others through knowledge sharing. adaragroup.org
African Chamber of Commerce
Africa Chamber of Commerce promotes bilateral trade and investment relationships between Africa and the Pacific Northwest of the United States. accpnw.com
Awamaki
Awamaki teaches women's artisan cooperatives in the rural Andes how to start and run their own businesses, connecting the cooperatives to markets and providing training in product development and business management. They create alpaca accessories, woven bags, and home goods. Awamaki supports 180 artisans who are lifting their families out of poverty. awamaki.org
Burkitt's Lymphoma FUND FOR AFRICA
Burkitt's Lymphoma Fund for Africa is a Seattle-based nonprofit organization whose mission is to maximize survival rate from all pediatric cancers in sub-Saharan Africa. With multiple African and US based partner organizations, BLFA-funded programs improve all aspects of cancer care, including diagnosis, treatment, and social, economic, and logistical support for patients and their families. blfundafrica.org
CAPRIA
Capria is a global venture capital firm with expertise investing in fintech, edtech, jobtech, logistics/mobility, agtech/food, and healthcare in the Global South. Capria invests in regional soonicorns — startups with enough revenues and growth rates to be unicorns soon — and also backs local and regional fund managers with capital and strategic support. Capria and its global network deliver profits with scaled impact aligned with United Nations' Sustainable Development Goals. Capria has offices in Seattle, Bangalore, Nairobi, Santiago and Washington D.C. capria.vc
cleantech alliance
CleanTech Alliance represents more than 300 member companies and organizations in ten states and three provinces. Founded in 2007 by business and cleantech leaders, the Alliance facilitates the generation and growth of cleantech companies and jobs through a variety of educational programs, research, products, and services. cleantechalliance.org
CONCERN WORLDWIDE US
Concern Worldwide is an international humanitarian organization dedicated to ending extreme poverty, whatever it takes. Concern believes that no human potential should go unfulfilled due to poverty, disaster, or crisis. Since 1968, Concern has saved countless lives – reaching 36.9 million people in 2020 alone – while working alongside communities to develop programs to help break the cycle of poverty, for good. Concernusa.org
Construction for Change
Construction for Change partners with nonprofit organizations to build spaces where people can become healthier, better educated, and increase economic mobility. constructionforchange.org
CORE GROUP
CORE Group convenes global community health professionals to share knowledge, evidence, and best practices, and then translates these into the real world with a direct impact. coregroup.org
The Foundation for International Understanding Through Students (FIUTS)
The Foundation for International Understanding Through Students (FIUTS) advances international understanding through cross-cultural experiences, student leadership, and community connections. Founded at the University of Washington in 1948, FIUTS programs connect international students, U.S. students, children and K-12 schools, and members of our community through programs that inspire dialogue and cultural exchange. fiuts.org
fRIENDLY WATER FOR THE WORLD
Friendly Water for the World expands global access to low-cost clean water technologies and information about health and sanitation through knowledge-sharing, training, community-building, peacemaking, and sustainability. It empowers communities abroad to take care of their own clean water needs.  friendlywater.org
FSC InVESTMENTS AND PARTNERSHIPS
FSC Investments and Partnerships (FSC I&P) promotes environmentally appropriate, socially beneficial, and economically viable management of the world's forests. investments-partnerships.fsc.org/en/investments-and-partnerships
Gambia Health Education Liaison Project (GambiaHELP)
Gambia Health Education Liaison Project, also known as GambiaHELP, exists to enable communities in Gambia to protect, conserve, and improve their own health, the health of their community, and their natural environment. gambiahelp.org
GAPPS – Global alliance to prevent prematurity and stillbirth
GAPPS seeks to improve birth outcomes worldwide by reducing the burden of premature birth and stillbirths. GAPPS is working to close the knowledge gap in understanding the causes of preterm birth and stillbirth and collaborating to implement evidence based interventions to improve birth outcomes. gapps.org
GLOBAL FAMILY TRAVELS
In partnership with non-profit organizations and schools, Global Family Travels provides sustainable travel itineraries in support of education, preservation of local cultures, conservation, and economic growth, which foster cross-cultural understanding and global citizens. "Learn, Serve, and Immerse and Expand Your Family Circle!." globalfamilytravels.com
Global Leadership Forum
The Global Leadership Forum strengthens globally oriented social-purpose leaders through a 7-month peer cohort program that addresses leadership, management, and organizational development topics. In this trusting peer community, creative problem solving and real-time application of topics results in personal and organizational growth. Alumni of the program form an enduring community who support each other to improve lives in communities worldwide. glfglobal.org
gorman consulting
Gorman Consulting is a firm that provides specialized measurement and evaluation services, primarily in the health sector. gormanconsulting.org
GSBA, Washington State's LGBTQ & Allied Chamber of Commerce
GSBA, Washington State's LGBTQ & Allied Chamber of Commerce's mission is to combine business development, leadership, and social action to expand economic opportunities for the Lesbian, Gay, Bisexual and Transgender community and those who support equality for all. It envisions a vibrant global economy strengthened through the full participation of diverse local communities. thegsba.org
Hands for peacemaking foundation
The focus of the Hands for Peacemaking Foundation is to offer opportunities for economic development, improved health conditions and access to education to promote self-sufficiency for the Guatemalan people. handsforpeacemaking.org
life science washington
Life Science Washington is an independent, non-profit, trade association serving the life sciences industry in WA. As the center of influence for WA life sciences, it advocates for positive public policy and private investment, brings together research institutions, investors, and entrepreneurs to grow its economic sector, and create healthier communities. lifesciencewa.org
Linksbridge
Linksbridge helps organizations and leaders gain insight and understanding from complex information, and creates useful tools to effectively communicate plans and implement change. linksbridge.com
Medical Teams International
Medical Teams International is a needs-based humanitarian organization providing life-saving health services for conflict affected, refugee, and displaced populations. Medical Teams operates in eight countries supporting communities and local health facilities to ensure access to quality health services for the most vulnerable. medicalteams.org
Mifos iNITIATIVE
The Mifos Initiative provides education, training, and tools to enable charitable organizations and social enterprises to make financial inclusion more affordable, available, and accessible to the 2.5 billion unbanked poor in the world. mifos.org
Minerva Strategies
Minerva Strategies uses smart communication to inspire action and create positive change. Minerva Strategies is well connected in the social change sector, with strong expertise in global health and development, and it brings a keen understanding of clients' opportunities and constraints. minervastrategies.com
Mission Africa
Mission Africa provides education scholarships, free health services, and poverty alleviation programs to children and families in remote villages of ten African countries to help combat inequity and poverty that these communities face. Mission Africa empowers citizens, strengthens families, and in collaboration with local partners, have demonstrated remarkable capacity to improve the lives of children and families in these communities. missionafrica.us
MovingWorlds
MovingWorlds engages professionals from the for-profit sector to build the capacity of social impact organizations around the world. Companies can partner with MovingWorlds to sponsor their employees on these projects as part of leadership & innovation development programs (like Microsoft's MySkills). Its signature program, the MovingWorlds Institute Global Fellowship, supports career growth through the act of creating social good. movingworlds.org
NATIONAL MUSEUM AND CENTER FOR SERVICE
National Museum and Center for Service honors, celebrates and inspires the American spirit of service in all its forms. Service over self has been the foundation of the American spirit, and a vital part of our democracy from the very beginning. Now, more than ever, we need a place to tell the story of service. The National Museum and Center for Service will be that place, in the Nation's Capital, and recognized across the country.  Nmcfs.org
Northwest Immigrant Rights Project
Northwest Immigrant Rights Project promotes justice by defending and advancing the rights of immigrants through direct legal services, systemic advocacy, and community education. Northwest Immigrant Rights Project strives for justice and equity for all persons, regardless of where they were born. nwirp.org
the northwest school
The Northwest School offers a faculty who engage each student in sequential, cross-disciplinary study in the Humanities, Sciences, and the Arts. The Northwest School graduates students with historical, scientific, artistic, and global perspective, enabling them to think and act with integrity, believing they have a positive impact on the world. northwestschool.org
Pangea GIVING
Pangea Giving is a giving circle whose purpose is to give its members and supporters direct, thoughtful, and effective ways to support grassroots organizations in the Global South to improve the quality of life in their communities. It has grant partners in East Africa (Kenya, Tanzania, and Uganda), Southeast Asia (Cambodia and Myanmar), and Latin America (Guatemala and Oaxaca, Mexico). pangeagiving.org
Partners Asia
Partners Asia supports community initiatives to improve the lives of Myanmar's most vulnerable. Many of these people live in unstable areas within Myanmar and along its borders, where they risk displacement and exploitation. Partners Asia builds relationships with innovative organizers in these communities and with international donors to help bridge the gap between local leaders and global resources. partnersasia.org
Path From Poverty
Path From Poverty reaches across cultures to transform lives and communities by partnering with women's groups; empowering and equipping women to break the cycle of poverty and live into their God-given potential, irrespective of their spiritual beliefs. pathfrompoverty.org
PHILANTHROPY northwest
Philanthropy Northwest is the network for philanthropists of all types who are committed to Alaska, Idaho, Montana, Oregon, Washington, and Wyoming. Philanthropy Northwest promotes, facilitates, and drives collaborative action by community investors to build resilient, equitable, and inclusive communities. philanthropynw.org
PILGRIM AFRICA
Pilgrim Africa's mission is to challenge despair, love boldly, and help African people create a future of prosperity and health. It aims to restore the hope and dignity found in Christ to those devastated by war, poverty, or disease. pilgrimafrica.org
PLANNED PARENTHOOD GREAT NORTHWEST, HAWAI', ALASKA, INDIANA, KENTUCKY (PPGNHAIK)
PPGNHAIK draws upon its expertise as a leading provider of sexual and reproductive health services and comprehensive sexuality education to deliver capacity building support to partner organizations in low- and middle-income countries. Through these partnerships, PPGNHAIK's Global Programs department supports efforts to improve sexual and reproductive health outcomes for young people. ppgnhaik.org
PYGMY SURVIVAL ALLIANCE
Pygmy Survival Alliance is a nonprofit organization that connects pygmy villages in Rwanda with information, leadership, survival and health resources to enable them to transform their health and welfare. pygmysurvival.org
RAINMAKERSTV
RainmkaersTV is a documentary series established to communicate stories of leadership, innovation and social responsibility that inspire global transformation. rainmakers.tv
RESULTS EDUCATIONAL FUND
RESULTS is a movement of passionate, committed everyday people who use their voices to influence political decisions that will bring an end to poverty. results.org
The Rose International Fund for Children
The Rose International Fund for Children's (TRIFC) mission is to 'lift-up' Nepalese people living with disabilities and those that are disadvantaged so they can achieve their full potential.  TRIFC envisions Nepal as a society that fosters dignity and hope for disadvantaged people and people living with disabilities, by providing them with the support they need to become productive, independent citizens. trifc.org
Rwanda Girls Initiative
Rwanda Girls Initiative's (RGI) mission is to educate and empower girls in Rwanda to reach their highest potential. RGI opened Gashora Girls Academy of Science and Technology as an innovative and socio-economically diverse upper-secondary school, combining college prep academics with leadership training, designed to cultivate leaders with a love of learning and a sense of economic empowerment to strengthen their communities and country. rwandagirlsinitiative.org
Schools for Salone
Schools for Salone's mission is to advance quality education in Sierra Leone through local partnerships. Schools for Salone works alongside Sierra Leonean partners to build schools, train teachers, empower girls, and equip students to stay in school and achieve their dreams. Schools for Salone has built 41 school buildings and 3 libraries and served over 27,000 students since 2005 schoolsforsalone.org
SE Asia Foundation
The SE Asia Foundation focuses on eliminating poverty by educating girls. Hands-on coaching for sustainability is provided for those schools, care facilities, and related organizations selected for support. seafund.org
Seattle Aquarium
The Seattle Aquarium is a respected authority on the Salish Sea, Washington Coast, and greater Pacific Ocean, and serves as the largest platform for ocean conservation and engagement in the Pacific Northwest. Guided by its mission of Inspiring Conservation of Our Marine Environment, the Aquarium has reached over 27 million visitors including two million school children since opening in 1977. seattleaquarium.org
Seattle Metropolitan Chamber of Commerce
The Chamber engages the innovation and entrepreneurship of its members to create a strong economy, advocate for a vital business environment, and build sustainable and healthy communities in the Seattle region. seattlechamber.com
sg foundation
The SG Foundation strives to serve God and the poor by giving a hand up, rather than a hand out. Our mission is to relieve suffering and improve the quality of life in communities in Mexico, Nicaragua, Guatemala, Honduras, and Haiti. sgfoundation.org
sign fracture care international
SIGN is a humanitarian organization that builds sustainable orthopaedic capacity in developing countries by providing relevant education to surgeons, then manufacturing and donating the instruments and implants needed to treat fractures. signfractureinternational.org
snow Leopard Trust
Snow Leopard Trust aims to better understand the endangered snow leopard, and to protect the cat in partnership with the communities that share its habitat. snowleopard.org
Spring Development Initiative
Spring Development Initiative partners with local leaders and change makers and offers the capacity building, collaborative forums, and seed funding they need to implement strong governance systems and to improve the education, economic, and health attainment of their communities. sid-initiative.org/
Sukarya USA
We help educate and empower marginalized children, adolescent girls, and women by giving them access to non-formal education, primary healthcare, and economic opportunities while ensuring gender equality at the grassroots level through Sukarya's programs in more than 600 villages and 100 slums in Delhi, Haryana, and Rajasthan in India. Sukarya is a women-led, women-centric, and GuideStar India Platinum level grassroots level NGO established in 1998. sukarya.org
tearfund
Tearfund is a Christian relief and development agency. With over 50 years of experience, Tearfund is recognized as an expert in development, disaster response, disaster risk reduction and advocacy. As well as mobilizing to deliver humanitarian assistance during times of crisis, Tearfund works through its 350 partners worldwide to enable communities to thrive in some of the least developed countries and harshest environments in the world. tearfundusa.org
TILLER
Tiller works with mission-driven organizations to achieve their strategic objectives by developing events, conferences, and trips that actively engage and inspire participants to action. With vast experience in global health and development, Tiller manages a wide range of programs including local fundraising events, intimate meetings for high-profile VIPs, and complex international conferences. tillerglobal.com
University of Washington Evans School of Public POLICY AND GOVERNANCE
The Daniel J. Evans School of Public Policy & Governance at the University of Washington is committed to improving the quality of public and nonprofit service; educating leaders to meet societal challenges with compassion, vision, analytic rigor, and practicality; advancing scholarship and ideas that strengthen public policy and management; serving local and global communities; and promoting thoughtful, civil, public deliberation. evans.uw.edu
University of Washington Henry M. Jackson School of International Studies
The Henry M. Jackson School of International Studies is an internationally recognized leader in advancing the understanding of and engagement in world issues. As one of the oldest and largest schools in the country to offer undergraduate and graduate degrees in international and area studies, JSIS is dedicated to teaching and research that impact nations, communities, educators, and individuals. jsis.washington.edu
University of Washington Michael G. Foster School of Business Global Business Center
The Global Business Center's mission is to develop global business expertise by hosting and sponsoring outstanding international education initiatives. foster.uw.edu/centers/gbc
University of Washington Office of Global Affairs
The UW Office of Global Affairs collaborates across the University and the world in advancing the UW's mission of discovery and public service. Annually, 2100+ Huskies participate in the UW Study Abroad programs, receiving 400+ scholarships. Other key activities include Global Innovation Fund grants for UW faculty and researchers, and the UW Rome Center, a unique facility currently under renovation. washington.edu/globalaffairs
VISTA HERMOSA FOUNDATION
Vista Hermosa Foundation invests in the growth of holistic, flourishing communities. As an operating foundation, we are both practitioners and partners, learning from our own communities of practice to inform how we engage with and invest in others. vistahermosafoundation.org
VOICES FOR CHILDREN'S FAITH IN NORTHERN UGANDA (VOCFINU)
VOCFINU is a nonprofit focuses on strengthening ana transforming the lives of the most vulnerable adolescent girls, who have been caught in poverty and human trafficking.vocfinu.org
Washington Global Health Alliance
WGHA connects and informs Washington's global health community, creating a culture of collaboration at home so that its members can have more impact in the world. WGHA brings members together through events and conversations designed to advance common goals, share best practices, and foster collaboration across organizations and disciplines. wghalliance.org
Washington Nonprofits
Washington Nonprofits is the state association for all nonprofits in Washington. It makes sure nonprofits have what they need to succeed through learning, advocacy, and collaboration. washingtonnonprofits.org
Water1st International
Water1st helps the world's poorest people implement and sustain community-managed projects that integrate clean water, toilets, and hygiene education. Water1st unites people to fight the global water and sanitation crisis. The organization believes this worldwide, silent catastrophe will be solved when people come together as a concerned community and take simple, effective actions. water1st.org
WATER MISSION
Water Mission is a Christian engineering nonprofit that builds safe water, sanitation, and hygiene solutions in developing countries and disaster areas. watermission.org
WELCOME IDEAS
Welcome Ideas is a US based 501(c)(3) Non-Profit Corporation, operating in Zanzibar, Tanzania as a registered Non-Governmental Organization (NGO). Through education, support, networking, and pop-up facilities, Welcome Ideas helps members of the local Zanzibar community develop, finance, and operate their own tourism related businesses. By encouraging and enabling entrepreneurship in the tourism sector, Welcome Ideas hopes to reduce the economic leakage associated with tourism in Zanzibar, allowing the tourism economy to better benefit the local communities. Our programs and recruitment efforts are targeted at the economically disadvantaged, the youth, and the women of Zanzibar, individuals often left out of the tourism sector on the island. welcomeideas.org
WOmen's link worldwide
Women's Link Worldwide is a nonprofit organization that uses the power of the law to promote social change that advances the human rights of women and girls, especially those facing multiple inequalities. Its team uses legal, communications and mobilization strategies to work across three themes: sexual and reproductive rights, violence and discrimination, in Latin America, East Africa and Europe. womenslinkworldwide.org
World Affairs Council
The World Affairs Council advances global understanding and engagement throughout the Puget Sound region.world-affairs.org