---
Featured Speakers
Degan Ali
Humanitarian Leader and Organizational Development Consultant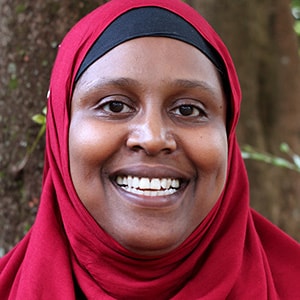 Degan Ali is an internationally-renowned humanitarian leader and organizational development consultant. She has been at the forefront of shifting power for decades. She is a Rockefeller Foundation Global Fellow for Social Innovation, a contributor to the Overseas Development Institute/Humanitarian Policy Group and the Global Food Security Journal. Her work has been featured on The New York Times, Al Jazeera and The Guardian. Prior to founding DA Global, Degan led Adeso, an organization that made cash transfers a significant, legitimate method of delivering aid to vulnerable populations, beginning with the first large-scale cash transfer program during the 2011 Somalia famine. Degan also established the target of 20% localization which evolved into the UN's 25% Grand Bargain commitment, ensuring this percentage of humanitarian funding is allocated to local and national responders by 2020.  Degan is also the architect and founder of the Network for Empowered Aid Response (NEAR): the first global south civil society network advocating for the transformation of humanitarian and development aid architecture. She lives in Kenya and works with organizations across the Global North and Global South.
---
Enock Chikava
Interim Director, Agricultural Development, Bill & Melinda Gates Foundation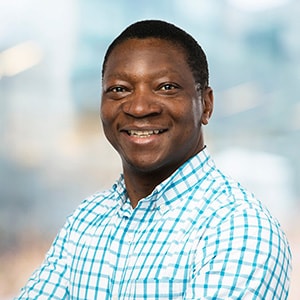 Enock Chikava leads the Agricultural Development team to reduce poverty for farming families in Sub-Saharan Africa and South Asia, by promoting inclusive agricultural innovations that drive productivity and income growth for smallholder farmers in a sustainable way.
Enock, has more than 30 years' experience in Agriculture, with a career spanning Farmer Organizations, Seed Industry; Agribusiness, Food Processing and now Philanthropy. He joined the Foundation in April 2015 as Senior Program Officer focusing on crop innovations. He trained in Agricultural Economics, Business strategy and management. Previously, he was Bunge's director business development, SSA, and Monsanto's product management and commercial Lead in Europe, Middle East and Africa for the seed, chemistry, and biotech portfolios.
Raised on a smallholder farm in Zimbabwe in a family of eleven (11), Enock has dedicated his life to work for the success of smallholder farmers.
---
Jay Sehgal
Executive Vice President, Sehgal Foundation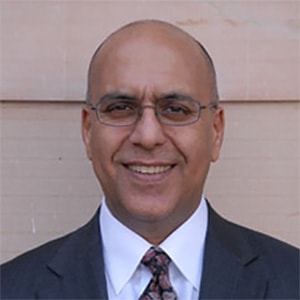 Jay Sehgal serves as executive vice president of Sehgal Foundation in the US and as trustee of S M Sehgal Foundation in India. He represents Sehgal Foundation on the board of Ashoka Trust for Research in Ecology and Environment and serves on the board of Hytech Seed India Pvt. Ltd. After earning degrees in Business Administration/Management Information Systems with emphasis on Computer Science from the University of Iowa, he was working in IT in the private sector when recruited by Proagro Seed Co. Ltd. in India. He led a team to automate all functions of the seed company and create a state-of-the art IT network connecting its locations throughout India. In 2001, Jay joined Dr. Suri Sehgal and Mrs. Edda Sehgal, who had established S M Sehgal Foundation in India. Jay served for several years as executive director during the seminal shaping and development of the organization.
In 2008, with his wife Veena and two sons, Jay returned to Des Moines to represent Sehgal Foundation to American donor organizations and development institutions, create linkages with research organizations and foundations; attract volunteers and students from the US to work at the foundation to gain exposure to rural India, and more recently to focus on Transform Lives one school at a time, an initiative that combines the foundation's key programs in water management, agriculture development, and good rural governance to ensure that every schoolchild—especially girls, who have long been disadvantaged—has a more promising future. On behalf of Sehgal Foundation, Jay was recognized with the 2017 Iowa Ag Leadership Award for outstanding service in agriculture by then Secretary of Agriculture Mr. Bill Northy. Jay is the recipient of the International Impact Award from the University of Iowa.
---
Birger Stamperdahl
President & CEO, Give2Asia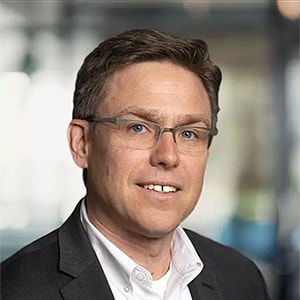 Birger Stamperdahl joined Give2Asia in 2006 and has served as its President & CEO since 2014. Birger works directly with donors, foundations, and corporations seeking to build strategic charitable partnerships across the Asia-Pacific. As a leading advocate for locally-led philanthropy, Birger has spoken to audiences at Stanford PACS, the World Affairs Council, the Council on Foundations, the Asia Venture Philanthropy Network, and the Conference Board.
Prior to joining Give2Asia, Birger had a successful PR career in Silicon Valley. As a Vice President at Porter Novelli, a global marketing and communications firm, he advised such clients as HP, EMC, McAfee, and BMC. Birger holds degrees in Journalism and Political Science from the University of New Hampshire.
---
Katie Young
Senior Vice President, Global Growth and Development, Starbucks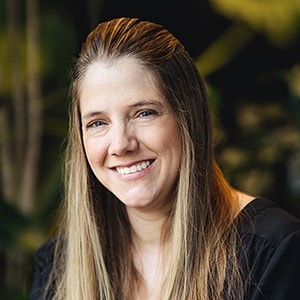 Katie Young currently leads the integrated operations and strategy for Starbucks' complex urban markets. She ran the $2B+ food P&L for several years then launched the food innovation team. Katie Young is vice president of global growth and development at Starbucks. She joined Starbucks in 2012 as a director of Food Strategy.
Prior to Starbucks, Katie worked at McKinsey & Company, specializing in the social sector, CPG, and agribusiness. She was part of the team that developed the first-ever agriculture strategy for the Gates Foundation. Other strategy work included: food security for 16 countries and creating transformational frontline change for the Ethiopian Government's 60,000 extension agents.
Katie holds a Masters in Public Policy (MPP, International Development) from the University of Chicago and a Bachelors in Spanish and Honors Political Science from Kenyon College.