Volunteers and Interns
Volunteers power much of Global Washington's work. They bring strong skills, commitment and energy to our organization.
Unpaid internships and volunteer opportunities are available to university students (undergrad and post-grad) as well as other interested individuals.
---
Volunteer and Intern Responsibilities
Reports to Membership & Events Manager or Office Manager
Assists with event logistics and inventory
Manages online events calendar and career center
Data entry and member data tracking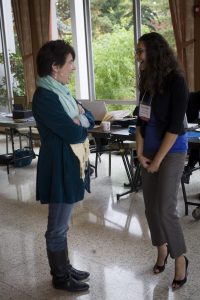 Desired Qualifications:
Dependable, with solid professional and interpersonal skills
Experience in research and data collection
Comfortable working independently
Knowledge of and interest in global development issues
Time Commitment:
Hours: A minimum of 6 hours per week
Duration: A minimum 3 month commitment
To apply for an internship or volunteer position, please email your resume and the volunteer application to info@globalwa.org with "Intern/Volunteer" in the subject line.
---
There are other great organizations that could use your skills, as well! If we are not the right fit, please consider volunteering for one of our member organizations. Volunteer and intern positions are periodically posted in our online Job Board.