Our Members
Thank you to all of Global Washington's Members!
HIMALAYAS
---

Bill & Melinda Gates Foundation
Guided by the belief that every life has equal value, the Bill & Melinda Gates Foundation works to help all people lead healthy, productive lives. In developing countries, the Foundation focuses on improving people's health and giving them the chance to lift themselves out of hunger and extreme poverty. In the United States, they seek to ensure that all people—especially those with the fewest resources—have access to the opportunities they need to succeed in school and life. Based in Seattle, the foundation is led by CEO Susan Desmond-Hellmann and co-chair William H. Gates Sr., under the direction of Bill and Melinda Gates and Warren Buffett. www.gatesfoundation.org
---

Seattle International Foundation
The goal of Seattle International Foundation is to enhance the quality and quantity of international philanthropy and leadership from the Pacific Northwest and help donors achieve their desire to leave the world a better place. www.seaif.org
---

Microsoft Corporation
Microsoft is committed to serving the public good through innovative technologies and partnerships that contribute to economic growth and social opportunity and by delivering on our business responsibilities of growth and value to customers, shareholders, and employees. www.microsoft.com
---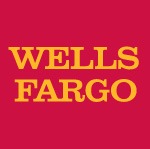 Wells Fargo
Wells Fargo & Company is a diversified financial services company providing banking, insurance, investments, mortgage, and consumer and commercial finance through more than 9,000 stores and more than 12,000 ATMs and the Internet across North America and internationally. www.wellsfargo.com
---

Alaska Airlines
Alaska Airlines is an airline based in the Seattle suburb of SeaTac, Washington, in the United States. Classified as a major carrier, it is the seventh-largest US airline in passenger traffic. Alaska currently operates its largest hub at Seattle–Tacoma International Airport. www.alaskaair.com
---

JPMorgan Chase
JPMorgan Chase's philanthropic goal is to be the catalyst to meaningful, positive, and sustainable change within our highest need neighborhoods and communities across the globe.
www.jpmorganchase.com/corporate/Corporate-Responsibility/corporate-philanthropy.htm
---

Esri
Esri inspires and enables people to positively impact the future through a deeper, geographic understanding of the changing world around them. www.esri.com
---
ANDES
---

Amazon
Founded in 1994 and headquartered in Seattle, Washington, Amazon has grown to be a Fortune 100 company and is the world's largest online retailer.  With a mission "to be Earth's most customer-centric company, where customers can find and discover anything they might want to buy online, and endeavors to offer its customers the lowest possible prices," Amazon.com and its sellers offer millions of unique new, refurbished, and used items. Amazon has separate retail sites for the United States, United Kingdom, France, Canada, Germany, Italy, Spain, Australia, Brazil, Japan, China, India and Mexico, with international shipping to other countries for some of its products. www.amazon.com
---

FSG
FSG is a nonprofit consulting firm specializing in strategy, evaluation, and research. It was founded in 2000 as Foundation Strategy Group and have completed more than 600 consulting engagements with many of the world's leading corporations, nonprofit organizations, and charitable foundations. www.fsg.org
---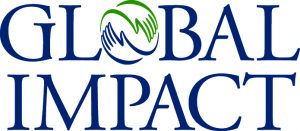 Global Impact
Global Impact provides organizations and donors with effective ways to give to causes, regions and crises throughout the world. We deliver a wide range of giving solutions through an alliance of globally focused charities, management of two of the world's largest workplace giving campaigns and partnerships to meet the needs of organizations and donors. www.charity.org
---
PATH
PATH is an international, nonprofit organization that creates sustainable, culturally relevant solutions, enabling communities worldwide to break longstanding cycles of poor health. By collaborating with diverse public- and private-sector partners, we help provide appropriate health technologies and vital strategies that change the way people think and act. www.path.org
---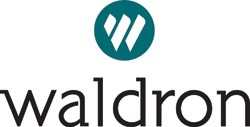 Waldron
Waldron is the consulting partner strategic leaders choose to help attract, engage, and inspire effective leaders. We provide a unique combination of executive search, leadership development and career transition services across sectors and industries. Our passion is helping people and organizations realize their full potential and increase their impact. www.waldronhr.com
---

Seattle University School of Theology and Ministry
Combining the study of leadership theory and practice, peacebuilding, ethics and spirituality, the Master of Arts in Transformational Leadership program offered at Seattle University helps students become leaders for positive change. www.seattleu.edu/stm/degrees/matl/
---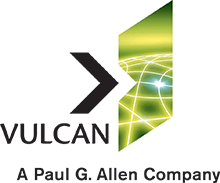 Vulcan
Vulcan creates and advances a variety of world-class endeavors and high impact initiatives that change and improve the way we live, learn, do business and experience the world. Vulcan is a progressive, innovative, entrepreneurial organization powered by individuals with exceptional talents and skills who are all aligned through a common aspiration—to change the world by adding value to and improving the quality of people's lives. www.vulcan.com
---
KILIMANJARO
---
buildOn
At buildOn we run afterschool youth service programs that mobilize urban teens to lift up their communities and change the world through intensive local community service and by building schools in some of the poorest countries on the planet. We are a movement of students, educators and communities. www.buildon.org
CRISTA Ministries is a family of ministries loving God by serving people worldwide in the areas of education, international relief & development, senior living, and media. Its seven Christian ministries serve all people, regardless of religion, race, ethnicity, or gender. www.crista.org
Clark Nuber
An award-winning CPA and consulting firm that has been serving the Northwest from Bellevue, Washington, for over six decades. www.clarknuber.com/nfp/i-international.php
Emirates Airlines
A fast-growing international airline with one of the youngest fleets in the sky and more than 400 awards for excellence worldwide.
www.emirates.com
Habitat for Humanity of Seattle/South King County: Habitat for Humanity of Seattle/South King County is a non-profit, ecumenical Christian housing organization. Established in 1986 as an affiliate of Habitat for Humanity International, Habitat for Humanity of Seattle/South King County works in partnership with God and people from all walks of life to build decent, affordable homes for families in need. www.seattle-habitat.org
Infectious Disease Research Institute (IDRI)
IDRI is a Seattle-based not-for-profit committed to applying innovative science to the research and development of products to prevent, detect and treat infectious diseases of poverty. By integrating capabilities, we strive to create an efficient pathway to bring scientific innovation from the lab to the people who need it most. www.idri.org
Landesa
Landesa is an international nonprofit organization working to secure land rights for the world's poorest people, those 3-4 billion chiefly rural people who live on less than $2 a day. www.landesa.org
Seattle Biomedical Research Institute
An internationally renowned, non-profit research Institute striving every day to eliminate the world's most devastating infectious disease. www.seattlebiomed.org
Seattle Pacific University
Seattle Pacific University seeks to be a premier Christian University fully committed to engaging the culture and changing the world by graduating people of competence and character, becoming people of wisdom, and modeling grace-filled community. www.spu.edu
Seattle University
Seattle University is a premier educational institution that offers students unique global opportunities in higher learning, including international academic and service programs that challenge students to test the theories and analytical approaches to understanding humanity in a dynamic intercultural setting. www.seattleu.edu/studyabroad
SightLife
Founded in 1969, SightLife is the only non-profit global health organization and eye bank solely focused on eliminating corneal blindness in the U.S. and around the world. Driven by an entrepreneurial spirit as an eye bank, the organization leverages innovative technologies and best business practices to transform lives and unlock life's possibilities for the corneal blind. SightLife works in partnership with surgeons and health organizations in more than 30 countries and SightLife and its partners combined provided more than 10,000 corneas for transplant in 2011. www.sightlife.org
Zillow
Zillow is an online real estate database that was founded in 2005.  It is America's most popular web portal, covering real estate, apartments, mortgages, school data, and home improvement. wwww.zillow.com
---
ATLAS
---
Bastyr University: A regionally accredited, globally respected institution of natural health arts and sciences, Bastyr University is improving the planet through innovative education, research and clinical service.  www.bastyr.edu
Cascade Designs:  Began over 35 years ago with the simple idea of providing a more comfortable night outdoors. Since then, we have grown to become the parent company of some of the most respected brands in the outdoor industry. Though much has changed with this success, our recipe for achieving it has not. We believe that manufacturing the majority of our gear in our U.S. and European facilities is an essential element in maintaining quality, and that by striving to exceed our customers' expectations of service, we will be successful for many years to come. www.cascadedesigns.com
Committee for Children: Committee for Children seeks to foster the social and emotional development, safety, and well-being of children through education and advocacy. www.cfchildren.org
Eastern Washington University is a regional, comprehensive public university located in Cheney, Washington, with programs also offered in Bellevue, Everett, Kent, Seattle, Shoreline, Spokane, Tacoma, Vancouver and Yakima.  Eastern is a driving force for the culture, economy and vitality of the Inland Northwest region.  A focus on personal attention, faculty excellence and community collaboration allows Eastern to accomplish its mission for preparing well-rounded students ready to hit the ground running in their chosen career fields. www.ewu.edu
Global Brigades: Global Brigades is the world's largest student-led global health and sustainable development organization. Since 2004, Global Brigades has mobilized tens of thousands of university students and professionals through skill-based programs that work in partnership with community members to improve quality of life in under resourced regions while respecting local culture. www.globalbrigades.org
Global Partnerships: Global Partnerships is dedicated to expanding opportunity for people living in poverty.www.globalpartnerships.org
Global Visionaries: Global Visionaries' mission is to educate and empower youth to become active leaders and global citizens who promote social and environmental justice through community service at home and abroad. www.global-visionaries.org
Grameen Foundation: Grameen Foundation's mission is to enable the poor, especially the poorest, to create a world without poverty. www.grameenfoundation.org
HaloSource:  A global company that develops clean technologies to disinfect and purify the water we drink, play in, clean with and put back into our water systems. As a recognized expert in the industry, they are leading the charge in the human health needs of water worldwide. www.halosource.com/index.aspx
Hands for Peacemaking: The mission of Hands For Peacemaking Foundation is to promote opportunities for self-reliance in rural Guatemala. www.handsforpeacemaking.org
iLEAP: The Center for Critical Service: iLEAP is a nonprofit organization with a mission to cultivate and inspire a new generation of global citizens who are motivated by a commitment to service and have the practical skills, rigorous critical thinking, and global community of support to create positive social and systemic change in the world. www.ileap.org
IMEC America: IMEC provides equipment solutions for health care, agriculture, and education projects in developing countries.  www.imecamerica.org
Initiative for Global Development
The Initiative for Global Development (IGD) is a non-profit organization that drives poverty reduction by catalyzing business growth and investment in the developing world. www.igdleaders.org
Laird Norton Family Foundation: The Laird Norton Family Foundation is a private foundation based in Seattle, Washington. The Foundation works to honor, support and reflect the values of the Laird Norton family through philanthropic giving. After decades of giving together, our family's commitment to our communities has never been stronger. www.lairdnorton.org
Marine Stewardship Council: Our mission is to use our ecolabel and fishery certification programme to contribute to the health of the world's oceans by recognising and rewarding sustainable fishing practices, influencing the choices people make when buying seafood, and working with our partners to transform the seafood market to a sustainable basis. www.msc.org
Mission Africa: Mission Africa aims to empower children and families in the remote villages of Nigeria, Tanzania, Uganda and Kenya by providing support in three core arrears education, healthcare and poverty alleviation. www.missionafrica.us
The Northwest School: Set in an urban campus that is housed in a historic landmark cared for by our students, we provide a curriculum for grades 6–12 that offers an international perspective and encourages independent and creative thinking in every class. We educate and shape our students into global citizens who will one day shape our community, nation, and world. www.northwestschool.org
Office of Global Affairs, UW: The Office of Global Affairs is a central organizational hub, connecting diverse internal and external networks of scholars, students and community leaders engaging in international issues and scholarship. www.washington.edu/globalaffairs
Oxfam America: Oxfam America is an international relief and development organization that creates lasting solutions to poverty, hunger, and injustice. Together with individuals and local groups in more than 90 countries, Oxfam saves lives, helps people overcome poverty, and fights for social justice. www.oxfamamerica.org
Passport Travel & Tours Inc: Helping travelers travel the world since 1986. www.passport2travel.net
Richter International Consulting: Dave Richter has been living and working in the international arena most of his life.  He has lived as an expat in Africa and in Asia (on three occasions).  He has managed 24-hour medical assistance operations in Asia and the Americas, and is fluent in Mandarin. This experience provides Richter International Consulting with the practical hands-on knowledge needed to solve the complex problems which are inherent to international assignments. www.richterintl.com
Russell Investments: Whether you're an institutional investor, a financial advisor, or an individual guided by an advisor's personalized advice. We're a global asset manager and one of only a few firms that offer a true multi-asset approach to investing, combining asset allocation, manager selection and dynamic portfolio management. www.russell.com
Spreeha Foundation:  Spreeha, originating from Bengali, means hope, intention, and strong desire. Spreeha Foundation, a Washington based 501(c)(3) non-profit organization, engages deeply within urban slum communities to establish an atmosphere where the community feels enabled to exercise their rights and responsibilities. http://spreeha.org
Snow Leopard Trust:  The Snow Leopard Trust builds community partnerships by using sound science to determine priorities for protecting the endangered snow leopard. www.snowleopard.org
Theo Chocolate: Theo Chocolate is dedicated to making our world a better place by bringing out the best of the cocoa bean. As the first organic and Fair Trade chocolate factory in the country, Theo Chocolate's founding principle is that the finest artisan chocolate in the world can (and should) be produced in an entirely ethical, sustainable fashion. All of its ingredients are carefully screened and 3rd party verified to ensure they meet our standards for social and environmental responsibility. www.theochocolate.com
Water 1st: People living in extreme poverty have many needs, but we believe water and toilets come first. There is a powerful and direct link between human development and convenient access to water and toilets. Through the implementation of sustainable, community-managed water supply and sanitation projects, we are addressing the most fundamental issues of poverty, childhood death, and gender equality. www.water1st.org
Woodland Park Zoo: Woodland Park Zoo saves animals and their habitats through conservation leadership and engaging experiences, inspiring people to learn, care and act. www.zoo.org
Women's Enterprises International: dedicated to creating opportunities that equip women in developing countries to overcome poverty and transform their lives and communities. www.womensenterprises.org
World Justice Project: The World Justice Project, an independent, non-profit organization, develops communities of opportunity and equity by advancing the rule of law worldwide. worldjusticeproject.org
---
CASCADES
---
3 Phase Energy Systems Inc.: Since 2007, 3 Phase Energy Systems, Inc. (3PESI), has engaged in the design, manufacture, sale, and service of renewable energy solutions to a rapidly growing global market. Its flagship product, Powersails™, and its delivery/deployment platform, are manufactured in Auburn WA, USA and offer the only sustainable advertising solution engineered for urban areas. www.3pesi.com
ACT for Congo: Based in Goma, Democratic Republic of Congo, a region where war has claimed over 5 million lives since 1998, ACT for Congo's medical, social, and economic initiatives foster peace and development. www.actforcongo.org
African Chamber of Commerce of the Pacific Northwest: Promotes an environment of direct trade and business prosperity between Africa and the Northwest United States. www.africanchamberofcommercepnw.com
Antioch University Seattle: The University offers quality academic programs relevant to the needs of today's learners and embraces experiential learning by bridging academic outcomes with the real-world experience of all members of its learning community.The University maintains an historic commitment to promoting social justice and the common good. Students graduate from Antioch University with a heightened sense of their power and purpose as scholars, practitioners, and global citizens. www.antiochseattle.edu
Ashesi University Foundation: Ashesi University is a coeducational institution whose mission is to educate African leaders of exceptional integrity and professional ability.  By raising the bar for higher education in Ghana we aim to make a significant contribution towards a renaissance in Africa. www.ashesi.org
Associates in Cultural Exchange (A.C.E.): Since its founding in 1973, Associates in Cultural Exchange has been working to make the world your community by helping people and organizations around the world create new connections and build interpersonal networks with those of other language and cultural backgrounds. www.cultural.org
Ayni Education International: Ayni Education International creates quality educational opportunities in Afghanistan that empower and inspire children and their families to build peaceful, just and life-affirming communities. www.aynieducation.org
Big Water Consulting: Big Water Consulting is a consulting firm located in Seattle, Washington which specializes in assisting tribal, governmental and nonprofit clients in the fields of survey and needs assessment design and implementation, data collection and utilization, mapping and geospatial analysis, policy development, technical network development and capacity building and comprehensive project management and coordination. bigwaterconsulting.net
BOSIA (Bainbridge Ometepe Sister Island Association): The purpose of the Bainbridge-Ometepe Sister Islands Association is to encourage mutual understanding, education, friendship, cultural and peaceful exchanges between the people of Bainbridge Island and Ometepe Island, and between the peoples of the United States and Nicaragua. www.bosia.org
The Bo M. Karlsson Foundation: The Bo M. Karlsson Foundation started off as a non-sectarian fund to honor the legacy of the late Bo M. Karlsson, a compassionate man deeply dedicated to his family, the natural world, and education. bomkarlsson.com/index.html 
The Borgen Project: is the innovative, national campaign that is working to make poverty a focus of U.S. foreign policy. Through The Borgen Project's Regional Director Program, there are now 90 people in 70 U.S. cities advocating for the world's poor. These volunteers build support for poverty-reduction legislation in Congress and mobilize public involvement. borgenproject.org
Breakthrough Partners: Breakthrough Partners operates in strategic regions of Africa, Asia and Latin America to identify and build indigenous leaders who will lead an "Inside-Out" change process to pursue transformational, sustainable solutions to profound ruin, devastation and brokenness. www.breakthroughpartners.org
Burkitt's Lymphoma Kenya Fund: BLKF's mission is to increase the long-term survival of Kenyan children diagnosed with Burkitt's lymphoma. The organization's efforts focus on raising funds for an ongoing program of medical diagnosis and treatment. In addition, the program will provide for social, economic, and educational assistance so that patients and their families can complete treatment successfully. www.blkf.org
Clear Path International: Clear Path's mission is to "serve landmine accident survivors, their families and their communities." It considers itself alongside accident survivors on their path to recovery, from the moment of injury to the day they are once again proud and productive members of their community. www.cpi.org
Collaborative Impact: Collaborative Impact is a social enterprise partnership established to develop and manage highly effective cross-sector and multi-stakeholder partnerships that address major social and developmental challenges. Our goals are to improve the quality of partnership design, management and implementation, and helping to increase effectiveness in addressing the major challenges humankind faces. www.collaborativeimpact.net
Community Colleges for International Development (CCID): CCID is a purpose driven non-profit international membership organization committed to expanding local access to global opportunities through relationship building, education, and development. www.ccidinc.org
Days for Girls International: Washable Feminine Hygiene for women in impoverished nations.  We coordinate volunteer manufacture and distribution of kits and assist communities and nations in creating programs to make sustainable kits possible. Why? Because no woman should spend days in her room without access to hygiene. www.daysforgirls.org
Dreams for Orphans: Dreams for Orphans is a Seattle based 501(c)3, and NGO in Ghana working to provide safe environments and educational opportunities for those that need them most. We support infants and children who have been abandoned or abused. Over the last five years we've helped hundreds of orphans live a better life, by helping directly change their living and learning conditions. dreamsfororphans.org
Dwankhozi Hope: Its mission is to empower the children and families of Zambia through partnership in education and community development, recognizing our interconnectedness as we seek mutual transformation. Dwankhozi Hope provides financial support for programs including: education, community development, agriculture, and health/wellness related needs. dwankhozi-hope.org
EarthCorps: building global community through local environmental service. www.earthcorps.org
East-West Management Institute: Works to strengthen democratic societies by bringing together government, civil society, and the private sector – to build accountable, capable and transparent institutions. ewmi.org
Engineers Without Borders Puget Sound Professional Chapter: Engineers Without Borders (EWB) is a non-profit organization established in 2000 to partner with developing communities worldwide in order to improve their quality of life. This partnership involves the implementation of environmentally and economically sustainable engineering projects, while involving and training responsible engineering professionals and students. ewb-pugetsound.org
Esperanza International Foundation: Esperanza International's mission is to free children and their families from poverty through initiatives that generate income, education and health, restoring self-worth and dignity to those who have lost hope. www.esperanza.org
Evans School of Public Affairs – University of Washington: The Daniel J. Evans School of Public Affairs is a graduate school of public policy and administration. Our programs prepare students for public service careers. Our graduates and faculty provide expertise and produce research that guides local, national, and global nonprofit organizations and government agencies. evans.uw.edu
Fuse IQ:Motivated by a core belief in social responsibility and a commitment to the community-driven power of open-source technologies, Fuse IQ strategizes, designs and develops comprehensive, enterprise-level Web solutions for organizations committed to creating a better world. www.fuseiq.com
Global Family Travels: Global Family Travels' mission is to Learn, Serve and Immerse, using travel as a means to build cultural bridges and to foster global citizens.  globalfamilytravels.com
Gambia Health Education Liaison Project (Gambia HELP): exists to enable communities in Gambia to protect, conserve and improve their own health, the health of their community, and their natural environment. www.gambiahelp.org
The Gardner Center for Asian Art and Ideas: The Gardner Center for Asian Art and Ideas, founded in 2009, offers dynamic public programs by specialists who provide informed perspectives and explore all facets of Asia, from history and culture to agriculture, global health and politics. www.seattleartmuseum.org/gardnercenter
Global Business Center at the Michael G. Foster School of Business, University of Washington: The mission of the Global Business Center is to develop global business expertise by hosting and sponsoring outstanding international education initiatives. www.foster.washington.edu/centers/gbc/Pages/globalbusiness.aspx
Global Sparks: Global Spark is a nonprofit organization that provides technical support and assistance to educational institutions and charitable groups to help achieve positive community outcomes. globalspark.org
Global Women: Partners in Philanthropy  will assist women around the world to work together and become effective philanthropists in their own communities utilizing the successful model of collective giving developed by the Washington Women's Foundation in Seattle.  Collective giving enables women from all levels of wealth to pool their own funds, learn about community needs and jointly make grant decisions that can help bring about social change. www.globalwomenpartners.org
Greater Seattle Chamber of Commerce: The mission of the Greater Seattle Chamber of commerce is to champion our region's future as a world leader in economic vitality and quality of life by providing collaborative leadership, business advocacy and member-driven services. www.seattlechamber.com
Healing Hearts Northwest: Healing Hearts Northwest is a 501(c)3 organization that aims to teach and train Rwandan health professionals to create an independent sustainable medical and hospital systems. healingheartsnorthwest.com
Healing the Children Oregon and Western Washington: Healing the Children Oregon and Western Washington Chapter (HTC) is committed to restoring health to impoverished children of the world through donated medical services. HTC envisions a world where every child has access to good medical care.  We are one of 13 chapters across the US supported by a national office.  Our local chapter is proud to be celebrating 26 years of healing more than 17,600 children worldwide. To learn more about HTC visit us on the web at: www.htcorwwa.org
The Henry M. Jackson School of International Studies, University of Washington: The Henry M. Jackson School of International Studies at the University of Washington combines the social sciences, humanities, and professional fields to enhance our understanding of our interconnected globe. jsis.washington.edu
Highline Community College: We deliver innovative education and training opportunities to foster your personal and professional success in our multicultural world and global economy.  We help you build a better future. www.highline.edu
Humanosphere: Humanosphere is an independent, frequently irreverent, news site devoted to covering the people, organizations and issues focused on making the world a better place. www.humanosphere.org
Imago Organizational Design, LLC: Imago Organizational Design supports people and the organizations they create to live and work with full voice, deep authenticity and lasting impact. www.imagodesign.net/index.php
InterConnection: provides computers to underserved people and communities around the world. www.interconnection.org
International Programs, Washington State University: International Programs serves as the Washington State University advocate for interaction between faculty, students, and citizens of nations and cultures worldwide. www.ip.wsu.edu
Jet City StoveWorks: Jet City StoveWorks is a non-profit corporation in WA state established to design, test and produce cookstoves that burn renewable fuels. Its current project is a whole-seed burning stove called the Jiko Safi which uses the seed from the Jatropha plant in the stove which moves cooking from an unhealthy daily experience to a healthy, inexpensive alternative.   www.jetcitystoveworks.com
Kids Without Borders: Kids Without Borders was launched as a school service projects for students to sort clothes and donated items for children in the community. Today, the organization supports and works with children in more than 30 countries, attracting volunteers worldwide, providing opportunities for youth, benefiting and changing thousands of lives around the world. www.kidswithnoborders.org
Kirlin Charitable Foundation: Our mission is to serve as a catalyst and innovative partner in positive social change, helping children and their families become lifelong learners and thoughtfully active, compassionate members of our global community. www.kirlinfoundation.org
Knowledge for People: Knowledge for People works with families and communities around the world to promote greater awareness and acceptance of autism through outreach, education and advocacy. knowledgeforpeople.org
Krista Foundation: Provides mentoring support and Service and Leadership Development Grants for young adults engaged in voluntary or vocational service as an expression of their Christian faith. Seeks to encourage a new generation of leaders to develop a lifelong ethic of service, civic engagement and global understanding. The Krista Foundation honors the life and vision of Krista Kimberly Hunt Ausland, who was killed at age 25 while volunteering with her husband, Aaron, in global service in rural Bolivia. Inspired by Krista's desire "to show God's love in actions," her family and friends wanted an enduring legacy to celebrate her spirit of active love and faith. www.kristafoundation.org
Lift Up Africa: Lift Up Africa is a US nonprofit with an extensive network of partners and projects in East Africa. We support sustainable, community led projects that address poverty, malnutrition, lack of education and health care, and the impact of climate change on people, crops, animals and the environment. liftupafrica.org
LINGOs: works to improve the performance, lower the cost and increase the effectiveness of Non-Governmental Organizations. www.lingos.org
Linksbridge: Provides experienced teams and individuals to support executives in businesses and non-profit organizations. www.linksbridge.com
Literacy Bridge: At Literacy Bridge, our mission is to empower children and adults with tools for knowledge sharing and literacy learning, as an effective means towards advancing education, health, economic development, democracy, and human rights. www.literacybridge.org
Living Earth Institute: Empowering communities to protect their health and environment through the sustainable use of water resources. www.living-earth.org
Mangrove Action Project (MAP): MAP is unique in that it acts as a sort of megaphone, amplifying the voice of the coastal fishers in matters of relevance and importance to their lives.  MAP also acts as a vital foot bridge or link between the global North and South on issues of over-consumption, deforestation, marine conservation, and human rights, as well as addressing such present day crises as climate change and sea level rise. mangroveactionproject.org
MED25 International:  Med25 International is a nonprofit organization that provides individuals in rural African communities with quality, culturally appropriate, and affordable health care. www.med25.org
Mercy Corps: exists to alleviate suffering, poverty and oppression by helping people build secure, productive and just communities. www.mercycorps.org
Minerva Strategies: Minerva Strategies advises nonprofits, foundations and corporations on using communication to advance social good. minervastrategies.com
Mobility Builders: We strive to create a process that can be utilized across the globe to build affordable, customized wheelchairs using local resources for the 65 million people in the world who need wheelchairs. www.mobilitybuilders.org
Mobility Outreach International (formerly known as Prosthetics Outreach Foundation): Mobility Outreach International creates opportunities for children and adults in developing countries who suffer from limb loss and limb deformities to lead more fulfilling lives. mobilityoi.org
Mona Foundation: dedicated to supporting grassroots educational initiatives and raising the status of women and girls in the United States and abroad. monafoundation.org
MovingWorlds: A registered Social Purpose Corporation with global headquarters in Seattle, WA, USA, and Santiago, Chile whose focus is on accelerating social progress while connecting people to life-enriching experiences.  www.movingworlds.org
NPH USA (formerly Friends of the Orphans): NPH USA is dedicated to improving the lives of orphaned, abandoned and disadvantaged children through the support of the Nuestros Pequeños Hermanos (NPH, Spanish for "Our Little Brothers and Sisters") network of orphanages in Latin America and the Caribbean. www.nphusa.org/s/769/start.aspx
Oikocredit Northwest: Oikocredit Northwest USA was established to support the work of Oikocredit UA, an international development cooperative which helps poor and marginalized people by empowering them with credit. Our mission is to inform and educate our fellow citizens about microfinance and Oikocredit. Our Board and committees are comprised of dedicated volunteers who are committed to helping spread the word about microfinance as a pathway out of poverty. www.oikocreditnw.org
One by One: One by One was founded in 2005 with the singular mission of contributing to the elimination of fistula worldwide. We work to increase awareness and understanding of this deeply troubling condition that affects so many women. Additionally, we partner with in-country organizations to create programs and mobilize the resources needed to support both life-transforming treatment programs and essential prevention work. fightfistula.org
One Equal Heart Foundation: One Equal Heart Foundation accompanies the poor in Chiapas, Mexico as they work to promote nonviolence, build sustainable communities, steward natural resources, and preserve the cultural identity of the Tseltal Maya People. www.oneequalheart.org
One World Now! A Project of the Tides Center: provides international learning experiences to underserved youth. www.oneworldnow.org
Orphans to Ambassadors: Orphans to Ambassadors provides disadvantaged and orphaned children the opportunity to rise out of poverty with sustainable education and practices.  The skills, knowledge, and abilities that come from developing their own long-term resource solutions empower children and allow them to become ambassadors of goodwill and sustainability to other children and communities around the world. www.orphanstoambassadors.org
ORS Impact:  ORS Impact works alongside renowned social impact leaders, supporting their work to accomplish their missions. orsimpact.com
Pacific Lutheran University: PLU's global education programs are designed to promote understanding among peoples through learning, research and outreach. www.plu.edu/wangcenter
Pangea: Pangea is an association of individuals dedicated to increasing the philanthropic resources flowing to international projects that help people in economically disadvantaged countries lead healthy, productive lives. www.pangeagiving.org
Partners Asia: At Partners Asia, we build relationships with innovative organizers in these communities and with international donors, bridging the gap between local leaders and global resources. partnersasia.org
Partnering for Progress:  The mission of Partnering for Progress is to help provide access to health care, education, sanitation, and clean water to residents in developing countries. partneringforprogress.org
PeaceTrees Vietnam:  PeaceTrees Vietnam is a humanitarian organization dedicated to healing communities affected by war. It sponsors landmine removal and education, survivor assistance, and citizen diplomacy in order to renew relations with the Vietnamese people. www.peacetreesvietnam.org
Planned Parenthood of the Great Northwest: Planned Parenthood of the Great Northwest (PPGNW) is a not-for-profit family planning agency that provides high-quality, affordable reproductive health care for women, men and teens. Many of our patients have no other health care available to them. www.plannedparenthood.org/ppgnw
The Post Harvest Project: Helps provide more food and jobs by reducing post harvest food waste through a holistic supply chain approach. www.thepostharvestproject.org
Relief and Education for Afghan Children: REACH is dedicated to educating children, especially girls, in rural Afghanistan.  REACH started raising money to help villagers build schools in rural areas of Afghanistan in 2002. Rural areas, in general, have been given a lower priority for school construction by the government due to limited resources.  We have provided the funding for five schools in the rural area around Herat, Afghanistan.  There are now over 1400 students enrolled in the schools we have financed.  We are currently raising funds for a sixth school. www.reachafghanschools.org
RenegAID Innovative Disaster Relief™: produces innovative relief projects and programs, and is dedicated to improving people's ability to reestablish themselves in catastrophic disasters. www.renegaid.org
RESULTS – Seattle: creates the political will to end hunger and the worst aspects of poverty. www.results.org
The Rose International Fund for Children: helps 'differently-abled' and disadvantaged children and adults in Nepal and other developing countries. www.trifc.org
Rwanda Girls Initiative: Rwanda Girls Initiative, believing education is a right and not a privilege, is dedicated to the education and success of girls. www.rwandagirlsinitiative.org
Schools for Salone: Schools for Salone is a non-profit organization committed to helping Sierra Leoneans rebuild the many rural schools destroyed during their country's ten year long civil war that ended in 2002. www.schoolsforsalone.org
SE Asia Children's Foundation: With heartfelt commitment and personal involvement we support organizations that help impoverished children help themselves to become self-sufficient members of their communities. www.balifund.org, www.asiachildrensfoundation.org
Shoreline Community College: Shoreline Community College offers excellent academic, professional/technical and workforce training programs to meet the lifelong learning needs of its community. Dedicated faculty and staff are committed to the educational success of all students. www.international.shoreline.ctc.edu/home.html
Sister Schools: Sister Schools teaches compassion, service, and social responsibility by partnering students in donor schools with children in need.  Sister Schools achieves this through two complimentary goals: First, providing students the life-changing and character building experience of personal giving; and second, providing supplies, hope and inspiration to children in need. sisterschools.org
Skagit Valley College: Since its founding in 1926, Skagit Valley College has been respected as a leader in providing access to quality higher education, economic development, and cultural enrichment, where diverse learners expand their opportunities and horizons to better themselves and their communities. www.skagit.edu
Society for International Development – Seattle Puget Sound Chapter: The Seattle Puget Sound chapter of the Society for International Development is an organization dedicated to changing the global conversation about international development in Seattle, in the Puget Sound region, in Washington State and the world. seattlesid.blogspot.com
Solnex (formerly Solar Nexus International): Solnex is an international supplier of solar, wind and micro-hydro electric systems based on Orcas Island in Washington State, USA. Our primary business model is that of a value-adding distributor of complete solar power systems, but our mission is solar empowerment through market-based development of local solar energy resources worldwide. solarnexusinternational.com/index.php
South Puget Sound Community College: www.spscc.ctc.edu
Splash: Splash intervenes in the global water crisis, on behalf of children, knowing that unclean water in baby bottles, school drinking fountains, orphanage kitchens, and hospital rooms will limit a child's potential and opportunity. Splash actively ensures safe water for over 200,000 children daily, and by 2020 aims to do so for 1 million kids. www.splash.org
Tandon Institute:The Tandon Institute is a global advisory firm, serving select nonprofit and social sector organizations worldwide to rapidly accelerate their impact, revenues, brand and leadership effectiveness.
The School of Life Project: The School of Life Project is a personal time capsule for children 5-18, made up of annual interviews and video footage that capture children's views of themselves and their world. schooloflifeproject.org
Third Sector Company: A Seattle based national leader in the training and support for strategic short-term leadership to nonprofit organizations. It provides interim executive management; succession planning training and consultation; board and executive leadership development training; volunteer-led search support; and executive performance planning, review and enhancement. www.thirdsectorcompany.com
Technology & Social Change Group at the University of Washington Information School explores the design, use, and effects of information and communication technologies in communities facing social and economic challenges. tascha.uw.edu
Trade Development Alliance: The mission of the Trade Alliance is to promote Greater Seattle, including King, Snohomish, and Pierce Counties, as one of North America's premier international gateways and commercial centers. www.seattletradealliance.com
Unitus Seed Fund: is a new investment fund based in Bangalore and Seattle that provides opportunities for economic self-reliance, education, and obtaining basic necessities to millions of people living at the base of the economic pyramid. We create opportunities by accelerating the growth of early-stage "BoP startups" that serve low-income populations. usf.vc
University of Puget Sound: The Office of International Programs focuses on providing opportunities for international education and fostering an appreciation for cultural diversity at the University of Puget Sound. Our office plays an important role in the university's study abroad and international communities by bringing international students and scholars to campus and by providing study abroad opportunities around the globe. www.pugetsound.edu
University of Washington Bothell: holds the student-faculty relationship to be paramount. We provide access to excellence in higher education through innovative and creative curricula, interdisciplinary teaching and research, and a dynamic community of multicultural learning. www.uwb.edu
University of Washington, The Ellison Center for Russian, East European & Central Asian Studies: The Ellison Center promotes in-depth interdisciplinary study of all major postcommunist subregions – Eastern and Central Europe, the Baltic region, the Caucasus and Central Asia, and Russia – in order to understand the legacies of the imperial and communist past as well as to analyze the emerging institutions and identities that will shape Eurasia's future. jsis.washington.edu/ellison
University of Washington, School of Law Graduate Program in Sustainable International Development: The SID LL.M. program builds upon the groundbreaking work of founder Roy Prosterman who pioneered land reform as a means to secure prosperity for the rural poor. It is the first graduate program at a U.S. law school to focus on international development law.  Students learn through an innovative, hands-on, and practical program, designed to provide them with the skills needed to face the international development challenges of the 21st century.  www.law.washington.edu/sid
Upaya Social Ventures: Upaya Social Ventures is building businesses that will create jobs and improve the quality of life for families worldwide living on less than $1.25 a day. We provide early-stage entrepreneurs with the support needed to launch and scale businesses that can create dignified employment. For more information, please visit. www.upayasv.com
US Fund for UNICEF:  The United Nations Children's Fund (UNICEF) works in 190 countries and territories to save and improve children's lives by providing health care and immunizations, clean water and sanitation, nutrition, education,emergency relief and more. The U.S. Fund for UNICEF supports UNICEF's work through fundraising, advocacy, and education in the United States. Together, we are working toward the day when ZERO children die from preventable causes and every child has a safe and healthy childhood.  www.unicefusa.org
Village Health Works (VHW): Envisioning a healthier, more just, peaceful, and prosperous society in Burundi and beyond, VHW provides quality, compassionate health care in a dignified environment while treating the root causes and the social determinants of illness, disease, violence, and neglect in collaboration with those they serve. www.villagehealthworks.org
Washington Biotechnology & Biomedical Association: The Washington Biotechnology & Biomedical Association (WBBA) is an independent, non-profit 501(c)(6) trade association serving the life sciences industry in the state of Washington. Our members include organizations engaged in, or supportive of, research, development and commercialization of life science technologies. www.washbio.org
Washington Clean Tech Alliance: The Washington Clean Technology Alliance is the largest state cleantech trade association in the nation, representing over 200 businesses and organizations. Founded in 2007 by business leaders, the WCTA facilitates the generation and growth of cleantech companies, jobs, products, and services in order to advance the state's position as a leader in cleantech. wacleantech.org
The Washington Clean Technology Alliance is the largest state cleantech trade association in the nation, representing over 200 businesses and organizations. Founded in 2007 by business leaders, the WCTA facilitates the generation and growth of cleantech companies, jobs, products, and services in order to advance the state's position as a leader in cleantech. – See more at: http://wacleantech.org/about-us/#sthash.B84qmA6U.dpuf
Washington Council on International Trade (WCIT): WCIT is the only organization in Washington dedicated exclusively to advocating for public policies that increase our state's international competitiveness. www.wcit.org
Washington Global Health Alliance: The Washington Global Health Alliance (WGHA) works to enhance and expand Washington's global health impact and showcase our region's role as a leading center for global health activities.www.wghalliance.org
Washington Women's Foundation: engages women in the power of collective giving. Through informed and strategic grant-making, our members expand their knowledge, invest in the life of our community and demonstrate leadership through effective philanthropy. www.wawomensfoundation.org
Water for Humans: a nonprofit social venture enterprise working to bring reliable sanitation and clean drinking water to underserved communities worldwide. waterforhumans.org
West African Vocational Schools: West African Vocational Schools is a Christian, Seattle-based nonprofit that teaches job skills to people in Guinea-Bissau, one of the smallest and poorest countries in the world. www.facebook.com/africaschools
williamsworks: offers visionary thinking, subject matter expertise, a global network of local connections, and full-service support. www.williamsworks.com
Women's Empowerment Cancer Advocacy Network: The Women's Empowerment Cancer Advocacy Network (WE CAN) conducts breast and cervical cancer advocacy, education and outreach conferences in low and middle resource countries. The goal is to connect, train and support leaders of women's cancer NGOs regionally. In addition, health care providers and policy makers supportive of patient advocate empowerment are included. globalhealth.washington.edu/node/7726
World Affairs Council: The World Affairs Council is a membership-based organization that creates forums for discussion of critical global issues. www.world-affairs.org
World Bicycle Relief: World Bicycle Relief is dedicated to providing access to independence and livelihood through The Power of Bicycles. Compared to walking, bicycles represent an enormous leap in productivity and access to healthcare, education and economic development opportunities. The simple, sustainable nature of bicycles empowers individuals, their families and their communities. worldbicyclerelief.org
World Trade Center Seattle: World Trade Center Seattle (WTCSE) serves as a tribute to the importance of international trade in our region, providing an environment where business leaders can come together to share ideas and strengthen their connections. www.wtcseattle.com
AMBASSADORS
Amara Oden
Anisha Prasad
Anne Bugge
Anne Crylen
Ann Hedreen
Bill Center
Bill Taylor
Brent Barker
Carol Welch
Clint Lunde
Colleen Turner
David Tetta
Deborah Espinosa
Eileen Concannon
Elise DeGooyer
Emma Le Du
Geoffrey Lawrence
Irene Sacristan
Ismail Mohammad
Jack Purdie
Jamie Cignetti

Janet Gboluma-Kalonji
Jeff Keenan
Jennifer Lamson
Jerman Rose
Jessica Arnett
Jessica Roach
John Berry
Juliette Schindler
Karsten Vennemann
Kennedy Leavens
Kerry Dunne
Leslie Stroud-Romero
Lisa Norton
Liza Sheehan
Luisa Chiara
Lynly Beard
Marie Anne Johantgen
Marty Kooistra
Megan McCloskey
Michael Kraft

Michele Moore
Myung Lae Park
Naiomi Lundman
Omar Mumin
Pennye Nixon-West
Peter Solar
Philip Setel
Rachel Anne Faber Machacha
Rachel Brooks
Rachida Labbas
Rana Amini
Reba McIntyre
Renee Louise Martin
Roger Johnson
Sally Martinez
Sara Litt
Shelby Stoner
Shelley Morrison
Sonja Jones
Thomas Byers
Yvonne Muench