Staff
Feel free to contact us directly with any questions or comments regarding Global Washington. We welcome your feedback.
---
Kristen Dailey, Executive Director
(206) 547.9332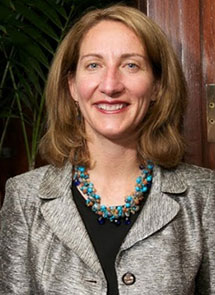 Kristen Dailey joined Global Washington in March 2014.
Kristen has over 20 years of experience in international development including advocacy, issue campaigns, microcredit, and building partnerships among NGOs, businesses, and government. Most recently, she was the Chief Operating Officer and Senior Vice President at the Initiative for Global Development where she played a leadership role in growing the organization from a small program in Seattle to an international business alliance.
Her professional background also includes work at Global Partnerships, the United Nations Foundation, and working with low-income refugee and immigrant families in South Seattle. Her expertise includes strategic planning, membership models, budgeting, fundraising, and corporate partnerships.
Kristen holds a Master's degree in public administration from the Daniel J. Evans School of Public Affairs at the University of Washington and is committed to finding effective, sustainable solutions to world poverty.
---
Sara Atalla, Director of Communications
(206) 547.9412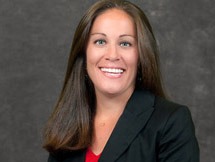 Sara Atalla joined Global Washington in June 2013. Prior to joining GlobalWA, Sara was the Senior Account Executive for Arizona Public Media in Tucson, where she was responsible for developing radio, television and online marketing campaigns for national and local organizations, writing ad copy, and building influential partnerships with corporate sponsors across a variety of industries.
Prior to her work with Arizona Public Media, Sara worked for the YMCA of Metropolitan Washington, where she developed corporate partnerships, designed wellness programs for companies of all sizes and planned marketing events to boost brand awareness. Before her time with the YMCA, Sara was a college basketball coach and recruiting coordinator for an NCAA Division I team.
Sara holds a Bachelor's degree in Communication from the University of Missouri-Kansas City and a Master's degree in Sports Management from Virginia Commonwealth University.
---
Pratima Stanton, Membership and Events Manager
(206) 652.8725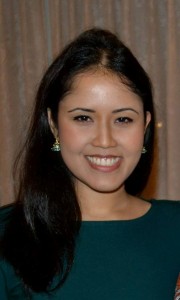 Pratima Stanton joined Global Washington in April 2013. She holds a Masters degree in Women's, Gender and Sexuality Studies and a Bachelors degree in Political Science. Prior to Global Washington, she worked as Program Coordinator for the International Association for the Study of Pain before its relocation from Seattle to Washington, DC. Her international work experiences include working as an Outreach and Networking Officer for Femmes Africa Solidarité in Geneva, Switzerland, and as researcher and adviser for Blue Diamond Society in Kathmandu, Nepal.