From Our Blog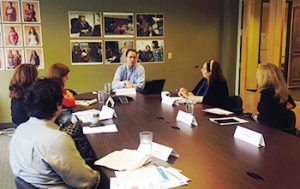 Jonathan Scanlon, Senior Advocacy Advisor for Oxfam America, was the featured speaker at Global Washington's August Executive Director Roundtable. As befits his title, advocacy – ways to partner, calls for help and how to bring attention to the situations that need it in this world – was the theme.
Oxfam, the worldwide development organization, was founded in 1942 in Britain. Short for the Oxford Committee for Famine Relief, the small organization campaigned for food supplies to be sent through an Allied naval blockade to starving women and children in enemy-occupied Greece during the Second World War. The Allied High Command eventually agreed – under the condition that Oxfam help organize the effort in order to best administer the food aid. Thereafter, the advocacy group continued its work and grew into an effective and expansive relief organization.
One lesson to be drawn from this early experience was that by working with governments, ordinary citizens can have more impact than they can by going at it alone. Creating change in governments and legislation is far more attainable than one might imagine.
---
Recent posts from our blog
---

Subscribe to our blog
Featured Member Organization
Featured Organization: Committee for Children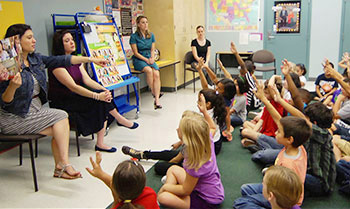 Walk into Committee for Children's Seattle headquarters and you will see a dynamic array of puppets, colorful posters, teaching cards, DVDs, lesson notebooks and music CDs lining the walls. Materials from Japan, Chile and Scandinavian countries sit by side the U.S. materials, with nearly identical components, but with distinguishing characteristics of language and design. Culturally adapted and translated teaching materials are currently used in a dozen countries.
Committee for Children (CFC), a Global Washington member, develops and publishes a teaching curriculum called the Second Step program, which aims to help strengthen children's social and emotional health, a program for students ranging from preschool to middle school. A newer program, the Bullying Prevention Unit, provides schools training and student lessons to prevent and manage bullying. [Read More]
Members In The News

Author Christopher Fabian co-founded and co-leads UNICEF's Innovation Unit. This interdisciplinary, global team works to identify, adapt, and scale solutions to the most pressing issues affecting women and  children. We're proud to have UNICEF as a Global Washington member.
By Chris Fabian & Robert Fabricant
Technology is all about making new stuff, agility and adaptability, and knowing what's next. It's fast. It's cool. It wears a hoodie.
---
Recent Members In The News
---
Get Involved
Career
Careers In International Development
Find paid positions, internships, volunteer positions, board of directors positions with our member organizations.