From Our Blog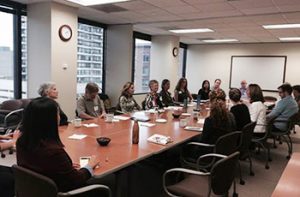 Small foundations and family funds are increasingly providing essential investments to small organizations based in developing countries. These funders tend to be nimble, tolerate risk and understand the need for both seed funding and general operating grants. However, it can be challenging to evaluate small, international investments. Evaluations are sometimes more costly than the value of the grant. Small organizations may be resource constrained and not have the capacity to conduct a robust analysis. Data can be unreliable or unavailable. And differences in race, ethnicity, power and culture can thwart meaningful relationship development and trust.
So, how can a small foundation engaged in international philanthropy right-size their evaluation expectations and practices?
---
Recent posts from our blog
---

Subscribe to our blog
Featured Member Organization
Featured Organization: Snow Leopard Trust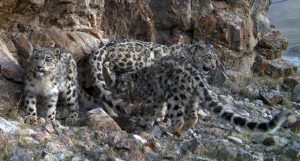 For years, Brad Rutherford only heard stories of conflict regarding the relationship between wolves and ranchers in the U.S., elephants and farmers in Africa and snow leopards and herders in Asia. When members of Snow Leopard Trust first spent time with herder communities in snow leopard habitats, snow leopards were considered the enemy of these communities because the big cats preyed on valuable livestock.
Today, things are different. Herder communities in the five most important snow leopard regions (China, India, Kyrgyzstan, Mongolia and Pakistan) have learned to live peacefully with these animals through the development of a positive coexistence. [Read More]
Members In The News

September 2014
Humanitarian Crisis: In March 2014, the Government of Guinea formally recognized an Ebola outbreak. Before long, the outbreak spread to other countries in the region including Liberia, Sierra Leone, Nigeria and Senegal. As of September 20, 2014, over 5,335 confirmed or probable cases have been reported in the region, of which 2,622 resulted in death. These numbers are predicted to rise dramatically, with the situation worsening before it gets better. With 22 million people in need and 2.5 million children under the age of five living in Ebola-affected areas in Guinea, Liberia and Sierra Leone, and many more living in neighboring countries at-risk, UNICEF is partnering with governments, United Nations agencies and non-governmental organizations to respond to this unprecedented crisis. U.S. Fund for UNICEF is a Global Washington member.
---
Recent Members In The News
---
Get Involved
Career
Careers In International Development
Find paid positions, internships, volunteer positions, board of directors positions with our member organizations.
Recent Jobs

Internship Positions at World Affairs Council
Location: Seattle, WA, United States
Technical Advisor- Nutrition/Child Health at PSI
Location: Washington D.C., United States
Program Manager at PSI
Location: Washington, D.C., United States
Associate Program Manager, LAC at PSI
Location: Washington, DC, United States
Volunteer Opportunities at One by One
Location: Seattle, WA, United States