From Our Blog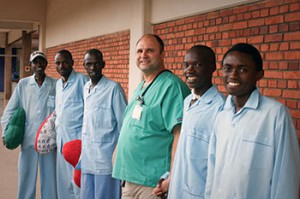 The 1994 Rwandan genocide crippled the country, leaving it torn by violence and death on a massive scale. The recovery from this atrocity was made more difficult because an estimated 75 percent of the Rwandan medical community was murdered or forced to flee the country, which left the healthcare system in shambles. The situation has since improved, however, there are still only about 400 physicians to treat a country of more than 11 million people.
Healing Hearts Northwest (HHNW), a Spokane-based Global Washington member, works to remedy this situation. Founded in 2008, HHNW began with a meeting in Rwanda's King Faisal Hospital, which then inspired subsequent medical missions to perform operations on Rwandan patients. HHNW continued to provide medical training and equipment so that the hospital could better manage acute patient care and better handle complex patients. HHNW hosts annual training seminars and lectures for Rwandan nurses and physicians, and obtains funding for equipment that improves the capabilities of Rwandan medical facilities. [Read More]
---
Recent posts from our blog
---

Subscribe to our blog
Featured Member Organization
Featured Organization: Global Visionaries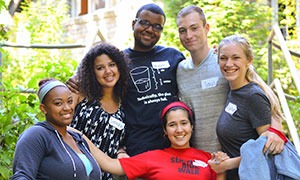 During last month's United Nations Climate Summit, more than 400,000 people took to the streets of New York and other cities across the globe to participate in the largest mobilization of climate activism the world has ever seen. In a time of multiple global problems such as climate change, racial and ethnic tensions, resource shortages, wars and class disparity, these demonstrations exemplify the desire to find solutions to seemingly insurmountable global challenges.
Chris Fontana, executive director of Seattle-based Global Visionaries, believes that our youth have a major role to play.[Read More]
Members In The News

MovingWorlds today opened a new online matching service designed for people who want to travel abroad to make a difference through volunteering.
The platform is focused on what MovingWorlds calls "Experteering" – connecting people with specific skill sets to projects that could use the experience they have. Whether that's mentoring startups or creating websites, it's a way to help people to maximize their impact as a volunteer.
Read more: http://www.geekwire.com/2014/movingworlds-opens-platform-help/
---
Recent Members In The News
---
Get Involved
Career
Careers In International Development
Find paid positions, internships, volunteer positions, board of directors positions with our member organizations.