From Our Blog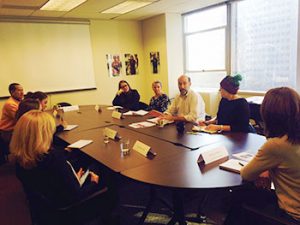 On November 13, a group of executive and program directors gathered for Global Washington's ED Roundtable to discuss a challenge that all NGO leaders face: fundraising. Brad Rutherford, Executive Director of the Snow Leopard Trust (SLT), led the lively discussion and talked about the success he's had in his almost 15 years with the Trust.
"Executive Directors wear many hats," stated Rutherford. "Fundraising is similar in that it's never one size fits all." Rutherford described SLT's three main sources of fundraising – Snow Leopard Enterprises, donors and subscriptions, and annual events. [Read More]
---
Recent posts from our blog
---

Subscribe to our blog
Featured Member Organization
Featured Organization: Global Visionaries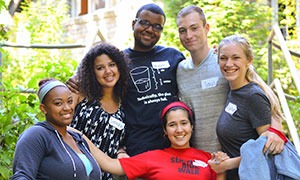 During last month's United Nations Climate Summit, more than 400,000 people took to the streets of New York and other cities across the globe to participate in the largest mobilization of climate activism the world has ever seen. In a time of multiple global problems such as climate change, racial and ethnic tensions, resource shortages, wars and class disparity, these demonstrations exemplify the desire to find solutions to seemingly insurmountable global challenges.
Chris Fontana, executive director of Seattle-based Global Visionaries, believes that our youth have a major role to play.[Read More]
Members In The News

China is launching what is perhaps the most ambitious land registration system in history, seeking to document and protect property rights to more than one billion plots of land across the countryside.
Read more: http://www.scmp.com/comment/insight-opinion/article/1631165/depriving-women-farmers-land-rights-will-set-back-china
---
Recent Members In The News
---
Get Involved
Career
Careers In International Development
Find paid positions, internships, volunteer positions, board of directors positions with our member organizations.
Recent Jobs

Oxfam Action Corps at Oxfam America
Location: Seattle, WA; Various US cities., United States
Adara Development Volunteer at Adara Development
Location: Seattle, WA, United States
Major Gifts Assistant, Development at PATH
Location: Seattle, WA, United States
HR Internship at The Borgen Project
Location: Seattle, WA, United States
Political Recruiter Internship at The Borgen Project
Location: Seattle, WA, WA