From Our Blog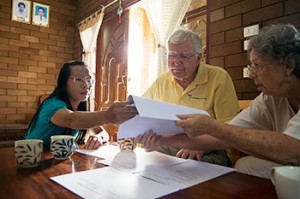 This is the second in a series of articles written by the Adventure in Focus team. While traveling throughout Southeast Asia, AIF is documenting the projects of several GlobalWA member organizations that are working on the ground in the region. Jesse submitted this article from Thailand, while working with Bill Taylor of SE Asia Children's Foundation.
Bill Taylor, the energetic and affable founder of SE Asia Children's Foundation, is retired. You wouldn't know it by spending time with him, though. He spends three to four months each year in Southeast Asia, visiting the projects he works year-round to fund. His foundation, a long-time Global Washington member, is helping children – especially girls – break the cycle of poverty into which they were born and from which they are not likely to escape without outside assistance. Bill's positivity is infectious and his love for his work is present in everything he does. A former management consultant, he uses the knowledge and skills that he's accumulated throughout his career to help build capacity, train leaders and strategize for organizations in Southeast Asia that are helping at-risk children obtain a stable and nurturing environment. [Read More]
---
Recent posts from our blog
---

Subscribe to our blog
Featured Member Organization
Featured Organization: Global Visionaries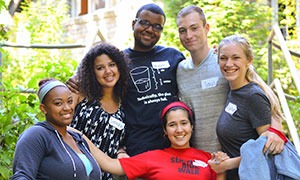 During last month's United Nations Climate Summit, more than 400,000 people took to the streets of New York and other cities across the globe to participate in the largest mobilization of climate activism the world has ever seen. In a time of multiple global problems such as climate change, racial and ethnic tensions, resource shortages, wars and class disparity, these demonstrations exemplify the desire to find solutions to seemingly insurmountable global challenges.
Chris Fontana, executive director of Seattle-based Global Visionaries, believes that our youth have a major role to play.[Read More]
Members In The News

Ross Reynolds interviews Carolyn Anderman, director of international programs for One By One, a Seattle-based group helping women in Africa recover from a devastating birth complication called obstetric fistula.  Affected women are often shunned in their communities for a condition that can be fixed with a $500 operation.
Listen to the interview at http://kuow.org/post/500-operation-can-change-lives-african-women.
---
Recent Members In The News
---
Get Involved
Career
Careers In International Development
Find paid positions, internships, volunteer positions, board of directors positions with our member organizations.
Recent Jobs

Oxfam Action Corps at Oxfam America
Location: Seattle, WA; Various US cities., United States
Adara Development Volunteer at Adara Development
Location: Seattle, WA, United States
HR Internship at The Borgen Project
Location: Seattle, WA, United States
Political Recruiter Internship at The Borgen Project
Location: Seattle, WA, WA
Intern with Global Washington at Global Washington
Location: Seattle, WA, United States