From Our Blog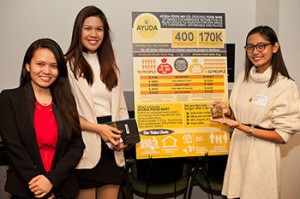 Thursday, Feb. 27 – the day most Global Social Entrepreneurship Competition (GSEC) teams were nervously anticipating – had finally arrived. After four days of coaching, judging and presenting, the competition prize winners were announced during the University of Washington's GSEC Award Banquet at the Grand Hyatt Seattle.
This year's competition was the 10th annual GSEC, hosted by the Global Business Center at the UW Michael G. Foster School of Business. The GSEC provides student teams from around the world with a platform to present their business plans to a panel of judges as well as to the public, compete for prizes, and most importantly, raise awareness about some brilliant initiatives that can provide solutions to some important global problems. [Read More]
---
Recent posts from our blog
---

Subscribe to our blog
Featured Member Organization
University of Washington Michael G. Foster School of Business: An Interview with Charlene Balick
What brings students from Pakistan and Uganda to Washington State? Fire extinguishers that fight flames while also notifying the nearest first responders, revolutionary water purification systems, or perhaps durable wheelchair ramps? These are in fact a few of the innovative ideas developed by students from around the world who will be competing at the 2014 Global Social Entrepreneurship Competition at the Global Business Center of the University of Washington's Foster School of Business on February 24th-28th.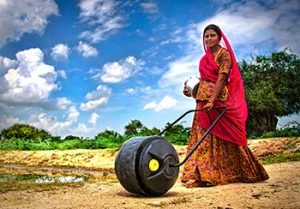 Charlene Balick, Assistant Director of the Global Business Center (GBC), sat down to talk about the Foster School of Business and its annual competition which draws the best young minds from around the world. Balick knows well the importance of a University of Washington (UW) education for anyone wanting a career focused on social change. Charlene received her Master of Business Administration from UW's Foster School and knew at an early age that she wanted a career with social purpose that expanded beyond the borders of the U.S. [Read More]
Members In The News
Alumni Highlight: Luke Black, MATL

Each one of our students within the Master of Arts in Transformational Leadership program have been drawn to holistic leadership through a range of life experiences, with alumni taking "transformational leadership" to a variety of career applications. Luke Black, a 2012 alumnus, shares what brought him to transformational leadership. [Read More]
---
Recent Members In The News
---
Get Involved
Career
Careers In International Development
Find paid positions, internships, volunteer positions, board of directors positions with our member organizations.