Speaker Bios
Keynote Speakers
Conference Speakers
---
Keynote Speakers
Dr. Kiran Bedi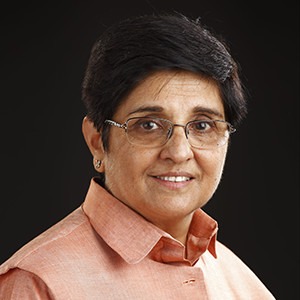 Kiran is an Indian politician, social activist and retired police officer. She is the founder of two organizations – the Navjyoti India Foundation and the India Vision Foundation. Navjyoti India was founded to help prevent crime through advocacy for welfare policing, the education of street children, vocational skills for women and addiction detox programs. Since its inception, Navjyoti India has had a slew of successful programs including providing residential treatment to nearly 20,000 drug and alcohol addicts. The foundation has also established 200 single-teacher schools, vocational training centers, health care facilities and counseling centers for vulnerable communities. Through the India Vision Foundation, Kiran and her colleagues fight for police reform, prison reform, the empowerment of women and rural development.
In 1972, Kiran became the first female police officer to serve in the Indian Police Service (IPS). Her years as a police officer were the precursor to her later advocacy work. During her tenure in the IPS, crime fell, reform houses were institutionalized and peace committees were formed to prevent riots and violence against women. 
Kiran, who is also a former tennis player, has had a career filled with numerous achievements. She is the recipient of the President's Police Medal (1979), the Ramon Magsaysay Award (1994) and the United Nations Medal (2004).
---
Sally Osberg, Skoll Foundation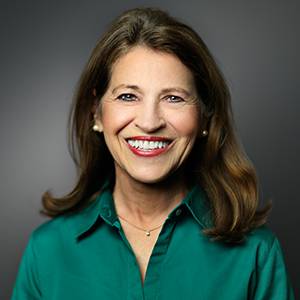 Sally has been an entrepreneurial leader and catalyst for social change throughout her career. She propels those around her with her life philosophy and mantra, captured in one word: "Onward!" As President and CEO of the Skoll Foundation, she partners with Founder and Chairman Jeff Skoll and guides the organization in its search and support of innovators pioneering scalable solutions to pressing global problems.
Under Sally's leadership, the Foundation has invested in more than 100 ventures led by social entrepreneurs worldwide; established the Skoll Centre for Social Entrepreneurship at the Saïd Business School of Oxford University; created the annual Skoll World Forum on Social Entrepreneurship; and brokered cutting-edge partnerships with organizations such as TED, the Sundance Institute and the Social Progress Imperative.
Sally's work has appeared in CNN, Financial Times, Bloomberg TV, Harvard Business Review, Stanford Social Innovation Review, the MIT Technology Review, Rotman Magazine and others. She has been recognized as one of Silicon Valley's Millennium 100 by the San Jose Mercury News and among the social sector's 50 most influential leaders by the NonProfit Times. Together with co-author and strategy guru Roger Martin, Sally sets forth a bold new framework for how social entrepreneurs change unjust systems in the forthcoming book, Getting Beyond Better: How Social Entrepreneurship Works.
---
Mark Suzman, Bill & Melinda Gates Foundation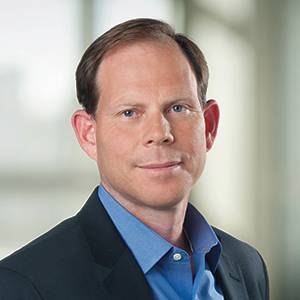 Mark is President, Global Policy, Advocacy and Country Programs for the Bill & Melinda Gates Foundation where he leads a team that helps build strategic relationships with governments, NGOs and other key partners to increase awareness, action and resources devoted to global development and health priorities. He also oversees the foundation's regional offices and strategic presence in Europe, Africa, China, and India.
Mark joined the foundation in 2007, where he initially served as director of Global Development Policy, Advocacy, & Special Initiatives. Prior to the foundation, Mark held multiple roles at the United Nations including senior advisor for policy and strategic communications in the Office of the Secretary General, and at the United Nations Development Program as policy director in the Office of the Administrator. Prior to working for the U.N., he was a correspondent for the Financial Times in Johannesburg, South Africa; London; and Washington D.C, working on issues ranging from the White House and international trade policy to welfare reform and the election of Nelson Mandela as President in South Africa.
Originally from South Africa, Mark holds a doctorate in international relations from Oxford University, where he was a Rhodes Scholar. He earned his bachelor's degree, summa cum laude, from Harvard University.
---
Conference Speakers
Gregory Adams, Oxfam America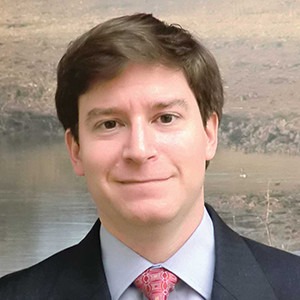 Gregory directs Oxfam America's advocacy work on aid effectiveness and reform of US foreign aid and development policy. He works with allied organizations and individuals to generate momentum for foreign aid and development policy reforms that are driven by a long-term commitment to effectively reduce poverty.
Prior to Oxfam America, Gregory spent more than ten years working for members of the US House of Representatives, covering national security and foreign affairs issues. He served as legislative director for Representative Diane E. Watson of Los Angeles. In this role, he helped craft Watson's positions on the Millennium Challenge Corporation and other dimensions of US foreign aid.
Gregory has given briefings and presentations at venues including the United Nations, US Department of State, US Agency for International Development, and American University. In addition, he has also briefed Members of Congress on aid effectiveness issues and recently sat on an anti-corruption panel at the 14th Annual International Anti-Corruption Conference in Bangkok. Gregory is a frequent commentator in the media including The Washington Post, Foreign Policy, NPR and Politico.
---
Javier Álvarez, Mercy Corps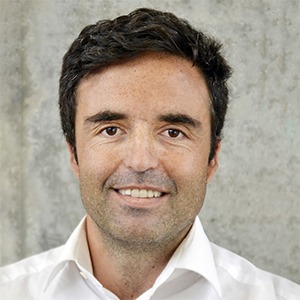 Javier is Director of Strategic Response and Global Emergencies for Mercy Corps and has over fifteen years of international experience in multiple regions and complex environments. Prior to his current position at Mercy Corps, Javier worked at UNICEF, first as Chief of Field Office in Indonesia and later as a Deputy Representative in Mexico. Before that, Javier served as Mercy Corps' program director in Afghanistan and UNDP team leader in Serbia.
Javier has proven organizational experience in international relief and development programming, country level strategy, project management and a strong knowledge of UN systems, World Bank, USAID, DFID and European donors and foundations. He holds a Masters of Arts in Public Policy and Administration, Development Economics and International Development.
---
Akhtar Badshah, Catalytic Innovators Group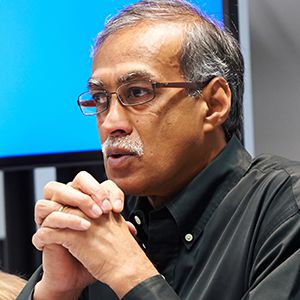 Akhtar is a seasoned executive with over thirty years of experience in international development managing a corporate philanthropic program and co-founding a global nonprofit for social enterprise. He has also taught architecture and urban development at MIT and is a published author and acclaimed international speaker. His expertise is in the area of social entrepreneurship, corporate social responsibility, information technology for development (ICT4D) and creating opportunities for youth.
Akhtar has authored Our Urban Future: New Paradigms for Equity and Sustainability, co-authored Technology at the Margins – How IT Meets the Need of Emerging Markets and co-edited Connected for Development – Information Kiosks for Sustainability. He has also published numerous articles in international journals on CSR, ICT4D, megacities and sustainability, housing, and urban development. Akhtar has lectured at numerous universities around the world on issues of Technology and Development, Social Innovation and Corporate Social Responsibility. He also blogs on the Huffington Post.
Akhtar is currently Vice Chairman of the Board of Council on Foundations, Chairman of the Telecentre.org Foundation, Treasurer of the Microsoft Alumni Foundation Board, and serves on the Boards of Global Washington and Youth Empowerment and Sustainability. He also serves on the Advisory Board of the US Chamber's Corporate Citizenship Center. He has served on the Boards of the United Way King County and on the Advisory Board at the World Affairs Council, Santa Clara University Center for Science and Technology. Akhtar is a doctoral graduate of the Massachusetts Institute of Technology.
---
Emily Bancroft, VillageReach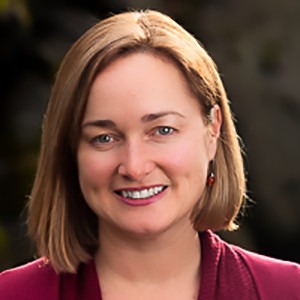 As Vice President of VillageReach, Emily is responsible for the strategy, oversight and management of all VillageReach programs across their three key areas of work: health systems, information systems and social business. She is also responsible for building new relationships and partnerships to help bring VillageReach innovations to scale and sustainability. She joined VillageReach in 2010, leading the design and development of VillageReach innovations for the health systems team.
Emily has fifteen years of experience in building successful health systems interventions both domestically and in sub-Saharan Africa, including specific expertise in program development, assessment and management, monitoring and evaluation, health informatics, advocacy and human resources for health. Prior to joining VillageReach, Emily worked with the International Training and Education Center on Health (I-TECH), Physicians for Human Rights and NPower. In January 2012, she was appointed as a Clinical Instructor in the Department of Health Services of the School of Public Health at the University of Washington.
Emily has an MPH from the University of Washington School of Public Health and Community Medicine and a BA from Princeton University.
---
Liz Banse, Resource Media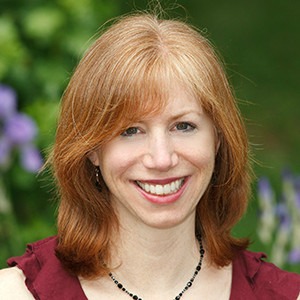 Liz is Vice President at Resource Media. She has orchestrated communications strategy and media outreach on policy and consumer campaigns nationwide since 1999. Her practice areas span communications planning, traditional media and online outreach, opinion research, message development, branding, presentation skills, organizational marketing and crisis communications. She manages the Visual Story Lab website, a resource for foundations, nonprofit, government and academics to elevate their skills around visual communications.
Liz is the author of Seeing is Believing: A Guide to Visual Storytelling Best Practices. She is a frequent conference speaker and trainer on the topic of visual storytelling. Most recently she co-led a week-long visual storytelling workshop for the Mental Health Initiative grantees from Open Society Foundations with a photographer from National Geographic. She was also an adjunct faculty member at the University of Washington's Department of Communication, teaching a graduate course on visual communication. Liz also serves on the advisory board of Water 1st International.
---
Jeff Bernson, PATH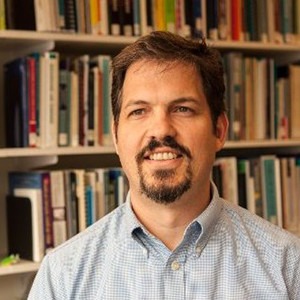 Jeff is the Director of Monitoring and Evaluation (M&E) at PATH. He has fifteen years of experience designing, developing and implementing M&E programs and currently works extensively with PATH's projects and programs to develop strategic frameworks, including indicators and metrics to understand how projects are integrating technologies and interventions into national and global health systems. Jeff supervises process evaluations and operations research, including mixed method research and development of innovative process measurement tools such as score cards, checklists and after-action reviews.
Before coming to PATH, Jeff designed, implemented and evaluated programs focused on behavior change communication, HIV/AIDS, family planning and capacity building with Johns Hopkins Center for Communication Programs and Chemonics.
Jeff earned a MPH and a MPA from the University of Washington.
---
Rajasvini Bhansali, International Development Exchange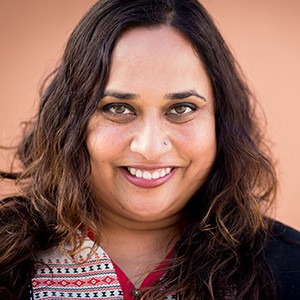 Rajasvini is the Executive Director of International Development Exchange (IDEX) and a passionate advocate for participatory grassroots-led social change and movement building. In a wide-ranging career devoted to social and economic justice, she has led a national social enterprise, managed a public telecommunications infrastructure fund addressing digital divide issues and worked as a researcher, planner, policy analyst and strategy consultant. She also worked alongside community leaders as a capacity builder for youth polytechnics in rural Kenya for over two years.
Born and raised in India, Vini earned a Master′s in Public Affairs (MPA) with a focus on technology and telecommunications policy from the LBJ School of Public Affairs at the University of Texas at Austin and Bachelor′s degrees in Astrophysics and Interdisciplinary Studies in Humanities & Social Sciences from UC Berkeley. She is currently active on the Board of Directors for Greenpeace USA and the Rockwood Leadership Institute and has served on the steering committee for the Bay Area Justice Funders Network (BAJFN) and on the advisory board for the Agroecology Fund. She currently serves on the Planning Committee for the 2016 Association of Women in Development (AWID) International Forum on Women's Rights and Development on cross-movement dialogues, solidarity and strategies.
Vini lectures in the University of California at Berkeley Master's Program in Development Practice; the University of Vermont Rubenstein School of Environment and Natural Resources new Master's Program in Ecological Sustainability as well as the Social Entrepreneurship program at Stanford University's Freeman Spogli Institute for International Studies. This year she was honored with a Leaders in Action award by Asian Americans/Pacific Islanders in Philanthropy (AAPIP).
---
Venice Buhain, Seattle Globalist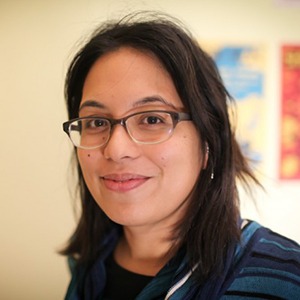 Venice is an editor and writer for the Seattle Globalist and an online and print journalist whose work has appeared on TVW, Patch, The Daily News, The Olympian, Northwest Asian Weekly, 425 Business, AOL On, KBCS-FM, and other news organizations. She has covered diversity, education, politics and state and local issues. Venice also sits on the board of the Seattle chapter of the Asian American Journalists Association. She holds a BA in Philosophy and English from the University of Washington.
---
Annabelle Burgett, Bill & Melinda Gates Foundation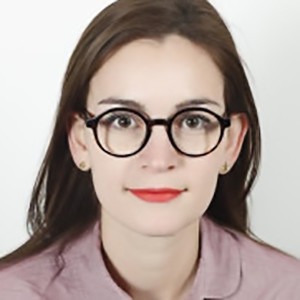 Annabelle is an Associate Program Officer in the Development Policy and Finance Team at the Bill & Melinda Gates Foundation, and her work is focused on aid policy and the post-2015 development agenda. Prior to joining the foundation, Annabelle worked at the International Growth Centre, a research organization that aims to support sustainable growth in developing countries by providing demand-led policy advice based on frontier research. She has also worked in advocacy at Schrayer & Associates, a Washington D.C. based consulting firm that focuses on political strategy and grassroots advocacy for nonprofits.
Annabelle holds an MPA in International Development from the London School of Economics and a B.S. in Foreign Service from Georgetown University.
---
Kate Cochran, Skinny Rat Social Impact Solutions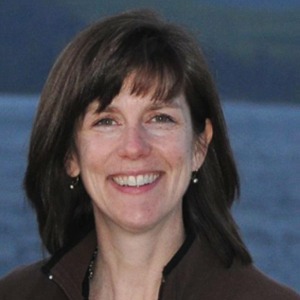 Kate is CEO of Skinny Rat Social Impact Solutions and a fierce believer that global poverty is not inevitable and that market forces and individual resolve are some of the sharpest tools available to us in that fight. For the past ten years, she has held leadership positions in international development organizations providing financial services and access to higher education to millions.
Prior to her current role, Kate served as COO for Vittana, directing strategy for creating student loan markets in developing countries. She is a founding Board member and currently Board Chair of Upaya Social Ventures. In addition, Kate is a Senior Advisor at the Global Philanthropy Group, providing counsel to clients on maximizing their philanthropic efforts.
Kate holds a BA from Stanford University and an MBA from UCLA Anderson.
---
Peter Drury, formerly with Splash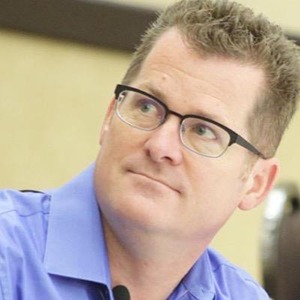 Peter is the former CEO of Independent Means, Inc., and previously Director of Strategy for Splash, a social enterprise focused on clean water for kids in Asia and Africa. Peter was also on the Institutional Review Board for the Fred Hutchinson Cancer Research Center from 2002-2013. On the Board, he participated in the interdisciplinary review committee for global clinical research in cancer and HIV/AIDS.
Peter is a university instructor at both the University of Washington and Seattle University. He teaches his students about a range of topics in philanthropy and leadership. Peter holds MBA, MSW and M.Div. degrees from Seattle University, the University of Illinois and Yale University.
---
George Durham, Linksbridge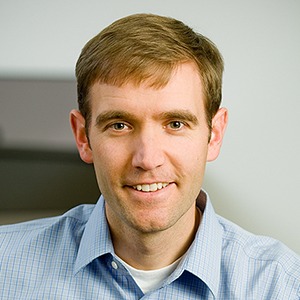 George is a principal with Linksbridge, SPC, a Seattle-based social impact and nonprofit consultancy. He has experience in global health and development, corporate social responsibility, global communications and product marketing, and has helped develop emergency response strategies for commercial and nonprofit organizations.
George has created and led corporate communications and community engagement functions for financial services and technology companies and has worked closely with corporations and nonprofit organizations to help them better understand and utilize tools and processes to communicate and collaborate more effectively. He has also led two Seattle-area nonprofit organizations.
George has an MBA from the Wharton School of Business at the University of Pennsylvania, and an undergraduate degree in Government from Harvard University.
---
David Edelstein, Grameen Foundation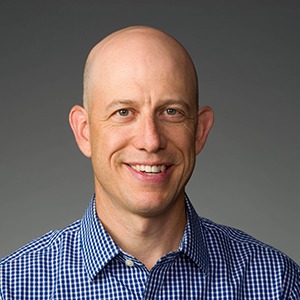 David was named the Interim President and CEO of Grameen Foundation in March 2015. He previously served as executive vice president for global programs, where he led a team that develops innovative solutions to address some of the most persistent problems in developing countries. These solutions, enabled by mobile phones and often incorporating financial services, have proven that market failures can be overcome by working directly with the poor to develop impactful and sustainable business models.
Previously, at Microsoft, David designed technology-enabled business models to deliver affordable products to people in emerging markets. At McKinsey & Company, he worked extensively in the telecommunications and consumer goods sectors, with a focus on creating business strategies tailored to the needs of consumers and businesses in developing countries. He conducted economic analyses and evaluated public policy with the White House Council of Economic Advisers and with Resources for the Future.
---
Martin Edlund, Malaria No More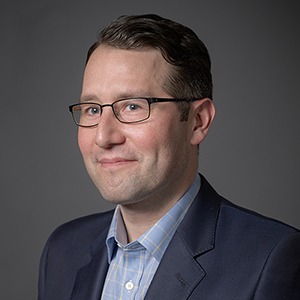 Martin is a founding member and CEO of Malaria No More. During his tenure at Malaria No More (MNM), he has been instrumental in growing U.S. funding commitments to malaria and shaping the narrative of the complex and evolving issue for leadership audiences across the globe, beginning with his work around the 2006 White House Summit on Malaria.
Martin also lived and worked in West Africa as MNM's Director of New Programs, where he helped launch innovative net distribution and health education campaigns with country leadership and local partners in Senegal, Cameroon and Chad.
Prior to joining MNM, Martin was a political consultant in Washington, D.C. specializing in online campaign strategies, and a journalist for The Wall Street Journal, The New York Times, The New Republic and Slate, among other publications.
---
Shabana Farooqi, PwC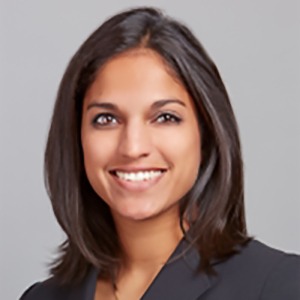 Shabana is a Director in PwC's Advisory Services Practice. She specializes in organizational transformations, and has extensive experience in operations and business process improvement, supply chain optimization, change management, enterprise risk management, and strategy development and realignment. Her clients include leading public, private and multilateral sector organizations that focus on resolving some of the most pervasive challenges impacting the global health and development sector. She has advised multinational organizations and NGOs on defining their strategic vision, as well as determining the optimal balance of accountability and decision making between Headquarters and field locations.
Shabana previously worked for PRTM Management Consultants and Booz Allen Hamilton. She received her MBA from the University of Chicago Booth School of Business and her Bachelor of Science in Commerce from the University of Virginia.
---
Michele Frix, Seattle International Foundation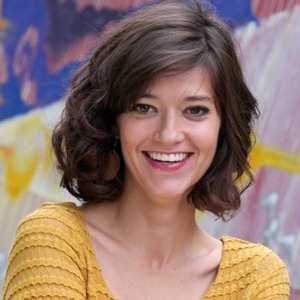 Michele currently serves as Director of Programs for the Seattle International Foundation (SIF). Under Michele's leadership, SIF has launched several new initiatives focused on women's rights, grassroots leadership development and youth empowerment in Central America and Mexico. Prior to joining SIF in 2009 as the Foundation's first Program Officer, Michele was a Research Analyst for the Technology and Social Change Group at the University of Washington. Her fieldwork has focused on human rights, people with disabilities, at-risk youth, women's leadership and the role of technology in international development.
Since 2012, Michele has served as a Commissioner with the Seattle Women's Commission, which advises the Mayor and City Council on issues and policies affecting women and girls. Michele also serves on the Board of Directors for Splash, a nonprofit and social enterprise committed to clean water for kids around the world.
Michele earned a Bachelor of Arts degree from the University of Washington's Jackson School of International Studies, with a minor in Human Rights. The Jackson School recently named Michele as a 2016 Leadership Fellow. She was also honored by the Independent Sector as a 2015 American Express NGen Fellow, and is a columnist for LOOK Magazine in Guatemala, where she writes on issues affecting women in Central America, and around the globe.
---
Matthew Harman, World Justice Project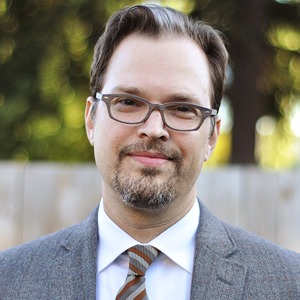 Matthew leads global communications for the World Justice Project (WJP), where he works to increase awareness for the critical importance of the rule of law. Combining original research, storytelling, and data visualization, WJP's work has recently been featured in The Economist, The Guardian, Forbes, and in hundreds of other media outlets worldwide.
Matthew has more than fifteen years of experience helping cause-driven organizations advance their missions through message and brand development, public relations, and marketing-communications programs and campaigns. Prior to the World Justice Project, Matthew served as the Communications Director for the Initiative for Global Development, a nonprofit organization working to reduce poverty in Africa through investment. Previously, he served as the Director of Marketing and Communications for Washington C.A.S.H., a microenterprise development organization. He has also created marketing and communications programs for the microfinance accelerator Unitus, Teach for America, a tech startup, and multiple public-sector clients as a senior consultant at Reingold in Washington, DC.
Matthew holds an MA from the Writing Seminars at Johns Hopkins University and a BA from Indiana University.
---
Wendy Harman, American Red Cross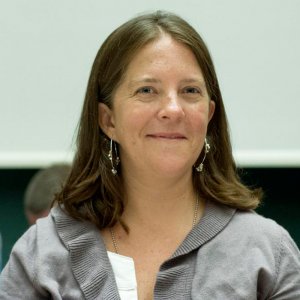 Wendy is a proud Red Crosser and a digital nerd. She currently serves as the Director of Information Management and Situational Awareness at the American Red Cross, where she has the unique privilege to create and run a dynamic and collaborative information sharing program for disasters.
Previously, she served as the Director of Social Engagement Strategy at the Red Cross. In this role she was responsible for positioning the Red Cross as a social organization ready for 21st century humanitarian work. She developed the Digital Operations Center where the organization now gives the public a seat at the table of disaster response. She conceived of the Red Cross Disaster Digital Volunteer role.
Wendy frequently speaks and writes about issues at the intersection of nonprofits, technology and the social web. In 2010, 2011, 2012 and 2013, she was named to the Nonprofit Times Power and Influence Top 50 list. She is credited with teaching President Obama to tweet in 2010 and is often cited for her smart handling of the #gettngslizzerd mistaken tweet. Before joining the Red Cross in 2006, Wendy managed operations for Future of Music Coalition and Volunteer Lawyers for the Arts, in addition to creating her own artist management firm.
---
Mark Horoszowski, MovingWorlds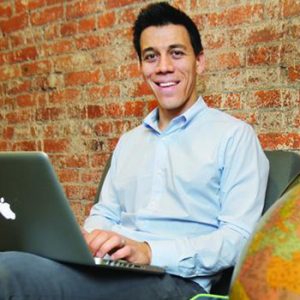 Mark is co-founder and CEO of MovingWorlds.org, a global platform that helps people volunteer their expertise with social impact organizations around the globe, on their own or through corporate-sponsored programs. Since its launch in 2011, MovingWorlds.org has helped unleash over 2 million dollars worth of professional skills to social enterprises around the world and is the founder of the term Experteering.
Mark holds a Master's in Accounting and a BA in Business from the University of Washington, serves as a volunteer co-chairing the American Cancer Society's National Volunteer Leadership Team, and is a contributor at Huffington Post Impact.
---
Hanson Hosein, University of Washington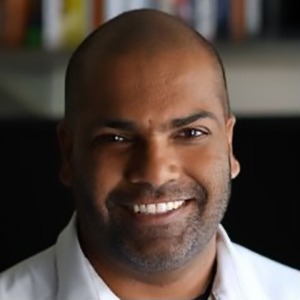 Hanson is Director of the Communication Leadership master's program at the University of Washington. He also heads HRH Media Group, a media production and communication strategy firm. Hanson is co-founder of Prosperity of the Commons International, and provides expert guidance to organizations such as Intel, Weber Shandwick and Tableau Software.
Hanson convenes annual events for the Seattle Chamber of Commerce and Microsoft Cloud & Hosting Summit. He is the author of "Storyteller Uprising: Trust and Persuasion in the Digital Age," director of "Rising from Ruins" and "Independent America: The Two-Lane Search for Mom & Pop," and host of the TV show Four Peaks. Hanson is a former NBC News war correspondent. He has degrees in journalism from Columbia University and in law from McGill University and the University of Paris.
---
Liz Jones, KUOW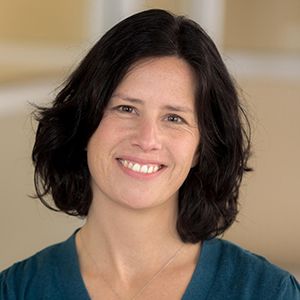 Liz reports on immigration and emerging communities for KUOW. Her work covers issues within our region's growing immigrant and refugee populations, as well as stories connected to minority groups with a longer history in the area. Prior to KUOW, Liz spent several years at an online news startup, which was later bought by Oxygen Media in New York. Her last position there was health editor for the network's website.
Liz's work for KUOW has taken her to Mexico and India. Both those reporting trips produced award-winning documentaries. In 2009, Liz received a regional Murrow award for a documentary about indigenous Mexicans who migrate to the Seattle area. In 2014, she won a national Gracie award and RTNDA's Kaleidoscope Award for a series that focused on immigration-related links between India and the Puget Sound region.
Liz's work has also been heard on national shows including NPR's Morning Edition, All Things Considered, Here & Now, The World, Only A Game, Marketplace, The Takeaway and BBC News Service. She is a graduate of the University of Washington, with a degree in communications.
---
David Kim, Bill & Melinda Gates Foundation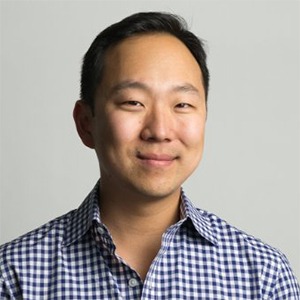 David is a Program Officer on the Financial Services for the Poor team with the Bill & Melinda Gates Foundation. He works with the foundation's partners to design and deliver products for people who live in extreme poverty and survive on less than two dollars per day.
Before joining the Gates Foundation, David was an inventor at What If? Innovation partners. He was also a founding member of New Sector Alliance's Alumni Board and served as the co-chair of the board. New Sector's fellowship programs bring together cohorts of highly-motivated, skilled early career professionals to pursue their commitment to working in the social sector. Fellows help build a nonprofit organization's capacity and participate in training, mentoring and coaching activities.
David has also worked as a senior associate at Opera Solutions, a management and strategy consulting firm that combines human expertise with advanced capabilities in analytics. He holds a Bachelor's degree in anthropology from Cornell University, where he received the Gary and Marilyn Hellinger Outstanding Business Plan Award.
---
Beth Kolko, Shift Labs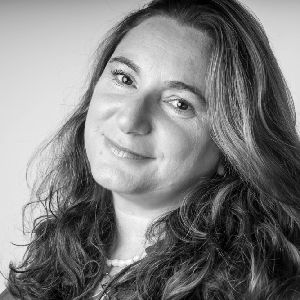 Beth is CEO and co-founder of Shift Labs, a Y-Combinator backed hardware company in Seattle that builds affordable and simple medical devices. She founded Shift Labs in order to create new, human-centered medical devices built for rapidly expanding global healthcare markets abroad as well as the growing alternate site care market in the US.
Beth has been a professor for over twenty years, most recently as a Professor of Human Centered Design & Engineering at the University of Washington, where she ran the Design for Digital Inclusion lab for twelve years, building prototypes for various sectors in emerging markets. At UW she also introduced the Hackademia project to expand HCDE from software to hardware, creating the first makerspace on campus. She has been Director of Innovation at the Makerbot Foundation, a Fulbright professor at the University of World Economy and Diplomacy in Tashkent, Uzbekistan, a Visiting Faculty Researcher at Microsoft Research, and a Fellow at the Berkman Center for Internet and Society at Harvard University.
In her late 30s, Beth learned to solder which eventually led her to startupland. Shift Labs is inspired by her traveling and/or working in over fifty countries.
---
Vu Le, Rainier Valley Corps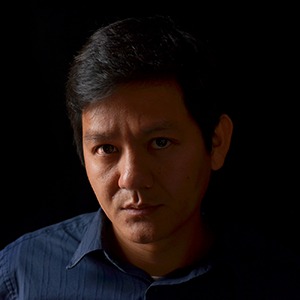 Vu is the Executive Director of Rainier Valley Corps, a Seattle nonprofit with the mission of developing and supporting leaders of color to strengthen the capacity of communities-of-color-led nonprofits and foster collaboration between diverse communities to effect systemic change. He currently chairs the Southeast Seattle Education Coalition (SESEC) and was previously the Executive Director of the Vietnamese Friendship Association.
Vu is also well-known for being the writer behind the humor blog nonprofitwithballs.com. He is a humor columnist for the online magazine Blue Avocado, as well. This year Vu was recognized by the Chronicle of Philanthropy as a "Writer with Attitude."
Known for his no-BS approach, irreverent sense of humor and love of unicorns, Vu has been featured in dozens, if not hundreds, of his own blog posts at nonprofitwithballs.com. He holds a Bachelor's degree in Psychology and a Master of Social Work from Washington University in St. Louis.
---
Kathleen Lendvay, Splash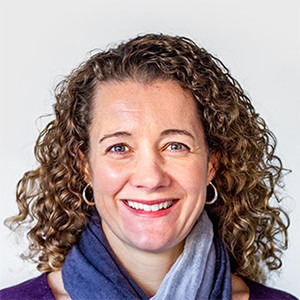 Kathleen is Director of Operations at Splash. Prior to joining Splash, she spent eighteen years in management consulting and technology. Kathleen was drawn to Splash's emphasis on scale and transparency, and the organizational culture which she describes as half non-profit, half start-up. She enjoys bringing operations practices and concepts from a variety of industries to benefit Splash's mission. Her experience includes strategic planning and facilitation, organizational effectiveness, process design and technology planning and implementation.
---
Marion McGowan, Mobility Outreach International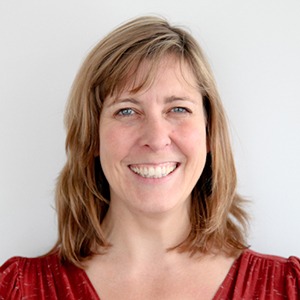 Marion joined Mobility Outreach International as its Executive Director in 2012. Throughout her career in international development, Marion has worked with organizations primarily focused on global health, and has assisted programs in Indonesia, Sudan and Sierra Leone. While in Washington D.C., she supported programs in East Africa including Ethiopia, Kenya, Uganda, Burundi, Rwanda and Tanzania.
Prior to her career in international development, Marion worked in the medical equipment field and also served in the US Army. Marion holds a BA in International Relations from the Johns Hopkins University and an MBA from the Darden Business School at the University of Virginia.
---
Melissa Merritt, Waldron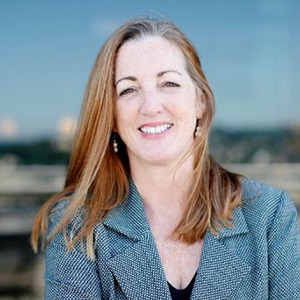 As Co-Managing Director of the retained executive search practice at Waldron, Melissa helps set standards for client relationship management, service design and search delivery. She leads searches for community-based clients and partners with foundations, start-up social enterprises and NGOs that are scaling nationally and internationally.
Prior to her time at Waldron, Melissa spent nearly twenty years living and working in London, Paris, Hong Kong and New York. She consulted with senior international executives transitioning to the U.S. with companies such as Microsoft and Russell Investments, and spent ten years leading international searches at Bird & Co., an executive search firm based in London. Melissa began her career with a small NGO as communications manager and program officer in West Africa. She then went on to work in the private sector as an international account director at multinational ad agencies.
Melissa is currently a board member of Global Washington and Women's Funding Alliance, and has served as an active fundraising chair for Homes Without Boundaries, an international trip leader for Museum Without Walls, and an alum and board member of AIESEC. She holds a BA in French and Business from the University of Colorado.
---
Iliana Montauk, Mercy Corps
Iliana is the Director of Gaza Sky Geeks, the first startup accelerator in Gaza, launched in 2011 by Mercy Corps with seed funding from Google. In 2015, under Iliana's direction, Gaza Sky Geeks ran the largest crowdfunding campaign to date in the Arab world.
Gaza Sky Geeks (GSG) fills a critical need in Gaza, where young tech talent is abundant but opportunities are in short supply. Initially, the Mercy Corps program ran inspirational and training events to grow awareness of tech entrepreneurship in Gaza. In 2014, GSG's strategy expanded to include a startup accelerator, bringing the first private international investment to Gazan startups. In the same year, GSG succeeded in creating one of the most inclusive startup communities in the world: nearly 50% of its entrepreneurs are women.
Iliana graduated summa cum laude from Harvard in 2006 with a degree in history and literature of France and the Middle East and completed a Fulbright in Jordan in 2012 on startups as a type of social innovation. She has worked at Google, Monitor Group (now part of Deloitte Consulting), microfinance non-profit EARN, and Wamda, the equivalent of TechCrunch for the Arab world. Originally from Poland, Belgium and Berkeley, Iliana speaks five languages including Arabic.
---
Tara Murphy Forde, Global Partnerships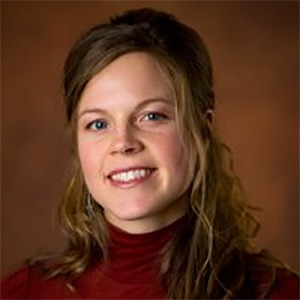 Tara is the Director of Impact and Strategic Initiatives at Global Partnerships, a nonprofit impact investor whose mission is to expand opportunity for people living in poverty. Tara joined Global Partnerships in 2009 and leads strategic research and impact evaluation efforts. She has academic and professional experience in the areas of poverty, gender and conflict.
Prior to joining Global Partnerships, Tara served as the Vice President of Development for Ahmsa, a Colombian nonprofit organization dedicated to alleviating poverty and creating economic opportunity for the country's most marginalized groups. Tara is a former Fulbright Scholar and spent a year in Colombia researching the gender-differentiated effects of armed conflict in the country. She also provided international support and consulting regarding the socio-economic reintegration of displaced families.
In addition to her time in Colombia, Tara has lived and studied in Cuba and Northern Ireland. She holds a BA in political science from Vassar College and a certificate in executive leadership from the Albers School of Business at Seattle University.
---
Neal Myrick, Tableau Software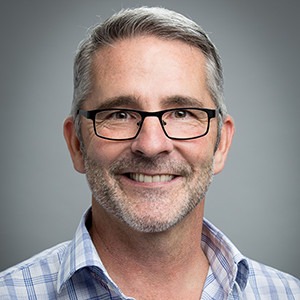 Neal is Director of Corporate Social Responsibility at Tableau Software, where he leads the company's efforts in employee service and giving, community impact and grant making. Within his role, he manages the development of Tableau Foundation.
Neal worked for two software companies, Aldus Corp. (acquired by Adobe) and Visio Corp. (acquired by Microsoft), before becoming Managing Director of Technology at Casey Family Programs, a national foundation focused on foster care. Neal then became Executive Director of Groundwire and CEO of Groundwire Consulting, where he helped environmental organizations increase their capacity to engage constituents.
Neal is an active angel investor with Element 8, and has been a member of Social Venture Partners Seattle for more than ten years. He has served on nonprofit boards, provides pro bono strategic consulting to nonprofits, and currently focuses his volunteer time on ethical data, diversity and social equity issues.
---
Kathy O'Driscoll, PATH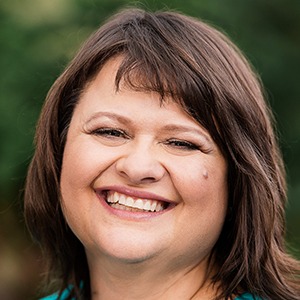 As Chief Human Resources Officer, Kathy directs PATH's global human resource functions. As PATH continues to grow, her key focus is to implement an organization-wide HR strategy to align management practices and staff development with PATH's core mission and values. Her leadership responsibilities encompass organizational planning and policy, employee relations, employment and compensation, performance management, learning and development, and diversity initiatives.
Before joining PATH, Kathy was general manager for human resources in the Microsoft Server and Tools Business Group. As a key member of the group's executive leadership team, she was responsible for HR strategy and service delivery for 10,000 employees in the United States, China, India and Israel. Over her 20-year career at Microsoft, she held HR management positions in varied units, including Microsoft Global Operating Groups, where she supervised domestic HR teams and staff in Dublin, India and Singapore.
Early in her career, Kathy was an admissions officer at Pacific University, where she earned a BA in business administration and communications.
---
Jonathan Papoulidis, World Vision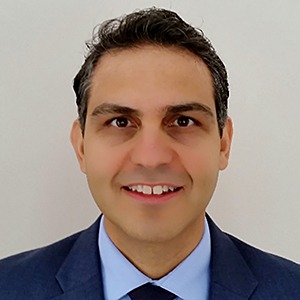 Jonathan is World Vision's Executive Advisor on Fragile States. In this role, he provides leadership on World Vision's policy and programming in fragile states, building close, collaborative relationships with leaders in the United States government, multilateral organizations, foundations, academic institutions and corporations. Before joining World Vision U.S., Jonathan served as the Senior Advisor on Peacebuilding and Humanitarian Affairs for World Vision Canada, with cross-appointments to Haiti and the Democratic Republic of Congo to support World Vision's peacebuilding and recovery work there.
Jonathan previously served with the United Nations, including working with the UN's post-conflict and post-tsunami recovery efforts in Indonesia after the 2004 tsunami and earthquake disasters, first as Chief of Policy and Programs and then as Special Advisor for Aceh and Nias and Area Security Coordinator for Sumatra. From 2004-2006, he served as advisor to the UN deputy special representative of the secretary-general on peacekeeping, recovery and humanitarian affairs in Liberia, and before that, he was the senior UN OCHA representative in Turkey, preparing for the Iraq humanitarian response.
Prior to these postings, Jonathan served at UN headquarters in New York, focusing on protection of civilians, conflict prevention, private sector partnerships, transitional planning and early warning systems. He has a Master's degree in International Relations from the University of Cambridge.
---
Tom Paulson, Humanosphere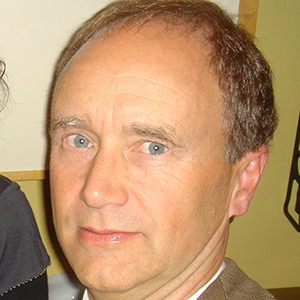 Tom is founder and lead journalist at Humanosphere, a global health, aid and development news site. As a reporter, Tom has decades of experience covering science, medicine and global health in the United States and in countries around the world. He founded Humanosphere to serve as a go-to source for news, conversations and analysis about global efforts to beat back poverty and illness in the poorest countries of the world.
Prior to founding Humanosphere, Tom was a science and health reporter for the Seattle Post Intelligencer for 22 years. In his writing, Tom covered health care, biomedical research and general science news. He then worked as a freelance science and health writer up until founding Humanosphere in 2010.
Tom holds a Bachelor of Science in biochemistry from Pacific Lutheran University, and a Masters in Science Writing from Johns Hopkins University.
---
Dr. E. Anne Peterson, AmeriCares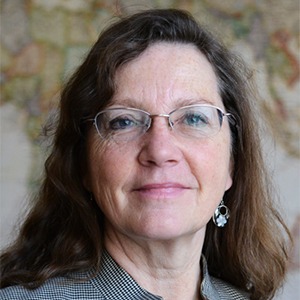 As Senior Vice President of Global Programs, Anne oversees all of AmeriCares health programs, including the delivery of more than $500 million in medical aid and relief supplies annually. She directs AmeriCares Emergency Response team, oversees programs improving health care in under-resourced settings and guides AmeriCares work with the uninsured in the U.S. A decisive voice in global health policy, Anne was appointed assistant administrator of the USAID's Global Health Bureau by President George W. Bush and had oversight of all of USAID's programs in maternal and child health, AIDS, family planning, neglected tropical diseases and health systems.
Anne is the former director of World Vision International's global health center. She spent nearly six years in Sub-Saharan Africa working on community development, public health training and AIDS prevention programs in Kenya and Zimbabwe. She has also worked as a consultant for the Centers for Disease Control and Prevention and the World Health Organization in Haiti and Brazil. Anne was the Health Commissioner for the State of Virginia, where she led the state's response to 9/11 and anthrax threats. In the aftermath of the Southeast Asia tsunami she served as a liaison between the U.S. Department of Defense, the United Nations and NGOs in Indonesia. She has also performed health assessments and disaster response work in Afghanistan and West Africa, where she recently worked on the Ebola outbreak. Prior to joining AmeriCares, Anne served as public health program director for the Ponce School of Medicine & Health Services in Puerto Rico and as a research professor at The George Washington University in Washington, D.C.
Anne earned a bachelor's degree in biological sciences from the University of Washington and her medical degree from Mayo Medical School. She completed her master's degree in public health and preventive medicine residency at Emory University.
---
Joy Portella, Minerva Strategies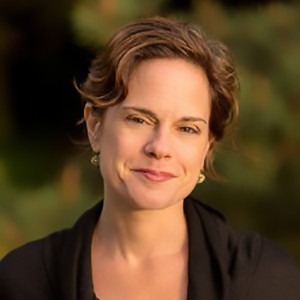 Joy is a seasoned professional who has spent eighteen years helping nonprofits, philanthropic institutions and corporations to more effectively communicate with media, donors, policymakers and other key audiences. In 2012, Joy founded Minerva Strategies, a consultancy dedicated to helping organizations use smart, strategic communication to advance their missions. Minerva specializes in message development, communication planning, rebranding, media relations, content generation and strategic counsel.
Prior to establishing Minerva, Joy spent more than five years as director of communications at Mercy Corps, an international humanitarian agency with operations in 40 countries and a global staff of 4,000 people. Previously, Joy worked for a decade at leading communication firms – Burson-Marsteller, Ruder Finn, and SS+K – in New York and Washington D.C. Joy also served for three years as director of communications at NetAid, a nonprofit that worked with American young people on international development issues, and merged with Mercy Corps in 2007.
Joy holds a BA from Yale University and an MA in international economics and European studies from the Johns Hopkins School of Advanced International Studies
---
Tamara Power-Drutis, Crosscut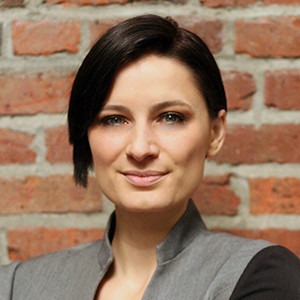 Tamara is the Executive Director of Crosscut Public Media, the Pacific Northwest's reader-supported, independent, non-profit electronic journal. Like Crosscut, Tamara believes that an informed public is essential to solving the challenges of our time. She is a Jackson Foundation Leadership Fellow, and serves as a Trustee of the World Affairs Council.
With a background in strategic partnerships and communication, Tamara is the former Communications Coordinator at the University of Washington's Center on Reinventing Public Education, a research and policy center developing system-wide solutions for K-12 public education. She began her career as a Research Associate at Ross Strategic, supporting diverse teams and executives working on policy and program development for national environmental information management systems. She has also served on the boards of the Young Professionals International Network and the Lesotho Connection, both working to build global citizenship in the Pacific Northwest.
Tamara holds a B.A. in Political Science from Pacific Lutheran University, where she served as the Vice President of the Associated Student Body and was a Sustainability Fellow.
---
Brad Rutherford, Snow Leopard Trust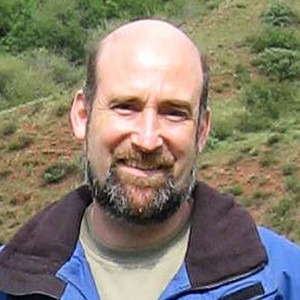 For the past 25 years, Brad has been working to improve lives in rural communities and protect the environment. Since 2000, he has served as the Director of the Snow Leopard Trust where he has expanded their field programs to five key countries. Brad has been a leader in promoting conservation programs that both protect wildlife and improve the lives of local communities.
Prior to joining the Snow Leopard Trust, Brad worked for Winrock International, a nonprofit working in agriculture and natural resources management. He also spent two years as a Peace Corps Volunteer in the Central African Republic where he served as an agricultural specialist. Before beginning his international development work, Brad spent six years working for Procter & Gamble in sales and marketing.
Brad received his MA in International Development from Johns Hopkins University.
---
Frank Schott, NetHope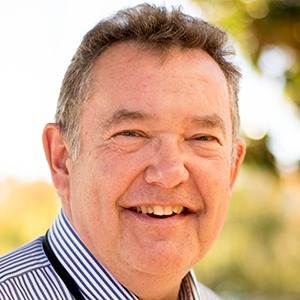 Frank has spent almost thirty years in the technology sector and, since 2005, has served as a NetHope Senior Global Program Director. During his time with NetHope, Frank has worked closely with international NGOs, corporate partners and NetHope staff to design, develop and deliver ICT related programs which are shared by the international development sector.
In 2010, Frank was named a Microsoft Integral Fellow by the Microsoft Alumni Association. This prestigious award recognizes Microsoft alumnus who have made a meaningful difference in the lives of others by using his/her talents, time and resources to contribute to the world. Prior to joining NetHope, Frank worked with public and private sector clients developing programs and solutions around the use of technology in the developing world. His client list includes UNHCR (the UN Refugee Agency), the University of Washington, Naguru Teenage Medical Centre and Microsoft. His developing world experience is "hands on" with time spent on programs in Africa, Southeast Asia, Central America and Eastern Europe.
Frank worked for ten years at Microsoft in a variety of general management product and sales positions in both Redmond and Paris. Prior to that, he worked for a variety of software startups in various executive level capacities. In a much earlier life, Frank was a Certified Public Accountant with Arthur Andersen & Company.
---
Sachi Shenoy, Upaya Social Ventures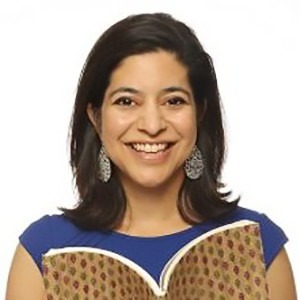 Sachi has a decade of experience developing social enterprises to meet the needs of the poor and ultra poor, designing and implementing field interventions, and conducting social performance evaluations and investment advisory for a variety of organizations throughout Asia. As the Executive Director and co-founder of Upaya Social Ventures, she currently serves on the Board of Directors for Upaya and on the Advisory Board of the Chicago Booth Social Enterprise Initiative (SEI). Her work has been featured in Wall Street Journal – India and Stanford Social Innovation Review. In 2014, she was named to the Puget Sound Business Journal's "40 Under 40" list, an honor that "spotlights the top business leaders under the age of 40 who excel in their industry and show dynamic leadership."
Sachi spent three years at Unitus, where she most recently served as Director of Global Programs. Prior to Unitus, Sachi served as Area Manager at SKS Microfinance Pvt. Ltd., leading the organization's entry into the New Delhi urban microfinance market. She has also worked at New York-based CDVCA, where she evaluated seed-stage social enterprises and constructed investment recommendations for its Central Fund; JP Morgan Chase, where she worked in the Sales & Trading division; and Price Waterhouse LLP, where she served as a management consultant for the financial services industry.
Sachi holds a B.A. in Economics and an M.B.A. in Finance and Entrepreneurship with High Honors from the University of Chicago.
---
Eric Stowe, Splash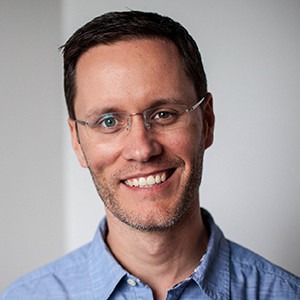 Eric is Founder and Director at Splash, an organization that undertakes smart water projects that serve over 300,000 children in schools, shelters, orphanages and hospitals in seven countries. Splash is progressing to reach 1 million children daily in the next few years. Eric believes that philanthropy "at its best acts as a bridge to a long term solution, rather than acting as the solution itself." His aim is to have Splash, over time, be taken over by local businesses who are funded by local governments and supported by local communities.
Prior to founding Splash, Eric worked as a relief coordinator for FIA where he worked with international governments to provide improved services to children living in orphanages primarily in China, Nepal, Panama and Vietnam. Eric was also a researching and teaching assistant at the University of Washington for five years where he focused on China and issues of social justice.
Eric holds a BA in International/Global Studies and an MA in China Studies, both from the University of Washington.
---
Maurizio Vecchione, Global Good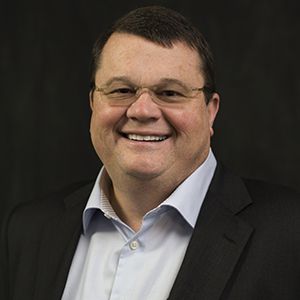 Maurizio is the Senior Vice President for Global Good and Research at Intellectual Ventures in charge of the Global Good Fund. In this role, he oversees IV's collaboration with Bill Gates to invent and deploy technology specifically focused on improving life in developing countries, as well as the Intellectual Ventures Laboratory and Institute for Disease Modeling.
The Global Good Fund is the world's largest investor in inventions for the benefit of the poorest three billion people on the planet, focusing on disruptive innovation in global health and global development for the benefit of humanity. Funded by the Bill and Melinda Gates Asset Trust and operating in coordination with the Bill and Melinda Gates Foundation, Global Good utilizes philanthropic funds to incubate and develop market driven companies that can produce catalytic humanitarian impacts while using market forces to scale up globally and across the 75 poorest nations on Earth.
With more than thirty years of experience in the technology and life sciences sector, Maurizio has helped build nine start-ups and launched more than fifty commercial products spanning life-sciences, health technologies, therapeutics and as well as telecommunications, information and material sciences. He most recently served as CEO of Arrogene, which is commercializing a new nanotechnology platform for cancer therapeutics and diagnostics, and as CEO of telemedicine pioneer CompuMed. As an inventor himself, Maurizio is named on multiple U.S. patents and patent applications related to imaging, image processing, nano-bio-polymer and telecommunications technologies.
---
Ada Williams Prince, iLEAP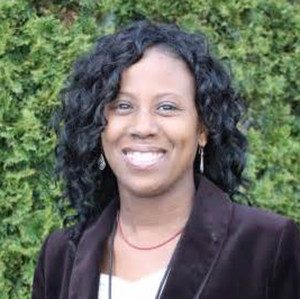 Ada is currently Vice President of iLEAP's Trustees. She also serves as Program Officer for the Marguerite Casey Foundation, where she identifies potential grantees and solicits and develops grant proposals, conducts site visits and prepares grant recommendations for the foundation's West region.
Before joining the foundation, Ada was the Director of Policy for OneAmerica (Seattle), where she helped build its immigrant integration strategy, worked on its education portfolio for K-12 racial justice, and spearheaded internal planning of a gender equity policy. Previous to her work with OneAmerica, Ada was the Senior Advocacy Officer for the Women's Refugee Commission in New York City, leading advocacy efforts to improve the lives and protect the rights of refugees and displaced persons.
Ada previously served on the board of directors of Neighborhood House and Refugee Women's Alliance. She holds a Bachelor of Arts degree from the School for International Training in Brattleboro, Vermont, and a Master of Arts in Development Studies from Bradford University, England.
---
Kenneth Turner, The Lemelson Foundation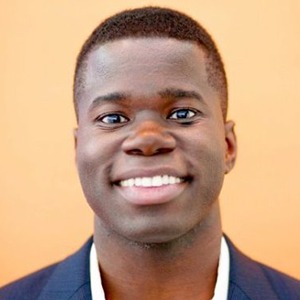 Kenneth is a Program Officer at The Lemelson Foundation and leads projects that incubate science, technology and invention-based enterprises to improve the lives of the poor in developing countries.
Before joining The Lemelson Foundation, Kenneth served as Associate Director and World Economic Forum Global Leadership Fellow with the Schwab Foundation where he supported a large community of social enterprises throughout Africa and Latin America, and helped foster greater cooperation across the private sector, government and civil society organizations. He has also worked with USAID's Development Credit Authority mobilizing local private sector capital to help businesses and social enterprises in developing countries succeed, and was a Peace Corps Volunteer in Bolivia, supporting a microcredit fund which provided short-term loans to rural and agricultural microenterprises.
Kenneth holds a B.S. from Syracuse University with a double major in Finance and Policy Studies, and an M.B.A. from Georgetown University.
---
Jamie Van Horne, Camber Collective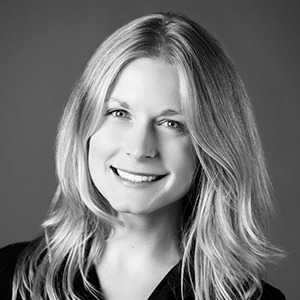 Jamie is a consultant at Camber Collective, a social impact and healthcare strategy consultancy, where she works with clients to enable evidence-based decision making and philanthropic effectiveness.
Prior to joining Camber, Jamie spent a year volunteering her strategy consulting skills abroad partnering with organizations in Amsterdam, Bangkok, Santiago and Buenos Aires. Previously, she worked as Director of Partnerships at SeeYourImpact.org, a donor engagement and communication technology platform.
Jamie holds a Master's in International Relations from IE Business School in Madrid, Spain and a BA in Psychology from Yale College.
---
Lauren Woodman, NetHope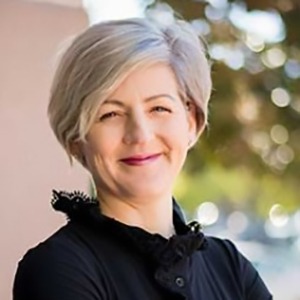 Lauren is the Chief Executive Officer of NetHope, where she drives the organization's aggressive movement to put advanced connective technologies in the hands of nonprofits whose work may be magnified by its power. It is her primary goal to spark the tech world's interest in the NGO community and the developing world, all in the name of harnessing technology to drive productivity and advance humanitarian work worldwide.
Lauren's entire career has been defined by the intersection of tech, development and education – a passion to use technology to solve difficult international problems. With a graduate degree in foreign policy from John Hopkins School of Advanced International Studies, Lauren has worked in a variety of high-level positions: she has served in the United Nations, as an executive at the Software and Information Industry Association, and spent more than a decade running Microsoft Corporation's global education programs, all leading her to her true calling at NetHope in 2013.
---
Britt Yamamoto, iLEAP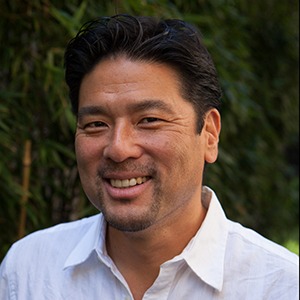 Britt has developed and led a number of social enterprises and conducted extensive academic work in the fields of international development, civil society, and food and agriculture. In 2007, Britt founded iLEAP, an international nonprofit with a mission to inspire and renew social leaders and global citizens through integrated leadership programs that ignite hope and transformation in the world. iLEAP conducts programs in Seattle and collaborates with social leaders throughout Asia, Africa and Latin America to build regional networks of change-makers who are connected through a values-based approach to leadership and committed to building strong global partnerships for social change.
Britt has been an organic farmer, created social businesses focused on food and taught about leadership and change in the citizen sector since 1998. He is also on the faculties of the University of Washington and Antioch University Seattle where he currently teaches graduate seminars on food and farming, leadership and cross-cultural partnership.
Britt holds a Ph.D. in Geography from the University of Washington and an M.S. in Community Development from the University of California at Davis.
---