Welcome to the October 2022 issue of the Global Washington newsletter.
IN THIS ISSUE
Letter from our Executive Director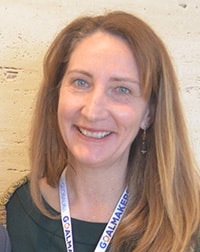 Global Washington is a network of over 150 NGOs, companies, foundations, and universities who are working on one or more targets that will advance the Sustainable Development Goals (SDGs). However, we know that during a crisis and to provide sustained well-being in communities, a comprehensive plan that includes multiple SDGs is the best approach. This is most evident right now to address food security and prevent a famine in the Horn of Africa, Haiti, and several other regions of the world. SDG 2 is Zero Hunger and seeks to end hunger, achieve food security and improved nutrition, and promote sustainable agriculture.
However, we know that food security and solutions needed to prevent hunger include Climate Action (SDG 13), No Poverty (SDG 1), Peace and Strong Institutions (SDG 16), and Sustainable Cities (SDG 11), to name just a few. This is most evident by the impact of the war in Ukraine that has exacerbated a food production crisis in Africa where farmers can no longer afford fertilizer, and imports of wheat have been cut off. Several countries in Africa were already experiencing a drought and internal political instability, which is breaking down community's ability to respond.
Fortunately, several Global Washington members understand the complexity and root causes of food insecurity and are creating multi-tiered, and multi-stakeholder solutions. You can read more about these movements below. I also hope you can join me at an event with the World Food Programme, Bill and Melinda Gates Foundation, and Microsoft on November 9. More information and to register can be found here.
Food security and other global development topics will be center stage at the 2022 Goalmakers Conference on December 7 and 8. Do you have your tickets yet? Check out new speakers and get registered here.
I hope to see you at one of our up-coming events.

Kristen Dailey
Executive Director
---
Issue Brief
Resilience and Responsibility in Addressing Food Insecurity
By Aneesh Chatterjee
Global chains of supply and distribution are not unfamiliar with disruptions and upheavals, the likes of which caused by the tumultuous invasion of Ukraine being particularly pertinent to the discussion of food security. The July 2022 Briefing Notes on the matter of food shortages in Ukraine, issued by the UN Food and Agriculture Organization (FAO), predicts 60% of the country's population to be plunged in poverty by 2023 as a result of the war. The presence of conflict, forcing farmers to reduce their operation sizes, abandon harvesting sown crops and lose access to vital seeds and fertilizer, will not only exacerbate current food shortages, but spiral the crisis into a greater dearth of resources, driving up food prices in the process.
Muno is 5 years old. She is carrying on her back her 2 year old baby brother. Recently, she and her family were displaced from the Bay region of Somalia after the drought killed all their livestock. Muno is not old enough to take responsibilities, but seems like the circumstances forced her to help her mother and take care of the younger child. Photo: Ismail Salad Osman Hajji/Unsplash.
A crisis in one nation is not contained in a world as connected as it is today, and the war's impact is felt directly on existing food security crises in Africa. Wheat exports to Somalia, for instance, are primarily supplied by Russia and Ukraine, the shipping of which has stopped since the outbreak of war. Rising prices and shortages caused by the war exacerbates the existing drought in the Horn of Africa, with up to 13 million people suffering from severe hunger. In the case of Somalia, drought and famine have internally displaced over a million people in 2022, with over 513,000 children predicted to suffer from acute malnutrition, and more children dying of hunger every day.
Food availability in Africa is impacted by the war to the degree that food production is predicted to drop by 20% across the continent, as farmers now face a 300% hike in fertilizer prices. As demonstrated by Somalia's current crisis, made worse by the constraining of global food supplies, food security is in dire need of greater attention from the most influential global actors.
The following GlobalWA members are working to address the food security crisis through versatile, innovative and impactful projects.
Exhaustive endeavors for crisis management
For a matter as widespread as food security, some organizations employ multiple approaches, spanning several sectors of focus, to achieve effective results.
In the context of a multi-sector approach to addressing the hunger crisis, one example is Resonance Global. Specializing in a broad-spectrum approach to such complex challenges, Resonance leads initiatives in finance, systemic innovation and collaborative partnerships, developing case-specific models to address issues faced by agricultural economies and niches.

Four methods are promoted by Resonance as core processes to improving the global system of food production and consumption: generating cross-sector partnerships between private, non-profit and governmental entities; intra-sector partnerships where private entities transcend competitive production to collaborate toward the same goals; open-source innovation, where opportunities to develop solutions to problems are granted not only to key players in the sector, but outside parties as well, and blended finance – including grants, investments and equity – such that active parties can transition their economic practices to an ecosystem-focused model, rather than one that prioritizes commodities.
The 2020 partnership between PepsiCo and USAID, coordinated by Resonance, exemplifies the value of cross-sector partnerships. By working to dissolve barriers to entry for women in the workforce, this partnership sought to empower women in driving forward economic prosperity, agricultural resilience and food security. Intra-sector partnerships are exemplified by One Planet Business for Biodiversity (OP2B), a platform for private entities to collaborate on matters of agricultural development, food security and biodiversity. Through the system of non-competitive collaboration, Danone and Mars worked with the Livelihood Funds to facilitate a sustainable supply chain for coconut farming in the Philippines, empowering over 5000 farmers through training in sustainable practices, advanced agriculture and ecological awareness. The 100+ Accelerator Program demonstrates the impact of outsourcing innovation. By allowing outside entities – private startups from over 20 countries – to pitch solutions to complex issues, the program invests in and develops chosen companies to work with current partners in implementing their solutions. Finally, the aforementioned Livelihood Funds is an essential system of blended finance, building opportunities for financial collaboration between businesses,  governmental actors, non-profit entities and other investing parties.
Resonance demonstrates the vital importance of multi-sector engagement when addressing the global food security issue, building a four-pronged approach and generating widespread opportunities for worldwide collaboration.
Corporations are also acknowledged as high-impact players in the real of global food supply and distribution. The importance of corporations is acknowledged by Oxfam America in their efforts to address global food insecurity. Their Behind the Brands initiative (2013-2016), a component of the GROW Campaign, aimed to encourage more sustainable and ethical operational policies for the biggest food sector companies in the world like Nestle, Coca-Cola and Kellogg's. By pushing for transparent accountability and evaluating company policies on a proprietary scorecard, the initiative pushed high-impact corporations to adopt policies that ensure sustainable access to food, promotes agricultural success, include more women in the agriculture workforce, acknowledge and legitimize land rights for farmers, prioritize water access and be wary of climate impact. A sister campaign, Behind the Barcode (2018-present) employs similar accountability practices for large supermarket chains. Corporation-centric initiatives at Oxfam aim to shift priorities away from the traditional nexus of short-term profit maximization goals, and toward more socially and environmentally conscious, ethical practices that empower and grant resource access to the populations directly impacted by corporations and their policies.
Through a more grassroots approach, Oxfam empowers farmers to tackle rapid weather changes and climate disasters by teaching resilient agriculture techniques. By disseminating knowledge on processes such as agro-forestry and rice intensification, Oxfam grants access to training, knowledge resources and financing opportunities for farmers. With special consideration for women, who comprise around half of the agricultural workforce, these training initiatives aim to equalize the disproportionate prioritization of male workers when it comes to the provision of farming resources.
By addressing the matter of food security at both a broader systemic level, as well as through hands-on agricultural training at the individual scale, Oxfam demonstrates the value of multi-sector considerations.
Focused projects for high-impact development
While multi-sector initiatives make groundbreaking advances, sector-focused projects also demonstrate the importance and benefits of specialization.
In the fishing industry, for example, Future of Fish is working through partnerships to tackle the impacts of overfishing and unregulated exploitation. With an ascertained 1 in 10 people suffering from malnutrition due to fish scarcity in regions dependent on seafood, nutrition deficiencies impact over 2 million people across the world due to overfishing, poorly-managed supply chains and drastic impacts of climate change. Through partnering with communities dependent on seafood, Future of Fish helps build resilient, adaptive and innovative solutions to counter the negative impact on local fish populations.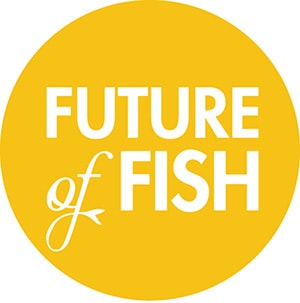 In Peru, for example, Future of Fish operates multiple programs to stimulate local fisheries in the Piura region. By granting access to financing resources, formalizing fishing operations and providing leadership training, Future of Fish advocates for formal, efficient operations and sustainable fishing practices in the region. The Pnipa-Sia project aims to improve the quality of mahi mahi yields by implementing a refrigeration system within vessels and observing the quality of captured fish – a significant effort to improve the quality of a vital food resource. In Chile, similar practices have been employed to address unregulated overfishing through formalized partnerships between local communities, training farmers in marketing, financing, sustainability and managerial practices. Relationships between communities and enterprises are built to improve the efficacy and quality of supply chain management, and capital coordination has yielded up to $150,000 for the Chilean fishing industry. Future of Fish partners with the Mi Caleta Foundation to stimulate the market value of local fish, and SERNAPESCA to implement electronic monitoring systems that prevent bycatching during large-scale fishing operations.
Future of Fish demonstrates through these examples the necessity for specialized inquiry into high-impact sectors across the global food industry. In the fishing industry alone, improper regulation and climate change are leading causes for resource scarcity and malnutrition for millions – a problem addressed through rigorous formalization, resource access, cooperation, financing and leadership training for farmers.

Heifer International is tackling food insecurity in multiple regions through sector-focused projects. Hatching Hope, operating in Mexico, Kenya and India, provides farmers with scalable poultry farms – both to generate revenue and alleviate food insecurity. The project is based on the ease of entry into the poultry business, as chickens and eggs are both easy to cultivate and provide reasonably fast returns on investment. By ensuring that farmers have access to vets who can vaccinate chickens to prevent disease, and equipping farmers with the agricultural knowledge, tools and sanitation resources required to operate effectively and scale their businesses, Hatching Hope aims to provide hunger relief and improve nutrition levels for up to 100,000,000 people by 2030.
Another Heifer initiative is the NIKA Milk project, operating across Nicaragua. With dairy products in high demand, NIKA aims to equip 3,600 dairy farming families with the resources they need to effectively increase and diversify their range of dairy products, stimulating the dairy market in Matagalpa. The project establishes cooperatives for farmers, allowing them to sell their products in bulk, remove middlemen in sales and engage with high-paying buyers. Access to resources like variations of feed for cattle and effective vaccinations also grows the yield of dairy farms, enables farmers to diversify their products, enforces sanitation standards and allows for scalability.

Philanthropy through partnerships is another impactful way food security is being addressed. The Starbucks Foundation, through partnerships with Gawad Kalinga, the Philippine FoodBank Foundation and Grab, has worked to address food insecurity in the Philippines through a $50,000 grant in April of 2022. Focused on raising child nutrition to healthy levels, the grant supports the Kusina ng Kalinga initiative, reaching up to 600 children in the Batasan Hills and Laguna regions.
Beyond the Philippines, the Foundation has awarded over $25 million in grants for developmental and humanitarian projects across the world. Their 2018 announcement of a seven-year strategy, in partnership with the Malala Fund, aims to empower up to 250,000 women across India and Latin America. With a sector focus on regions where coffee, cocoa and tea production is concentrated, the initiative aims to provide essential education and leadership training for young women, equip farmers with knowledge of sustainable agricultural practices, provide access to clean water and sanitation, open doorways to financing for small-scale farming ventures and stimulate local economies by upscaling coffee and tea production.
Set models for diverse challenges
GlobalWA members also implement flexible, scalable and exhaustive models that help guide their operations in various regions with differing factors at play. The value of having an established model to follow is demonstrated by the following examples.

The Earthworm Foundation employs a 3-tier process to improve the lives of farmers, reduce food insecurity and generate financial and nutritional stability for farming communities in multiple regions.
The first step, Rural Dynamic Diagnostics (RDD), is the preliminary set of operations when Earthworm engages with any community project. RDD involves a multi-tiered process of data collection, from individual farmers, local authorities and industry experts, to understand the state of affairs in terms of regional economy and public health and nutrition. The data collection process not only helps construct the unique approaches required for any given case, but develops trust with farmers, whose voluntary participation is cited as essential for the program to succeed. The second step, Holistic Farm Management (HFM), involves training workshops for small-scale farmers to consider ecological factors when engaging the market. When priorities are expanded beyond profits alone, and the needs of the ecosystem are taken into consideration, agricultural operations can develop better resilience, absorb unprecedented shocks, and provide long-term reliability for farmers. The final step, Livelihood Diversification Strategy (LDS), engages directly with farming families and provides them with finance management tools, bookkeeping skills, opportunities for income diversification and the knowledge required to scale and expand revenue streams. Enabling farmers to diversify their income portfolio relieves the pressure of success from any given farming operation and generates increased financial stability for small communities.
The Foundation's model has been implemented in 15 countries, directly engaging 21,456 farmers and their families since 2015.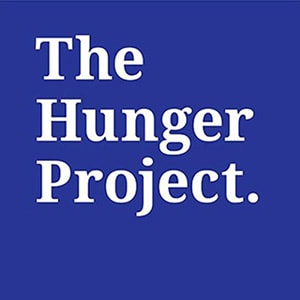 In Ghana, The Hunger Project is making significant impacts on the region's severe food security crisis. According to 2020 evaluations by the World Food Programme, 12% of Ghana's population were reportedly suffering from food insecurity; 24% of all child mortality cases due to malnutrition were observed in Ghana, and 24.2% of the country's population lived in poverty, suffering from severe hunger. To address these issues, the Project has implemented their Epicenter Strategy to mobilize communities and build resilience, self-reliance and innovative adaptability to address the hunger crisis. Through collaborative initiatives, communities are trained and educated on nutrition, prevention of STDs, improved farming techniques to promote greater food security, best practices for sanitation, adult literacy programs and financing resources.
The Epicenter Strategy, much like the model employed by the Earthworm Foundation, has 3 branches of consideration: holistic integration, economic resilience and environmental sustainability. Integration promotes a cohesive collaboration between sub-programs that specialize in different fields, ranging from education to sanitation, farming techniques, financial training and nutrition. Economic resilience highlights the priority of building communities to become self-reliant, even after the project withdraws from the region. By bringing together groups of communities and distributing the knowledge, training and resources required for self-reliant and sustainable operations, the Project builds community models that can generate their own revenue, have low environmental impact, and continue successful operations after the program withdraws from the region. Finally, sustainable practices such as drip irrigation are implemented at low-scale farming operations and designed for scaling, such that the environment is prioritized at every level of the agricultural process.
Ghana is one example of the Project's Epicenter Strategy being implemented in numerous projects across Africa, including Zambia, Senegal, Uganda, Burkina Faso, Malawi, Mozambique, Ethiopia and Benin. Beyond Africa, the Project also operates projects in India, Bangladesh, Peru and Mexico. With over 11 million people reached, the Project's initiatives have brought about a 42% decrease in rates of severe hunger, a 30% reduction in household poverty, a 29% decrease in child marriage cases and a 31% increase in female entrepreneurship in their target regions between 2015-2021.
Through region-focused implementation of a flexible operational strategy model, the Hunger Project demonstrates the value of ground-level training and self-reliance through a scalable and flexible operations model.
From the ground up
The efforts undertaken by these organizations demonstrate that no matter the scale of the operation, the scope of its focus or the number of actors involved, exhaustive collaboration is vital at every stage of the process in order to address a crisis as widespread and destructive as food insecurity. From training individual farmers in their homes to holding multinational corporations accountable for global food supply chains, the hunger crisis is controlled and quelled only through intensive networks of collaboration, effective coordination of funds, sector specialization and heightened ecological and economical responsibilities for high-impact actors.
In addition to the above organizations, the following GlobalWA members are working towards Food Security in communities where they work through their programs, addressing SDG 2 – Zero Hunger.
Founded in 1984, and inspired by the teachings of Jesus, Agros International's mission is to break the cycle of poverty and create paths to prosperity for farming families in rural Latin America.
Climate change, agriculture, and poverty are deeply intertwined. Current farming methods do not meet the world's growing demand for food, do not generate enough income for those growing the food, and contribute a third of all greenhouse emissions worldwide. We are investing in modern production systems that significantly increase the number of harvests and increase the yield of each harvest—meaning more income and more food is generated on less land with fewer emissions. We are especially excited that a special partnership with Rick Steves will facilitate the continued growth of our Climate Smart Agribusiness Center in San José, Nicaragua.
Hunger and malnutrition remain the leading threats to public health worldwide. Our 2030 Goal: 75 million people, the majority of them women and girls, increase their fulfillment of their right to adequate food, water, and nutrition.
CARE promotes changes in value chains that generate positive, sustained impacts for large numbers of marginalized households in terms of income, employment, power relations, and access to products and services that empower the poor to better their lives.
Our [agriculture] programs build on and are inspired by the vital roles that women play in smallholder agriculture around the world: meeting the food needs of their households, contributing to the development and growth of livelihoods, and working toward sustainable futures for their households and communities.
CARE focuses on reducing stunting because this reflects success on many fronts: food systems, health systems, education, WASH infrastructure, and safety nets, to name a few.
Read more: Tackling Food and Water Insecurity – Fight World Hunger – CARE
Concern Worldwide is a global community of over 4,700 humanitarians working to end extreme poverty with sustainable, community-driven programs – whatever it takes. To achieve this mission, we partner with the most vulnerable communities across 25 countries to address the root causes of extreme poverty fueled by inequality, vulnerability, and risk.
Ending extreme poverty requires us to focus on two of its root issues: health & nutrition. Zero poverty is only achievable if we also reach zero hunger. We work towards this by addressing malnutrition, along with the overall health and wellbeing, in the communities we serve. Specifically, we focus on those most vulnerable to malnutrition, including children and women who are pregnant, breastfeeding, or of age for pregnancy. We balance rapid response with long-term solutions that address many of the root causes of hunger.
For over 54 years, Concern has led the way with standard-setting programs that strengthen local health systems and provide quality nutrition support and education to the world's most vulnerable communities. Last year, we reached 11.4 million individuals with health and nutrition programs, ensuring they gained increased control over their natural resources, skills, and knowledge to break free from living on less than $1.90 a day.
Smallholders in Asia, Latin America and Sub-Saharan Africa harvest 53% of the world's crop calories consumed by humans. Farmers often work in challenging field conditions, have limited training opportunities, and don't produce optimum yields, all of which affects their livelihoods. This – along with the impacts of globalization, disease, pest outbreaks, and climate change – threatens the future of our farms, crops, and global food supply. At Earthworm Foundation, we see farmers as entrepreneurs who, with a little targeted support, have the power to elevate their farm businesses to their full ecological, economic and social potential. We are proud to benefit from the wisdom of farmers to support tens of thousands of farming families across the globe, including nearly 3,000 farmers who have increased their household income by 20% through diversification.
Seafood is an excellent food source that contributes to a healthy, nutritious diet with a 150g portion providing about 50-60% of the daily protein requirement for an adult. The fatty acids in fish are optimal for supporting brain development in young children. Beyond the fats and proteins, the nutrients in fish provide additional public health benefits, such as fighting micronutrient deficiencies, a problem affecting approximately 2 million people globally in resource-poor communities. Managed sustainably, wild fisheries are uniquely poised as a resource to help improve nutrition in countries that need it most, helping to meet UN's Sustainable Development Goal (SDG) 2: Zero Hunger, as well as support SDG 12: Responsible Production and Consumption. Overfishing, inefficient and inequitable supply chains and markets, and climate change are human-caused problems which require human-focused solutions.
We believe new models and approaches are desperately needed in order to deliver coordinated fishery transformation at scale. That's why we work to generate systemic change in fisheries through a progression of coordinated activities developed in collaboration with stakeholders whereby stocks are managed more sustainably, fishery communities maintain resilient economies, and fishers and seafood workers benefit from improved social equity and livelihoods.
Landesa champions and works to strengthen land rights for millions of those living in poverty worldwide, primarily rural women and men, to promote social justice and provide opportunity. With severe food insecurity on the rise, enhancing smallholder farmers' ability to use their land is critical. When smallholder farmers have secure legal rights to land, they have the incentives to invest in their land and produce food for their families, communities, and our world.
In Kenya and Rwanda, Landesa is laying the foundation for millions of smallholder farmers — women and men — to break free from the cycle of poverty and hunger. Through the Agricultural Systems Change Initiative, a partnership with One Acre Fund and Co-Impact, we seek to strengthen rural women and men's land rights and transform the agricultural sector so smallholder farmers can increase their productivity and income. The initiative simultaneously works to shift gender norms and ensure equitable access to agricultural markets for women, who produce a significant portion of the world's food yet often lack the same resources as men.
Driven by climate change and the war in Ukraine, extreme poverty and malnutrition are on the rise around the globe. Mercy Corps works through programs, local partnerships, and advocacy to meet urgent needs while building more inclusive and resilient food systems to ensure lasting food security. In 2021, Mercy Corps reached 1.1 million people with direct nutrition assistance.
Mercy Corps is currently responding to the prolonged drought and hunger crisis in the Horn of Africa. Team members are providing immediate assistance to alleviate hunger and meet basic needs while also providing water and dietary supplements to prevent malnutrition.
Opportunity International launched its Agriculture Finance (AgFinance) program in 2008 to help end the cycle of low-productivity farming in rural African communities. Opportunity delivers targeted, finance-based solutions, like access to seeds and fertilizer, connections to buyers, and training on agricultural best practices. These programs are designed to help rural families transform their small farms into more productive, lucrative, and effective enterprises.
To date, Opportunity International has helped more than 540,000 farmers in sub-Saharan Africa build resilient livelihoods for themselves through small-scale farming. Read more about the Agriculture Finance program.
Responding to the Hunger Crisis and tackling root causes
The world is experiencing an unprecedented spike in hunger driven by a confluence of factors that is having deadly consequences for millions of people around the world. Conflict, poverty and inequality fueled by Covid-19 lockdowns, and severe weather super-charged by climate change have all coalesced t create a hunger crisis. People are particularly hard hit in East and West Africa, Afghanistan, Pakistan, Haiti and Central America. Nearly 124 million people ar suffering "acute" levels of hunger or above, with 550,000 facing famine-like conditions.
The international community is mobilizing international support, but the scale of the crisis is daunting. Oxfam is mobilizing resources to reach 2.4 million people in East and West Africa alone with critical support including clean water and improved sanitation services, cash and food aid to meet food needs and protection for vulnerable households that have been internally displaced. We are also working to identify needs for communities who have lost their assets, including farming tools, seeds and livestock so that we can help them get back on their feet.
We are also working with donors and technical agencies to raise the alarm and bring greater attention and awareness to this crisis. In June, Oxfam America joined the chorus of organizations calling for the US to do more to meet urgent humanitarian need. Thanks to our collective push, we secured $5 billion in funding from the US government to respond to hunger emergencies around the world. This was a 230 percent increase over what the President originally requested in the emergency supplemental he sent to Congress.
The work is still not done. We are now pushing for the reauthorization of the Global Food Security Act, legislation that provides the strategy and direction for US government assistance to tackle the drivers of food insecurity, including the urgent need to support smallscale food producers who are at the heart of food security at the local and national levels but too often are neglected. The GFSA passed the House and we anticipate it could pass the Senate before the term ends at the end of the year.
We help players across sectors collaborate, co-invest, and innovate to build and support productive, regenerative, resilient, and nutritious food systems
We deploy collaborative, market-led solutions for sustainable and productive agricultural systems. Together with companies and the global development community, we advance regenerative agriculture, combat food insecurity and waste, and boost the resilience of agricultural value chains.
Hunger and malnutrition are devastating for children. Save the Children works in the hardest-to-reach places to address the root causes of hunger to ensure the most vulnerable grow up heathy and nourished.
According to the USDA, more than 38 million people, including 12 million children, in the United States are food insecure. Starbucks is committed to helping fight hunger and support thriving communities. Learn more about our commitments.
As the company marks its 25th year in the Philippines, Starbucks strengthened its commitment to positively impact the well-being of all who connect with Starbucks by supporting hunger relief in the market by expanding the reach of its partnerships with Grab, the Philippine FoodBank Foundation and Gawad Kalinga to help local communities and children facing hunger. Read more.
Celebrating their 25th year, Meera Satpathy, Founder of Sukarya, wrote this wonderful guest blog for us that discusses all the myriad of ways they are addressing food and nutrition in India's slums where they work: Nutrition & Food Security: Sukarya's Ongoing Endeavor Since 1998.
The Hunger Project is committed to the sustainable end of world hunger. We facilitate individual and collective action to transform the systems of inequity that keep hunger in place. Through holistic and integrated programs, Hunger Project participants lead change in their communities and our world.
Investments in the resiliency of communities are key to addressing food security. Climate change, conflict, economic shocks and growing inequalities are putting pressure on our food system's capacity to produce and distribute nutritious and affordable food. We work with smallholder farmers to strengthen their production capacity, decreasing reliance on external inputs, and diversifying livelihoods. We are working with farmers to reintroduce indigenous crop varieties and foods into their businesses. The inputs for these crops are often more accessible and they tend to be resistant to local diseases and pests.
We are also working with local leaders to educate communities about nutrition, particularly for maternal and childhood health. Through advocacy through our Right2Grow program and a partnership with Latter-day Saints Charities, we facilitate training workshops about nutrition for both children and mothers and the importance of pre- and postnatal care, as well as facilitate opportunities for on-going child health and weight monitoring.
World Concern is about extremes. We go to the end of the road to serve people in extreme need because we have an extreme calling—to be the hands and feet of Jesus to a broken world. We follow Him to the thirsty. The hungry. Exploited. Traumatized. Forgotten. We Listen. Walk alongside. Equip and train.
Food is a basic human need and an essential part of bringing the whole gospel to a village. A mother cannot hear the gospel over the cries of her hungry child. Having enough to eat moves families beyond the struggle to survive and allows them to focus on the future for their children. Providing food for today and offering sustainable ways for families to produce nutritious food long-term opens the way for transformation.
World Concern provides emergency nutrition, emergency food, improved farming methods, and livestock to combat hunger and food security.
One in eight people in the developing world do not have enough to eat. Many poor farmers are unable to grow enough food to feed their own families, much less sell for additional income. That's why we partner with communities to address immediate food needs — but also to grow sustainable food for the future.
---
Organization Profile
Heifer Helps Smallholder Farmers Bring Food to the Table, and to the Market
By Amber Cortes
The cycle of poverty can sometimes mean you have what you need right in front of you, but the complications—of global market forces, of information and access, of food security—keep it out of reach.
Adesuwa Ifedi, Heifer International's Senior Vice President of Africa Programs, should know. She is an economist by training and works across the nine countries in Africa where Heifer operates. A global development organization, Heifer has been on a mission to end poverty and hunger through agriculture in a sustainable way for the last 78 years.
One example, Ifedi says, is cassava, a nutritious staple crop grown across countries in Africa, particularly West Africa and Nigeria. But right now, most farmers are being motivated by subsidies to grow a strain that can't be consumed as food and is used to produce biofuel instead.
"So imagine what happens when a farmer makes a choice to grow cassava for biofuel, and then opts out of cassava for food," says Ifedi. "And in a continent where we are exporting a cash crop we can't eat, we're also importing food in the billions of dollars."
While Africa is large exporter of cash crops like cocoa, cassava, and coffee, they are also importing a large amount of food grown outside the continent. The average imports for food in Africa total $43 billion every year. Ifedi sees a major gap between the production of local food and the demands of a global market. This dependency on global food chains, she says, keeps farmers from providing local food that will feed their own communities.
On a large scale, food security is an assurance that a country or region has access to food through an effective flow of supply, even in cases of emergencies like droughts. At an individual level, food security means both physical and economic access to sufficient, safe, and nutritious food that meets not just their dietary needs, but also their personal preferences, and helps them be more active and healthy.
But over 300 million Africans are facing food insecurity every day. The challenge is immense. According to an IMF study, $50 billion is needed in the next 12 months to be able to address the high food insecurity on a global level. And the effects of COVID, which drove over 70 million people further into poverty, compounds this.
Recent spikes in inflation that have sent food prices soaring across the continent have also been exacerbating the situation. Smallholder farmers end up at the low end of the food value chain—faced with the challenge of selling perishable produce for low prices, and the difficult choice of growing food for nutrition or for money.
At the same time, Ifedi says, "there is a huge potential to transform Africa with the work of smallholder farmers."
Working with farmers in Africa, Heifer has introduced farmer's cooperatives to ensure they have strong bargaining power and the skills they need to document information and engage financial institutions on behalf of their members.
Heifer has also worked towards bringing more steps of the supply chain, like processing plants, into the hands and ownership of farmers themselves.
"And what we've done is ensure that this investment is converted into equity for the farmer cooperatives and whomever they work with," says Ifedi. "So that at the end of the day, the farmer cooperatives are not just selling to you, but they're now in partnership with you."
By bringing semi or even fully processed goods into the market, farmers reap the benefits of both production and profit, as finished goods can be sold at a higher premium than just raw products. For example, in East Africa, Heifer is working with farmer's cooperatives and local entrepreneurs to bring farm to market dairy products like branded yogurt and pasteurized milk.
This helps them strengthen their capacity and get more access to the market across the entire supply chain. In other words, they can scale up.
Another way Heifer is changing how smallholder farmers get access to the market is to mitigate the risk inherent in farming. Agriculture is risky business, and very little investment goes into it, due to the risk profile, exposure to climate change and unpredictable weather.
"These are farmers who do not have a savings as you know. And so imagine putting everything you have for the year and focusing on rain-fed agriculture, and then you lose everything at once."
The last couple of years, farmers in East Saharan Africa and West Africa have been facing losses that prevent both their access to insurance and financing to grow their business. For smallholder farmers, Ifedi says, it's a vicious cycle.
"So now they have no insurance. But they also can't attract funding, because they are a risky business."
So Heifer partnered with other organizations such as Pula and launched a crop insurance plan in 2021 that takes into account the specific needs of the smallholder farmer. Before planting season, a farmer's budget is tight while accounting for fertilizer, and other costs of preparation.
But at harvest, the farmer has a cash flow.
"Unfortunately, you don't buy insurance after the fact. So we designed a product with Pula called the "pay at harvest" insurance scheme that involves innovative financing to unlock opportunities for farmers to access insurance and pay to harvest," says Ifedi.
"This way, we are able to jumpstart the culture of paying for insurance."
When the farmers have insurance, it increases their capacity to access finance. And it protects them from the effects of catastrophic weather and climate change, for example, the recent floods in Nigeria that have disrupted the rice supply chain.
Heifer is meeting the challenges of weather, and the larger picture of climate change, with information and technology. They're creating SMS weather warning systems and tractor ride sharing apps for farmers, and drawing in young entrepreneurs who would otherwise not be working in agriculture.
It's important to draw young people in, Ifedi says, because food security is an issue that affects everybody's future.
"We want to make the plight of the smallholder farmer more visible in everybody's everyday life. Because what happens on the farm will eventually impact what happens everywhere else."
---
Organization Profile
S M Sehgal Foundation: Improving the Quality of Life in Rural India
By Tyler LePard
"Rural people deserve the same kind of dignity" as people in urban areas –Anjali Makhija, Trustee and CEO, S M Sehgal Foundation
S M Sehgal Foundation has been working since 1999 to improve the quality of life of rural communities in India. With a focus on community-led programs, the foundation team creates sustainable programs to address rural India's most pressing needs.
S M Sehgal Foundation focuses on empowering communities, especially women, at the grassroots level. The foundation works with three million people in rural villages in eleven states across India. The foundation has a decentralized model, with a total team of about 300 people: forty-five staff in the head office serve as specialists and resource people, and the rest in the field areas work on direct implementation of programs. A Program Lead in each state coordinates the work to match the expertise of each team.
S M Sehgal Foundation vision: Every person deserves to lead a more secure, prosperous, and dignified life.
S M Sehgal Foundation works on six sustainable development goals (SDGs). The first three—No Poverty (SDG 1), Zero Hunger (SDG 2), and Clean Water and Sanitation (SDG 6) —are interrelated and addressed through S M Sehgal Foundation work on food security and water security. Gender Equity (SDG 5) is addressed by the team across all programs. They also work on the Quality of Education (SDG 4) and Partnerships (SDG 7) to achieve their goals.
Work on Zero Hunger (SDG 2)
S M Sehgal Foundation's Agriculture Development Program addresses SDG 2 in rural India, empowering rural farmers with the latest technology and agronomic knowledge to thrive in agriculture. The main areas within this program:
Best practices in farming: The S M Sehgal Foundation team demonstrates best practices for farmers, such as soil health management, balanced crop nutrition, and crop protection. In rural areas, the foundation team has seen that farmers don't have adequate knowledge to apply fertilizers to balance the soil. Based on a soil test of the field, S M Sehgal Foundation advises farmers on how to balance the soil. This helps farmers save money on fertilizers. It also helps to improve soil health, which ultimately increases crop productivity.
Water-efficient practices: S M Sehgal Foundation promotes drip irrigation systems and other water-efficient practices that help reduce water requirements by 40–80 percent. This also improves crop productivity and helps farmers save money.
Farm mechanization: The foundation team builds capacities of farmers to own and operate machines for small agriculture. Farmers can also rent out the machines to neighboring farmers at a subsidized rate. This helps reduce their dependency on agricultural laborers, which makes it more cost-effective. It also helps increase crop productivity and increases farmers' income.
Agriculture-allied activities: S M Sehgal Foundation promotes crop diversification–vegetable cultivation, orchard development, animal husbandry, and kitchen gardening. Not only does this diversification improve the diet of farmers and their families, they can also earn additional income by selling additional produce.
Ensuring women's participation
"Women's empowerment is an overlapping theme across all S M Sehgal Foundation programs, which is especially important in agriculture because women are responsible for 60-80 percent of food production in India. Women are not usually recognized as farmers and are not paid or appreciated for their labor in agriculture. In addition, we emphasize climate-smart agriculture practices that ensure sustainability in the long term." – Jay Sehgal, Trustee, S M Sehgal Foundation. Through the Agriculture Development Program, S M Sehgal Foundation builds the capacities of women farmers with training in agriculture and allied activities to achieve better crop productivity and fulfill their nutritional requirements. They also support women farmers in drudgery-reduction activities so that they can use their saved time for productive activities.
Climate-smart agriculture
"We all know that climate change is here. We can feel its impact everywhere across the globe." –Neema Joshi, Manager, Partnerships, S M Sehgal Foundation
As a populous nation, India faces an enormous challenge in coping with the consequences of climate change. A majority of the country's population resides in villages and depends largely on climate-sensitive sectors like agriculture, fisheries, and forestry for their livelihood. This vulnerability puts Indian farmers in great need of adaptation strategies in the face of climate variability and change.
The Agriculture Development Program supports climate-smart agriculture focusing on adapting and building resilience to climate change, using an approach to transform agriculture systems to effectively respond to the challenges posed by climate change and to ensure food security. The Agriculture Development team works with farmers to promote water-use efficiency in agriculture, soil health, and nutrient management, the use of renewable energy and appropriate machines, protected cultivation, and the adoption of salt-tolerant varieties of cereal and vegetable crops.
Sustainability is extremely important
S M Sehgal Foundation works with each village council and village development committees to make sure they have the skills and knowledge to access government funding to keep projects going and not let them fall apart after the foundation projects are completed. Women's leadership schools are established in some locations to build capacity and support the sustainability of the projects.
Tight on principles but loose on operations
S M Sehgal Foundation's operating philosophy is based on the principle of "loose and tight," meaning flexible in operations and firm on core values. S M Sehgal Foundation embraces core values of integrity, excellence, professionalism, and optimism, along with the belief that, with appropriate support from civil society organizations and the government, rural communities will be mobilized to develop their vision for development and transform their awareness into action.
---
Links for October Issue Campaign: Food Security
Starbucks
As we focus on Food Security and SDG2 – Zero Hunger this month for our Issue Campaign, we look to our members to see what amazing work they have been doing.
Starbucks Strengthens Commitment to Hunger Relief in The Philippines
Partnerships with Grab, the Philippine FoodBank Foundation and Gawad Kalinga will expand as part of its commitment to fight hunger
As the company marks its 25th year in the Philippines, Starbucks strengthened its commitment to positively impact the well-being of all who connect with Starbucks by supporting hunger relief in the market by expanding the reach of its partnerships with Grab, the Philippine FoodBank Foundation and Gawad Kalinga to help local communities and children facing hunger.
https://stories.starbucks.com/asia/stories/2022/starbucks-strengthens-commitment-to-hunger-relief-in-the-philippines/
Opportunity International
This month's Issue Campaign focuses on Food Security and #SDG2 – Zero Hunger and our members are doing some amazing work
Opportunity International launched their Agriculture Finance (AgFinance) program in 2008 to help end the cycle of low-productivity farming in rural African communities. To date they have helped over 540,000 farmers build resilient livelihoods for themselves through small-scale farming!
Read more about this amazing AgFinance program: https://opportunity.org/what-we-do/agriculture-finance
CARE
Our October Issue Campaign focuses on Food Security and #SDG2 – Zero Hunger and our members are doing some amazing work:
CARE has been tackling food insecurity and hunger for many years and helping on multiple fronts.
In order to make sure they are being effective they have to study the data. Here is a great #report that should prove to be useful to many:
Food Insecurity: Impact on Education Outcomes
This brief report attempts to shed a light in the current global food insecurity status, its impact on children's cognitive development, and some of CARE's promising practices which are showing results on reducing the impact of food insecurity on education outcomes.
https://www.care.org/news-and-stories/resources/food-insecurity-impact-on-education-outcomes/
Heifer International
For our October Issue Campaign, we are focusing on Food Security and #SDG2 – Zero Hunger, and our members are doing some amazing work:
Heifer International works on helping curb #foodinsecurity and #hunger on multiple fronts. They are also focusing on a huge problem with our #foodsystems – FOOD WASTE.
Check out these facts:
One-third of the food produced for human consumption is lost or wasted every year.
Food loss and waste happens in every region and at every stage of the food system, from field to landfill.
Food loss and waste is a heavy burden on the environment.
While over a billion tons of food go uneaten every year, as many as 828 million people go hungry. (that's about 1 in every 10 people!)
Read the full post:
Quick Facts About Food Waste
https://www.heifer.org/blog/quick-facts-about-food-waste.html
Concern Worldwide
Concern Worldwide – New report: Global Hunger Index
44 Nations Suffering with Serious or Alarming Hunger Levels
https://www.concernusa.org/press/44-nations-suffering-with-serious-or-alarming-hunger-levels-new-global-hunger-index-reveals/
Conflict in Ukraine, climate change and food price shocks among reasons why progress in tackling hunger has halted, report claims.
"The shocking new study – which uses data from 136 countries – cites the crisis in Ukraine as one of the reasons why 9 nations – including Yemen and Somalia, where famine is imminent, have alarming levels of hunger. An additional 35 countries, including Pakistan, India and Afghanistan, were found to have serious levels of hunger in the report, which is jointly published by Concern Worldwide and German charity Welthungerhilfe."
Landesa
Our member, Landesa, has joined One Acre Fund in investing in rural Africa's farmers through the Agricultural Systems Change initiative, in partnership with the Co-Impact Systems Change Grant program.
"The Agricultural Systems Change initiative advances smallholder farmers in Rwanda, Kenya, and Ethiopia along the pathway to prosperity by way of gender-transformative financing and training. Using a market-based framework, the initiative strives to transform agricultural systems nationwide to be pro-poor and pro-women. Landesa's deep expertise in land rights and strong gender focus will help ensure that the initiative is responsive to land tenure issues across contexts and provide foundational support for millions of African smallholders."
https://www.landesa.org/press-and-media/announcing-a-new-investment-in-africas-women-farmers/
Mercy Corps
Mercy Corps | Resilient Food Systems: Making Food Systems Work in The World's Most Fragile Places
https://www.mercycorps.org/research-resources/making-food-systems-work
Mercy Corps' new policy brief sets out four key ways that governments, donors, private sector partners, and aid organizations can build strong food systems that deliver healthy food for everyone—including those living in the world's most fragile places. Mercy Corps calls on UN Food Systems Summit stakeholders to:
Put conflict prevention and good governance at the heart of food systems transformation.
Invest in climate resilience to tackle food insecurity and the climate drivers of conflict.
Champion digital innovations that serve food-insecure communities affected by climate change and conflict.
Promote inclusive markets for nutritious food access and availability.
Resonance
Our member, Resonance, is an amazing global consulting firm that helps clients solve social, economic, and environmental challenges to achieve sustainability goals and drive opportunity.
One of their focus areas is Agriculture and Food Security.
"We help players across sectors collaborate, co-invest, and innovate to build and support productive, regenerative, resilient, and nutritious food systems."
They work on:
Sustainable Food Systems
Food Security
Regenerative Agriculture
Circular Economy for Food
Women's Empowerment in Agriculture
Read how they do it:
https://www.resonanceglobal.com/solutions/agriculture-food-security
Save the Children
49 Million People Across 46 Countries Are at Risk of Famine
What Is Causing the World Hunger Crisis? Our member, Save the Children International, explains where hunger and malnutrition are most rampant, and the ongoing causes we should be aware of and can act on:
https://www.savethechildren.org/us/what-we-do/emergency-response/hunger-and-famine-crisis
The Hunger Project
Our member, The Hunger Project, has made incredible strides in breaking the poverty cycle and ending #hunger.
Case and point:
Food Security and Improved Nutrition in Ghana
https://thp.org/news/food-security-in-ghana/
"This project is enhancing the communities' knowledge in nutrition to strengthen local food systems and to support communities to reach self reliance. Guided by the community-led Vision, Commitment and Action (VCA) process, the communities design a path for their own development and self-reliant action through our Epicenter Strategy. This holistic strategy builds a path to sustainable self-reliance through synergistic programs in health (including HIV/AIDS prevention), education, adult literacy, nutrition, improved farming and food security, microfinance, water and sanitation, and building community spirit."
World Vision
One in eight people in the developing world do not have enough to eat.
Many poor farmers are unable to grow enough food to feed their own families, much less sell for additional income. That's why our member, World Vision, partners with communities to address immediate food needs — but also to grow sustainable food for the future.
Their multi-prong approach has helped millions of people! How? Through the following:
Increasing agricultural productivity through improved seeds and farming practices
Improving access to markets so farming families can profitably sell their surplus food
Teaching families and communities how to improve nutrition and dietary diversity
Managing resources in a sustainable way to prevent soil erosion, maintain soil fertility, use water more efficiently, and protect the environment
Read more about how they do it, and the data:
https://www.worldvision.org/our-work/hunger-food-security
Sattva
Our member, Sattva Consulting, is all about delivering high impact, sustainable growth, and opportunities not only in India, but for all. They do research, gather the data, and their experts analyze and report to determine scalable solutions for sustainable impact.
In their recently launched Sattva Knowledge Institute, they have a whole section that focuses on #agriculture. Here you will find knowledge primers, podcasts, and perspective papers on the subject.
https://www.sattva.co.in/knowledge-institute/agriculture/
For example, this primer: Sustainable Sourcing in Agricultural Value Chains https://www.sattva.co.in/ski/sustainable-sourcing-in-agricultural-value-chains/
Mercy Corps
Dispatches from CEO Tjada D'Oyen McKenna: In Somalia with Mercy Corps
"As famine looms in Somalia, urgent humanitarian response is critical, and we know that the time to act is now. By providing lifesaving assistance to Somalis in the worst-affected areas, mass starvation can be prevented. Our drought response efforts help communities with immediate aid while also preparing them to withstand future droughts and other shocks. Having seen it firsthand, the magnitude of the crisis in Somalia is devastating but swift action can help to save millions of lives."
Read more: https://www.mercycorps.org/blog/ceo-tjada-doyen-mckenna-somalia
Agros International
Our member, Agros International's mission is to break the cycle of poverty and create paths to prosperity for farming families in rural Latin America. They have found a successful formula through their programs on:
Land ownership
Market-led Agriculture
Financial Empowerment
Health & Well-being
And other initiatives – read how they do it: https://agros.org/programs/
Earthworm Foundation
Our member, Earthworm Foundation, engaged 21'456 farmers across 15 countries and impacted indirectly 60'000 farmers and family members to increase resilience, generate #foodsecurity, learn about #sustainability and protecting habitats and forest, and increase family income.
How do they do it? What makes them unique? Can you learn from their examples?
Read on: https://www.earthworm.org/our-work/areas-of-work/resilient-farmers
Oxfam America
#foodinsecurity is a stark reality across the globe.
1 in 3: The number of people globally without access to adequate food.
21-37%: The percent of greenhouse gas emissions attributable to the food system.
10%: The rate by which women are more food-insecure than men.
What are the causes? What are some solutions? Our member, Oxfam America, knows:
FOOD SECURITY | Supporting the smallholder farmers, women, and Indigenous Peoples at the heart of our food systems.
https://www.oxfamamerica.org/explore/issues/climate-action/food-security/
World Concern
Our member, World Concern, helps those facing extreme #poverty by transforming one village at a time. They work around the globe on Clean Water and Health, Child Protection, Spiritual Transformation, Economic Empowerment, Disaster response (e.g. the #hungercrisis in #somalia) and relative to our October focus: Food & Nutrition.
"Food is a basic human need and an essential part of bringing the whole gospel to a village. A mother cannot hear the gospel over the cries of her hungry child. Having enough to eat moves families beyond the struggle to survive and allows them to focus on the future for their children. Providing food for today and offering sustainable ways for families to produce nutritious food long-term opens the way for transformation."
Emergency Nutrition
Emergency Food
Improving Farming Methods
Livestock
Read more about their amazing work: https://worldconcern.org/what-we-do/food-nutrition
October Blog Posts:
Sukarya – Guest blog
Our member, Sukarya, has been making great strides around hunger, nutrition, and food security in India, empowering women and children in the slums of Delhi and Gurgaon. Read about the problem, the challenges, and how they are achieving successes:
Nutrition & Food Security: Sukarya's Ongoing Endeavor Since 1998 – Global Washington
SightLife – Guest Blog
Eye injuries and loss of vision are devastating for agricultural workers.
Our new member, SightLife, knows. They treat eye injuries and understand the consequences:
The Intersection of Agricultural Eye Injuries and Food Security – Global Washington
When left improperly diagnosed or untreated, eyesight can be lost – which not only compromises one's own livelihood and ability to feed their own family, it also contributes to the broader issue of food insecurity if fewer farmworkers are available to work. Globally, it is estimated that the annual productivity losses associated with vision impairment are estimated to be US $411 billion.
Future of Fish – Guest Blog
Fish is Food: Feeding People, Nourishing Communities
In fact, globally, over 3 billion people rely on fish as their primary source of protein. In many of the world's least developed countries, where fish is often the cheapest source of protein, it accounts for over 50%. Fish is an essential food.
Read all about this in our new guest blog from member, Future of Fish:
Fish is Food: Feeding People, Nourishing Communities – Global Washington
Landesa – Guest Blog
Land Rights: A Cross-Cutting Solution for Poverty, Food Security, and Women's Empowerment
Our member, Landesa, is the expert at this and understands the situation succinctly.
"As an economic asset, land is the cornerstone of rural economies. As a place for growing food, it is indispensable. And as a means for promoting opportunity and gender equity for millions of rural women, it is a waypoint on our journey to save the planet. Moreover, secure land rights for women and girls are fundamental rights that guarantee their identity and heritage.
If we want to improve lives and alleviate poverty, achieve food security globally, and guarantee human rights and full dignity for all, we must invest in land rights for women."
Land Rights: A Cross-Cutting Solution for Poverty, Food Security, and Women's Empowerment – Global Washington
---
Welcome New Members
Please welcome our newest Global Washington members. Take a moment to familiarize yourself with their work and consider opportunities for support and collaboration!
Rise Beyond the Reef
Rise Beyond the Reef's mission is to help remote Pacific Island communities rise.
---
Member Events
November 4: Construction for Change End-of-Year Cocktail Party
November 4: Fireside Chat with Director Nicky Smith, IRC
November 9: Posner Center Annual Symposium | Decolonizing Development: Beyond the Buzz
November 15: UW Jackson School: Storm Clouds Over the Pacific? Impacts of the Invasion of Ukraine on China-Taiwan-US Relations
December 7-8: GlobalWA Goalmakers Conference
---
Career Center
Administration Manager,  Adara Group
Relationship Manager, Forest Team,  Earthworm Foundation
Administrative Officer (Part-time), Earthworm Foundation
Manager of Communications & Special Events, Foundation for International Understanding Through Students (FIUTS)
Manager of Education Programs, Foundation for International Understanding Through Students (FIUTS)
Internship Opportunity at the Chandler Foundation, Chandler Foundation
HR Coordinator,VillageReach
---
Check out the GlobalWA Job Board for the latest openings.
---
GlobalWA Events
November 9: Global Food Crisis: The Ripple Effects of the War in Ukraine for Africa and Beyond
December 7-8: 2022 Goalmakers Conference