Welcome to the March 2018 issue of the Global Washington newsletter.
IN THIS ISSUE
Letter from our Executive Director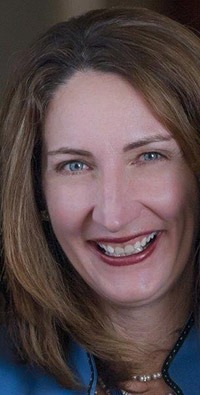 Numerous factors are needed to get the flywheel of an economy going, but one in particular is critical – Talent. By "talent" I mean the collective skills and abilities of the individuals who get the work done in any industry or other worthwhile endeavor.
Fostering talent in developing countries requires having schools that educate young people to learn not only the fundamentals, but also to become critical thinkers, problem-solvers, and lifelong learners. And when the needs of an economy shift, new skills training for adults helps ensure that the economy continues to work for everyone in the society.
This month we have been having several conversations about talent development. To kick things off, I interviewed Mansi Agarwal, the CEO of UpSkill India, which is a participant in our member Upaya Social Ventures' startup accelerator. You can read more about Upaya's work in this recent Geekwire article.
Mansi and I talked about the various things her organization is doing to ensure that the rural poor in India learn both the soft skills, as well as the more technical skills that they'll need to take advantage of higher paying jobs in their region.
Together with the Mona Foundation, we also invited Rebecca Winthrop, a senior fellow and director at The Brookings Institution, to talk about what's needed to "leapfrog" current educational systems in the developing world, ensuring abundant economic opportunity exists for young people in an increasingly digitized and automated global economy.
We also hosted the current iLEAP fellows who are in town from nine different countries in Africa and Latin America. They are demonstrating how grassroots leadership development can ignite social change in communities and collectively around the world. Truly inspirational!
And as if that weren't enough, Robert Reich, the former Secretary of Labor under President Clinton, joined us for a discussion with the World Affairs Council about the links between today's anti-globalist movement and widening inequality, which he warned will only accelerate as automation and artificial intelligence eliminates many of the middle-income jobs globally.
Many GlobalWA members are actively working to ensuring that people in developing countries have the ability to increase their earning power and build vibrant local and national economies. I invite you to learn more in the stories below and support their efforts.

Kristen Dailey
Executive Director
---
Issue Brief
Responding to Automation and Global Employment Trends in the Developing World
By Andie Long
The ability to learn new skills (and unlearn old ways) has become an increasingly indispensable competency for workers hoping to maintain their relevance in the New Economy. For some, including those who may never have been exposed to traditional teaching methods, new methods are being employed to help them leapfrog their learning to enter new industries.
Along these lines, Global Washington Executive Director, Kristen Dailey, recently interviewed Mansi Agarwal, the CEO of UpSkill India, about dynamic teaching techniques her organization uses. Agarwal is currently part of the "Entrepreneur in Residence Program," just launched by Global Washington members, Upaya Social Ventures and Seattle University.
Agarwal described how new forms of training, delivered through 3D animation, videos, and even gamified feedback loops, have been helping young people from rural India gain the skills they need to become high demand workers for employers in their region.
For many people in developing and emerging countries, one of the primary challenges they face is the lack of available high quality, well-paying jobs. And leaders of those countries recognize that a key to greater economic development is matching the talents of their citizens with the needs of employers.
Workers often find themselves stuck in vulnerable employment situations, where the wages they earn are inadequate to meet their family's basic needs. According to the International Labour Office (ILO) report, "World Employment and Social Outlook: Trends 2018," around 42 percent of workers (1.4 billion people) globally are classified as having vulnerable employment – either working for themselves or in unpaid family work. In developing countries, this figure jumps to 76 percent of the workforce.
Within developing countries, the ILO report showed that there is also a growing number of people in extreme working poverty – that is, having a per capita household income or consumption of less than US$1.90 per day, adjusted for purchasing power parity (PPP). This year, the number of those in extreme working poverty is expected to reach more than 114 million, or 40 percent.
Moderate working poverty is also widespread. In 2017, around 430 million workers in emerging and developing countries were estimated to be living on incomes of between US$1.90 and US$3.10 per day (PPP).
Globally, the unemployment rate is expected to fall slightly this year to 5.5 percent. However, as more people enter the labor market, the total number of unemployed is expected to stay above 192 million.
The high numbers of young people (ages 15-24) who struggle to find gainful employment in the Middle East and Northern Africa is of growing concern to watchers of the global economy.
At the recent World Government Summit in Dubai in February, Christine Lagarde, managing director of the International Monetary Fund, praised Arab leaders who had begun transitioning "from an oil-fed economy to a more diversified, more inclusive, reformed economy." Nevertheless, with five million new workers set to enter the Middle East job market each year, global intelligence sources view youth unemployment as a growing security concern, if it is not adequately addressed.
According to the ILO, women are also less likely to participate fully in the labor market. In much of Northern Africa and the Middle East, women are half as likely as their male counterparts to hold jobs. Women are also limited in many places by the types of employment available to them.
Even more concerning than the growing employment shortage, is the potential for new technologies – such as robotics and artificial intelligence (A.I.) – to eliminate jobs entirely. A report by McKinsey & Co "Jobs Lost, Jobs Gained: Workforce Transitions in a Time of Automation," argues that half of all current jobs are at risk due to automation, though this trend is likely to occur sooner in developed economies, where the higher cost of labor creates higher incentives to automate. But that doesn't mean developing countries will remain unscathed.
In an interview this month with Knowledge@Wharton, Srikanth Karra, chief human resource officer at Mphasis, an Indian IT services firm, sees developing countries having potential to be hardest hit.
"Although they have the advantage of leapfrogging into the digital economy, the productivity divide between skilled and unskilled [populations] could lead to a bigger gap in income disparities," Karra said.
How should developing countries respond? Karra says it's important to look for what he calls the employment "adjacencies." These are the jobs that are created alongside, or as a result of, new technologies and breakthroughs. Ideally, governments and corporations will try to map these adjacencies in order to realign the workforce to meet these new needs.
In addition to looking for the adjacency employment opportunities, others argue that increasing automation could enable low-skilled workers to take on more complex responsibilities.
Regardless of how all the predictions pan out, it's clear that global employment trends are shifting. And those engaged in global development are moving quickly to prepare tomorrow's workforce for the future.
# # #
Numerous Global Washington members are helping people in developing countries attain the skills, resources, and opportunities they need to secure gainful, meaningful employment. Read more about them below, and consider how you might want to get involved.
For the past 10 years, nearly 650 people from 45 countries throughout Africa, Latin America, and Asia have experienced iLEAP's transformative leadership training program. Based in Seattle, iLEAP works to create sustainable social change by growing, sustaining, and renewing social leaders in order to help them to be more effective in their work improving livelihoods and overall economic development.
Mavuno is a nonprofit organization that develops local leaders in eastern Congo to end extreme poverty in their own communities. By investing in leaders with loans, training, and market access, Mavuno organizes communities and builds businesses. Mavuno, which was founded in 2014, now works with over 1500 households near Beni in eastern Congo.
Since its founding in 1999, Mona Foundation has had a simple but compelling goal — to support grassroots educational initiatives that build stronger and more sustainable communities and ultimately alleviate poverty. Mona partners with organizations that work to reduce the barriers to education, improve quality of learning and cultivate agency of the individual. The foundation's programs use an integrated approach to develop academic skills, and creative and moral capabilities, to transform young people into agents of change in service to their families and communities. Mona Foundation has awarded more than $12 million to 38 initiatives in 18 countries, providing access to quality education and training for more than 258,000 students, teachers and parents annually.
The NetHope Academy Internship Program was initiated in Haiti after the 2010 earthquake. With funding from the Accenture Foundation, NetHope scaled the program, offering it in Kenya, Rwanda, South Africa, Ghana, India, Egypt, and Liberia. NetHope provides technical training, soft skills training, and on-the-job training via internships at host organizations, which subsequently often offer full-time positions. Hosts include NetHope's 50-plus global nonprofit members, banks, Internet Service Providers, Mobile Network Operators, other large companies, consulting firms, technology vendors, and various government programs. The goal is for graduates to find employment (including entrepreneurship) within 90 days of program completion and for employers to have access to qualified, competent entry-level IT professionals.
Path From Poverty (Formerly Women's Enterprises International)
Path From Poverty has been reaching across cultures for 18 years, transforming lives and communities by working with women's groups; empowering and equipping women to break the cycle of poverty and live into their God-given potential. Alone, women survive; but in a group, they thrive. Path From Poverty women's groups provide support, accountability, sharing of best practices, and fellowship. The organization's field staff, all of whom are Path From Poverty graduates, provide training in leadership development, project planning, financial stewardship and group governance.
Providence St. Joseph Health Global Partnerships
Providence St. Joseph Health Global Partnerships dedicates the volunteerism of its caregivers to the strengthening of health systems of Guatemala. In conjunction with the Guatemalan Ministry of Health and Medical Teams International, Global Partnerships assesses gaps in facilities services' and sends clinicians to address those gaps through training Guatemalan clinicians, who in turn become medical skills multipliers by training hundreds more clinicians locally. By focusing on maternal, newborn and child health curricula, this work has the potential to impact over 100,000 people in Chicaman, Guatemala.
Remote Energy empowers technicians to develop the necessary skills to design, install, maintain, and troubleshoot sustainable solar power systems. The organization also trains end users to operate and maintain their systems. Remote Energy's classes are customized to meet the needs and goals of partners, and designed to be appropriate for students' education level, electrical background, language and culture.
Street Business School (SBS) is a global training organization, teaching others to bring its proven and effective business training and confidence building to their communities, empowering people to become self-sustaining entrepreneurs and leave poverty behind. The school's world-class and world-changing model is scaling to reach 1 million people by 2027. This dream will become a reality when partners (other nonprofits) that attend Immersion Workshops deliver SBS to their communities. By training other non-profit organizations to amplify their work and increase the income of those they serve, this expansive partnership model lights up the world. Women in Street Business School are increasing their income from $1.35/day to $4.19/day.
Upaya creates dignified jobs for the poorest of the poor by building scalable businesses with investment and consulting support. Since 2011, the organization has accelerated 20 small and growing businesses in India and invested in 14 of those companies; its 14 portfolio companies have created nearly 8,000 jobs as of December 2017. With offices in Seattle, Washington and New Delhi, India, Upaya has committed to a goal of helping partners create 15,000 jobs by the end of 2019.
---
Organization Profile
Mona Foundation
By: Joanne Lu
Context is key for the Mona Foundation, and it has been since its founders first scrawled their ideas for the organization on the back of a napkin in 1999.
According to its mission statement, the Mona Foundation "supports grassroots educational initiatives that provide education to all children, increases opportunities for women and girls, and emphasizes service to the community." By putting funds into local organizations that provide women and children with holistic education and job skills training, Mona has found that a few dollars can make a huge impact.
For instance, just by funding a scholarship for $50 a month, Mona helped a school in Panama foster the talents of two indigenous girls from a community in which nearly half the families are homeless. After just three years at Badi School, Monica Espinosa and Madelaine Rodríguez won first place in a national competition for science research. They were then invited to present their findings at the International Science and Engineering Fair in Tucson, Arizona, where, out of 1,500 students from around the world, they placed second.
Mona funded the scholarship, but according to President and CEO Mahnaz Javid, it was pivotal for the school to come up with the eligibility criteria themselves. That's because Mona believes every community knows best what they need to succeed. That's also why Mona specifically supports organizations that have a close connection to the communities they're in.
"In each country, context dictates the type of the skills that they need, so there is no cookie-cutter answer to the question of what education and skills training should look like," Javid said.
Based on their knowledge of their community, Badi School chose to offer Mona's scholarship to indigenous students, like Monica and Madelaine.
That approach – of never prescribing "expertise," but supporting grassroots organizations in their own plans for growth – defines every aspect of Mona's work, even measuring impact. Instead of evaluating projects against Mona's standards of success, over the last two years, the foundation has asked every project it supports in 10 countries, How do you measure your effectiveness? What does success look like in your area?
"Because what looks like success in girls' empowerment in India is going to be very different than in a country like Panama or Brazil," Javid said.
Take Kali, for example. Kali is from a tribal family in the rural village of Alijajpur in India. She was able to attend the first few years of primary school, but then she contracted polio and had to drop out.
"So, she was born a girl, she was born poor and now, she was disabled," Javid said. "She had three strikes against her before she even reached 5th grade. In a village like that, her future would have been bleak."
But then a graduate introduced Kali to the Barli Institute for Development of Rural Women in Indore. Barli offers six months of skills training for rural women. It teaches them literacy, vocational skills so that they can making a decent living, organic agriculture, business management, and solar cooking, as well as maternity and early childhood care. Perhaps most importantly, it empowers women to find their voice so they can defend themselves, become advocates of women's rights and education and help prevent early childhood marriages.
Through the Barli Institute, Kali earned a formal tailoring certificate and opened her own shop. She is now the highest earning tailor in her entire village. She has used her income to send all the children in her family to school, help her husband earn a certificate to work for the government and purchase a fitted red scooter so that she can get around more easily in spite of disability – which she is very proud of, as the only woman in the village with one.
Not only that, she is giving back to her community by teaching 12 other women in her village how to start their own businesses.
Kali is just one of the 8,000 women who have graduated from the Barli Institute so far, but her story is representative of nearly all of them. And at $350 per graduate, the Mona Foundation has covered all the costs – including room and board.
What the Barli Institute offers is exactly the type of holistic programs the Mona Foundation supports – ones that offer students opportunities to discover their talents in arts, music and STEM; that prepare them with skills to support themselves and their families; and, most importantly, that teach them to give back.
"The only way to sustain social and economic development within these countries is building the capacity of these grassroots [organizations] to lead their own development," Javid said.
Empowering communities to chart the map for their own development is especially important with the advent of automation that's threatening jobs across the globe – whether a surgeon in the U.S. or a factory worker in Bangladesh.
"For economically fortunate countries, within the next 10 years we need a different set of skills," said Javid, who eschews the terms "developed" and "developing" countries.
"For economically less fortunate countries, we need to think about, 'What if there aren't even low-paying jobs available? What sort of skills would they need to have in order continue earning even $10 a day?'" she said. "It's a different picture, but the same question."
As the pressures of a changing global economy increase, the Mona Foundation is prepared to scale up, as well. According to Javid, a plan of action is already in place to double the number of students the foundation supports to 500,000 over the next three years. They're also planning to add a few more projects in Chad, Gambia, the Democratic Republic of Congo, the Republic of Congo, and South Africa.
But, she noted, they'll keep supporting their current partners until they decide – together – that the projects are ready to continue on their own.
---
Changemaker
Kate Cochran, CEO of Upaya Social Ventures
By: Joanne Lu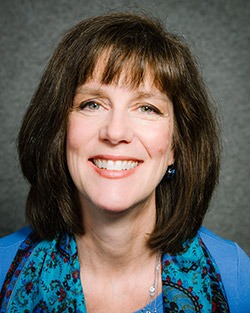 Before Kate Cochran joined a microfinance organization in 2003, she could've spouted off a long list of reasons why she'd never work in international development.
Now, 15 years later, she's the CEO of Upaya Social Ventures, a nonprofit organization that invests in socially minded entrepreneurs in India, who each aim to create 1,000 jobs in three years for the poorest of the poor.
"I had this mindset that international development was this very inefficient process that was about alleviating pain as opposed to changing the underlying problem," Cochran said.
"What microfinance opened up for me was the possibility of really making fundamental change at scale; and the fact that it is reliant upon the inner resourcefulness of the client – all of that spoke to me as something that was much more sustainable long-term."
Although Cochran didn't think she'd ever end up in international development, she always knew she'd be in the nonprofit sector. Growing up, her family lived the values of public service. Her mother was the "quintessential volunteer," while her father turned down the Green Bay Packers in 1958 because he was already committed to the Marine Corps.
Cochran began her career in a variety of nonprofits before she decided to go to business school, still with the intention to work in a social space. But when she graduated from UCLA in 1997, the idea of social business or social enterprise hadn't really taken hold yet.
Instead, she spent several years working in the arts and doing management consulting. Then, in 2003, she moved to Seattle, where she was soon invited to a fundraiser for Unitus, a microfinance organization.
She attended out of curiosity but was so hooked by the message of sustainability that by July, she was working for them. Although she was new to international development, she quickly learned what has taken others many years of disappointment to discover.
"The people around me at Unitus were very aware that we shouldn't be talking about [microfinance] as a silver bullet," Cochran said. "There are many things that need to go into increasing economic access for the bottom of the pyramid; microfinance alone isn't going to solve poverty."
In fact, Upaya was born out of a research project while she was at Unitus that asked, What can we do to sustainably serve those who are too poor and vulnerable for microfinance?
The answer her colleague, Sachi Shenoy, came up with was: We can give them a job.
According to Cochran, most people at the time believed that stability, in terms of housing, nutrition, education and health, needed to come first. Then, they could work on jobs. But Shenoy believed that jobs should come first so that people can then decide what they need, because for some people, even with 12 years of education – as vital as that is – they're trapped in poverty until they can translate that education into a livelihood.
When Shenoy first proposed the Upaya model of investing in job-creating entrepreneurs, Cochran wasn't sure it would work.
"I said, 'I honestly think that sounds like a difficult model to execute, but I trust you and I love the vision. I will do whatever you need.'"
By then, she had left Unitus, and in 2011, she became the first board member of Upaya. Five years later, she joined Shenoy on staff as CEO.
"We've gone from 370 jobs in the first year of our operations to 8,000 jobs created so far," Cochran said.
Upaya currently has a portfolio of 14 for-profit companies that its team in India sought out. They include a company that presses palm leaves into biodegradable, disposable dinnerware. Another provides battery-powered rickshaws – even solar-powered ones – to drivers to take the "drudgery" out of the job and so that more women can become drivers.
Through a sampling of baseline and follow-up surveys, Upaya has found that 80 percent of job holders with their entrepreneurs are indeed climbing out of poverty.
Last year, Upaya also began offering accelerator programs. They just finished one on skill-building, and they're currently accepting applications for an agribusiness one for 2018.
With the success they've seen just over the last seven years, Cochran said she feels there is "a lot of potential to be affecting tens of thousands of families," especially as they begin to look at expanding beyond India. By 2020, she's hoping to add another country, and maybe three or four in 10 years.
But, she noted, the impact could be even greater if more investors joined them in the early stage investment space. Cochran said that Upaya is typically the first investor, with a relatively small investment of about $50,000 to help "de-risk" these ventures. Meanwhile, bigger name investors tend to wait until the later stages.
"There are a lot of great entrepreneurs who could use this early stage hand-holding," she said. "We want to send out this message like, 'Come on in! The water's fine!' We're not exactly to ourselves, but we are lonelier than we'd like here."
She also hopes to see their teams on the ground grow to outnumber their Seattle staff.
"If in 10 years from now, I've been able to help drive that growth I'll feel really satisfied," she said.
---
Member Events
March 15: Mona Foundation // Fashion for Girls Education and Equality
March 15: Landesa // Seed the Change
March 20: World Affairs Council // On Behalf of Themselves: Syrian Women Organize for Justice
March 22: Splash // Just Add Water
April 7: Mobility Outreach International // 2018 Steps to Healing Auction & Gala
April 21: OneWorld Now! // Get Global Youth Conference
---
Career Center
Highlighted Positions
Community Giving and Special Events Officer, Agros International
Administrative Assistant, Seattle International Foundation
Senior Consultant, FSG
---
Check out the GlobalWA Job Board for the latest openings.
---
GlobalWA Events
March 22: Networking Happy Hour with Friends of GlobalWA, WGHA, and World Affairs Council
April 2: How IDEO's Design-Thinking Methodology Supports Innovative Solutions to Global Challenges
April 19: Coffee and Gender Reception
September 26: Microsoft Workshop – MSFT Products for Nonprofits (details soon)
SAVE THE DATE: GlobalWA 10th Annual Conference: December 6