The panel on Building Partnerships for Development brought together members from the public, private, and non-profit sectors. The panelists included President Elson Floyd of Washington State University, President Mark Emmert of the University of Washington, Mike Veitenhans of World Vision, Kris Balderston of the U.S. State Department, John Beale of VillageReach, and Gary Kotzen from Costco. The panel discussed both the success and challenges of building development partnerships.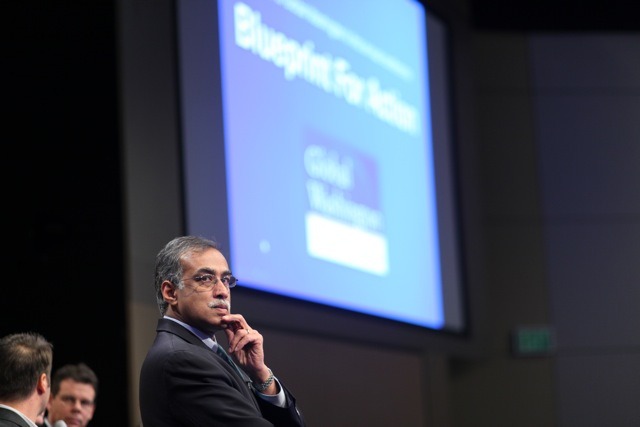 One success mentioned was Costco's ability to develop and bring the limited resource commodities of developing economies to market at Costco. For instance, the majority of the world's supply of vanilla comes from Madagascar and Costco is able to mobilize local vanilla farmers to sell directly through Costco without middlemen. Through the shear leverage of Costco's size, the co-op is able to purchase the vanilla at a higher price from the farmers and sell directly to its customers at a lower price. Gary Kotzen made the case for private sector involvement in development by explaining that Costco can only grow its business by helping to grow the communities and local businesses that create these limited resource commodities.
John Beale, of the non-profit VillageReach, offered an effective strategy to ensure continuing funding for non-profit aid work despite the recent 40% decrease in public donor-ship. He explained, by partnering with businesses, non-profits can continue to do their work when funding dries up.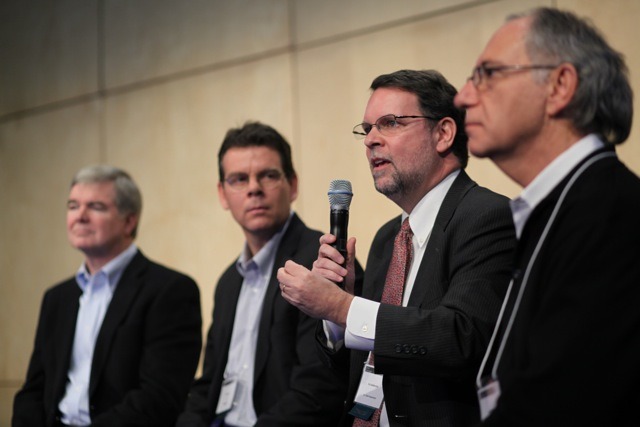 Panelists also had to address the hard-hitting question, "If all of your strategies are working, then why are people still hungry? Where are the breakdowns?" President Emmert explained that many of the development challenges we face are a problem of scale. He explained, "people get passionate about the solutions and not the problems. People are committed to their one solution but there needs to be honesty about scale. We need to determine, what is scalable and what is not?"
One member of the audience asked with frustration, "Why are we not empowering people in their own countries to build the products they need, like mosquito nets and vaccine kits?" Mike Veitenhans of World Vision explained that in many situations, the resources necessary for manufacturing these products aren't always readily available in country. While John Beale of VillageReach commented that the real issue is that due to geographical location remote communities do not have the capabilities to manufacture these products at prices that the world can afford.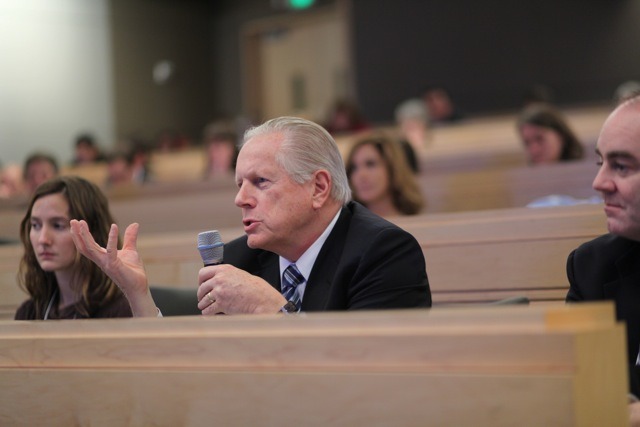 In closing, the panelists offered hopes for what they wanted to see in the next three years. Among these hopes were changing public sector culture to engage more external participants in development, building capacity in communities through local ownership, and making financing readily available for businesses in developing countries.
Writing by Nina Carduner
Photography by Nancy LeVine