"The indigenous peoples of Chiapas believe that the land belongs to no one and the right of the Earth is equal to the rights of people. The people of One Equal Heart share this vision. One Equal Heart works in partnership with the Center for Indigenous Rights and the Tseltal Maya to create healthy families, healthy communities and a healthy planet. […] This holistic approach means indigenous communities can live with dignity and in harmony, protecting the Earth's precious resources for a sustainable future for us all."
Kaitlyn Sullivan, The Heart of Indigenous Rights: Ancestral Lands
In commemoration of The International Day of the World's Indigenous People on August 9th, GlobalWA would like to highlight the work of One Equal Heart among the peoples of Chiapas.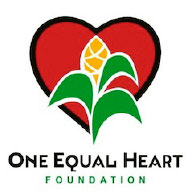 In the true spirit of honoring the indigenous people of this region, One Equal Heart supports the work of their local partner, the Center for Indigenous Rights (CEDIAC), to protect the rights of the Tseltal Maya with integrity and in close partnership with their beneficiaries. One Equal Heart's Healthy Families Campaign supports Tseltal communities develop skills and knowledge to improve the health and sustainability of families while strengthening their resilience. For more on the effect of climate change and other resource pressures on these rights and the land of the Tseltal Maya, see the above quoted blog post by One Equal Heart intern, Kaitlyn Sullivan.  For more information about One Equal Heart and ways to contribute, visit their website at www.oneequalheart.org.
This work is timely in light of the recent GlobalWA event on land tenure and property rights, co-organized with Landesa and featuring the Division Chief for the Land Tenure and Property Rights Division of USAID, Dr. Gregory Myers.  He stressed land tenure and property rights' links to food security, conflict mitigation, women's rights, and economic development.  This is especially true in areas where people, often indigenous, live dependent on the land, yet do not necessarily have any documentation to guarantee these rights.