2020 National Forum Speakers
---
Featured Speakers
Elizabeth Andersen
Executive Director, World Justice Project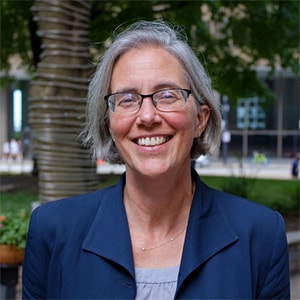 Elizabeth "Betsy" Andersen is executive director of the World Justice Project, leading its global efforts to advance the rule of law through research, strategic convenings, and support for innovative programs. Andersen has more than 20 years of experience in the international legal arena, having served previously as director of the American Bar Association Rule of Law Initiative (ABA ROLI) and its Europe and Eurasia Division (previously known as the Central European and Eurasian Law Initiative or ABA CEELI), as executive director of the American Society of International Law, and as executive director of Human Rights Watch's Europe and Central Asia Division. Andersen is an expert in international human rights law, international criminal law, and transitional justice, and she has taught these subjects as an adjunct professor at the American University Washington College of Law. She is a member of the Council on Foreign Relations and serves as a member of the Board of Trustees of Williams College, as well as on the governing and advisory boards of several international non-profit organizations. She is the recipient of a number of awards for her work in the international rule of law field, including a Williams College Bicentennial Medal, the American Society of International Law Prominent Woman in International Law Award, and the Case Western University Law School Humanitarian Award. Andersen began her legal career in clerkships with Judge Kimba M. Wood of the U.S. District Court for the Southern District of New York, and with Judge Georges Abi-Saab of the International Criminal Tribunal for the former Yugoslavia. She received a B.A. from Williams College, an M.P.A. from Princeton University's School of Public and International Affairs, and a J.D. from Yale Law School.
---
Akhtar Badshah
Author, The Purpose Mindset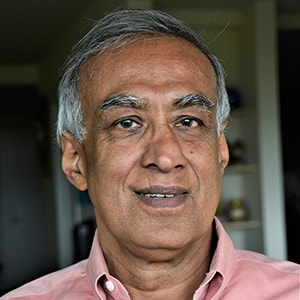 Akhtar Badshah, Ph.D., is the Distinguished Practitioner and Associate Teaching Faculty at University of Washington; and is the founder and Chief Catalyst at Catalytic Innovators Group, where he advises individuals and organizations to catalyze their social and philanthropic investments. He is also the founder and curator of Accelerating Social Transformation, a mid-career professional development certificate course on social impact. Badshah led Microsoft's philanthropic efforts for ten years, where he administered the company's community investment and employee contributions. Badshah is a seasoned executive with over 30 years of experience in international development, managing a corporate philanthropic program and co-founding a global nonprofit for social enterprise. His new book Purpose Mindset: How Microsoft Inspires its Employees and Alumni to Change the World, Harper Collins Leadership Series, has just been released. Badshah serves on the boards of Microsoft Alumni Network, Global Washington (Chair), and The Indus Entrepreneurs, Seattle. He is an accomplished artist and a doctoral graduate of the Massachusetts Institute of Technology. Badshah and family are active philanthropists in the Seattle area.
---
Kate Behncken
Vice President and Lead, Microsoft Philanthropies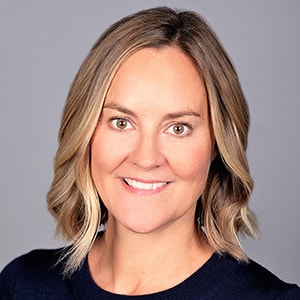 Microsoft Philanthropies helps bring to life the company's mission to empower every person and every organization on the planet to achieve more by bringing technology, skills, and a focus on employability to drive sustainable social impact and economic opportunity for all. Kate Behncken and her team are focused on innovating in new ways to help realize the promise and potential of technology for everyone, as they work with underserved communities. Microsoft Philanthropies seeks to create systemic change by investing in four strategic pillars: Digital Skills & Employability; Global Community Engagement (including a focus on rural/smaller cities); Technology for Social Impact, and its own Employee Engagement. Behncken brings over 20 years of international experience leading initiatives that help drive organizational, legal, and strategic business success. Previously she led the Microsoft Philanthropies Global Community Engagement team and was associate general counsel at Microsoft, where she led the Office of the President team and served as chief of staff to company president and chief legal officer, Brad Smith. Behncken began her legal career in Australia and has worked in legal lead roles across APAC and EMEA. Her legal practice included counseling on a broad range of issues, including licensing, services, privacy, regulatory, marketing, distribution, and compliance. Behncken currently serves on the boards of the World Affairs Council in Seattle and the United Way of King County.
---
Jasmine Burton
World Economic Forum Global Shaper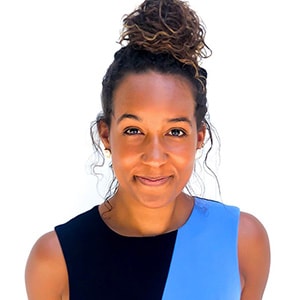 Jasmine Burton is the Equity and Inclusion Lead for the Atlanta Hub of the World Economic Forum Global Shapers. She is a social inclusion and design specialist with a focus on gender equity, meaningful youth engagement, and innovation in the water, sanitation and hygiene (WASH) and global health sectors. She has a BSc in product design from the Georgia Institute of Technology and a Msc in public health from the London School of Hygiene and Tropical Medicine, and is driven by health equity, human rights, and social justice. As a serial social entrepreneur, she is the founder and CEO of Wish for WASH, the principal and founder of the Hybrid Hype, LLC, and a co-founder of Period Futures. With 7+ years of various WASH, global health, and gender equity experiences across ten countries in research, communications, and management roles within the public, private, and social enterprise sectors, Burton identifies as a social impact designer and storyteller who seeks to couple design thinking, business acumen, and evidence-based science to accelerate access to universal health and sanitation for all because #everybodypoops and #menstruationmatters. (jasminekburton.com).
---
Clarence Edwards
Legislative Director, Sustainable Energy and Environment
Friends Committee on National Legislation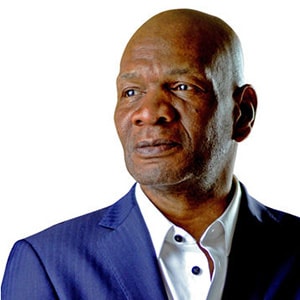 Clarence Edwards leads FCNL's work on sustainable energy and environmental policy. He brings extensive experience in government relations, issue advocacy, and strategic communications. Edwards has represented the policy interests of governments, nongovernmental organizations, and foundations. Prior to joining FCNL, he spent six years at the Australian Embassy in the United States, where he advised on strategies to engage the Congress and executive branch. As a lobbyist and advocate, he represented the interests of the Sabin Vaccine Institute, the ONE Campaign, and the Enough Project. He has also served as a congressional appropriations liaison for the Department of Energy, managed congressional outreach for the Council on Foreign Relations, and served in the Bureau of Public Affairs at the Department of State. A graduate of Baltimore Friends School, Edwards holds a master's in international public policy from the Paul H. Nitze School of Advanced International Studies and studied economic development at Harvard's Kennedy School of Government.
---
Dan Glickman
Former Secretary of Agriculture and Senior Advisor, USGLC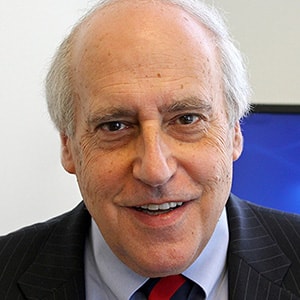 Dan Glickman served as the U.S. Secretary of Agriculture from March 1995 until January 2001. Under his leadership, the Department administered farm and conservation programs; modernized food safety regulations; forged international trade agreements to expand U.S. markets; and improved its commitment to fairness and equality in civil rights. Before his appointment as Secretary of Agriculture, Glickman served for 18 years in the U.S. House of Representatives, representing the 4th Congressional District of Kansas. During that time, he was a member of the House Agriculture Committee, including six years as chairman of the subcommittee with jurisdiction over federal farm policy issues. Moreover, he was an active member of the House Judiciary Committee; chairman of the House Permanent Select Committee on Intelligence; and was a leading congressional expert on general aviation policy. Glickman is currently the vice president of the Aspen Institute and executive director of the Aspen Institute's Congressional Program. He is also a senior fellow at the Bipartisan Policy Center in Washington, D.C. The BPC was formed in 2007 by former Senate Majority Leaders Howard Baker, Tom Daschle, Bob Dole, and George Mitchell to develop and promote bipartisan solutions to the country's problems and to promote civility in government. Glickman served as chairman of the Motion Picture Association of America, Inc. (MPAA) from 2004 until 2010. Prior to joining the MPAA, he was the director of the Institute of Politics at Harvard University's John F. Kennedy School of Government (2002-2004). Before his election to Congress in 1976, Glickman served as president of the Wichita School Board; was a partner in the law firm of Sargent, Klenda and Glickman; and worked as a trial attorney at the U.S. Securities and Exchange Commission. He received his Bachelor of Arts in history from the University of Michigan and his J.D. from The George Washington University. He is a member of the Kansas and District of Columbia Bars.
---
Monica J. Gorman
Vice President, Responsible Leadership & Global Compliance, New Balance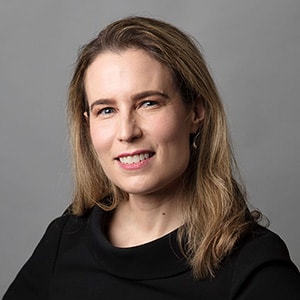 Dr. Monica Gorman leads Responsible Leadership at New Balance, heading a worldwide team based in Asia, Europe/Middle East/Africa & the Americas. She is a seasoned executive with nearly 20 years of experience building corporate responsibility, international trade, sustainability & product safety programs for multi-billion dollar brands. Prior to New Balance, Gorman led American Eagle Outfitters' global trade, corporate responsibility, product safety & public policy divisions. As director of social responsibility at Gap Inc., she was the chief architect of Gap's ground-breaking "warts and all" 2003 CSR Report that generated 80 million positive media impressions. PR News named her Communicator of the Year in 2008. More recently, Gorman served as executive producer of New Balance's short film, "Made Responsibly: Vietnam," which was nominated for a 2020 Emmy® award. In 2010, Gorman was appointed by the U.S. Secretary of Commerce & United States Trade Representative to serve on the Industry Trade Advisory Committee on Textiles & Apparel. She also serves on the boards of directors of the Fair Labor Association and the United States Footwear Manufacturers Association, is a past director of the USDA Cotton Board, and a past term member of the Council on Foreign Relations. In 2020, she was named a Presidential Leadership Scholar. Gorman earned a Ph.D. in politics and an M.Phil. in European politics from the University of Oxford, where she was a Rotary Scholar. She has an A.B. (summa cum laude & Phi Beta Kappa) from Dartmouth. She is a regular speaker at national & international conferences and an executive fellow at Bentley University. An avid marathon runner and classical pianist, she lives with her family in Massachusetts.
---
Zia Khan
Senior Vice President for Innovation
Rockefeller Foundation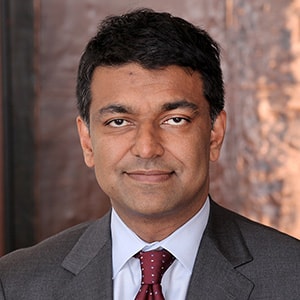 As senior vice president for Innovation, Zia Khan oversees the Rockefeller Foundation's approach to developing solutions that can have transformative impact on people's lives. He partners with various initiative teams to incorporate innovation into their strategies. He also leads programmatic work to develop new tools, fields, and movements to improve the social impact of innovations, particularly those related to data and technology. He advises a number of partners and grantees on strategy and leadership. His prior roles at the Foundation included leading strategy, the program portfolio, and monitoring and evaluation. Khan is currently on the board of directors for Atlas AI, DataKind, and the Stone Barns Center for Food & Agriculture. He has served on the World Economic Forum Advisory Council for Social Innovation and the U.S. National Advisory Board for Impact Investing. Prior to joining the Foundation, Khan was a management consultant, advising leaders in technology, mobility, and private equity sectors. He spent most of his career at Katzenbach Partners, where he founded the San Francisco office and led the West Coast practice. He worked with Jon Katzenbach on research related to leadership, strategy, and organizational performance, leading to their book, Leading Outside the Line. Khan holds a B.S. from Cornell University and M.S. and Ph.D. from Stanford University.
---
Tjada McKenna
Chief Executive Officer, Mercy Corps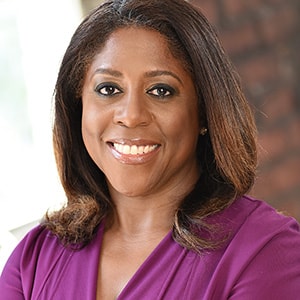 As chief executive officer of Mercy Corps, Tjada McKenna leads a global team of nearly 6,000 humanitarians, who provide immediate relief to save lives and livelihoods and work to create transformational change benefiting 29 million people in more than 40 countries. Previously, she served as chief operating officer of CARE, where she oversaw the organization's programming and global operations. She has also served as chief operating officer at Habitat for Humanity. McKenna spent more than a decade working to end world hunger in roles with the Bill & Melinda Gates Foundation and the U.S. government. During the Obama administration, McKenna served as the deputy coordinator of development for Feed the Future, the U.S. government's global hunger and food security initiative, and the assistant to the administrator of the U.S. Agency for International Development's Bureau for Food Security in Washington, D.C. McKenna also brings a passion for innovation to her work, developed early in her career, through various roles at McKinsey & Company, American Express and General Electric. She earned a B.A. from Harvard College and an M.B.A. from Harvard Business School.
---
Ali Mokdad
Chief Strategy Officer
University of Washington Population Health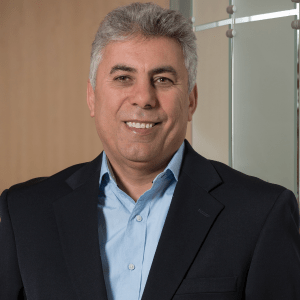 Ali H. Mokdad, PhD, is professor of health metrics sciences at the Institute for Health Metrics and Evaluation (IHME) and chief strategy officer for Population Health at the University of Washington, a 25-year effort to create a world where all people can live healthier and more fulfilling lives. Prior to IHME, Mokdad worked at the U.S. Centers for Disease Control and Prevention. He has published more than 450 articles and numerous reports, including groundbreaking research on local-level disease trends and leading risk factors for poor health. His work on obesity is among the most highly-cited in the field. He has received several awards, including the Global Health Achievement Award for his work in Banda Aceh after the tsunami, the Department of Health and Human Services Honor Award for his work on flu monitoring, and the Shepard Award for outstanding scientific contribution to public health for his work on the Behavioral Risk Factor Surveillance System. He received his Bachelor of Science in biostatistics from the American University of Beirut and his Doctor of Philosophy in quantitative epidemiology from Emory University.
---
Blessing Omakwu
Deputy Director, Goalkeepers
Bill & Melinda Gates Foundation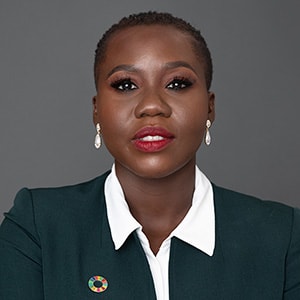 Blessing Omakwu is a Nigerian-American strategist, gender advocate, lawyer, and writer. She is currently a deputy director at the Bill & Melinda Gates Foundation, where she leads the Goalkeepers initiative. Goalkeepers is a catalyst for action on the Sustainable Development Goals—bringing together leaders from around the world to accelerate progress toward ending poverty and fighting inequality. Over the past decade, Omakwu has worked with and advised a variety of international organizations and government agencies, including the ONE Campaign, the Nigerian Federal House of Representatives, and the United Nations. A self-proclaimed "Women's Equality Evangelist," Omakwu is also the founder of The She Tank— a modern think-tank dedicated to the realization of Sustainable Development Goal 5 for women of African descent. Omakwu has overseen the design of national and global gender campaigns, and she ran a blog for five years that explored the intersection of gender equality, religion, and popular culture. In 2020, Omakwu served as the co-lead of Room 5 of the Rockefeller Foundation and Brooking's Institute's 17 Rooms initiative with Michelle Nunn (CEO, CARE). Omakwu earned her Juris Doctor degree from the George Washington University Law School, where she was the recipient of the USA National Association of Women Lawyers Outstanding Law Graduate award.
---
Laurel Patterson
Head, SDG Integration UNDP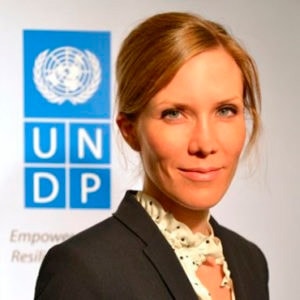 Laurel Patterson (Canada) is the head of the SDG Integration in UNDP's Global Policy Network. Patterson was previously Senior Global Policy Advisor, leading integrated policy development for SDG implementation in fragile and conflict affected settings.  Prior to joining BPPS, Patterson was deputy director of the UN System Affairs Group leading on UN reform, and previously the deputy director of the Partnerships Group in UNDP's Bureau for External Relations and Advocacy. Patterson held several field-based assignments, including as rule of law specialist and chief of planning in Somalia and advisor for a sub-regional peacebuilding initiative in the Great Lakes of Africa. Before UNDP, she was the associate director of international affairs at Simon Fraser University in Canada, where she coordinated the university's international development portfolio, focused on primary education in Africa and Southeast Asia. Patterson started her career with the UN on assignment with UN Women in Zimbabwe and Angola, as part of their flagship women, peace, and security portfolio. Patterson has a MPhil degree in international relations from Cambridge University, UK.
---
Will Poole
Managing Partner, Capria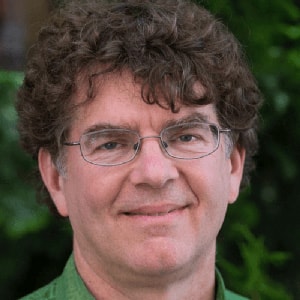 Will Poole is a serial entrepreneur and venture investor. He is co-founder and managing partner of Capria Ventures, a global financial services firm leading, partnering with, and funding the largest network of fund managers collaborating to deliver superior returns and scaled impact in emerging markets. Poole also co-founded Unitus Ventures, India's leading profit-first impact fund that invests in early-stage businesses with India scale and global potential. Focused on local innovation, as well, Poole is a managing director of The W Fund, a Seattle-based tech and life-sciences fund affiliated with the University of Washington. Poole serves on boards of African health systems transformer, Village Reach, industry connector and convener, Global Washington, and blended-finance pioneer, Convergence. In his technology career, he was a corporate vice president at Microsoft, where during his decade-plus tenure he led several business lines, including the $13 billion Windows client business. Poole's career started by founding startups at the dawn of the PC era, working in the early days at Sun Microsystems, and pioneering e-commerce at eShop, which was acquired by Microsoft in 1996.
---
Tazin Shadid
Founder, Spreeha Bangladesh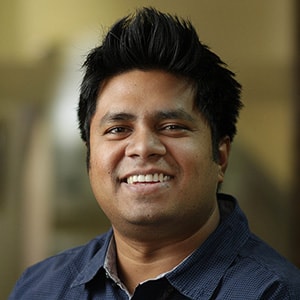 Tazin Shadid, this year's 2020 Global Hero at Goalmakers National Forum, is on a mission to build a world inspired by the culture of innovation, one which nurtures limitless opportunities for all. A practitioner of Human Centered Design for almost 20 years, Shadid spent ten years at Microsoft as a senior design strategist, where he focused on bridging the gap between technology, users, and engineers, and helped develop innovative products and services. Shadid is the founder of Spreeha, a non-profit that designs creative solutions to some of the toughest social issues of our times. He has also co-founded multiple startups such as AmarLab, neofarmers, Spider Digital, Cholo Shobai, and Druto Sheba. Shadid also works with global brands in consulting and advisory roles on topics related to human-centered design, UX/CX, leadership, organizational strategy, entrepreneurship, non-profit management, public health, and more.
---
Rick Steves
Travel Writer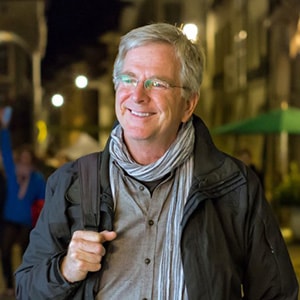 Rick Steves is often called America's most respected authority on European travel. Steves empowers Americans to take European trips that are fun, affordable, and culturally broadening. In 1976, he started his business, Rick Steves' Europe, headquartered in Edmonds, WA, near Seattle. There he produces a best-selling guidebook series, a popular public television show, a weekly public radio show, a syndicated travel column, and free travel information available through his travel center and ricksteves.com. Building on his passion for "Travel as a Political Act," Steves produced a one-hour documentary special, Hunger & Hope: Lessons from Ethiopia and Guatemala. The documentary focuses on how globalization, technological innovations, the empowerment of women, and climate-smart agriculture are coming together to counter what he calls "The Three Cs" (conflict, corruption, and climate change) and are helping the world's 800 million poorest people climb out of extreme poverty.
---
Nikhil Taneja
Global Advisory Board, Goalkeepers
Co-Founder and CEO, Yuvaa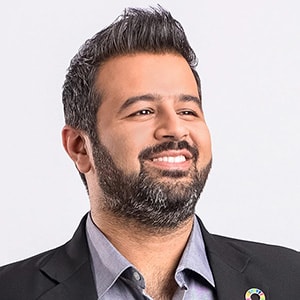 Nikhil Taneja is a Mumbai-based writer, producer, storyteller, teacher, entrepreneur, and youth mental health advocate. He's currently the co-founder and CEO of a youth media and data insights organization called Yuvaa (@weareyuvaa), a platform that creates purpose-driven entertainment to empower young Indians. He also serves on the Global Advisory Board of The Bill & Melinda Gates Foundation's community, Goalkeepers. Most of Taneja's work has been in and around urgent issues like youth empowerment, gender equality, sex education and LGBTQ+ rights, including the 6 Pack Band, India's first transgender pop group, which won the Cannes Grand Prix Glass Lion Award in 2016. He has previously led creative teams at some of India's biggest media and entertainment conglomerates, Yash Raj Films, Viacom18 Digital, MTV India, and Hindustan Times, but has found the most joy as a professor, teaching journalism students at Jai Hind College, Mumbai, for seven years. With Yuvaa, Taneja has travelled across India to 35+ cities and 100+ colleges and met over 10,000 young people, to document mental health and identity issues faced by India's Gen Z, and to create safe spaces for young people to express themselves in person and online.
---
Laura Vergara (She/Her)
Board Member, FRIDA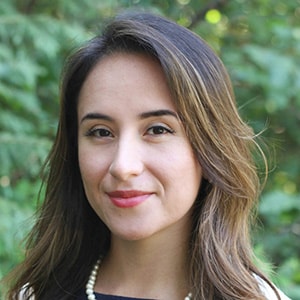 Laura Vergara is a Colombian feminist, committed to driving collective action through the power of storytelling. She has dedicated over a decade of her career to the social impact sector. Her experience is grounded in social justice and expands to her activism and work within non-profits, philanthropy, and social enterprises. Currently, she serves as a board member of FRIDA, a global young feminist leadership fund, is a content curator for the Accelerating Social Transformation program at the University of Washington, an advancement specialist for Black Fox Philanthropy, and is a World Economic Forum Global Shaper. Prior to these roles, she led the development and partnerships pipeline of Seattle International Foundation, worked for the Bill and Melinda Gates Foundation's Grand Challenges Team where she co-developed a framework to maximize the collaborative advantage of partnerships, and served as a development professional for United Way of King County, as well as other non-profits. She holds a Masters of Public Administration with a concentration in non-profit management and a dual bachelor's degree in international studies and finance. She speaks English and Español.
---
Additional Speakers
Adriana Alejandro-Osorio
Philanthropy Officer – Midwest, UNICEF USA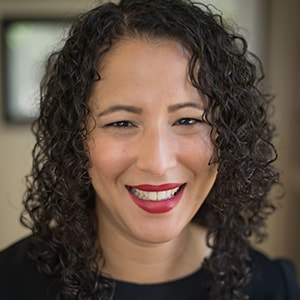 Adriana Alejandro-Osorio, PhD, is a passionate advocate for children's rights, fiercely working towards a world that upholds the rights of every child. She is the philanthropy officer for the Midwest at UNICEF USA, advancing the global mission of UNICEF to ensure children everywhere have a safe, protected and healthy childhood, and help them reach their potential of building the future they want. Bringing the UNICEF Child-Friendly Cities Initiative to the City of Minneapolis is one of her biggest sources of pride, as this serves as a conduit to increase youth engagement and participation in decisions that affect children and youth. A scientist by training, Alejandro-Osorio has previously advised Fortune 500 companies and non-profits in global corporate social responsibility, democratizing philanthropy, and adoption of the Sustainable Development Goals through her work at Global Impact. As an independent consultant, she advised various non-profits, biotech startups, and Big 4 consulting firms on making targeted investments in global health and development. Her consulting work started during her time at Booz Allen Hamilton, where she managed funding for infectious disease research programs, focusing on vaccine, therapeutic, and diagnostic biomarker discovery. Alejandro-Osorio received her bachelor's in chemistry from the Universidad de Puerto Rico, Rio Piedras, and a doctorate in biomolecular chemistry from the University of Wisconsin, Madison. She serves in the State of Minnesota Commission for Judicial Selection, the Minnesota Young Women's Initiative Council, the U.S. Global Leadership Coalition, Minnesota Advisory Committee, MacArthur Foundation's 100&Change, and has volunteered for various councils and boards nationwide.
---
Peter Battisti
Executive Director, Future of Fish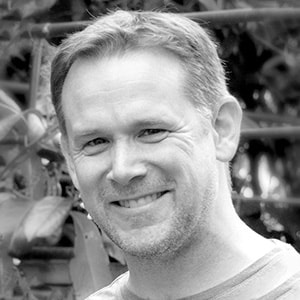 Peter Battisti assumed the leadership role at Future of Fish in 2017 to develop its strategy and operational capacities to expand the organizations remit to support international small-scale fisheries. Building on ten years of experience as a partner and entrepreneur in renewables and real estate development firms to create and deliver $80 million worth of projects in the U.S. and internationally, Battisti brings a collaborative approach in applying development principles from those industries to help solve systemic problems in fisheries.  He is especially interested in opportunities to accelerate positive transformation for fisheries communities through innovative partnerships and solutions that can access catalytic public and private capital, with Future of Fish playing the supporting role as a system strategist and intermediary.  While juggling the normal responsibilities of executive director for a small, international NGO, Battisti focuses on fostering the leadership, diversity, and creation of a multidisciplinary team while also building national and regional partnerships that are pivotal to delivering systemic solutions.
---
James Bernard
Vice President, Resonance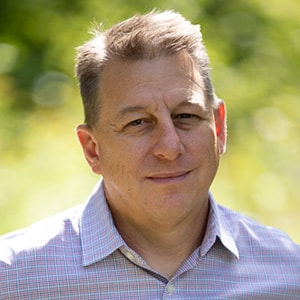 James Bernard is the vice president of the impact consultancy at Resonance, a boutique advisory firm that works at the intersection of global development and global business. An internationally recognized expert on cross-sectoral partnerships with more than 25 years of experience, Bernard built and leads Resonance's consulting practice focused on helping corporate, foundation, and NGO partners effectively engage in emerging markets. His team works closely with these clients, including Microsoft, PepsiCo, Unilever, Cargill, and The Bill & Melinda Gates Foundation. Prior to joining Resonance, Bernard spent 15 years at Microsoft, most recently as senior director of global strategic partnerships for the Education Group, where he led a team that was responsible for building partnerships with publishers, education technology companies, NGOs, and international development organizations. He also held a variety of positions focused on consumer technology and digital access programs for emerging markets. Bernard previously served as vice president of marketing and communications for World Learning, an international NGO working in education and workforce development. He is a frequent speaker on cross-sectoral partnerships in international development, and teaches a graduate-level class on the intersection of partnerships and technology at the University of Washington's Jackson School of Public Policy. He lives in Seattle and has worked in more than 50 countries.
---
Carla Blauvelt
Director, Programs, VillageReach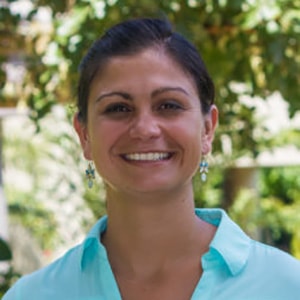 As VillageReach Director, Programs, Carla Blauvelt supports the vice president in the oversight of program quality and development of standards for program management. She also leads the multi-country Transitioning Well Initiative for the seamless transfer of program ownership from VillageReach to governments and other partners. Based in Malawi, Blauvelt helps develop frameworks and standards for effective transitions throughout VillageReach's portfolio, as well as working with donors, governments, and other social impact organizations to amplify these practices and create transformational change. Blauvelt is also the innovation focal point for the organization and leads replication efforts for the Malawi MOH and VillageReach's Health Center by Phone. In her previous role, Blauvelt was the Malawi country director for VillageReach, where she managed a multidisciplinary team of over 70 employees, leading the team in streamlining policies and procedures, improving communication and supervision structures, and effectively managing personnel, as well as providing strategic technical guidance for all programs in Malawi. Prior to VillageReach, Blauvelt was the country representative for The Carter Center in South Sudan, supporting the South Sudan Ministry of Health's Guinea Worm Eradication Program and Trachoma Control Program. Prior to that she held a number of technical positions within The Carter Center South Sudan office, and served as research coordinator for maternal and newborn programs at Johns Hopkins University, developed quality assurance standard operating procedures for Partners in Health in Peru, and helped coordinate a clinical vaccine trial for Rotavirus in Kenya for the CDC. Blauvelt started her global health career as a Peace Corps Volunteer in Kenya.
---
Greta Bull
CEO, Consultative Group to Assist the Poor (CGAP)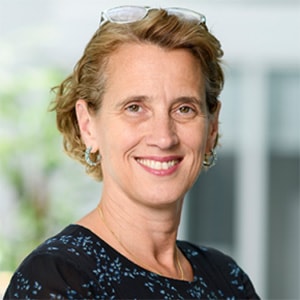 Greta Bull is the CEO of CGAP and a director at the World Bank Group. Bull has 20 years of experience in development finance, primarily focused on small and medium enterprise finance, microfinance, and digital financial services. She has worked with both financial services providers and policy makers in Latin America, Central and Eastern Europe, Sub-Saharan Africa, and South Asia. Her clients have included banks, microfinance institutions, mobile network operators, and FinTechs. Before joining CGAP, Bull was a manager for Financial Institutions Advisory Services at the International Finance Corporation. Other career highlights include serving as director of the Finance, Banking and Enterprise Division at DAI Europe and holding senior-level positions at the Eurasia Foundation. Bull has a master's degree in public policy from Harvard University's John F. Kennedy School of Government and an undergraduate degree in international studies from the University of Washington.
---
Jennifer Butte-Dahl
Senior Director, The Tembo Group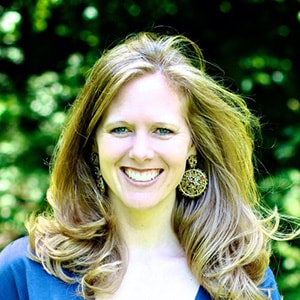 Jennifer Butte-Dahl is an accomplished architect of initiatives, organizations, and alliances that tackle critical global challenges and span both continents and sectoral boundaries. A people- and results-focused leader, she has a track record of transforming ideas into action, navigating complexity, creating structure from scratch, building coalitions, and achieving real results in bureaucratic institutions, as well as in fast-paced entrepreneurial environments. Two decades of international assignments have placed Butte-Dahl throughout the Middle East, Europe, Africa, and the Americas, working within and between the worlds of business, government, politics, philanthropy, academia, and international and non-governmental organizations. Early in her career, she set up a non-profit focused on entrepreneurship in post-apartheid South Africa and later opened a sales support office for a large technology company in the United Arab Emirates. During her career with the U.S. government, she worked in the U.S. Department of State, on Capitol Hill, and across the Interagency as a senior advisor to U.S government officials and high-level presidential envoys. More recently, Butte-Dahl founded a mid-career graduate program at the University of Washington, launched a multi-million dollar public-private initiative that harnesses digital platforms and global connectivity to build meaningful relationships between young people in the U.S., Middle East and North Africa, and led the policy education team on a presidential exploratory effort. She serves on the advisory council of the Stevens Initiative and as an affiliate faculty member at the University of Washington's Henry M. Jackson School of International Studies. Butte-Dahl earned a BS in management from Purdue University and a MS in foreign service from Georgetown University. She lives in Seattle.
---
Rachel Anne Cardone
Deputy Director, Water Health and Development, Stanford Woods Institute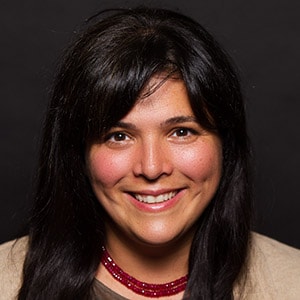 Rachel Cardone has spent over twenty years working in the water sector, with a focus on water and sanitation services in low- and middle-income countries. Her areas of experience include sector financing as well as organizational development, and she has deep experience working with public, private, and non-profit actors on questions relating to risk assessment, program design, and measurement, evaluation, and learning frameworks. Prior to joining the Program on Water, Health & Development, Cardone worked as an independent consultant, and was a founding member of the Water, Sanitation & Hygiene Program at the Bill & Melinda Gates Foundation. Cardone's research has been profiled by the New York Times, USA Today, and other mainstream media sites, as well as published in academic journals. Cardone has a BA, cum laude, from the University of Michigan–Ann Arbor with a focus in history (anthropology minor) and a Master of Public Administration from Columbia University's School of International and Public Affairs, concentrating in energy policy and finance.
---
Anne Costello
Director of Green Coffee, Peace Coffee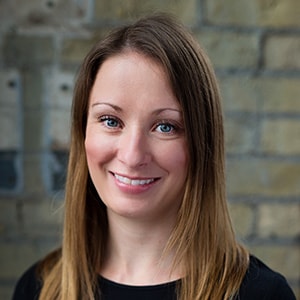 Anne Costello is the director of green coffee at Peace Coffee, a 100% fair trade and organic coffee roaster located in Minneapolis.  Since 1996, Peace Coffee has been "In It For Good," having purchased more than five million pounds of green coffee from small-scale farmer cooperatives. The socially conscious coffee roasting company is a Certified B Corp, bringing transparency to the coffee industry, while producing expertly roasted, small batch organic coffee.  At Peace Coffee, Costello oversees the company's value chain, from sourcing coffee to tracking the company's impact on producers and continued progress in meeting Peace Coffee's mission. Costello became immersed in coffee over ten years ago at a green coffee importer, where she directed sourcing, hedging, quality control, and logistics. She has had the opportunity to learn from coffee farmers throughout the world over many cups of coffee and works to find solutions to the barriers they face to build real, sustained, and meaningful change to the way coffee is grown and valued. She remains continually inspired by the complexity of coffee and how it connects people and places thousands of miles away.  She holds a B.A in environmental studies from Vassar College. She currently serves on the boards of Grow Ahead, a crowdfunding platform that address climate change, and Cooperative Coffees, a green coffee importing cooperative committed to supporting small-scale farmer families.
---
Abe Diaz
Senior TPM, Disaster Relief, Amazon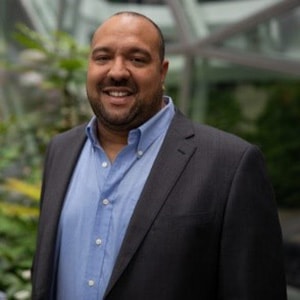 Abe Diaz is a senior technical program manager on the Disaster Relief by Amazon team. He started working on payments and revenue automation for Prime Video. In 2017, he had the chance to participate as a technical volunteer in filling a plane with relief items for Puerto Rico after Hurricane Maria. Being able to mobilize the technology, people, and resources of Amazon for a cause like this was a moving experience for Diaz, so he decided to join the Disaster Relief team by Amazon permanently and is now in charge of corporate donations and mobile disaster pick-up points. Prior to joining Amazon, Diaz worked on mobile technologies for several years at Deloitte building an enterprise app marketplace with over 40 apps and iPad applications for the top leaders in the company, including the CEO. He later joined NBC News as the mobile program manager before joining Amazon. Born and raised in Puerto Rico, Diaz holds a BS in computer engineering from the UPR-Mayaguez and a MS in information security from Lipscomb University.
---
Jennifer Faust
Executive Director, Pacific Council on International Policy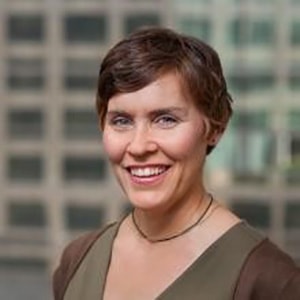 Jennifer A. Faust is the executive director of the Pacific Council on International Policy, having joined the organization in 2002. She oversees the day-to-day strategic planning and new business development of the Pacific Council's international program areas. She is a political economist with a broad academic and professional background in the private sector and public service. She began her career as a policy and government relations researcher. Her public service includes work with the U.S. Peace Corps/Haiti and the Department of Defense. She has been deployed with multilateral teams for the United Nations Mission/Kosovo, the Organization for Security and Cooperation in Europe, and the Organization for American States. She studied at the Université de Pau in France and graduated from The George Washington University (honors) and from the London School of Economics and Political Science, where she was recognized with distinction honors. She is trilingual and her area of expertise is in international development.
---
Radha Friedman (She/Her)
Lead, Gender and Philanthropy Practice, Stanford Global Center for Gender Equality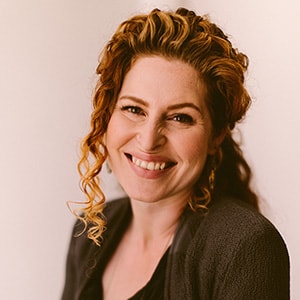 Radha Friedman is an intersectional gender equality strategist on a mission to encourage investing in womxn and girls. That vision has led her around the world, working with global NGOs as well as funders, and overseeing nearly 100 grants across 60 countries. Friedman currently leads the gender and philanthropy practice at Stanford's Global Center for Gender Equality, working with partners including the Bill & Melinda Gates Foundation, Women Moving Millions, and the Maverick Collective. Previously, she was director of programs at the World Justice Project, deputy director and co-founder of the Landesa Center for Women's Land Rights, and associate director of SKS Microfinance. Friedman has also been a founding board member of several womxn-led start-ups including the She Matters Foundation (a social enterprise supporting women refugees) and ImpactData360.org (a hub for gender data), and serves on the board of the Henry M. Jackson Foundation and Rangzen, a Tibetan rights organization led by the Dalai Lama's family. Among her credentials, Friedman has been named an emerging leader by the United Nations Alliance of Civilizations, an N-GEN fellow with the Independent Sector, an American Express Foundation Global Leadership Fellow, and one of 20 global leaders for justice by the Global Women's Leadership Network. She has been featured in Forbes, The Guardian, and Foreign Policy Magazine.
---
Matthew Harris
Director of Business Development, Latin America Solar Energy International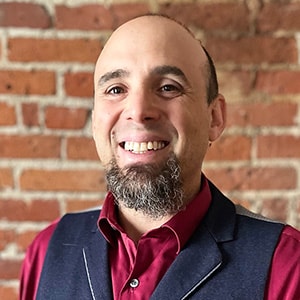 Matthew Harris first began his renewable energy journey in 1999 as a student of Solar Energy International (SEI), where he has also worked since 2004. Harris holds a Bachelor of Science in architecture with a focus on restorative and resilient buildings. Harris believes that the story of place is a key component to communities and to renewable energy development. During his time with SEI, Harris has played collaborative roles in the natural building education program, co-leading the planning and development of two training centers for solar PV installers in Colorado, and Costa Rica, and launching the SEI training program for Spanish speakers, for which he has served as director of business development since 2013. Harris and his team aim to create long-term value for Spanish speakers in the solar PV industry in the U.S. and Latin America through innovative technical training programs. Since 2013 these efforts have brought training to over nine Spanish-speaking countries, established a comprehensive online learning platform, trained over 7,000 Spanish speakers, and developed the aforementioned training center in Costa Rica. Harris is passionate about a world powered by renewable energy and as equally dedicated to his wife, Alexis, and their two cats, Magic and Percy, growing food, cooking with any one of his six solar ovens, performing improvisational comedy, playing soccer and pickleball, and enjoying the majesty of the Colorado Rocky Mountains.
---
Jason J. Hunke
Vice President, Communications, Vulcan Inc.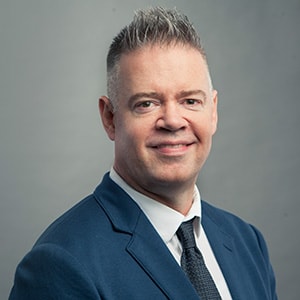 Jason Hunke is vice president of communications at Vulcan Inc., the project and investment management office founded by philanthropists Jody Allen and the late Paul G. Allen, co-founder of Microsoft. Hunke leads the team responsible for media relations, brand and design, digital engagement, internal communications, and leadership voice for chair Jody Allen and CEO Bill Hilf, across Vulcan and the Paul G. Allen Family Foundation's portfolio of philanthropic initiatives. Most recently he was director of executive and employee communications at Bill & Melinda Gates Foundation, as a senior member of the CEO's office. Prior to the Gates Foundation, Hunke was senior vice president of communications at Jackson Family Wines, America's largest family-owned luxury winemaker with estate vineyards across California, Oregon, Europe, and Australia. He also enjoyed tenure as general manager of Edelman's Seattle and Portland offices, where he counseled clients including Gates Ventures, Starbucks, and Microsoft. Hunke had previously worked at Vulcan from 1996 to 2007, leading communications, marketing, and special events. He is on the board of Communications Network, the national cohort of philanthropy and nonprofit communications leaders, has been a regular guest lecturer at the University of Washington, and served on the board of Pride Foundation. He holds an MBA from Regis University and a BS in business from University of Colorado at Denver.
---
Michael Igoe
Senior Reporter, Devex
Michael Igoe is a senior reporter with Devex. He covers U.S. foreign aid, global health, climate change, and development finance. Prior to joining Devex, Igoe researched water management and climate change adaptation in post-Soviet Central Asia, where he also wrote for EurasiaNet. Igoe earned his bachelor's degree from Bowdoin College, where he majored in Russian, and his master's degree from the University of Montana, where he studied international conservation and development.
---
Mary Ellen Iskenderian
President & CEO, Women's World Banking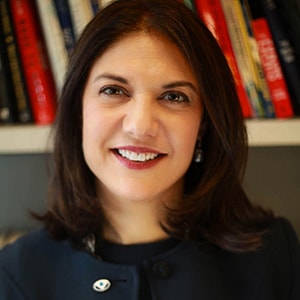 Mary Ellen Iskenderian is president and CEO of Women's World Banking, the global non-profit devoted to giving low-income women in the developing world access to the financial tools and resources they require to achieve security and prosperity. She joined Women's World Banking in 2006 and leads the Women's World Banking global team, based in New York, and also serves as a member of the Investment Committee of its two impact investment funds. Iskenderian is a passionate advocate for women's economic empowerment through greater access to finance and is a leading voice for women's leadership in financial services. She has spoken widely and published extensively on the topic of equality of economic opportunity and women's financial inclusion. Prior to Women's World Banking, Iskenderian worked for 17 years at the International Finance Corporation, the private sector arm of the World Bank. She had previously worked for the investment bank Lehman Brothers. Iskenderian is a permanent member of the Council on Foreign Relations, as well as a member of the Women's Forum of New York, and the UN's Business and Sustainable Development Commission. A 2017 Rockefeller Foundation Bellagio Center Fellow, she holds an MBA from the Yale School of Management and a bachelor of science in international economics from Georgetown University's School of Foreign Service.
---
Robbin Jorgensen
Founder & CEO, Women Igniting Change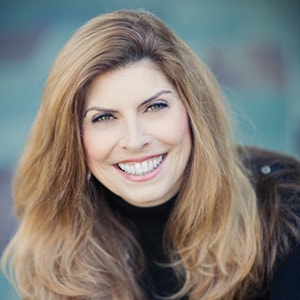 Robbin Jorgensen is the founder and CEO of Women Igniting Change®, a global, purpose driven organization that unleashes the contribution of women around the world. She is a status quo disruptor, human rights activist, female change agent, and global citizen. She is a sought-after global speaker and women's leadership strategist with 25+ years of experience in sales and marketing, training and business development. Jorgensen's expertise has been delivered in 14 countries on 6 continents in over 250 seminars, workshops, and events. Her company is trusted by major brands, including General Electric, Bank of America, Cisco, Deloitte, Oracle, Publicis Media, Intuitive Surgical, Vanderbilt University (and many more). Jorgensen was honored as a Human Rights Champion by the United Nations Association of the USA, is the U.S. Ambassador for AVEGA Agahozo in Rwanda, and has been featured by the Cartier Women's Initiative, Voyage ATL, the Dana Barret Show, OWN IT Magazine and the Atlanta Small Business Network (to name a few). She delivered the keynote address for the 170th Anniversary of the first women's rights convention in Seneca Falls, NY, joining the ranks of previous speakers who included Hillary Clinton. Jorgensen is also the founder of the CORA Women's Center, an economic empowerment initiative in Rwanda that transforms the way women are seen, included, sought out, and relied upon.
---
Marie-Noëlle Keijzer
Co-founder, CEO WeForest France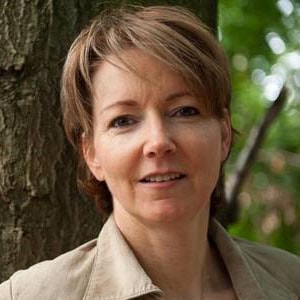 Marie Noëlle Keijzer provides strategic guidance to WeForest France. As a multilingual social entrepreneur with 25 years of experience in senior corporate leadership in supply chains, corporate social responsibility, and business transformation, she offers expertise in business development, strategy, marketing, communication, advocacy, and public speaking. She holds a master's degree in environmental science from the ULB, Belgium, a master's degree in business administration from IADE, Spain, and is a member of former U.S. Vice President Al Gore's Climate Reality Leadership Corps.
---
Julia Kennedy
Director, Development and Communications Strategies, Posner Center for International Development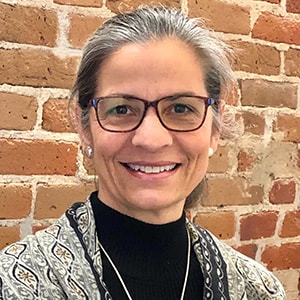 Julia Kennedy currently directs development and communications strategies at the Posner Center for International Development in Denver, CO. She joined the Posner Center community after returning from a Peace Corps Response assignment with the UN's World Food Programme, improving local capacity and field operations for food security, nutrition and gender equity programs in Kankan, Guinea. Kennedy has led strategic development and organizational change across a wide range of business domains from marketing to supply chain, business intelligence, human resources and information technology. Among various leadership roles at IBM building global and emerging market capabilities, she was vice president of Business Transformation and IT based in India where she rolled out global programs in China, Eastern Europe, and Africa, developed local talent and promoted the advancement of women. She holds a master's in international affairs from Columbia University and a B.A. in economics and French from Macalester College, studying in France at the University of Toulon and University of Rennes, Business School.
---
Marty Kooistra
Executive Director, Housing Development Consortium, Seattle-King County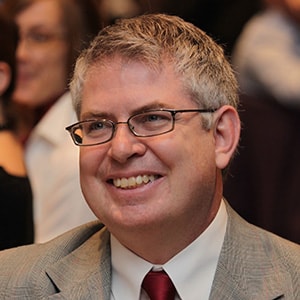 Marty Kooistra is the executive director of the Housing Development Consortium of Seattle-King County, a 190-member association focused on affordable housing. Kooistra began his career as founder and CEO of a successful diversified construction business and, after earning a degree in social work, discovered the affordable housing sector offered a natural fit for his twin passions. He has been a champion of community revitalization, strategic alliances, and affordable housing for 33 years, serving in staff and board leadership roles both domestically and globally. When awarded an Archibald Bush Foundation Leadership Fellowship for study at the Joint Center for Housing in the Graduate School of Design and the Kennedy School of Government at Harvard University in the early 2000s, he worked with a kindred spirit, professor Jane Wei-Skillern. Her research on networked nonprofits struck a chord, and Kooistra has been sharing the value of, and leadership principles for, networked nonprofits ever since.
---
Colleen Scanlan Lyons
Project Director, Governors' Climate & Forests Task Force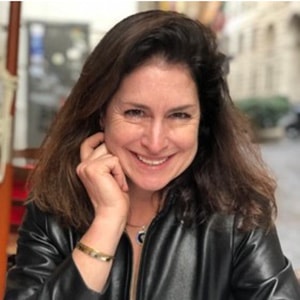 Colleen Scanlan Lyons, Ph.D., is a cultural anthropologist who works for forest conservation and sustainable development in primarily tropical forest regions of the world. Based at the University of Colorado at Boulder (CU), Scanlan Lyons is an associate research professor with the Environmental Studies Program (ENVS), the project director for the Governors' Climate and Forests Task Force (GCF Task Force), the co-director of the Laboratory for Energy and Environmental Policy Innovation, and a research associate with the Environment and Society Program in CU's Institute of Behavioral Science. In her academic capacity, Scanlan Lyons teaches undergraduate and graduate courses on integrated conservation and development in Brazil's Amazon and Atlantic Forests, mentors students, and conducts research on topics ranging from livelihoods in the Atlantic Forest to artisanal mining in Peru and Colombia. She is also completing a book on social movements in the biodiversity hotspot of Southern Bahia, Brazil. Through her work with the GCF Task Force, Scanlan Lyons manages the world's largest subnational governmental network dedicated to forest conservation and low emissions development. She is passionate about engaging diverse groups of people—from governmental leaders and civil servants to civil society, private sector and philanthropic actors—to co-construct integrated approaches to conservation, development, and education. Scanlan Lyons has worked with a range of social-environmental institutions and organizations including the National Institute for Research in the Amazon (INPA), the American Forum for Global Education, the City of Boulder Open Space Department, the Climate Reality Project, the Inter-American Development Bank, and the Global Greengrants Fund. While her geographic expertise lies in Brazil, where she has nearly three decades of experience in the Amazon and Atlantic Forests, she has also developed projects in Bolivia, Belize, Costa Rica, Indonesia, Uganda, and the United States. She holds a BA in American studies from the University of Notre Dame, MA degrees in international development and anthropology from the School for International Training and CU, respectively, and a Ph.D. in anthropology from CU.
---
Jonathan Papoulidis
Executive Advisor on Fragile States, World Vision
Jonathan Papoulidis is executive advisor on "fragile states" at World Vision where he provides leadership on the Agency's policy, programs and partnerships for fragile contexts. He previously served with the United Nations, including in Indonesia as UN Coordinator for Aceh and Nias and UN Security Coordinator for Sumatra. From 2004-2006, he served in the UN peacekeeping mission in post-war Liberia as advisor to the UN Deputy Special Representative of the Secretary-General for Governance and Recovery. Before that, he was the senior UN OCHA representative in Turkey, preparing for the 2003 Iraq humanitarian response. Prior to these postings, Papoulidis served at UN headquarters in New York, focusing on protection of civilians, conflict prevention, private sector partnerships and post-crisis transitional planning. He has been a Visiting Scholar at the Freeman Spogli Institute for International Studies, Stanford University and the Center for Refugee Studies, York University. He has written extensively on resilience, fragility, adaptive management and development cooperation for the Brookings Institution, OECD, World Bank, Harvard International Review, Yale Journal of International Affairs, DevEx, New Humanitarian, US Institute of Peace and the Cambridge Review of International Affairs. He has a Master's degree in International Relations from the University of Cambridge.
---
Ted Piccone
Chief Engagement Officer, World Justice Project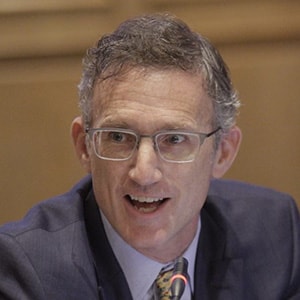 Ted Piccone currently serves as the World Justice Project's Chief Engagement Officer, where he leads efforts to bridge research, policy, and action to strengthen the rule of law around the world. A recognized expert on global democracy and human rights policies, emerging powers, multilateral affairs, and U.S.-Latin American relations, Piccone also serves as a nonresident Senior Fellow with the Brookings Institution's Foreign Policy program. Previously, he served as the Foreign Policy program's acting vice president and deputy director and was the inaugural Brookings-Robert Bosch Stiftung Transatlantic Initiative fellow in Berlin. Piccone is the author or editor of multiple publications on international affairs, including books on Five Rising Democracies and the Fate of the International Liberal Order and Catalysts for Change: How the UN's Independent Experts Promote Human Rights. Piccone served eight years as a foreign policy advisor in the Clinton administration at the National Security Council, the State Department's Office of Policy Planning, and the Pentagon. He was also the Washington office director for the Club of Madrid and continues as an advisor. He holds degrees with honors from Columbia University's Law School and the University of Pennsylvania and has taught international human rights law at American University's Washington College of Law.
---
Anthony F. Pipa
Senior Fellow – Global Economy and Development, Center for Sustainable Development, Brookings Institution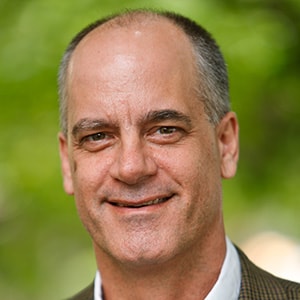 Tony Pipa is a senior fellow in the Center for Sustainable Development, housed in the Global Economy and Development program at Brookings. He studies place-based policies to improve social progress in the United States and globally, including through use of the Sustainable Development Goals (SDGs) at the local level. He is also considering the future of U.S. multilateral aid and the applicability of lessons from international development to improving rural development in the U.S.
Tony has over 25 years of executive experience in the philanthropic and public sectors addressing poverty and advancing inclusive economic development. During the Obama administration, he served as chief strategy officer at the U.S. Agency for International Development and held multiple senior policy positions at the Agency. He served as U.S. special coordinator for the Post-2015 Agenda at the Department of State, leading the U.S. delegation at the U.N. to negotiate and adopt the SDGs. Prior to his government service, he directed the NGO Leaders Forum at Harvard University and was the founding CEO of the Warner Foundation, a family foundation in North Carolina focused on improving economic opportunity and race relations. He helped launch Foundation for Louisiana in the aftermath of Hurricane Katrina, and has played a principal role in the start-up of several philanthropic ventures focused on addressing poverty and improving distressed communities.
He serves on the board of directors of StriveTogether and the Advisory Council of the Center for Disaster Philanthropy. He has published articles, book chapters, and opinion pieces on local implementation of the SDGs, the effectiveness of place-based policies, multilateral aid, philanthropic effectiveness, financial innovations, and policies to strengthen resilience and prosperity. He attended Stanford University, was graduated from Duke University, and earned a Master of Public Administration at the Harvard Kennedy School.
---
Luka Powanga
Professor Economics and Finance and Founder, Energy Africa Conference, Regis University, Anderson College of Business and Computing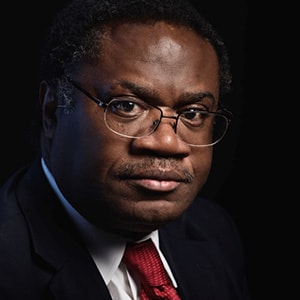 Luka Powanga, Ph.D., is a professor and chair of Economics and Finance in the Anderson College of Business at Regis University.  He is the founder of the Energy Africa Conference, which puts together high level decision makers from national governments, business, academia, and civil society from all over the world to meet their colleagues from Africa to exchange ideas, best practices, and technologies, and to form partnerships to invest in the effort needed for Africa to develop power systems that are clean, efficient, cost effective, and appropriate to increase energy access in Africa and mitigate the effects of climate change. The conference, in collaboration with partners, sources and actualizes energy projects in Africa to recast the lives of the region's citizens. The conference has become one of the world's premier events on energy in Africa. Powanga is also the founding member of the Denver Chapter of the Angel Capital Group, in addition to connecting U.S. investors to projects in Africa.  He co-founded the Africa Healthcare Group, focused on improving the quality and access to healthcare in Africa. He worked in the mining and telecommunications industry at local and international levels. He taught at Colorado School of Mines before transitioning to Regis University. Powanga consults in economic and mineral development, energy, international trade and investment and education. He holds a BSC degree in metallurgy and mineral processing from the University of Zambia, masters and PhD degrees in mineral economics from Colorado School of Mines USA, with a minor in finance.  He also holds a masters degree in computer information technology (MSCIT) and a graduate certificate in object-oriented programming from Regis University.
---
Jonathan Scanlon
Scanlon Consulting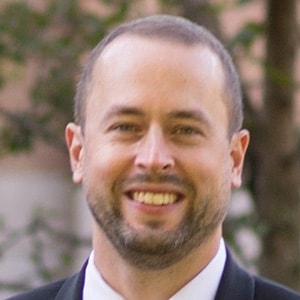 With more than 15 years of experience in public policy, campaigning, and advocacy at the state, federal, and global level, Jonathan Scanlon operates Scanlon Consulting. He assists organizations with public policy, advocacy, and rights-based campaigning work, including policy and political analysis, research, advocacy campaign strategy, grassroots and grasstops organizing, communications, coalition building, corporate campaigns, and advocacy Monitoring, Evaluation, and Learning. In previous roles, Scanlon worked at Oxfam, the U.S. Department of State, U.S. Agency for International Development, U.S. Senate, CARE, and the State of Georgia. Scanlon has a B.A. from Emory University, and an M.S. in international affairs from the Sam Nunn School of International Affairs at the Georgia Institute of Technology.
---
Alexandra Spieldoch
CEO, Bountifield International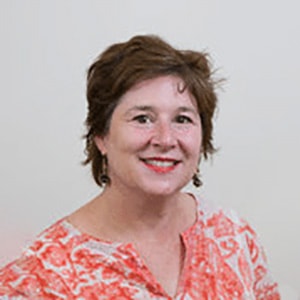 Alexandra Spieldoch has served as CEO of Bountifield International/CTI since 2013 and brings more than 20 years of experience in the non-profit sector with expertise in gender, food security, agriculture, and economic policy. Prior to joining Bountifield, Spieldoch served as director of the Trade and Global Governance program at the Institute for Agriculture and Trade Policy (IATP) and global coordinator of the Network of Women Ministers and Leaders in Agriculture (NWMLA). She has contributed to numerous articles and books related to global governance, gender and food security, rural livelihoods, and sustainable development. Spieldoch received her M.A. in international policy from the Monterey Institute of International Studies. Her B.A. is from Washington University in St. Louis, Missouri with a major in French literature. She has a certificate in business from the Ecole Supérieure de Commerce de Rouen. She lived in France and Argentina and speaks both French and Spanish.
---
Irit Tamir
Director, Private Sector Department, Oxfam America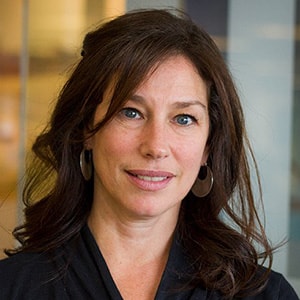 Irit Tamir is the director of Oxfam America's Private Sector Department. In her role, she is focused on working with companies to ensure that their business practices result in positive social and environmental impacts for vulnerable communities throughout the world. Tamir leads Oxfam America's work on business and development, including shareholder engagement, value chain assessments, and collaborative advocacy initiatives, such as the successful "Behind the Brands" campaign. Tamir is co-author of Community Voice in Human Rights Impact Assessments and has contributed to numerous reports at Oxfam, focused on business and human rights issues. She is a frequent commentator on agricultural policies, labor, human rights and their intersection with business in major news outlets including NPR, The Guardian, and The New York Times. Tamir has a JD from Boston College Law School and a master's in international law from the University of Miami Law School, where she was a Ford Foundation fellow. A devoted human rights activist, she has spoken publicly about human rights, climate resilience, and the food system. Tamir has had years of experience in government relations and is a former prosecutor who supervised civil rights prosecutions and hate crimes.
---
Atul Tandon
Chief Executive Officer, Opportunity International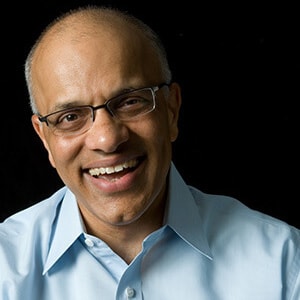 Atul Tandon, CEO of Opportunity International, has a background marked by building, scaling and turning around some of the world's best-known for-profit and non-profit enterprises. Over a 35-year career, his work has impacted financial services and consumer banking, the social sector, non-profit management and governance, the digital economy, and marketing. Prior to Opportunity International, Tandon founded and served as CEO of the Tandon Institute, which provides strategy, solutions and staffing to enable social sector enterprises. Before that, Tandon served as the leader of United Way Worldwide 41-country International Network, helping shape and form the world's largest network of community-based charities. He also served as United Way's executive vice president of investor relations, where he oversaw the organization's worldwide donor engagement and fundraising functions. In 2000, Tandon joined World Vision United States as senior vice president of donor engagement. He served on World Vision's executive team for nine years and led the organization through a period of unprecedented expansion, tripling revenues over his tenure. In addition to his U.S. responsibilities, he led World Vision's global initiatives to expand its fundraising in 25 countries. He also served on the board of VisionFund International, World Vision's microfinance network. Prior to his leadership roles in the non-profit sector, Tandon had a successful career in the global financial services industry. He helped launch Citibank consumer banking franchise in India, introducing services such as ATMs, credit cards, mortgages, consumer loans and remote banking for the first time in the region. Citi brought him to the U.S. in 1992, where he led the turnaround of its bank in California/West, then pioneered customer-centered relationship banking, and went on to serve as Global Branch Distribution for Citi's worldwide operations. During his tenure, the bank grew its global consumer networks to more than 146 million accounts with $5.3 billion in income with a presence in 101 countries. Tandon began his career in India, where he launched a financial services start-up, introducing innovative financial leasing to Indian capital markets. He earned an MBA and Bachelor of Commerce with honors from the University of Delhi. He holds a certificate in governance from the John F. Kennedy School of Government at Harvard University. He has taught at both University of Washington's Foster School of Business, and University of San Francisco's McLaren School of Business.