Welcome to the January 2021 issue of the Global Washington newsletter.
Letter from our Executive Director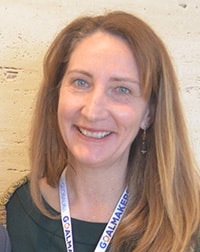 In the weeks and months to come, Global Washington members will be instrumental to the needed recovery and rebuilding for a better future. Looking ahead, we are excited to announce our draft 2021 editorial calendar, which lays out the topics we plan to cover this year. These topics were touched on at the Goalmakers events and the National Forum in 2020, and we plan to go deeper still in exploring solutions with our members this year.
Our first campaign in February will focus on Climate Justice, which "links human rights and development to achieve a human-centered approach, safeguarding the rights of the most vulnerable people and sharing the burdens and benefits of climate change and its impacts equitably and fairly" as defined by former President of Ireland Mary Robinson. We look forward to spotlighting the work of Global Washington members in low- and middle-income countries for Climate Justice.
Check out our 2021 editorial calendar and stay tuned for featured articles and associated events.
Also, below you'll find a look back at the issue campaigns we championed with our members in 2020. While the COVID-19 pandemic shaped a great deal of the discussion, the Sustainable Development Goals formed the backbone of our collective response. These 17 interconnected and indivisible global goals continue to be a critical framework for setting the world back on a better course over the next decade.
You can also explore all of our past events, issue briefs, and videos on our website.

Kristen Dailey
Executive Director
---
Recap of 2020 Issue Campaigns
January 12, 2020 was the ten-year anniversary of the Haiti earthquake. For January's campaign, we created a retrospective on what makes a disaster response successful, and how to lay the foundation for both immediate and long-term recovery. The associated event, Future-Proofing Global Emergency Response Systems, included speakers from the Global Emergency Response Coalition, a lifesaving humanitarian alliance made up of eight leading U.S.-based international aid organizations, five of which are GlobalWA members.
---
This topic examined the ways in which those who are already struggling with poverty, oppression and instability are affected by climate change, and how to ensure that climate justice remains at the center of the response. As part of this campaign, GlobalWA and Seattle Foundation hosted the former President of Ireland, Mary Robinson, who presented on her foundation's work for global climate justice.
---
In honor of International Women's Day (March 8, 2020), we leveraged this campaign to highlight effective strategies to stop gender-based violence around the world. We also hosted a public event on the topic with speakers from Seattle International Foundation, OutRight Action International, and CARE.
---
The April campaign dove into World Water Day (March 22, 2020) and examined how a data-informed approach can improve sustainable clean water access globally.
---
May 2020: Impacts of COVID-19
In May we took a look at the impact the pandemic was already having on two specific areas: global food systems, and refugees and other displaced people. Associated events on these topics included Food Security and COVID-19 in the Global South, as well as Refugees, Internally Displaced People, and COVID-19.
---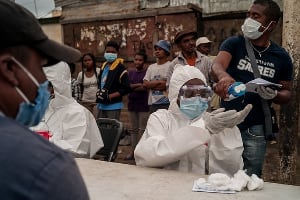 In June, our campaign explored the impact of COVID-19 on patients with cancer and other non-communicable diseases. GlobalWA members employed a number of strategies to address the spread of the pandemic and at the same time keep other health priorities on track. Together with the Washington Global Health Alliance we hosted a roundtable on how cancer care and research has adapted to the new realities of the pandemic.
---
The July campaign explored the economic impacts of COVID-19, including its effect on people's livelihoods, the informal business sector, and access to financing.
---
Our August campaign, coinciding with International Youth Day (August 12, 2020) examined successful strategies for distance learning and ensuring that students' most urgent needs could still be met during global lockdowns related to the pandemic. The associated event, Education and COVID-19 in the Global South, included speakers from Girl Rising, Rwanda Girls Initiative, and Sahar Education for Afghan Girls.
---
The September campaign took a close look at the innate rights of children around the world and how securing and defending those rights, especially during the COVID-19 pandemic, ensures that they are able to survive and thrive. A related event focused on the rise of child labor globally amid the pandemic and included speakers from ChildFund International, Human Rights Watch, and Amplio.
---