2020 Editorial Calendar

January: Disaster Response & Long-Term Recovery
January 12, 2020 was the ten-year anniversary of the Haiti earthquake. For January's campaign, we created a retrospective on what makes a disaster response successful, and how to lay the foundation for both immediate and long-term recovery. We also hosted an event, Future-Proofing Global Emergency Response Systems, which included speakers from the Global Emergency Response Coalition, a lifesaving humanitarian alliance made up of eight leading U.S.-based international aid organizations, five of which are GlobalWA members. Read the January newsletter. 

February: Climate Justice
This topic examined the ways in which those who are already struggling with poverty, oppression and instability are being affected by climate change, and how to ensure that climate justice remains at the center of the response. As part of this campaign, GlobalWA and The Seattle Foundation hosted the former President of Ireland, Mary Robinson, who presented on her foundation's work for global climate justice. Read the February newsletter.

March: Gender Equality
In honor of International Women's Day (March 8, 2020), we created a campaign focused on effective strategies being employed to stop gender-based violence around the world. Read the March newsletter.

April: Clean Water
This campaign dove into World Water Day (March 22, 2020) and specifically examined how a data-informed approach can improve sustainable clean water access globally.
Read the April newsletter.


June: Global Health
This campaign explored the impact of COVID-19 on cancer and other non-communicable diseases – and how GlobalWA members are working to stop the pandemic as well as keep other health priorities on track.
Read the June newsletter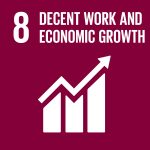 July: Access to Finance and Equitable Growth
This campaign will explore the impact of COVID-19 on livelihoods, the informal business sector, and access to finance.

August: Education
This campaign coincides with International Youth Day (August 12, 2020) and will examine strategies to improve gender equality in education through distance learning.

September: TBD

October: Food Security
This campaign coincides with World Food Day (October 16, 2020).