September 16, 2020
My deepest condolences go out to the Gates family this week and in the days to come. Bill Gates Sr. was instrumental in the founding of Global Washington nearly 14 years ago. In fact, our founding Board Chair, Bill Clapp, met with him around a dinner table, together with Akhtar Badshah, who was then leading Microsoft Philanthropies, to muse about the growing significance of global development expertise in the Seattle area. Centering and promoting global health and development became the mission of Global Washington thanks to the support of visionaries such as Bill Gates Sr. Ours is just a small part of the enormous legacy he leaves behind in our community and around the world.
By Julie Budkowski, Operations Director, Future of Fish
Fishers are essential workers, but what happens when they don't have the gear they need to work safely in a pandemic?
In Peru, small-scale fisheries play a critical role in food security, supplying approximately 95% of the seafood consumed domestically. But without personal protective equipment (PPE), even essential work such as fishing becomes too high risk, leaving communities without food or fishers risking their own health or livelihood. Sourcing the PPE and sanitation resources needed for businesses to open safely has been difficult in the developed world, and even harder in countries like Peru, where it is urgently needed and for many small-scale fishers and market vendors, nearly impossible to find.
The need for PPE is especially acute in Peru's small fishing villages like La Islilla, where limited medical infrastructure, dirt road access and no running water means that the spread of COVID-19 would be catastrophic. La Islila is a small town on Peru's north coast that was settled by fishermen back in the 1800s. It is a tight-knit community of 300 fishing families who use traditional fishing techniques to supply fish for both domestic and international markets.
Statement from Global Washington
Black Lives Matter. We must raise our voices and do the even harder work that ensures our actions and our institutions reflect this truth. Global Washington members have been speaking out about the horrific racial injustices in the United States, including the killing of George Floyd by police officers in Minneapolis last week. The ongoing national protests against systemic racism and police brutality have sparked a global response – and the world is watching to see what we will do next. All of us need to stand against institutional racism and do everything in our power to dismantle it. We can and must do better.
By: Kelly Pendergrast, Communications Specialist; Julie Budkowski, Operations Director Translation by Ivan Greco, Research and Implementation Lead (Future of Fish)
Versión en Español más abajo
Luis, born and raised in Renca, Chile, is a tireless worker and champion for his community, dedicated to working with small scale producers and businesses to improve food supply chains and access to nutritious food for all Chileans. Over the course of his career in both the private and public sectors, he observed a lack of connection and organization between workers, causing inefficiencies in the food supply system, as well as a growing concern over the declining nutrition, health, and wellbeing of his fellow Chileans. Luis's passion for finding solutions to these two issues drives the work he does today.
Support Vulnerable Communities Globally by Giving Locally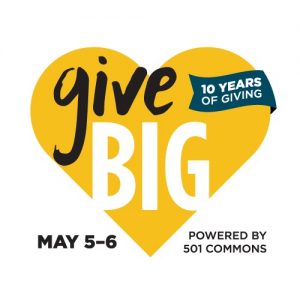 The annual GiveBIG event in Washington state (May 5-6) celebrates individuals, businesses, and organizations coming together to invest in our communities. At Global Washington, "our communities" are global in nature.
Members of GlobalWA have ties to Washington state and are working with people in developing countries to provide access to clean water, protect crucial food supplies, treat and prevent the spread of disease, improve access to education, promote greater gender equity, protect human rights, and so much more.
As COVID-19 spreads around the globe, non-profit organizations working on the front lines need our help. The following Global Washington members are participating in this year's GiveBIG event. Please consider donating to support their work.
Future of Fish announces new initiatives to support small-scale fishers during COVID-19 crisis
April 30, 2020
During a global pandemic, what happens to the world's fishermen? This week, nonprofit Future of Fish announced its plans for supporting fishers and fishing communities in this unprecedented time.
The spread and devastating effects of the COVID-19 pandemic has brought much of the world to a standstill. But fish are still swimming as usual, and small-scale fishers around the globe still depend on the oceans for their livelihood, and their communities' food security. But fishers are struggling, given that billions of people are confined to their homes, the global economy is in turmoil, supply chains have been disrupted, and they can no longer sell or distribute their fish as usual.
Story reprinted with permission of WaterAid
As director in Bangladesh, Hasin Jain oversees WaterAid's largest and longest-running country program. With the death toll and the number of COVID-19 cases in the country climbing, she answers questions about the situation on the ground and WaterAid's response.
Community radio, digital tools, and community mobilization approaches to COVID-19 response
by Danielle Henry
This story originally appeared on Amplio.org on March 27, 2020.
In March, the World Bank's Community-Driven Development team consulted Amplio senior program manager Ryan Forbes Morris on ideas and communication strategies for a COVID-19 response in remote regions where there may not be internet. Here are some considerations Morris recommends to strengthen outreach, prevent the spread of infection, and address emerging public health issues that may impact vulnerable populations in rural areas.
International Women's Day 2020: To commemorate International Women's Day, Uber has brought its global "Driving Change" campaign to India and announced a partnership with Breakthrough, a non-profit organization which works to reduce violence against women and girls in India.
To commemorate International Women's Day, Uber has brought its global "Driving Change" campaign to India and announced a partnership with Breakthrough, a non-profit organisation which works to reduce violence against women and girls in India. As part of the collaboration, Breakthrough is launching a campaign, #IgnoreNoMore, which encourages bystander intervention and supports collective action to end gender-based violence in public spaces.
Read more at: https://www.deccanherald.com/business/business-news/uber-partners-with-breakthrough-to-launch-campaign-on-violence-against-women-810637.html
By Kelly Pendergrast, Communications Consultant at Future of Fish
Billions of people depend on fish as a critical source of protein. From lobster divers in Belize to handline mahi-mahi fishers in Peru, communities around the world feed themselves and make a living from the fish they pull from the ocean every day. But these livelihoods are under threat. Climate change is already wrecking havoc for coastal communities in developing countries, with rising seas damaging dockside infrastructure and warming waters driving away traditional fish stocks. The result is loss of income, food, and in many cases, cultural heritage.