By Amber Cortes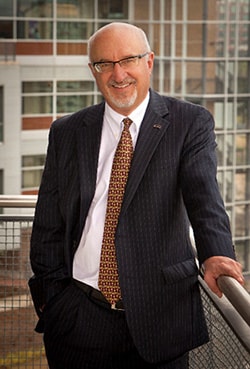 Growing up, Pierre Ferrari felt like he was living two lives.
"One is the colonial elite prestige life, and being protected, and having servants. And the other, of course, is the reality of where you live," he says.
As a child, the now President and CEO of Heifer International grew up in the Belgian Congo and Kenya. Ferrari was educated in Catholic schools, where teachers stressed awareness of social justice issues. His grandmother, a pious Catholic, got involved with helping villages where the diocese had schools for the Congolese. She helped them put together a business where the villagers sold their surplus vegetables to retailers.