Staff
Please feel free to contact us directly with any questions or ideas regarding Global Washington.
---
Bookda Gheisar, Executive Director
(206) 547-9332  |  Email Bookda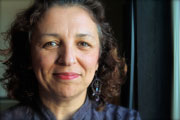 Bookda joined Global Washington in the summer of 2008 to help launch Global Washington. Before coming to Global Washington, Bookda was Executive Director of the Social Justice Fund (2000-2008), where her work was dedicated to addressing the root causes of social, economic, and environmental inequities through strategic grantmaking efforts to community-based organizations in the Northwest. Before this, Bookda was the Executive Director of Cross Cultural Health Care Program (1993-2000) whose mission is to help ensure underserved communities full access to quality health care that is culturally and linguistically appropriate.
Between 1995 and 2000 Bookda taught at University of Washington School of Social Work, Antioch University, and Bastyr University as adjunct faculty.
In 2007 Bookda received the Bill Grace Leadership Legacy Award from The Center for Ethical Leadership. In 2006, she was recognized by the YWCA and ACT Theater of Seattle in the list of "Seattle Women to Celebrate", as well as being recognized by Seattle Weekly News, Best of Seattle Edition: Best Grassroots Philanthropist.
---
Sara Atalla, Director of External Relations
(206) 547.9412 | Email Sara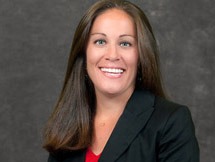 Sara Atalla joined Global Washington as its Director of External Relations in June 2013.  Prior to joining Global Washington, Sara was the Senior Account Executive for Arizona Public Media in Tucson, where she was responsible for developing radio, television and online marketing campaigns for national and local organizations, writing ad copy, and building influential partnerships with corporate sponsors across a variety of industries.
Prior to her work with Arizona Public Media, Sara worked for the YMCA of Metropolitan Washington, where she developed corporate partnerships, designed wellness programs for companies of varying sizes and planned marketing events to boost brand awareness.  Before her time with the YMCA, Sara was a college basketball coach and recruiting coordinator for an NCAA Division I team.
Sara holds a Bachelor's degree in Communications from the University of Missouri-Kansas City and a Master's degree in Sports Management from Virginia Commonwealth University.
---
Pratima Stanton, Office Manager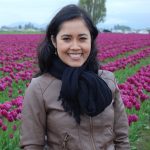 (206) 652.8725 | Email Pratima
Pratima Stanton joined Global Washington as its Office Manager in April 2013.  She is Nepali/Filipina and has lived in the Philippines, Nepal, Oman, Bangladesh, and Switzerland.  She holds a Bachelor's degree in Political Science, and a Masters degree in Women's, Gender, and Sexuality Studies.  Prior to Global Washington, she worked as Program Coordinator for the International Association for the Study of Pain before its relocation from Seattle to Washington, DC.
---
Amanda Bidwell, Special Projects Assistant
(206) 652.8725 | Email Amanda
Amanda started her position as the Special Projects Assistant for Global Washington in March of 2012. Prior to joining Global Washington, Amanda worked for the USDA- Agricultural Research Service in St. Paul, MN conducting field research examining the effects of Biochar on soil microbial activity and nutrient cycling.
She has worked with various environmental organizations throughout the Midwest including the USDA- Agricultural Research Service, The University of Minnesota's Department of Soil, Water & Climate, and the Wisconsin Department of Natural Resources. Amanda graduated from the University of Minnesota in 2011 with a Bachelor of Sciences in Environmental Science, Policy & Management, with minors in Sustainability Studies and Forest Resources.