Our Model // A Catalyst for Collective Impact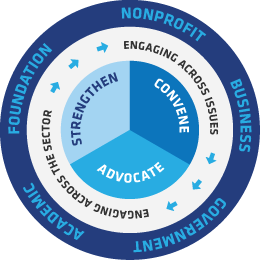 Please explore this section to learn more about our work and how you and your organization can become involved.
Global Washington convenes members to generate opportunities for growth;
Global Washington strengthens member organizations to increase their impact; and
Global Washington advocates across key development issues at the local, national, and global level.
2012 Annual Report
Our members' stories are compelling and help us see why the state of Washington is such an important key to making the world a healthier, safer, and more equitable place. For this reason, our 2012 Annual Report is focused on highlighting key trends and illustrating them with the innovative work of our members. We hope that this will give you a snapshot of the diversity and depth of impact of Washington's development sector. Read our annual report.
Collective impact
Global Washington is in its fifth year. We have executed on our slogan to "Convene, Strengthen, Advocate" through an annual conference1, workshops, lecture series, and countless engagements with our member partners and with other leaders in global development. In that time, through informal interactions as well as formal surveys, we have also learned that our partners are eager to learn more, to contribute more, and to collaborate more towards common goals: greater impact in international development and more support for development activity by organizations based in the state of Washington.
In the hopes that it can support such efforts, Global Washington is currently considering a number of approaches. One which seems promising is the "collective impact2"approach formalized by FSG3.
Through case studies of several instances when multiple organizations have effectively coalesced around a common goal, FSG identified the following five conditions for collective impact4:
Common agenda: All participants have a shared vision for change including a joint approach to solving a common problem through agreed upon actions.
Shared measurement: Metrics are agreed upon and collected consistently across all participants.
Mutually reinforcing activities: Participant activities are differentiated, but coordinated.
Continuous communication: There is consistent, open communication.
Backbone support: A separate organization with staff and the appropriate skill set serves to coordinate participating organizations5.
We believe that with some adaptation, the collective-impact framework is well-suited to the common interests of our member community. In particular, Global Washington is committing to serve as a backbone organization that would facilitate and support the kinds of collective impact that its members would like to have.
In 2013, we will be facilitating working groups that discuss, refine, plan, and act towards a set of goals.
These are goals that were identified in a bottom-up process involving our membership.
Collective impact working groups and goals
Through a series of focus groups, informal conversations, and a breakout session at Global Washington's Annual Conference in Dec. 2012, we have found that the following broad goals resonate with our membership. The goals are listed below in decreasing order of popularity; the most often cited interests are at the top:
To learn more and to join one of these groups please email Sara Atalla.
To raise the general public's awareness of (Washington-area) global development activities and their importance.

WA State is a hub for innovation- a great place to start a new internationally focused business or NGO. There is a general misunderstanding among NGOs on how to engage with the general public and create awareness for WA's growing global development sector. This group has been established to develop strategies to engage and cultivate relationships with the public and how to brand WA State as the global capital for innovation and development.
Group Leaders: Paul Kostek and Teresa Guilian

To facilitate Washington-area partnerships between universities and non-profits (in research, internships, etc.).

There is an increasing need among students and educators to engage with and work with international development NGOs in WA State. Students and educators alike are interested in gaining valuable on the ground experience and fulfilling internship requirements. This group has been established to connect NGOs and Community College leaders, and identify competitive skills that best serve the students, NGOs & Universities.
Group Leaders: Kathleen Hasselblad (Highline Community College ) & Tom Rasmussen (The Institute for Self-Reliant Agriculture)

To advocate for U.S. and Washington foreign-aid resources.

This group has been established to increase awareness, understanding and dialogue about foreign aid issues amongst political and business leaders in WA State. The Policy-Advocacy group will 5 times per year and will develop policy-advocacy goals for GlobalWA and its members.
Group Leaders: Jonathan Scanlon (Oxfam America) & Jonathan Young (CARE)

Washington-area engagement between businesses and non-profits.

There is an increasing need for GlobalWA NGO members to establish sustainable partnerships with local WA State based businesses. The issue that continually arises is how to form connections with businesses and utilize employee engagement programs to benefit both NGOs and businesses alike. This group has been established to find strategies for employee engagement and opportunities for NGO-Business matchmaking.
Group Leaders: Cliff Schmidt (Literacy Bridge) & Kat Schwegel (Starbucks)

To promote development-oriented programs in Washington-area schools.

Washington is one of the most globally connected cities in the U.S. and many admirable individual projects exist, yet the state currently lacks a comprehensive commitment to global education. There is a significant gap, in other words, between the state's economic pillars and its educational foundation. This group was established to find ways to carry out the recommendations made in GlobalWA's Global Education Initiative Report.
Group Leaders: Justine Miley, Facing the Future
---
1 The 2012 conference focused specifically on collective impact; for a summary, please visit our website:
http://globalwa.org/convene/recaps-of-landmark-events/annual-conferences/conference-2012/
2 http://www.fsg.org/OurApproach/CollectiveImpact.aspx
3 For a brief history and description of the origins of FSG and collective impact, please visit:
http://www.ssireview.org/blog/entry/understanding_the_value_of_backbone_organizations_in_collective_impact_1
4 The list here is adapted from Hanleybrown et al. (2012). For a good summary of the collective impact approach, see:
http://www.ssireview.org/blog/entry/channeling_change_making_collective_impact_work.
5 These five principles are outlined in greater detail here:
http://www.ssireview.org/blog/entry/embracing_emergence_how_collective_impact_addresses_complexity
Convene
Global Washington convenes members to generate new opportunities for growth.
Global Socials: Convening by Region or by Issue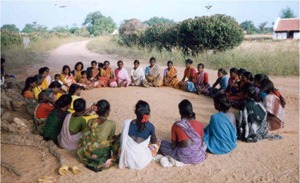 Washington State has an amazing diversity of groups and people working in global development, and the opportunities for collaboration are immense . Global Washington's global social events offer a central hub at which these diverse entities can connect, share and strategize to build the next chapter of our common global future. There are countless groups based right here in Washington that are directing their energy and resources to your region or issue. Join us to network with members from small and large non-profits, educational institutions, philanthropy and businesses who all share something in common: a passion for development work in YOUR region or around YOUR focus issue.
Global Socials are a series of networking events run by Global Washington. At the socials, groups connect and share experiences about working in their shared region or around their shared issue and think of ways they can collaborate to overcome common challenges.
Sign up for our mailing list to receive our invitations to these events.
A Directory And Map Of Groups Located In Washington State Active In Global Development Issues In The Developing World
Global Washington supports and updates the Global Washington Directory, which provides key contact information about the sector and features organization descriptions, programs, fields and countries of expertise, and a dynamic interactive map.
Monthly Newsletter
Global Washington's monthly e-newsletter is filled with practical news and information for busy global development professionals wanting to stay in-the-know. Members are encouraged to contribute announcements and event information.
Calendar of Events
Global Washington maintains a calendar of events in the state of Washington that are of interest to our members, and highlights events sponsored by our member organizations.
Strengthen
Global Washington strengthens member organizations to increase their impact.
Capacity Building Trainings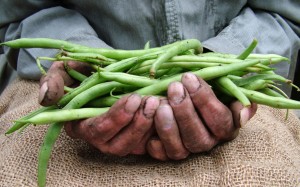 Global Washington offers capacity building meetings and workshops that focus on leveraging the skills and increasing the reach of our member organizations. Learn more…
Public Relations
Global Washington funds and supports media and public relations opportunities for our members.
Volunteer Matching
Global Washington enhances volunteerism through placement at member organizations in interesting and engaging global development volunteer opportunities.
Annual Conference
Global Washington holds an annual conference to bring together experts and practitioners from across the global development sector. Beyond its practical outcomes, the conference provides broad exposure for our member organizations to potential customers, corporate leaders and the global development community at large.
This year's conference is scheduled for Oct 31st and Nov 1st, 2011.
Advocate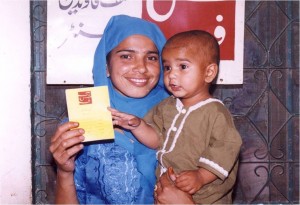 Global Washington works across the non-profit, business, academic and government sectors to increase and improve global education and engagement, advocate for key policy reforms related to global development, and help to raise Washington's profile as a hub for global development worldwide.
Education and Global Engagement
The phrase "it takes a village to raise a child" shows how many different people are involved in education. Global Washington's strength is convening groups across sectors, from business to academic, that have a stake in global education and engagement. Global Washington advocates to place global learning at the heart of  k-12, higher education and community education curriculum. Learn more…
Advocacy
The goals of Global Washington's policy efforts are twofold. The first is to increase the voice of members and the state regarding federal global development policy and use the expertise in global development within the state to influence federal policies. The second is to create a forum for member organizations to advance their institutional advocacy efforts.  Learn more…
Raising Washington's Global Profile
Global Washington works to promote the state of Washington as a hub of global development activity, where business leaders, academics, non-profit professionals and other thought leaders work collaboratively to build a better world. Every two years, Global Washington assesses the state of the State in global development, and periodically publishes other research and reports related to global development and Washington State. Learn more…