Members and Partners
---
HIMALAYAS
---

Bill & Melinda Gates Foundation
Guided by the belief that every life has equal value, the Bill & Melinda Gates Foundation works to help all people lead healthy, productive lives. In developing countries, the Foundation focuses on improving people's health and giving them the chance to lift themselves out of hunger and extreme poverty. In the United States, they seek to ensure that all people—especially those with the fewest resources—have access to the opportunities they need to succeed in school and life. Based in Seattle, the foundation is led by CEO Susan Desmond-Hellmann and co-chair William H. Gates Sr., under the direction of Bill and Melinda Gates and Warren Buffett. gatesfoundation.org
---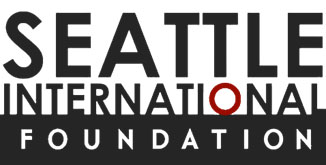 Seattle International Foundation
The goal of Seattle International Foundation is to enhance the quality and quantity of international philanthropy and leadership from the Pacific Northwest and help donors achieve their desire to leave the world a better place. seaif.org
---

Microsoft Corporation
Microsoft is committed to serving the public good through innovative technologies and partnerships that contribute to economic growth and social opportunity and by delivering on our business responsibilities of growth and value to customers, shareholders, and employees. microsoft.com
---

JPMorgan Chase & Co.
At JPMorgan Chase, we believe we have a fundamental responsibility to help our clients and communities navigate a complex global economy and address their economic and social challenges. We use our strength, global reach, expertise, relationships, and access to capital to make a positive impact in cities around the world. jpmorganchase.com
---
ANDES
---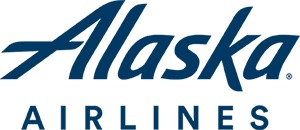 Alaska Airlines
Alaska Airlines is an airline based in the Seattle suburb of SeaTac, Washington, in the United States. Classified as a major carrier, it is the seventh-largest US airline in passenger traffic. Alaska currently operates its largest hub at Seattle–Tacoma International Airport. alaskaair.com
---

FSG
FSG is a nonprofit consulting firm specializing in strategy, evaluation, and research. It was founded in 2000 as Foundation Strategy Group and have completed more than 600 consulting engagements with many of the world's leading corporations, nonprofit organizations, and charitable foundations. fsg.org
---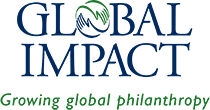 Global Impact
Global Impact provides organizations and donors with effective ways to give to causes, regions and crises throughout the world. We deliver a wide range of giving solutions through an alliance of globally focused charities, management of two of the world's largest workplace giving campaigns and partnerships to meet the needs of organizations and donors. charity.org
---

Mercy Corps
Mercy Corps is a leading global organization powered by the belief that a better world is possible. In disaster, in hardship, in more than 40 countries around the world, we partner to put bold solutions into action—helping people triumph over adversity and build stronger communities from within. Now, and for the future. mercycorps.org
---

PATH
PATH is an international, nonprofit organization that creates sustainable, culturally relevant solutions, enabling communities worldwide to break longstanding cycles of poor health. By collaborating with diverse public- and private-sector partners, we help provide appropriate health technologies and vital strategies that change the way people think and act. path.org
---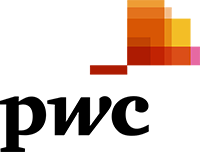 PwC LLP (PricewaterhouseCoopers)
PwC helps resolve complex issues and identifies opportunities. They bring a global perspective along with in-depth knowledge of local, state and US issues, and focus on audit and assurance, tax and consulting services. Additionally, in the US, PwC concentrates on 16 key industries and provides targeted services that include — but are not limited to — human resources, deals, forensics, and consulting services. PwC's reputation lies in building lasting relationships with clients and focusing on delivering value in all they do. pwc.com
---

Tableau Foundation
The Tableau Foundation is made up of employees and partners of Tableau Software who care deeply about improving the world around us. They believe data can unlock innovation and drive collaboration to help solve some of the world's most pressing challenges. Their grants have spawned collaborations between Tableau employees, customers, and partners as well as universities and other private and public institutions, and they have seen first-hand how data can drive the kind of innovation needed to move from alleviating the symptoms of the world's problems to actually solving them. tableaufoundation.org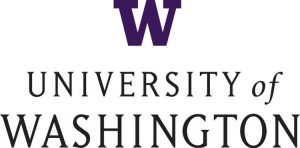 The University of Washington is a public research university whose largest and original campus is in Seattle, Washington. Founded in 1861, Washington is one of the oldest universities on the West Coast.
www.washington.edu
---
KILIMANJARO
Adara Development
Adara Development's objective is to work side by side with communities and children in remote areas in Nepal and Uganda, improving their lives through health, education and other community development projects. adaragroup.org
American Red Cross
The American Red Cross Northwest Region brings together local volunteers to care for their neighbors, trains hundreds of thousands of people each year in life-saving skills, and responds to a local disaster almost daily. With offices located throughout the state, we serve the people, businesses and communities of Washington and the Idaho Panhandle. The Northwest Region chapter is part of larger organization which provides emergency relief services around the world. redcross.org/local/washington

buildOn
At buildOn we run afterschool youth service programs that mobilize urban teens to lift up their communities and change the world through intensive local community service and by building schools in some of the poorest countries on the planet. We are a movement of students, educators and communities. buildon.org
CRISTA Ministries/World Concern
CRISTA is a family of ministries loving God by serving people worldwide in the areas of education, international relief & development, senior living and media. World Concern is a Christian global relief and development agency extending hope and opportunity to people facing extreme poverty. crista.org
Clark Nuber
Clark Nuber is one of Accounting Today's Top 100 Regional Leader accounting firms in the United States. Headquartered in Bellevue, Washington, Clark Nuber is an award-winning CPA and consulting firm that has been in business for more than six decades. clarknuber.com
Emirates
A fast-growing international airline with one of the youngest fleets in the sky and more than 400 awards for excellence worldwide. emirates.com
Global good
Global Good is a collaborative effort between Bill Gates and Intellectual Ventures to tackle some of humanity's toughest problems through invention. The effort combines IV's unique invention prowess with the expertise of government, NGO, scientific, and commercial partners around the world. Together, we conceive, develop, and deploy inventions that save lives. globalgood.com
INTERNATIONAL RESCUE COMMITTEE
The International Rescue Committee responds to the world's worst humanitarian crises, helping to restore health, safety, education, economic wellbeing, and power to people devastated by conflict and disaster. rescue.org/seattle
Landesa
Landesa champions and works to secure land rights for millions of the world's poorest, mostly rural women and men to provide opportunity and promote social justice. landesa.org
Lane Powell PC
With approximately 200 attorneys in offices located in Seattle, Washington; Portland, Oregon; Tacoma, Washington; Anchorage, Alaska; and London, England, Lane Powell is thoroughly versed in the industries of the Pacific Northwest as well as the legal issues that face clients on a regional, national and international level. www.lanepowell.com
MALARIA NO MORE
Malaria No More envisions a world where no child dies from a mosquito bite. We use our innovative partnerships and focused advocacy to elevate malaria on the global health agenda, create political will and mobilize the global resources required to achieve malaria eradication within a generation. malarianomore.org
NORTHEASTERN UNIVERSITY – SEATTLE
Northeastern University–Seattle offers high-demand graduate degrees in science & technology, business, nonprofit & global leadership, healthcare, education. northeastern.edu/seattle
PILGRIM AFRICA
Pilgrim Africa was founded in 2001 as an indigenous faith-based response to the plight of more than 1.5 million internally displaced people in war-torn Northern Uganda, providing health services, education, trauma-counseling and agricultural training. In over a decade of work, Pilgrim Africa has gained a national reputation for catalyzing local solutions into widespread, social change. Pilgrim Africa has impacted more than a million families in Uganda and today is a major, indigenous force for national development with projects in Education and Public Health. Our mission is to challenge despair, love boldly, and help African people create a future of sustainable prosperity and health. pilgrimafrica.org
Seattle Pacific University
Seattle Pacific University seeks to be a premier Christian University fully committed to engaging the culture and changing the world by graduating people of competence and character, becoming people of wisdom, and modeling grace-filled community. spu.edu
Seattle University
Seattle University is a premier educational institution that offers students unique global opportunities in higher learning, including international academic and service programs that challenge students to test the theories and analytical approaches to understanding humanity in a dynamic intercultural setting. seattleu.edu
SSG-ADVISORS
SSG-Advisors is a global team of international development and impact investment professionals that harnesses the power of collaboration to enable communities, companies and governments to drive market-based solutions to global challenges. ssg-advisors.com
TOTAL BENEFITS sOLUTIONS
Total Benefits Solutions offers domestic and international health insurance plans for employees who are working at home or abroad. tbsmga.com
World Bicycle Relief
World Bicycle Relief is dedicated to providing access to independence and livelihood through The Power of Bicycles. Compared to walking, bicycles represent an enormous leap in productivity and access to healthcare, education and economic development opportunities. The simple, sustainable nature of bicycles empowers individuals, their families and their communities. worldbicyclerelief.org
World Vision
World Vision is a Christian humanitarian organization dedicated to working with children, families, and their communities worldwide to reach their full potential by tackling the root causes of poverty and injustice. worldvision.org
---
ATLAS
---
AGROS International
Agros helps families in Central America break the cycle of rural poverty through land access, market-led agriculture and financial empowerment. agros.org
AMERICAN CANCER SOCIETY
The American Cancer Society's global health program is focused on preventing cancer, saving lives, diminishing suffering, catalyzing a local response in the countries where they work, and shaping the global policy agenda. cancer.org
AmeriCares
AmeriCares is an emergency response and global health organization committed to saving lives and building healthier futures for people in crisis in the United States and around the world. americares.org
Ashesi University Foundation
Ashesi University is a coeducational institution whose mission is to educate African leaders of exceptional integrity and professional ability. By raising the bar for higher education in Ghana we aim to make a significant contribution towards a renaissance in Africa. ashesi.org
Committee for Children
Committee for Children seeks to foster the social and emotional development, safety, and well-being of children through education and advocacy. cfchildren.org
Global Partnerships
Global Partnerships is dedicated to expanding opportunity for people living in poverty. globalpartnerships.org
Grameen Foundation
Grameen Foundation's mission is to enable the poor, especially the poorest, to create a world without poverty. grameenfoundation.org
Hands for Peacemaking
The mission of Hands For Peacemaking Foundation is to promote opportunities for self-reliance in rural Guatemala. handsforpeacemaking.org
International Snow Leopard Trust
The International Snow Leopard Trust builds community partnerships by using sound science to determine priorities for protecting the endangered snow leopard. snowleopard.org
Medical Teams International
Providing medical and dental care, humanitarian aid and holistic development programs to people in need regardless of religion, nationality, sex or race. MTI responds to disasters around the world—and here at home—by sending volunteer medical professionals and supplies, mobilizing long-term health promotion initiatives, and collaborating with established partners within communities. medicalteams.org
Mission Africa
Mission Africa aims to empower children and families in the remote villages of Africa by providing support in three core areas: education, healthcare and poverty alleviation. missionafrica.us
Mobility Outreach International
Mobility Outreach International (MOi) seeks to improve the lives of disabled individuals in neglected areas of the world through a sustainable approach which transitions mature programs to local governments. With proper investment in community education, training, and strong government relations, these programs will continue to thrive without MOi's assistance. mobilityoi.org
NetHope
NetHope enables humanitarian organizations to better serve the developing world through smarter use of technology. It helps its member organizations collaborate, innovate, and leverage the full potential of information and communications technology to support their causes. NetHope focuses on five key areas: connectivity, field capacity building, emergency response, shared services and innovation for development. nethope.org
The Northwest School
Set in an urban campus that is housed in a historic landmark cared for by our students, The Northwest School provides a curriculum for grades 6–12 that offers an international perspective and encourages independent and creative thinking in every class. We educate and shape our students into global citizens who will one day shape our community, nation, and world. northwestschool.org
Office of Global Affairs, UW
The Office of Global Affairs is a central organizational hub, connecting diverse internal and external networks of scholars, students and community leaders engaging in international issues and scholarship. washington.edu/globalaffairs
OutRight Action International
OutRight Action International is a leading international human rights organization dedicated to improving the lives of people who experience discrimination or abuse on the basis of their sexual orientation, gender identity or expression. OutRight Action International strengthens the capacity of the LGBT human rights movement worldwide to effectively conduct documentation of LGBT human rights violations and engages in human rights advocacy with partners around the globe. outrightinternational.org

RESOURCE MEDIA
Resource Media is a one-of-a-kind communications agency: a mission-driven nonprofit working to improve the health of people and the planet, and to build a more just and equitable world. We help our clients use communications to build bridges across sectors, mobilize supporters, and shift the public debate. resource-media.org
Sahar Education for Afghan Girls
By fostering interchanges between the United States and Afghanistan, Sahar creates quality educational opportunities in Afghanistan that empower and inspire children and their families to build peaceful, just and life-affirming communities. sahareducation.org
SIGN Fracture care International
SIGN Fracture prevents disabilities by providing orthopedic training and surgical implants for free or at minimal cost to hospitals in developing countries so that the local surgeons can provide swift and effective surgical care to the injured poor. signfracturecare.org
Splash
Splash intervenes in the global water crisis, on behalf of children, knowing that unclean water in baby bottles, school drinking fountains, orphanage kitchens, and hospital rooms will limit a child's potential and opportunity. Splash actively ensures safe water for over 200,000 children daily, and by 2020 aims to do so for 1 million kids. splash.org
Spreeha Foundation
Spreeha, originating from Bengali, means hope, intention, and strong desire. Spreeha Foundation, a Washington based 501(c)(3) non-profit organization, engages deeply within urban slum communities to establish an atmosphere where the community feels enabled to exercise their rights and responsibilities. spreeha.org
Theo Chocolate
Theo is proud to be the first organic and fair trade bean-to-bar chocolate company in North America. Our passion for making the highest quality chocolate, from the best cocoa, grown in the most sustainable ways possible drives us to do things differently; to help make the world a better place. theochocolate.com
U.S. Fund for UNICEF
The U.S. Fund for UNICEF works for the survival, protection and development of children worldwide by supporting UNICEF's work, and other efforts in support of the world's children, through fundraising, advocacy and education in the United States. unicefusa.org
VILLAGEREACH
VillageReach is a non-profit global health innovator that develops, tests, implements and scales new solutions to critical health system challenges in low-resource environments, with an emphasis on strengthening the "last mile" of healthcare delivery. VillageReach combines expertise across public health, technology, and business to bring life-saving innovation – new systems, programs and technologies – to scale and sustainability in the world's most underserved communities. villagereach.org
Waldron
Waldron is a trusted partner in leadership searches for organizations at the forefront of social impact. We put our results-focused methodology, international network and 30 years of experience to work on your behalf to identify leaders with the right combination of skills and attributes for success in the social sector. waldronhr.com
Water 1st
People living in extreme poverty have many needs, but we believe water and toilets come first. There is a powerful and direct link between human development and convenient access to water and toilets. Through the implementation of sustainable, community-managed water supply and sanitation projects, we are addressing the most fundamental issues of poverty, childhood death, and gender equality. water1st.org
World Justice Project
The World Justice Project, an independent, non-profit organization, develops communities of opportunity and equity by advancing the rule of law worldwide. worldjusticeproject.org
World relief sEATTLE
World Relief Seattle provides vital services to refugees and immigrants as they rebuild their lives in Washington state. The organization provides foundational resettlement services, including economic empowerment training for women, ESL classes, and a legal clinic. In 2016, World Relief Seattle resettled more than one-quarter of all the refugees entering Washington state, a total of 1,135 individuals. Over the long-term, refugees build mutually transformative relationships that prepare them to become fully functioning and vibrant participants in their communities.worldreliefseattle.org
---
CASCADES
---
3rd Creek Investments, Inc
3rd Creek is a consortium of organizations dedicated to providing exceptional service, accountability, and social responsibility. It provides investment advisory services, accounting assistance, venture capital funding, philanthropic grants and consulting services. Whether it is managing private investment portfolios or funding charitable projects worldwide, it believes in creating positive outcomes and sustaining them over the long run. 3rdcreek.com
501 Commons
Boosting the capacity of nonprofit organizations to thrive over the long term and effectively serve their communities, 501 Commons' programs and services support organizations so they have what they need to make a world of difference. 501commons.org
ACT for Congo
Based in Goma, Democratic Republic of Congo, a region where war has claimed over 5 million lives since 1998, ACT for Congo's medical, social, and economic initiatives foster peace and development. actforcongo.org
African Chamber of Commerce of the Pacific Northwest
Promotes an environment of direct trade and business prosperity between Africa and the Northwest United States. africanchamberofcommercepnw.com
All As One
All As One saves the lives of orphaned and abandoned children in Freetown, Sierra Leone. In a nation where thousands of children are left to survive on their own, All As One is a vibrant Children's Center that feeds, educates and cares for over 100 children every day. allasone.org
Awamaki
Awamaki helps women's associations in rural Peru start and run their own businesses creating high-quality artisan products and cultural experiences. awamaki.org
Big Water Consulting
Big Water Consulting is a consulting firm located in Seattle, Washington which specializes in assisting tribal, governmental and nonprofit clients in the fields of survey and needs assessment design and implementation, data collection and utilization, mapping and geospatial analysis, policy development, technical network development and capacity building and comprehensive project management and coordination. bigwaterconsulting.net
BOOST! Collective
Boost! Collective is strategic messaging and story-driven communications firm. We discover, write and tell powerful human stories. boostcollective.com

The Bo M. Karlsson Foundation
The Bo M. Karlsson Foundation awards higher education scholarships to underprivileged women in Nepal, one of the world's poorest and most undeveloped nations. By funding college and trade scholarships and providing a network of support, we help empower BMKF scholarship recipients to become confident, self-reliant, productive citizens in their communities and country. bomkarlsson.com/index.html

Burkitt's Lymphoma Kenya Fund
BLKF's mission is to increase the long-term survival of Kenyan children diagnosed with Burkitt's lymphoma. The organization's efforts focus on raising funds for an ongoing program of medical diagnosis and treatment. In addition, the program will provide for social, economic, and educational assistance so that patients and their families can complete treatment successfully. blkf.org
CAMBER COLLECTIVE
Camber Collective is a strategy consulting firm that helps organizations navigate complex change and achieve high performance against both financial and mission-related goals. It believes strategies rooted in a deep understanding of people and communities are most likely to enable organizations to thrive. cambercollective.com
Construction for Change
It's goal is to build safe, sustainable infrastructure for nonprofits across the world.  Construction for Change believes by allowing these organizations to focus on providing access to healthcare, education and economic opportunity, together, we can end global poverty. constructionforchange.org
Coopersmith Law + Strategy
Our law and strategic consulting expertise enables us to move efficiently and quickly. As a premier Northwest firm, we have deep roots locally, but have leveraged that knowledge into a powerful team of global experts. Our extensive expertise in both government and business allow us to offer you strategic guidance with global development, including work with multi-lateral organizations, global investment initiatives and business and strategic partnership opportunities. coopersmithlaw.com
CAPRIA
Capria is a global impact investment firm managing multiple funds that accelerate the flow of capital to deliver superior returns in emerging markets. capria.vc
Days for Girls International
Washable Feminine Hygiene for women in impoverished nations.  We coordinate volunteer manufacture and distribution of kits and assist communities and nations in creating programs to make sustainable kits possible. Why? Because no woman should spend days in her room without access to hygiene. daysforgirls.org
EarthCorps
Their mission is to build global community through local environmental service. Seattle-based EarthCorps trains emerging environmental leaders from across the United States and around the world and engages more than 10,000 volunteers each year to restore natural areas around the Puget Sound region. earthcorps.org
Eastern Washington University- Office of Global Initiatives
A regional, comprehensive public university located in Cheney, Washington, with programs also offered in Bellevue, Everett, Kent, Seattle, Shoreline, Spokane, Tacoma, Vancouver and Yakima.  Eastern is a driving force for the culture, economy and vitality of the Inland Northwest region.  A focus on personal attention, faculty excellence and community collaboration allows Eastern to accomplish its mission for preparing well-rounded students ready to hit the ground running in their chosen career fields. ewu.edu
Esperanza International Foundation
Esperanza International's mission is to free children and their families from poverty through initiatives that generate income, education and health, restoring self-worth and dignity to those who have lost hope. esperanza.org
Etta Projects
Etta Projects collaborates with communities, creating sustainable solutions to improve health, sanitation and clean water. ettaprojects.org

Evans School of Public POLICY AND GOVERNANCE – University of Washington
The Daniel J. Evans School of Public Policy and Governance is a graduate school of public policy and administration. Programs prepare students for public service careers. Graduates and faculty provide expertise and produce research that guides local, national and global nonprofit organizations and government agencies. evans.uw.edu
EXTEND THE DAY
Extend the Day is currently distributing a compact and commercial grade solar powered reading light to as many children who live without electricity as possible. This simple solar light will help children in disadvantaged countries to improve their future through education! We have projects worldwide and partner with organizations who are on the ground level locally run. extendtheday.org
Fuse IQ
Fuse IQ is a leading Seattle-based website design and development company that love tackling the complex technology and communications challenges nonprofits typically face. Our 15 years of experience working with nonprofits allows us to be your trusted advisor that is focused on your success while minimizing risk and maximizing ROI. fuseiq.com
Gambia Health Education Liaison Project (Gambia HELP)
Gambia Help enables communities in Gambia to protect, conserve and improve their own health, the health of their community, and their natural environment. gambiahelp.org
The Gardner Center for Asian Art and Ideas
The Gardner Center for Asian Art and Ideas, founded in 2009, offers dynamic public programs by specialists who provide informed perspectives and explore all facets of Asia, from history and culture to agriculture, global health and politics. seattleartmuseum.org/gardnercenter
Global Brigades
Global Brigades is the world's largest student-led global health and sustainable development organization. Since 2004, Global Brigades has mobilized tens of thousands of university students and professionals through skill-based programs that work in partnership with community members to improve quality of life in under resourced regions while respecting local culture. globalbrigades.org
Global Business Center at the Michael G. Foster School of Business, University of Washington
The Global Business Center's mission is to develop global business expertise by hosting and sponsoring outstanding international education initiatives. foster.uw.edu/centers/gbc
Global Leadership Forum
GLF is a leadership and development program for executive directors and senior staff of U.S.-based global non-profit (NGO), philanthropic and other organizations. The program consists of three retreats over three seasons, with monthly meetings in between. glfglobal.com
Global Peace WOmen
Global Peace Women (GPW) is a division of the Global Peace Foundation (GPF), a non-partisan, nonsectarian, nonprofit organization that promotes a values-based approach to peacebuilding guided by the vision of One Family under God.  globalpeace.org/women
GUATEMALA VILLAGE HEALTH
Guatemala Village Health uses the United Nations Millennium Development Goals, a valuable guideline for developing programs, to help families move toward a healthier life. Its strategies and programs always involve the villagers and their community leaders with work focused on three areas: education, health and economic development. guatemalavillagehealth.org
Healing Hearts Northwest
Healing Hearts Northwest is a 501(c)3 organization that aims to teach and train Rwandan health professionals to create an independent sustainable medical and hospital systems. healingheartsnorthwest.com
Health Leadership International
Health Leadership International is a Seattle-based volunteer organization comprised of professionals in the fields of education, healthcare, social services and technology/media. Our volunteers are committed to building sustainable health projects in Lao PDR. healthleadershipinternational.org
The Henry M. Jackson School of International Studies, University of Washington
The Henry M. Jackson School of International Studies at the University of Washington combines the social sciences, humanities, and professional fields to enhance our understanding of our interconnected globe. jsis.washington.edu
Highline College
As a public institution of higher education serving a diverse community in a multicultural world and global economy, Highline College promotes student engagement, learning, and achievement, integrates diversity and globalism throughout the college, sustains relationships within its communities, and practices sustainability in human resources, operations, and teaching and learning. highline.edu
Humanosphere
Humanosphere is an independent, frequently irreverent, news site devoted to covering the people, organizations and issues focused on making the world a better place. humanosphere.org
IE3 Global
IE3 Global provides high-quality study abroad, internship, research, exchange, and faculty-led programs to students of  partner campuses throughout the Northwest and beyond. Combining the former Oregon Abroad and IE3 Global Internships under one banner, IE3 Global administers programs in over 50 nations across the world. ie3global.org
Initiative for Global Development
The Initiative for Global Development (IGD) is a non-profit organization that drives poverty reduction by catalyzing business growth and investment in the developing world. igdleaders.org
INTERNATIONAL LEADERSHIP ACADEMY OF ETHIOPIA
Located in Addis Ababa, Ethiopia, ILAE works to develop a generation of leaders who will transform Ethiopia by offering a global education that nurtures students to discover their purpose, challenges them to think critically, empowers them to set and surpass their own standards and inspires them to transform
Ethiopia. ilacademy.org/
iLEAP
iLEAP is an international nonprofit organization with a mission to inspire and renew social leaders and global citizens through integrated leadership programs that ignite hope and transformation in the world. ileap.org
International Programs, Washington State University
International Programs serves as the Washington State University advocate for interaction between faculty, students, and citizens of nations and cultures worldwide. ip.wsu.edu
KOBI ACADEMY
Kobi Academy's mission is to provide exceptional education that empowers children in Ethiopia to be creative, achievement oriented, compassionate citizens committed to life-long learning and community stewardship. kobiacademy.org
Lift Up Africa
Lift Up Africa is a US nonprofit with an extensive network of partners and projects in East Africa. We support sustainable, community led projects that address poverty, malnutrition, lack of education and health care, and the impact of climate change on people, crops, animals and the environment. liftupafrica.org
Linksbridge
Linksbridge helps organizations and leaders gain insight and understanding from complex information and creates useful tools to effectively communicate plans and implement change. linksbridge.com
Literacy Bridge
It is our mission to empower the world's most underserved communities with life-saving and life-changing knowledge to reduce poverty and disease using innovative technology. literacybridge.org
Living Earth Institute
Empowering communities to protect their health and environment through the sustainable use of water resources. living-earth.org
Mavuno
Mavuno is a nonprofit organization that empowers local leaders in eastern Congo to end extreme poverty in their own communities. We organize communities and build businesses at the grassroots level. www.mavuno.org
The Mifos iNITIATIVE
The Mifos Initiative aims to speed the elimination of poverty by coordinating a global community that builds, supports, and uses Mifos X, a free and open source platform that enables financial service providers to more effectively and efficiently deliver responsible financial services to the world's 2.5 billion poor and unbanked. mifos.org
Minerva Strategies
Minerva Strategies uses smart communication to inspire action and create positive change. We are well connected in the social change sector, with strong expertise in global health and development, and we bring a keen understanding of clients' opportunities and constraints. minervastrategies.com
Mona Foundation
Mona Foundation supports grassroots education initiatives that raise the status of women and girls worldwide. Mona Foundation achieves that goal by partnering with local leaders who are inspired to respond to the challenges facing their communities by investing in the education of children and youth. monafoundation.org
MovingWorlds
MovingWorlds is a social impact organization addressing the global talent gap. Our online matching and support tool connects people who want to travel and volunteer their skills – go Experteering – on their own or through corporate-sponsored programs. movingworlds.org
Mountain Safety Research (MSR)
MSR Global Health is focused on improving access to basic human needs for people living in low-resource settings around the globe. We believe the same trusted engineering that creates gear for challenging outdoor environments can find solutions to help these communities gain greater access to safe water, food and shelter. msrglobalhealth.com
NPH USA
NPH USA supports Nuestros Pequeños Hermanos, which is raising more than 3,400 orphaned, abandoned, and disadvantaged boys and girls in Bolivia, the Dominican Republic, El Salvador, Guatemala, Haiti, Honduras, Mexico, Nicaragua and Peru. nphusa.org
Oikocredit Northwest
Oikocredit Northwest USA was established to support the work of Oikocredit UA, an international development cooperative which helps poor and marginalized people by empowering them with credit. We are comprised of dedicated volunteers who are committed to spreading the word about microfinance as a pathway out of poverty. oikocreditnorthwest.org
One by One
One By One partners with communities to develop and support holistic fistula treatment and increase access to safe childbirth for all women. fightfistula.org
OneWorld Now!
OneWorld Now!'s mission is to develop the next generation of global leaders. Our model of international education opens up opportunities for high school students to acquire 21st century
leadership skills, learn world languages like Korean, Chinese, Arabic and Russian, and access summer study abroad programs. oneworldnow.org
Oxfam America
Oxfam America is an international relief and development organization that creates lasting solutions to poverty, hunger, and injustice. Together with individuals and local groups in more than 90 countries, Oxfam saves lives, helps people overcome poverty, and fights for social justice. oxfamamerica.org
Pacific Lutheran University
Wang Center for International programs improve the understanding between China and the United States throught the work of poverty alleviation and language teaching programs. plu.edu/wang-center
Pangea GIVING
Pangea Giving supports grassroots organizations globally to improve the well-being of their communities through engaged giving. pangeagiving.org
Partners Asia
Partners Asia supports emerging leaders and community-led initiatives which improve the lives of the most vulnerable people of Southeast Asia. partnersasia.org
PeaceTrees Vietnam
PeaceTrees Vietnam is a humanitarian organization dedicated to healing communities affected by war. It sponsors landmine removal and education, survivor assistance, and citizen diplomacy in order to renew relations with the Vietnamese people. peacetreesvietnam.org
Planned Parenthood of the Great Northwest and the Hawaiian Islands
PPGNHI draws upon its expertise as a leading provider of sexual and reproductive health services and comprehensive sexuality education to build the capacity of partner organizations around the world. PPGNHI believes sexual and reproductive rights are basic human rights and that everyone should have access to quality health care. ppgnhi.org
Potavida
PotaVida enables aid organizations to make better decisions by collecting accurate data from the field in real time and distilling it into actionable insights. PotaVida creates technical solutions that work, are simple to use, and result in dramatic benefit to people in need. PotaVida's first product, the Smart Solar Purifier, disinfects water using just sunlight for household use in disaster relief and refugee contexts. In addition to providing safe drinking water at a dramatically lower cost, every Smart Solar Purifier records its own usage data. These data are downloaded to mobile devices to provide instantaneous feedback in the field, and are also synced in the cloud, analyzed at the program level, and sent to decision makers. potavida.com
RAINMAKERS TV
RainmakersTV is a documentary series established to communicate stories of leadership, innovation and social responsibility that inspire global transformation. rainmakers.tv
RenegAID Innovative Disaster Relief
By producing innovative relief projects and programs, RenegAID™ is dedicated to improving people's ability to reestablish themselves in catastrophic disasters. renegaid.org
Restless Development
Restless Development USA works to establish strategic partnerships with international development agencies, the US government, United Nations agencies, the private sector, and NGOs to advance youth-led development policies and practice and to raise interest and investment for Restless Development's global work. restlessdevelopment.org/usa
RESULTS – Seattle
RESULTS is a movement of passionate, committed everyday people. Together they use their voices to influence political decisions that will bring an end to poverty. results.org
Richter International Consulting
Dave Richter has been living and working in the international arena most of his life.  He has lived as an expat in Africa and in Asia (on three occasions).  He has managed 24-hour medical assistance operations in Asia and the Americas, and is fluent in Mandarin. This experience provides Richter International Consulting with the practical hands-on knowledge needed to solve the complex problems which are inherent to international assignments. richterintl.com
The Rose International Fund for Children
The Rose International Fund for Children helps 'differently-abled' and disadvantaged children and adults in Nepal and other developing countries. trifc.org
Rwanda Girls Initiative
Rwanda Girls Initiative, believing education is a right and not a privilege, is dedicated to the education and success of girls. rwandagirlsinitiative.org
Schools for Salone
Schools for Salone is a non-profit organization committed to helping Sierra Leoneans rebuild the many rural schools destroyed during their country's ten year long civil war that ended in 2002. We have built 16 schools and 2 libraries since 2005. schoolsforsalone.org
SE Asia Foundation
SE Asia Foundation emphasizes education for girls, provide hands-on coaching for sustainability, comply with the Istanbul Principles, and insure religious inclusion. seafund.org
Seattle Metropolitan Chamber of Commerce
The Chamber engages the innovation and entrepreneurship of its members to create a strong economy, advocate for a vital business environment, and build sustainable and healthy communities in the Seattle region. seattlechamber.com
Shoreline Community College
Shoreline Community College is recognized for inclusive excellence in teaching and learning, student success, and community engagement, and serves the educational, workforce, and cultural needs of our diverse students and communities. The International
Studies program informs students on world issues and provides skills needed for careers at home or abroad. shoreline.edu
Sister Schools
Sister Schools teaches compassion, service and social responsibility by partnering students in Washington State schools with children in Ugandan schools and orphanages. sisterschools.org
The Tai Initiative
The Tai Initiative supports and encourages the development of
trusting communication between the United States of America and the People's Republic of China by networking and encouraging the subnational level of relationship. taiinitiative.org
Technology & Social Change Group at the University of Washington Information School
TASCHA explores the design, use, and effects of information and communication technologies in communities facing social and economic challenges. tascha.uw.edu
Thriive
Thriive's mission is building shared prosperity in vulnerable global communities. We do this by making pay-it-forward loans to small businesses so they can grow and create jobs. Instead of repaying
the loans to Thriive, they repay them by making in-kind donations of products or job training to people in need. thriive.org
TiE Seattle
TiE Seattle is a non-profit global community welcoming entrepreneurs from all over the world. We believe in the power of ideas to change the face of entrepreneurship and growing business through our five pillars: mentoring, networking, education, incubating and funding. seattle.tie.org
TILLER
Tiller designs, develops and manages high-impact events, meetings, conferences, and trips. We believe in a hands-on approach and value working directly with clients to build customized programs. tillerglobal.com
Trade Development Alliance
The Trade Development Alliance promotes Greater Seattle, including King, Snohomish, and Pierce Counties, as one of North America's premier international gateways and commercial centers. seattletradealliance.com
University of Puget Sound
The mission of the university is to develop in its students capacities for critical analysis, aesthetic appreciation, sound judgment and apt expression that will sustain a lifetime of intellectual curiosity, active inquiry and reasoned independence. pugetsound.edu
University of Washington Bothell
University of Washington Bothell holds the student-faculty relationship to be paramount. We provide access to excellence in higher education through innovative and creative curricula, interdisciplinary teaching and research, and a dynamic community of multicultural learning. uwb.edu
University of Washington, The Ellison Center for Russian, East European & Central Asian Studies
The Ellison Center promotes in-depth interdisciplinary study of all major postcommunist subregions – Eastern and Central Europe, the Baltic region, the Caucasus and Central Asia, and Russia – in order to understand the legacies of the imperial and communist past as well as to analyze the emerging institutions and identities that will shape Eurasia's future. jsis.washington.edu/ellison
University of Washington International and English Language Programs
UW International and English Language Programs provide a wide variety of programs for both undergraduate and graduate students to help you improve your English language skills, prepare for further study in the United States and learn about American culture, business and other subjects. ielp.uw.edu
University of Washington, School of Law Graduate Program in Sustainable International Development
The SID LL.M. program builds upon the groundbreaking work of founder Roy Prosterman who pioneered land reform as a means to secure prosperity for the rural poor. It is the first graduate program at a U.S. law school to focus on international development law.  Students learn through an innovative, hands-on, and practical program, designed to provide them with the skills needed to face the international development challenges of the 21st century.  law.washington.edu/sid
Upaya Social Ventures
Upaya's mission is to create dignified jobs for the poorest of the poor by investing in small businesses in India's poorest communities.Upaya creates dignified jobs for the poorest of the poor by building scalable businesses with investment and consulting support. upayasv.com
VISTA HERMOSA FOUNDATION
Vista Hermosa Foundation was established by Ralph and Cheryl Broetje in 1990 to carry out the mission of "bearing fruit that will last." In addition to supporting local education programs in the Vista Hermosa community, VHF invests in the development of holistic, sustainable communities in East Africa, India, Haiti, Mexico, and the United States. vistahermosafoundation.org/
Washington Biotechnology & Biomedical Association
WBBA is an independent, non-profit trade association serving the life sciences industry in the state of Washington. Our members include organizations engaged in, or supportive of, research, development and commercialization of life science technologies. www.washbio.org
Washington Clean Tech Alliance
The Washington Clean Technology Alliance is the largest state cleantech trade association in the nation, representing over 200 businesses and organizations. Founded in 2007 by business leaders, the WCTA facilitates the generation and growth of cleantech companies, jobs, products, and services in order to advance the state's position as a leader in cleantech. wacleantech.org
Washington Council on International Trade
WCIT is the only organization in Washington dedicated exclusively to advocating for public policies that increase our state's international competitiveness. wcit.org
Washington Global Health Alliance
The Washington Global Health Alliance (WGHA) works to enhance and expand Washington's global health impact and showcase our region's role as a leading center for global health activities. wghalliance.org
Washington Nonprofits
Washington Nonprofits builds a strong, collaborative network of nonprofits serving Washington communities through advocacy, education and capacity building. washingtonnonprofits.org
West African Vocational Schools
West African Vocational Schools is a Christian, Seattle-based nonprofit that teaches job skills to people in Guinea-Bissau, one of the smallest and poorest countries in the world. wavschools.org
Women's Enterprises International
WEI is a Seattle-based nonprofit, dedicated to creating opportunities that equip women in Kenya and Indonesia overcome poverty and transform their lives and communities for over 16 years. womensenterprises.org
Woodland Park Zoo
Woodland Park Zoo saves animals and their habitats through conservation leadership and engaging experiences, inspiring people to learn, care and act. zoo.org
World Affairs Council
As a hub for all things international, the World Affairs Council creates programs and opportunities for local people to interact directly with leaders, educators, and professionals from around the world. world-affairs.org
World Trade Center Seattle
WTCSE serves as a tribute to the importance of international trade in our region, providing an environment where business leaders can come together to share ideas and strengthen their connections. wtcseattle.com