From Our Blog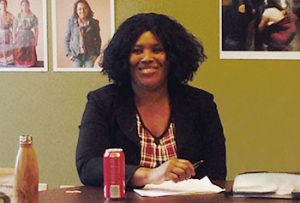 The first ever U.S. – Africa Leaders Summit was held in Washington, D.C. August 4-6. Themed "Investing in the Next Generation," representatives from 49 African countries participated in the event hosted by President Barack Obama. The Summit aimed to strengthen ties between the U.S. and Africa by focusing on trade and investment in the region, as well as highlighting America's support of Africans and the security and development of the continent.
Aze Malawo, a Seattle-based international development consultant who attended the Summit, led Global Washington's September Executive Director Roundtable where she recapped the event and spoke about the road ahead.Malawo, originally from Zambia, focuses her work on socio-economic development and provides advisory services to numerous organizations, including the African Union Mission. Malawo was joined at the roundtable by a number of Global Washington members whose work is focused in Africa. [Read More]
---
Recent posts from our blog
---

Subscribe to our blog
Featured Member Organization
Featured Organization: Snow Leopard Trust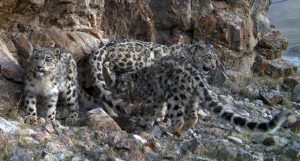 For years, Brad Rutherford only heard stories of conflict regarding the relationship between wolves and ranchers in the U.S., elephants and farmers in Africa and snow leopards and herders in Asia. When members of Snow Leopard Trust first spent time with herder communities in snow leopard habitats, snow leopards were considered the enemy of these communities because the big cats preyed on valuable livestock.
Today, things are different. Herder communities in the five most important snow leopard regions (China, India, Kyrgyzstan, Mongolia and Pakistan) have learned to live peacefully with these animals through the development of a positive coexistence. [Read More]
Members In The News

Humanosphere, a Global Washington member, covers global health, poverty and inequity. They are a go-to news source for news, conversation and analysis around global development issues. In this article, they recap a recent UNICEF report on the amount of violence faced by children worldwide. UNICEF USA is also a Global Washington member.
By Tom Murphy
It is one of the shocking facts revealed in a new report on violence children face, by the United Nations' Children's rights and emergency relief organization (UNICEF). The report finds that children are exposed to violence both directly and indirectly at a very young age. One out of every three children between 13 and 15 are bullied. Then there is the fact that 80% of children between the ages of 2 and 14 are 'subjected to some kind of violent discipline in the home.' Hidden in Plain Sight brings together data on violence from 190 countries to provide a picture of what children face today.
Read more: http://www.humanosphere.org/human-rights/2014/09/startling-amount-violence-faced-children-finds-report/
---
Recent Members In The News
---
Get Involved
Career
Careers In International Development
Find paid positions, internships, volunteer positions, board of directors positions with our member organizations.
Recent Jobs

Event Support at World Affairs Council
Location: Seattle, WA, United States
Marketing & Communications Intern at williamsworks
Location: Seattle, WA, United States
Communications Senior Manager at williamsworks
Location: Seattle, WA, United States
MBA Intern at williamsworks
Location: Seattle, WA, United States
Research Intern at williamsworks
Location: Seattle, WA, United States