President, SkillNations, Seattle: Monika Aring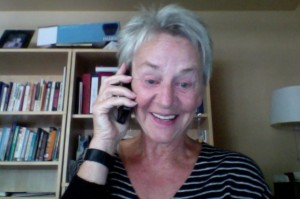 1)   How would you describe your job?
I am self employed.  My job on any given day depends on the contracts and deliverables I have.  For example, right now I have 3 contracts;
- With the IDB and Gov of Costa Rica to help that country with examples of how to move their economy up 2 points on the WEF scale – which  eans helping them develop strategies to remove the enormous skills mismatch in their economy so that the skills produced by the K-20 education institutions are the skills demanded for high growth sectors in their economy
- With a large contractor for USAID for whom I'm writing a large paper that defines my field – workforce development – as a field of its own, not simply as a stepchild of education or economic development
- With the Asian Development Bank and the ILO – to write a 40-p paper examining employment and employability issues for the 10 ASEAN member states before they join as a common market in 2015
2)   What is a given day at the office like?
As it's my office, any given day will find me talking with my research assistants, or in a coffee shop, writing/doing emails, or talking on the phone or via Skype with clients about what they need.  I also spend some time dealing with requests for being bid on future work.
3)   What is your favorite thing about your job?
The freedom, flexibility, pleasure of working with such brilliant and wonderful clients and colleagues on an issue we all care deeply about.  After all, without jobs absolutely nothing works in a country, right?  Jobs finance health, education, infrastructure.  Moreover they provide meaning and a way for people to contribute and participate in their society.
4)   How did you become interested in your field/global development?
I decided in 1980 that my life would be dedicated to creating a better future for the world's young people.  Then, when I went around the world on a global benchmarking project I met hundreds of young people in country after country, asking me what would become of them?  Right now one third of Latin America's youth have neither skills nor jobs.
5)   What is your educational background?
I started out with undergraduate work in design – this helped me enormously to understand how to design programs and projects, and it helped me see systems, which is essential.  I then got two undergraduate degrees in languages and music.  The music helps enormously when it comes to collaborating – you have to listen while you play – intently – to make it all work.  Then I got a Master's at Harvard's Kennedy School of Government.  That brings with it a tremendous amount of credibility.
6) What did you do after graduation?
I went to work for one of the leading east coast think tanks, founded by Harvard and MIT, to found a Center for Workforce Development and built it into a $54 mil enterprise all on grants and contracts.
7) What have your previous jobs been that led to this career path?
As a young woman out of college I led a major downtown revitalization project that turned out to be astoundingly successful.  I saw that I could make big things happen and motivate people to create a different future.
8) What would you say is your biggest skill that has led to your success?
-My deep abiding commitment to a world where all of us have the resources to sustain ourselves, our families, our communities, and our environment
-My ability to see the whole, not just the parts.  I am able to see and ask "what's missing that would make a difference," and then engage others in helping find it and put it in place
-My strong analytical mind
-My very highly developed people skills – I am absolutely confident and free to be with people wherever and however they are
9) What are your Goals for the future?
To have a major influence in my field – for me that is to help practitioners and donors realize that it's easy to put programs in place – however, the real challenge, is to help a country build the capacity to adapt/evolve/develop its own solutions, and to pull together by doing so.  You can't develop a workforce without economic goals, and you can't get people to pull together without real leadership, and this leadership needs to be able to align the various stakeholders in the country to do what's needed
10) If you could give one piece of advice to people entering the field of Global Development what would it be?
Do not be naïve in assuming that technical solutions will work.  I've often heard young grads from Harvard and elsewhere say, "well, if that country would only adjust its xyz policy it would work…" there is a reason the XYZ policy is in place.  Being skilled and discerning in how to create an environment where that policy can change is the art that you hardly learn in school.
Be humble.  Go out and make a difference – somewhere, anywhere.  Learn about yourself.  Tell the truth, act from your heart and your mind.
Look for what's working in a country or community.  Don't focus on what's wrong.  And look for what's working and great in you!  And trust life to teach you what you need to learn!