A Roundtable with F.K. Day of World Bicycle Relief

Those working in this region of the world may already be familiar with the particular challenges of development work in sub-saharan Africa. Please join us for a short presentation and round-table discussion with F.K. Day, who will present World Bicycle Relief's innovative model, talk about their experience partnering with the private sector, and facilitate discussion on how to address key challenges and do meaningful work in the area.
This discussion is free and open to all who are interested as space allows.
Date: Friday, February 15
Time: 2:45 – Registration
3:00 – Presentation and Discussion
Location: The HUB Seattle
220 2nd Avenue South Seattle, WA 98104
Price: Free
---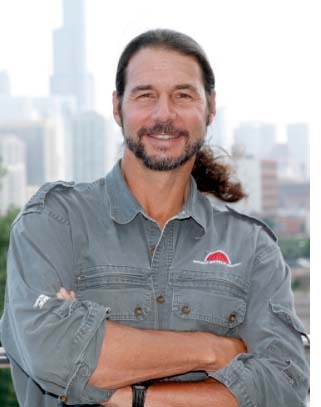 Frederick K. W. Day (F.K.)
Co-Founder / President: World Bicycle Relief NFP
Co-Founder / Executive Vice President: SRAM Corporation
Frederick (F.K.) Day is a long time Chicago businessman, entrepreneur and humanitarian. In 1987, Day, his brother Stan and friends founded leading bicycle component supplier, SRAM Corporation. SRAM produces high-end bicycle components including drive-trains, brakes, suspension and wheels; brands include RockShox, Avid, Truvativ and Zipp. Today, SRAM operates 14 facilities in the US, Europe and Asia and employs over 2,700 people. Driving annual revenues in excess of $500 million, SRAM is the largest bicycle component supplier in the US and the second largest in the world.
In 2005, Day and his wife Leah Missbach Day founded World Bicycle Relief, an international non-profit organization providing access to independence and livelihood through the power of bicycles. Day uses his 20+ years of product development, supply chain management and business experience to lead World Bicycle Relief as it delivers large-scale, comprehensive bicycle programs in developing countries. World Bicycle Relief specializes in supply chain management including bicycle design, global sourcing, field assembly, mechanic training and spare parts supply for disaster recovery and poverty relief initiatives. Working in partnership with NGOs and government ministries, World Bicycle Relief executes bicycle programs that provide access to healthcare, education and economic development. Today, World Bicycle Relief employs over 80 people in the US and Africa, and runs three offices and bicycle assembly facilities in Zambia, Zimbabwe and Kenya. To date, over 125,000 specially designed, locally assembled bicycles have been distributed and over 800 field mechanics have been trained. Recently, Day and World Bicycle Relief were named #12 on Barron's list of the World's Top 25 Most Effective Givers.
In addition to his work in the bicycle industry, Day is actively involved with education and entrepreneurial studies, technologies, alternative energy, environmental conservation and remediation. Day is a long-standing board member of his alma mater, the all-boys college preparatory school in Western Connecticut, South Kent School. Day studied Economics at Wayne State University and attended Tulane University majoring in Economics and Latin American Studies.
Day is married to photographer, Leah Missbach Day. They live together with their six year old son, the fireman and construction worker, Lincoln Ray Day.
Presented by the Seattle Society for International Development
In partnership with the Society for International Development Washington, DC. and Global Washington
Sponsored by SightLife and Path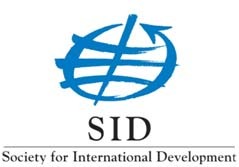 A bi-coastal simulcast discussion about the value of integrating global health approaches with women's economic empowerment.
Guest speakers
When: Wednesday, January 30, 2013
12:30pm sharp – 2:30pm (Light refreshments will be served)
Registrations starts at 11:30 am
Where: Sightlife Headquarters
221 Yale Ave N, Suite 450
Seattle, WA 98109
Cost: $15 for SID and GlobalWA Members, $30 for non-members
Purchase your ticket soon! This event is limited to 50 participants!
Sponsored by:
It's Global Health Month in Seattle! Are you feeling inspired?
Do you want to contribute to ground breaking innovation and change? Work in a field that battles to discover solutions for diseases? Join the industry that strives to instill healthier practices of childbirth and healthier quality of life for men, women, and children?
If so, join Global Washington for our 4th Global Workers Series Event with a special emphasis on global health! Our speakers will be:
Jenna Herron, Recruiting Coordinator, Human Resources, PATH
SaraBeth Ross, Global Recruiting Coordinator, PATH
Richard Wilkinson, HR Director, the International Training and Education Center for Health (I-TECH)
They will give you an inside perspective about their organizations, talk about what they look for in a candidate, offer advice on pursuing a career in global health, and more!
Date: Thursday, July 26
Time: 5:00 – 7:00pm
Location: iLeap Office in the Good Shepherd Center
4649 Sunnyside Ave N. Suite #400
Seattle, WA 98103
Price:  $10
Poonam Ahluwalia, global activist for youth employment and President and Founder of YES, will talk about YES' newest project: YouthTrade. This exciting new venture adds the final piece to the puzzle of youth entrepreneurship. In the United States, young entrepreneurs have access to business development services that support the launch of new ventures. YouthTrade has been created to give these young entrepreneurs access to markets that will allow them to succeed.
Date: Wednesday, July 18
Time: 4:00- 5:30pm
Location: Fremont Abbey Arts Center
4272 Fremont Avenue North
Seattle, WA
Price: Free
Like Fair Trade - YouthTrade™ aims to be an organized social movement in that will create dedicated markets for goods and services produced by young entrepreneurs under the age of 35 years. The core irresistible proposition is that by promoting goods and service of triple bottom-line (people, planet, profits) young entrepreneurs and persuading consumers to try YouthTrade™ products, we the people will POWER a revolution that will generate large scale youth entrepreneurship and be an inspiring platform for young and old.
Why YouthTrade™ Lack of opportunities for youth is a domestic and global crisis of titanic proportions – add to it the resignation that our US youth feel in this polarized political environment and the economic crisis – many youth feel like a cog in the wheel. We need to put into place a BIG IDEA – that will capture their imagination and inspire creative action.
YouthTrade™ is the BIG IDEA.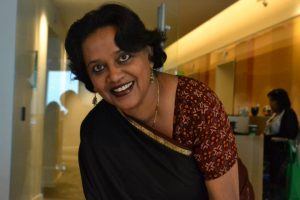 Poonam Ahluwalia
President and Founder of YES
Poonam Ahluwalia is recognized as a global activist for youth employment and entrepreneurship. As President and Founder of YES, she has worked tirelessly for the past twelve years to successfully bring youth employment to the global agenda. Under her leadership, the work of YES has mobilized stakeholders in over 120 counties around the world to work toward finding innovative ways to promote youth entrepreneurship and employment – this is her contribution towards ending hunger and poverty.
Since founding YES in 1998, Ahluwalia's has served as the mentor of over 55 YES Country Networks around the world, and organized five Global Summits, 5 Regional Summits and countless in-country forums. Through her innovative, low-touch, high impact approach to development there have been over 400 projects initiated and implemented by young people throughout the world. This year (2012) marks the final year of the YES Campaign, and Ahluwalia is passionately focused on building two global programs that educate and empower young people to be entrepreneurial and live the life of their dreams. Transitioning from capacity building, Poonam is now focused on opportunity building, namely through a new project called YouthTrade which certifies mission-driven businesses of young entrepreneurs. YouthTrade is an innovative new architecture designed to accelerate mission-driven entrepreneur by providing them access to markets and building demand for their products. On May 21 2012 – 30 YouthTrade certified products were launched in 28 Whole Foods Markets in the North Atlantic Region.  It is now her dream to build YouthTrade as a global architecture to build youth businesses.  She lives in Lexington MA with her husband and two children.

More info available on the Annual Conference page of our website
A workshop with Lori Brown, World Vision's National Director for Volunteer & Sponsor Engagement
Does your organization need some new faces?
Is your organization overwhelmed?
Don't know how these volunteers can assist you?
A source of expertise and energy, volunteers can be useful to any organization. They may bring new ideas or simply free up time for your employees. Tap into the powerful resource of volunteers and interns in order to strengthen your organization.
Learn how you can effectively integrate and utilize volunteers and interns into your organization. Lori Brown, World Vision's National Director for Volunteer & Sponsor Engagement, will share her expertise and wisdom on strategic and sustainable use of volunteers and interns. Come join Global Washington to learn how volunteers can benefit you!
Date: Thursday, June 7th
Time: 3:30 – 5:30
Location: Logan Building Conference Room
500 Union St., Suite 928
Seattle, WA 98101
Price: 
$5 – GW members (use member discount code at checkout)
$10 – Non-members
Register: click here 
---
Speaker Bio
Lori Brown has served as a director of fundrasing and volunteers for the past 20 years, establishing programs and practices to leverage the time and talent of passionate supporters to achieve significant outcomes for organizations.  She currently serves as the National Director of Sponsor and Volunteer Engagement for World Vision, which works in 100 countries around the world among the poorest of the poor.
3rd Global Workers Series Event
A workshop with Jill Walser, Resume Writer, Interview Coach, and Job Search Strategist, I Got A Job
Have you ever walked into an interview and been asked "why are some countries rich and some countries poor?"  Have you ever struggled to positively represent your volunteer experience on your resume? Each industry's interview and resume has its tricks of the trade and key answers that employers want to see. Come join Global Washington for a interview and resume workshop from I Got A Job's Founder Jill Walser.
Date: Thursday, May 31st 
Time: 5:00 – 7:00
Location: Good Shepherd Center: 4649 Sunnyside Ave. N, Suite #400, Seattle, WA 98103 USA
Price:  $10
Many people dream of helping people in developing countries to lift themselves from poverty and improve their lives. Motivations for a career in international development range from starry-eyed idealism or a desire for cross-cultural experience and travel, to a specific desire to use one's skills in a particular region.
Because so many people find international work to be exciting, and because opportunities in the field are limited and require specific skills, the job search can be extremely competitive. To be successful, it's important to gain an understanding of the field, the types of organizations involved, the types of jobs available, and most importantly, the skills and experience needed. There's a lot to learn; resources are listed at the end of this article.
Types of Organizations
The types of organizations that work in international development can be split into several categories.
Mission
There are two main branches of international "aid" work. Relief work focuses on more the short-term alleviation of poverty and direct implementation of life-saving interventions, such as providing shelter, water, sanitation, health care, and food aid to people displaced from their homes due to conflict or natural disasters.
Development work focuses on longer-term, sustainable solutions to problems, such as helping communities develop long-term livelihoods strategies through improved agricultural practices, microfinance or other forms of economic development; working with communities and governments to improve basic services including education, health care, and water and sanitation; and building capacity of civil society.
While each of the mission areas requires specific technical expertise, they may also overlap in communities that are in the stages of early recovery, such as post-conflict zones. It's important to gain an understanding of each of these program areas.
Donors vs. Implementers
Funders or donors are organizations that provide the financing for development work. These include:
Federal government (in the US, USAID is the most prominent, but other agencies such as the State Department, Department of Defense, and sub-agencies such as the Dept. of Agriculture's Foreign Agriculture Service also play a role; other countries have their own aid agencies like CIDA, DIFID etc.); state and local government may also promote international trade.
Foundations and philanthropies (including family foundations like the Bill & Melinda Gates Foundation; community foundations; operating foundations etc.)
Individual donors (typically donating to NGOs)
Multilateral organizations (including the United Nations and its affiliates, as well as international banks like the Asian Development Bank, etc.)
Do-ers or implementers actually implement the work, run projects and programs, organize policies, advocate on behalf of their constituencies etc. These include:
Non-governmental organizations (NGOs) or Nonprofits
For-profit contractors (like Chemonics, DAI, MSI, etc.)
Government agencies (some work is actually conducted by DOD, State etc.)
Multilateral organizations.
Hiring Methods
The hiring methods of these organizations differ tremendously. For example, nonprofit organizations and for-profit contractors may be open to networking and referrals and may appreciate volunteer experience the most. Certain websites (listed at the end of the article) are used frequently to post jobs. Government agencies like USAID often hire only through extremely competitive special fellowships like the Presidential Management Fellowship or through contracts via GlobalCorps, and are quite difficult to enter. The multilateral organizations have an even more difficult and complex hiring process—and often have quotas limiting the number of people they can hire from different countries. Applications for both federal government and multilateral government require much more in-depth resumes and application forms than for nonprofit and government.
Types of Jobs and Specializations; and Skills Required: NGOs and "Do-ers"
Looking specifically at NGO jobs and other "implementation" jobs in international development, there are two main types of jobs, the support jobs and the program delivery jobs. These can be sub-grouped into "headquarters" (US) jobs and "in-country" jobs in a developing country. In a tiny nonprofit, one or two paid US staff might do just about all of these jobs; while in a huge NGO, these jobs might be quite specialized.
Support Roles
There are certain jobs that will exist at any nonprofit organization, which don't always require as much mission-specific expertise. These include:
Fundraising and contract development. The essential reason there is a headquarters office of a US-based NGO is to raise money. Positions exist in grant writing or institutional giving as well as the many layers of individual giving, including annual campaigns, bequests, direct mail, sponsorships, etc.
Accounting, finance and operations
Human resources—though you might have to have some amount of international recruitment experience to qualify, which is different from regular domestic experience.
Information technology
Communications
Advocacy and policy analysis
Program-Related Roles
Program management (titles include, in order of most entry-level to highest-level: program assistant, program coordinator, assistant program officer, program officer, program director, chief of mission): These jobs require serving as a liaison and technical support provider to program staff who are "in-country" and well as direct in-country roles. In order to be effective in such a position, a candidate must have enough understanding of how international development works as well as cross-cultural differences to be helpful to people in-country. Therefore, to obtain a position in program management in any large NGO, typically a candidate must have:
2 years of recent international development work or volunteer experience, in which you have built real program management skills. Travel, tourism, or study abroad alone does not really qualify you. I strongly encourage people who are serious about international development to consider joining the Peace Corps or other international volunteer experiences—but to know that many other candidates also work in the Peace Corps and so this type of experience is necessary but not sufficient on its own to qualify you.
Fluency in an in-demand foreign language relevant to the geographic area where the programs are housed: French and Swahili for much of Africa; Arabic for North Africa and the Middle East; Spanish or Portuguese are the most important to consider. The more difficult or unusual the language, the more it will distinguish you from the competition (i.e. Arabic is highly in demand because it is so difficult to learn and because of increasing development and international relations work in the Middle East and North Africa).
A Master's degree in a relevant field, such as public administration, global public health, or another technical field is worth considering.
Program evaluation/ Monitoring & Evaluation (M&E): these positions relate to researching the impact of development work to ensure that it is positively affecting those it is meant to help. An understanding of program evaluation and statistical analysis is important—but in addition, having the skills described for positions in program management are also important.
In-Country Jobs
Positions working at an NGO in a developing country are an excellent way to launch a career in development, either with the goal of staying abroad or returning to work in the headquarters (US) office. The biggest challenge of finding such positions is that an NGO will have to pay for your travel, arrange a visa, etc. and this costs them significant money; in addition, many less experienced job-seekers think they want these jobs and can't handle the cultural and lifestyle differences they encounter once abroad—and have to be sent back to the US, at tremendous expense to the NGO. So, again, you face a Catch-22 because you need work or volunteer experience in a developing country first before you are qualified for a position—which is why I recommend Peace Corps or similar volunteering as a necessary (but not always sufficient) first step.
Like HQ positions, field positions mostly fall into two categories. Operations consists of Finance, Human Resources, IT, Administration, Procurement, Logistics, and Security. In a development context, most of these positions will likely be filled by national staff. Program positions most likely to be filled by those with experience the equivalent of a Peace Corps Volunteer include Grants Manager/Funding Coordinator/Program Support Officer, Monitoring and Evaluation, and Capacity Building/Partnership Coordinator. Other positions such as Technical Coordinators and Program Managers are ideal for those with significant technical expertise in fields such as health, agriculture, water and sanitation, etc.
Most organizations also have Area Coordinators/Field Managers, who manage operations and programs in a specific part of the country. These managers may have worked their way up through the ranks on either the program or operations side. They are expected to know a bit about everything. This is often the launching ground for those looking to move up the management ladder and become a Country Director.
Jobs at Funders
Some of the jobs at funders are quite similar to those described above, but there are certain differences. One of the main differences is that the program roles are focused more on monitoring & evaluation or technical support; whereas at a funder you are more focused on choosing which programs to fund and evaluating their impact.
Where the Jobs Are
The majority of jobs in international development exist in developing countries; there are in-country positions in just about every developing country on earth, though some countries are too dangerous to have a large international development presence and others are "developed" enough to have fewer opportunities.
The majority of jobs in international development in the United States exist in Washington DC and New York. A quick search of http://indeed.com, a job board aggregator, for the term "international development" will show that hundreds of jobs in the field are in the DC area; a search of Idealist.org for international organizations in DC finds 315, and New York has 306 (by comparison, Washington State has 68 in Idealist). Virtually all of the jobs in corporate contractors to USAID (such as Chemonics, Abt, etc.) are in DC, as well as jobs at USAID itself and many NGOs. Many jobs exist in New York City, especially in programs related to human rights or affiliated with the United Nations.
Using the National Center for Charitable Statistics to find the largest 100 NGOs in international development and relief, I found that 32% are located in the DC area (DC, VA, and MD); 13% in NY, 6% in Florida, and 5% in California. There are a handful of large NGOs in other cities; for instance, CARE International and Heifer International are based in Atlanta, GA; Mercy Corps is headquartered in Portland, OR; and Partners in Health and Oxfam in Boston.
In Washington State, there are several large international organizations, including the largest foundation in the world, the Bill & Melinda Gates Foundation, and two of the 100 largest international NGOs: PATH, headquartered in Seattle, and World Vision in Federal Way, WA. A search of the National Center for Charitable Statistics finds over 100 international nonprofits in Washington State with budgets of over $130,000; including World Vision, PATH, Health Alliance International, Childcare Worldwide, Pilgrim, World Concern, Landesa, International Children's Care, Global Partnerships, Music for Life, Clear Path, Agros, Forward Edge, Initiative for Global Development, and Teachers without Borders. (In comparison, a search of international organizations in California finds 100 with budgets of over $1.8 million, and a search in DC finds 100 with budgets of over $3.8 million). Aside from NGOs, are also a good number of international organizations in Washington State that are part of universities, such as the UW Department of Global Health, Evans School, etc., and government agencies such as the WA Dept. of Commerce, U.S. State Department Passport Agency, and World Trade Center Tacoma.
Pathways to a Career in Development
There are many ways to launch a career in international development:
Start with Peace Corps or other extensive in-country volunteering, followed by several internships and research experiences either in the field in a developing country—typically unpaid experiences, but occasionally paid—combined with fluency in a foreign language, and the MPA or another relevant graduate degree. Then, do extensive networking and informational interviewing, and/or get a referral from your graduate school's career services via an alum of the program, to get an entry-level in-country position in an NGO paying quite little, plus living expenses; or a headquarters position as a program assistant, program analyst, etc.
Similar to above, but becoming a finalist in a competitive fellowship program such as the Presidential Management Fellowship, leading to a position with USAID or State Dept.; or landing a competitive fellowship like the Catholic Relief Services International Development Fellowship or the American India Foundation Fellows etc.. After the fellowship, leverage the experience to land a permanent position.
Start without the international experience or Peace Corps, but get significant experience in fundraising and development and land a position in fundraising.
Start without as much international experience, but have some other unusual technical expertise such as an engineering background, accounting or nursing that helps qualify you for specific jobs. Short courses in technical topics like security management, project cycle management, or gender and development can also be helpful.
Start your own international nonprofit.
Land a more administrative, entry-level position at USAID or similar using GlobalCorps.
Do the Peace Corps, then use your noncompetitive eligibility to land a position in the federal government here or abroad.
Resources
Books:
Careers in International Affairs
Working World
International Jobs
Jobs That Matter
Websites:
DevEx
Society for International Development
Idealist.org
Interaction.org
Foreign Policy Association
ReliefWeb
About the Author: Heather Krasna is the Director of Career Services at the Evans School of Public Affairs at the University of Washington, where she assists Master of Public Administration students with launching careers in international development and all other fields in public service. She is also the author of Jobs That Matter: Find a Stable, Fulfilling Career in Public Service. Vicki Aken, Country Director of GOAL Sudan, also contributed to this article.
by Brianna Breimayer
Now, more than ever, organizations funded by the government need even more funds in order to continue to help under-developed nations. The success due to Congress' investment in improving global health is greater than ever imagined, and in order to keep this success growing, more funds will be needed.
However, due to the cuts in foreign assistance funding, many of these programs will have to consider new ways to continue their work with a limited budget. The two types of funding, bilateral and multilateral, have paved the way for helping millions of people with new life-saving treatments. These treatments have helped in the fights against HIV/AIDS, tuberculosis, malaria, and maternal and child mortality throughout the world.
The government funding has not only helped fight these diseases and issues, but also has ensured that over time countries will be able to sustain and hopefully take control of these efforts to prevent and treat diseases and maternal and child mortality.
Even though the U.S. government still supports global health programs, the decrease in funding has put a strain on global health organizations as they try to construct a new ways of implementing these programs with a smaller budget.
Submitted by Landesa
In honor of Mother's Day last weekend, Landesa addressed a letter to mothers in the developing world: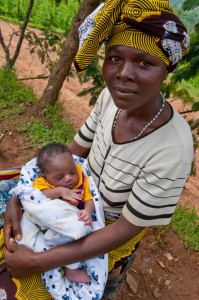 On this Mother's Day, Landesa salutes mothers in the developing world – our partners.
We advocate for your land rights not just because it is a good idea – but because it is essential for alleviating poverty.
We know that when you have secure rights to the land that you cultivate, you improve the land, which increases your yields.  We know that you use those higher yields and extra income to meet your families' needs, boosting family nutrition and health, and ensuring that your children stay in school.
We spend our time in the field listening to you. And from China to Rwanda, and India to Uganda, we hear the same refrain:  you need secure rights to land.
So that your children will have a better future.  A future free of conflict.
And a future full of prosperity.
Mothers, we hear you.
With you and your governments as our partners, we will continue to help you obtain a powerful tool you can use to break the cycle of poverty – secure rights to land.
~ The global Landesa team